Home and away: What's fuelling the rise of Singaporeans investing in property abroad?
The pandemic hasn't stopped Singaporeans from investing in overseas property. Which are the top countries and what are the reasons behind it? CNA Luxury takes a closer look.
From ultra-rare Good Class Bungalows acquired by tycoons and tech entrepreneurs to plush penthouses changing hands amongst foreign investors and first-time buyers trying to get their hands on the best possible deal, property is a perennial hot topic in Singapore.
Even during the thick of the COVID-19 pandemic in 2020, there was little slow down when it came to demand for local property. Spurred by pandemic-related lifestyle changes such as the rise of remote working and homeschooling, as well as a greater emphasis on outdoor space, many chose to trade up to a more comfortable property or at least reinvest in their current place through home improvement.
Through effective government policies, Singapore has one of the highest rates of home ownership globally – and the fervour continues. In an attempt to cool the market, the Singapore government introduced an increase in additional buyer's stamp duty (ABSD) in December 2021.
"The increase of ABSD is mainly to deter the Singaporean property market from overheating and to reduce excessive speculation that can result in a destabilising effect on the financial system. This, in turn, has encouraged some Singaporeans to park their property investment dollars elsewhere," said Joanne Kua, group CEO of KSK Group and managing director of KSK Land Malaysia. 
Even with the gradual reopening of the country, the truth is that fuss-free travel remains a thing of the past. The past two years of being grounded may have instigated revenge travel, but the sustainability aspect now looms large over the decision of acquiring property elsewhere.
This begs the question: Do most Singaporeans still think it's a good idea to buy a second home abroad? Data suggests that the answer is a resounding yes.
"This increase in ABSD has affected individuals when purchasing a second or subsequent property in Singapore, with Singaporeans having to pay 17 per cent ABSD on top of the standard rates on their second property. Property is an excellent hedge against inflation, but buyers looking into residential properties as an investment will take into account several factors including transaction costs. So naturally, second time buyers are considering options across other gateway cities," said Nicholas Keong, head of Knight Frank's Private Office in Singapore.
THE DRAW OF EDUCATION
Looking past the 733.1 sq km of the country has always been attractive to wealthy Singaporeans, who primarily invest due to lifestyle desires. Even with the pandemic upending many behaviours, however, the recovery points to hardly any major changes in the preferences of the UHNWI segment.
In Knight Frank's The Wealth Report 2022 released in March, the top three countries for Singaporeans purchasing property abroad are the United Kingdom, United States of America and Australia – not at all different from what it was pre-pandemic.
"It comes as no surprise that cities such as London, New York, Los Angeles, Sydney, Perth and Melbourne continue to appeal to Singaporean families. On a yearly basis their children flock there for university and with high-net-worth buyers still craving global mobility, these cities are also attractive second home and holiday home markets," stressed Keong.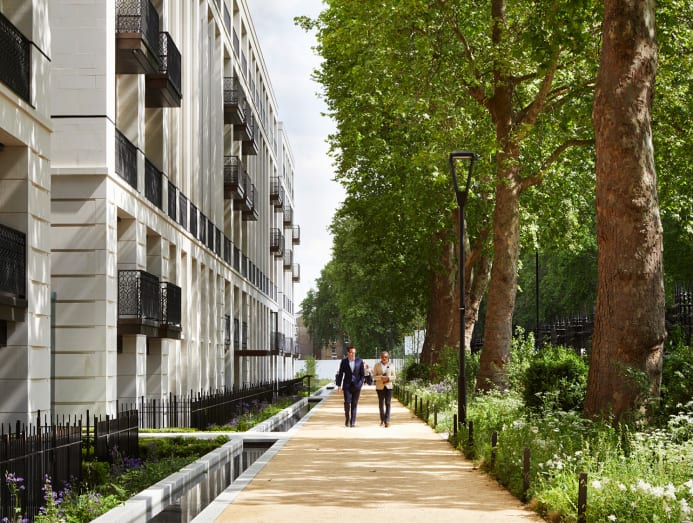 Education remains one of the key drivers of demand from Singaporeans so apartments in city central areas with effortless commutes to universities are prime targets.
Apart from being a home for their children during university, these centrally located pied-a-terres and apartments often offer the best of urban living. After incessant lockdowns, being able to stroll to bars, restaurants, museums, and the like are much desired.
"However, the most important aspect for families is the safety of the area and the security of the property, which many modern developments provide," Keong added.
A HYBRID OF HOME AND HOTEL
While global cosmopolitan and education capitals continue to attract investment, property development firm KSK Group has also seen an uptick in Singaporeans interested in properties across the causeway.
"We are seeing increased interest from Singaporeans on sourcing quality Malaysian properties such as branded residences. It's closer to home, making it a breeze to go to, therefore easing the burden of managing their investment," said Kua. "The stabilising political situation in Malaysia, the development of infrastructure such as the extension of the MRT lines in Kuala Lumpur, as well as talks on the potential revival of the KL-Singapore high speed train has rekindled interest as well," she added.
This finding comes as no surprise given that the value for money that Malaysia offers is extremely appealing, allowing Singaporeans to own larger spaces in high-rises equipped with first-class facilities that would traditionally cost more in the Lion City.
Primarily, investments are concentrated on the likes of high-end developments such as 8 Conlay, a fully-serviced residence in Kuala Lumpur's golden triangle, and hotel-branded residences like YOO8 serviced by Kempinski Kuala Lumpur. The rise of the latter is part of a global trend towards hotel-serviced residences, especially seen in competitive markets like London.
In the last couple of years, London has seen back-to-back launches of hotel-managed and branded homes and there's no sign of it stopping. Notable recent releases include One Bishopsgate Plaza, a glitzy tower in the financial centre housing the first Pan Pacific hotel and residences in Europe, as well as Twenty Grosvenor Square Mayfair, a luxury development with a Four Seasons residence attached to it.
There are plenty more in the pipeline including The Whiteley, an Art Deco department store being redeveloped by boutique player Finchatton that will include the first Six Senses hotel and residences, as well as The OWO Residences by Raffles London, which is within a historic Grade II-listed Edwardian baroque building and set to open its doors at the end of 2022.
BEYOND THE HORIZON
There's also a growing appetite to invest in other regional destinations, particularly in resort or holiday areas perhaps driven by the desire to connect with family or as a direct result of remote working being a reality.
"We see interest in resort locations with good infrastructure in the region such as Hokkaido in Japan and prime seaside retreats in Thailand and Malaysia," said Tammy Fahmi, vice president of global operations for Sotheby's International Realty.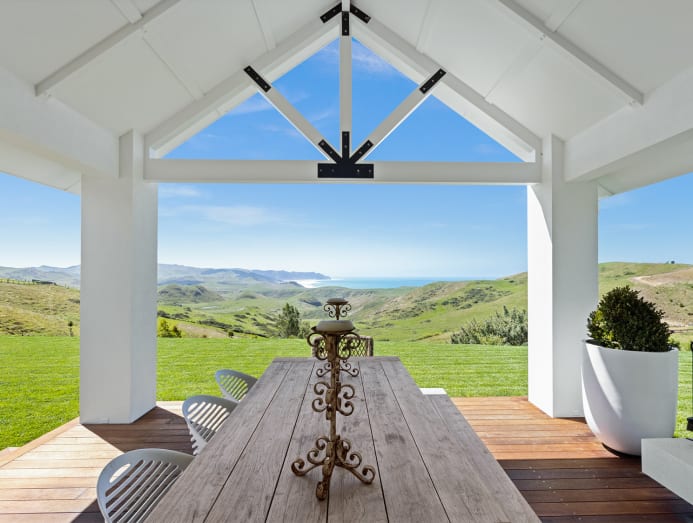 Locals aside, outbound capital generated from Singapore also came from expatriates living in Singapore who are turning their gaze homeward for either security- or retirement-related purposes.
"We're also noticing that city destinations and rural locations ranging from Italy to France are generating interest among Singaporean clients. In Australia, Hobart in Tasmania and Margaret River in Western Australia are also on the radar of buyers, as well as the wine regions in New Zealand – Hawkes Bay on the North Island and Otago on the South Island. Often, Singapore-based purchasers can find good relative value and exceptional lifestyle opportunities here," Fahmi added.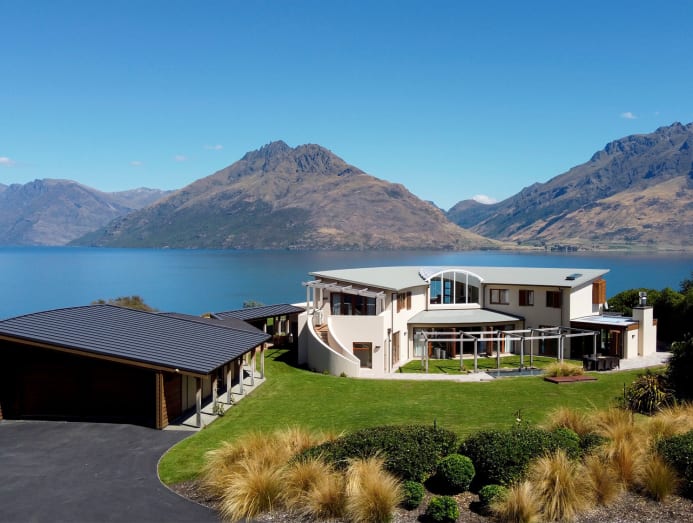 While a second home abroad is undoubtedly desirable amongst Singaporean buyers, some of them still choose to invest at home especially in shophouse properties, which are not substantially impacted by the ABSD.
There's massive trust in the government, especially in how the pandemic was handled among locals. Singapore's reputation as economically and politically stable have likewise attracted foreign investors in, who view it as a safe haven.
Sotheby's 2022 Luxury Outlook Report explored tax-friendly havens around the world, and Singapore, which has no capital-gains tax on property sales, emerged as one of the appealing options.
"Under free-trade agreements, nationals and permanent residents of Iceland, Liechtenstein, Norway, and Switzerland, and the US pay the same rate of buyer's stamp duty as citizens of Singapore when acquiring residential real estate. Buyers and investors from these markets are likewise exempt from the ABSD for a first residential property purchase, which likely offers strong incentive for investors and permanent residents from these countries to proceed with this rare opportunity to own a home in Singapore," said Fahmi.