Too busy to apply sunscreen? These moisturisers with SPF hydrate and protect
Experts advise using double-duty moisturisers that luxuriously hydrate the skin while simultaneously shielding against the sun's rays.
Since the COVID-19 pandemic descended upon us, much has been said about vitamin D deprivation as staying indoors has become the norm. But now that restrictions have been relaxed and you're able to get a good dose of the sun's rays, don't forget to slather on the sunscreen.
As Dr Calvin Chan, Medical Director of Calvin Chan Aesthetic & Laser Clinic, emphasised, "UV protection is definitely a main skincare priority at all times." However, as busy city slickers who need minimum fuss, many of us don't have time for lengthy beauty regimens. So if applying another layer of sun protection on top of your skincare is too much effort, a moisturiser with sun protection may be ideal for you.   
Why is sun protection all that important? "Exposure to ultraviolet (UV) rays from the sun can put you at risk of developing skin cancers and it can also cause premature skin ageing that manifests as wrinkles, sagging and hyperpigmentation," stated Dr Chan. He said that when used as directed, sunscreen is proven to decrease the risk of developing skin cancers and prevent signs of premature skin ageing caused by the sun.
According to Angela Boh, Regional Training Director at Cle de Peau Beaute, both UVA and UVB rays from the sun can have an adverse impact on the skin. "UVA rays penetrate deeply into the skin causing direct damage to the support tissues leading to ageing effects. Its effect is usually unnoticeable till it is too late," she said.
Overexposure to UVA rays results in fine lines and wrinkles. She added, "UVB rays, also known as "leisure rays", are more intense than UVA rays and can damage the outer layers of our skin and skin cells which cause inflamed skin or sunburn."
But are moisturisers with SPF (Sun Protection Factor) effective in protecting the skin from the impact of the sun's rays?
"Yes," replied Boh, who added that having both moisturiser and sun protection in one product does not reduce its effectiveness. However, she advised that those with a lower resistance or who have greater exposure to the sun should apply a sunscreen over the moisturiser with SPF. She also stressed, "Sunscreen cannot be a replacement for our daily moisturiser."  
"Using a moisturiser with SPF is better than not using SPF at all," said Dr Chan, although he prefers that we use separate products so that our skin gets adequately moisturised before a sufficient layer of sunscreen is applied as the final step.
He said, "Sun protection should be regarded as a crucial last layer in your skincare routine, applied to form a protective film to shield skin from UV rays. On the other hand, a moisturiser is quite the opposite and is meant to restore moisture balance primarily by delivering hydrating ingredients into the skin."
When it comes to SPF, the higher the better, especially in our tropical climate. Dr Chan advised, "The Skin Cancer Foundation advocates using a broad-spectrum sunscreen with an SPF of at least 30. However, given our equatorial climate with high incidence of sun, paired with the tendency of Asian skin to develop hyperpigmentation, I would recommend at least an SPF 50+ with a broad spectrum formula that safeguards skin against UVA and UVB rays."
If you're wondering if sunscreen reduces our ability to get our essential dose of vitamin D, Dr Chan stated, "It is definitely possible to get enough vitamin D from the sun while still wearing sunscreen to prevent skin cancer. The skin naturally makes vitamin D in response to sun exposure and the amount of sun exposure you need to produce adequate vitamin D is quite low, such that incidental sunlight exposure, even when you are wearing sunscreen, should be sufficient."
For busy urbanites who need double-duty moisturising and protecting products, there is Cle de Peau Beaute's Protective Fortifying Cream N Broad Spectrum SPF 22 Sunscreen which intensely nourishes the skin while strengthening the skin's resilience and protecting against skin damage caused by UV rays.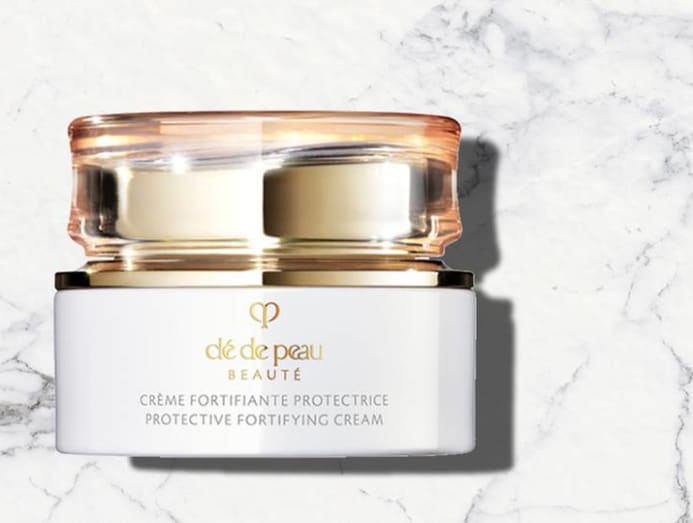 Catering to more mature or prematurely-ageing skin, there's Dermalogica's Dynamic Skin Recovery SPF50, a medium weight moisturiser that features a unique polypeptide which encourages collagen production.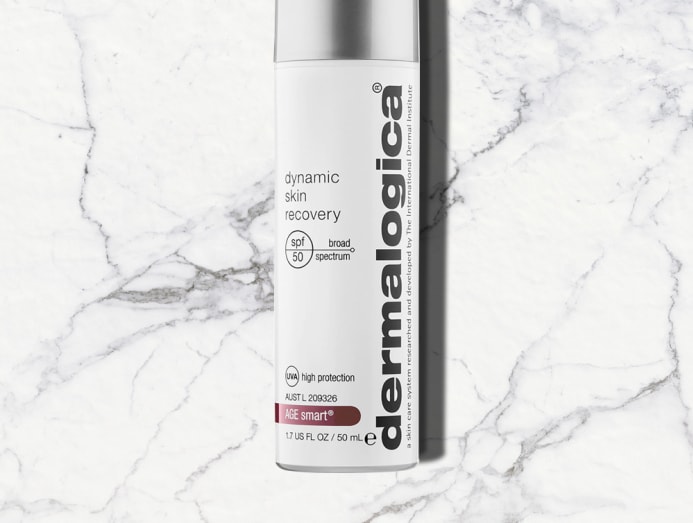 To get multiple benefits, there's Lancome's UV Expert Aqua Gel SPF 50 PA++++ that not only protects the skin against UVA and UVB rays but also oxidative stress due to pollution. It also hydrates the skin while mattifying it.
And if you want a product that is able to blend with your skin tone to give you a flawless finish, try Laura Mercier's Tinted Moisturizer Natural Skin Perfector SPF 30 that boasts both protection and hydration with moisturising oils.
And for days when you have more time or want greater sun protection, opt for dedicated sun protection products like Calvin Chan Cosmeceuticals Sunblock SPF50+, a water-resistant formulation that features UVA and UVB filters and shields your skin from damaging infrared (IR) rays while helping to prevent free radical damage to the skin.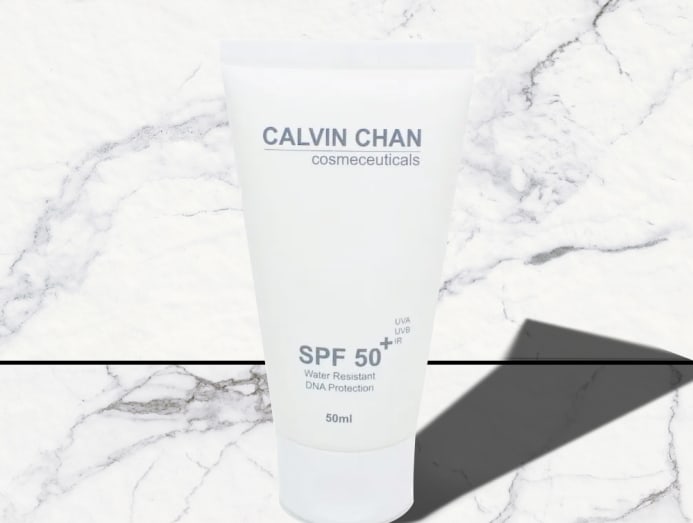 Or you can layer on TATCHA Silken Pore Perfecting Sunscreen Broad Spectrum SPF 35 PA+++, which reduces uneven skin tone and visible pores while protecting the skin.