This ultra-rare gold Rolex Daytona JPS could be yours, watch and car lovers
Only a handful of Rolex Daytona John Player Special (JPS) watches exist in the world today and rarely appear for sale. But the timepiece is now making its auction debut at Sotheby's.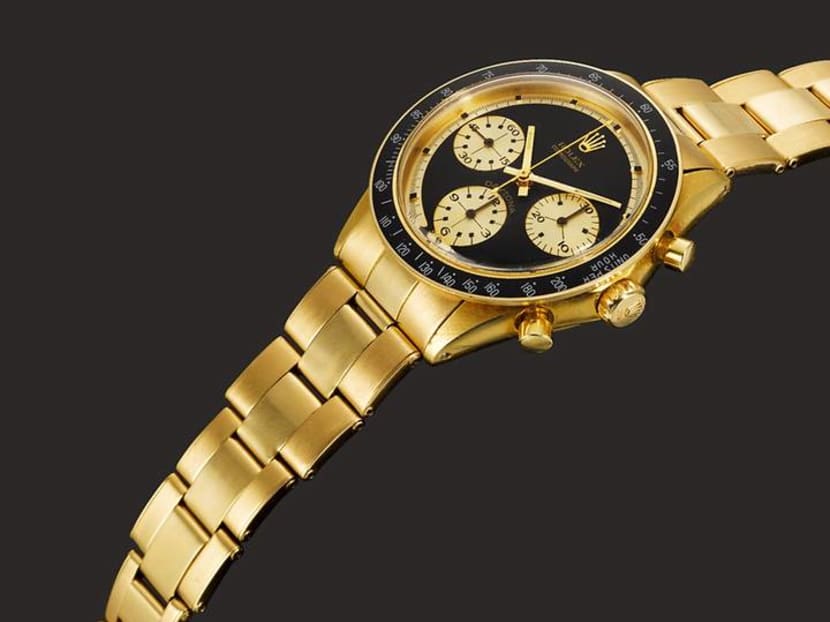 On the vintage watch market, few timepieces are more coveted than a late-1960s gold Rolex Daytona. The most sought after of this exclusive group is the John Player Special (JPS), an icon from the golden age of motor racing. The timepiece was named after the legendary 1970s Formula 1 livery because of its black and gold dial.
In 1972, John Player & Sons sponsored the Lotus Formula 1 Team, which emblazoned the company's logo on its cars. The car was clad in black and gold livery to match the cigarette maker's corporate colours.
Only a handful of Rolex Daytona JPS timepieces exist in the world today. They were produced in very small quantities, and seldom appear for sale.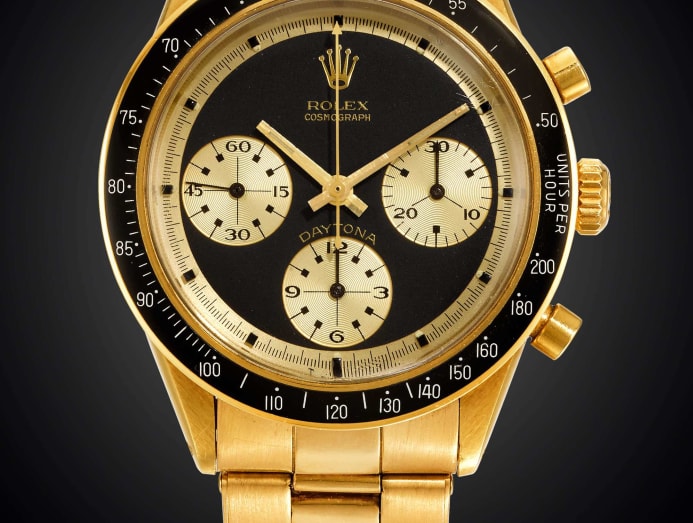 Now, the ultra-rare Rolex Daytona JPS Ref. 6264 in 18K gold is up for bidding, making its auction debut at Sotheby's single-lot online auction from Jul 24 to Jul 31. This watch, dating from 1969, is estimated to fetch between US$400,000 to US$800,000 (S$553,308 to S$1.1 million).
Ref. 6264 is considered to be the ultimate incarnation of the pump pushers Daytona, produced in very few numbers between the end of the 1960s and the early 1970s. While most of the 6264 series were produced in stainless steel, a few pieces were made in 18K yellow gold.
A fraction of these gold 6264s were fitted with the celebrated Paul Newman dial and produced in three different dial variations, referred to by collectors as "Lemon", "Champagne" and "JPS". The JPS combines a yellow gold case and bracelet with a black acrylic bezel and a black dial with gold sub-registers.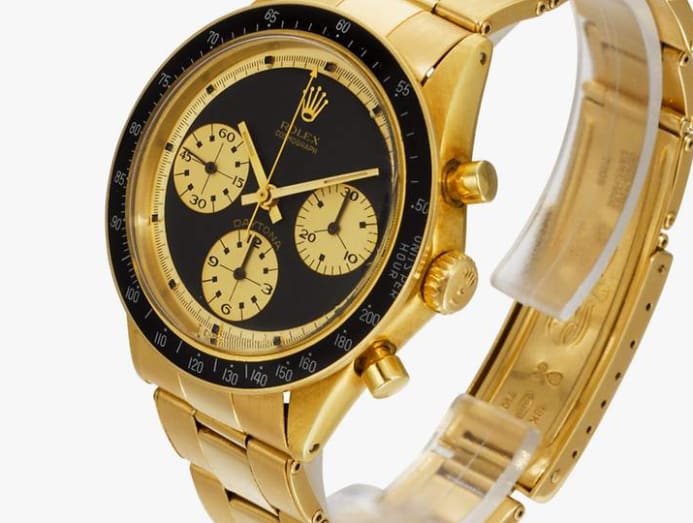 Sam Hines, Worldwide Head of Sotheby's Watches, said: "It is difficult to overstate the rarity of an 18-carat yellow gold 6264 and the fascination it rouses among vintage watch collectors. 'Holy grail' and 'icon' are often used to describe the Daytona JPS."
"Beyond its scarcity, the aura of the watch exudes from its outstanding beauty – the warmth and depth of the black-and-gold combination – and association with a golden era of Formula 1. It's a dream for watch connoisseurs who are often car lovers."
The watch is offered as part of Sotheby's new London Watches Weekly sales – the latest addition to the auction house's new online format that complements its existing auction calendar.