China's superrich, 'as young as 18', were buying sports cars during lockdown – sight unseen
Although showrooms were shut and buyers couldn't perform test drives, they were still actively buying supercars, says Lotus Cars' David McIntyre, who believes that the Asia-Pacific will lead the automotive industry's rebound.
They call it revenge spending. The curious pandemic-induced phenomenon where shopping-deprived consumers embark on spending sprees post-quarantine and splurge more than usual.
In China, the irascible need of the ultra-wealthy to flex their Louis Vuitton wallets and swipe their platinum plastic has been driving the luxury rebound in the republic.
"When restrictions were lifted here in April, we immediately saw what they call 'revenge buying'. There'd been pent-up demand for a couple of months, and it was almost to support the national interest to go shopping," observed David McIntyre, regional director of Asia-Pacific & China for Lotus Cars, whose 15 of 25 years in luxury and performance automotive brands have been spent in the region.
It was even reported by fashion trade journal WWD that Hermes, for instance, hauled its single highest daily sales of US$2.7 million (S$3.8 million) at its flagship boutique in Guangzhou the day after it reopened in April – believed to be a record for any retailer in China.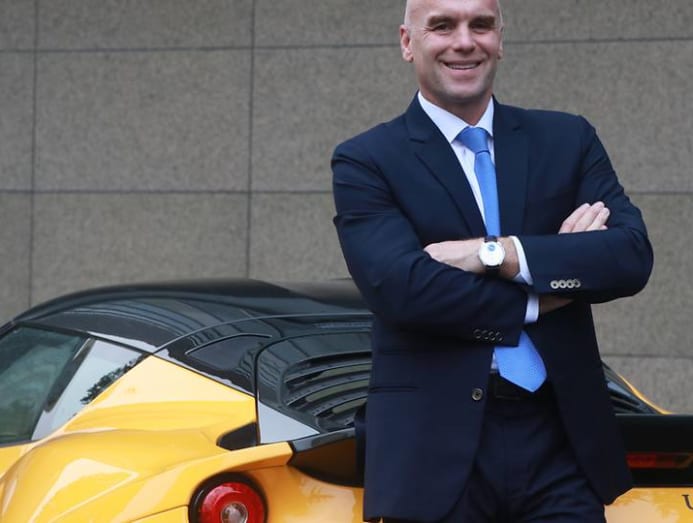 "Shopping malls are full, bars are open, restaurants are open, people are buying cars; it is very much back to normal," added McIntyre, who is based in Hangzhou, China.
Analysts at global management consultancy Bain & Co, however, expect luxury sales worldwide to fall by up to US$100 billion this year – a third less than the US$300 billion spend on luxury goods in 2019. And sales may not recover to 2019 levels until 2023, according to Bain.
But Lotus is confident in clawing some of it back before the year is up.
ONLY THE SUPERRICH BUY SPORTS CARS WITHOUT A TEST DRIVE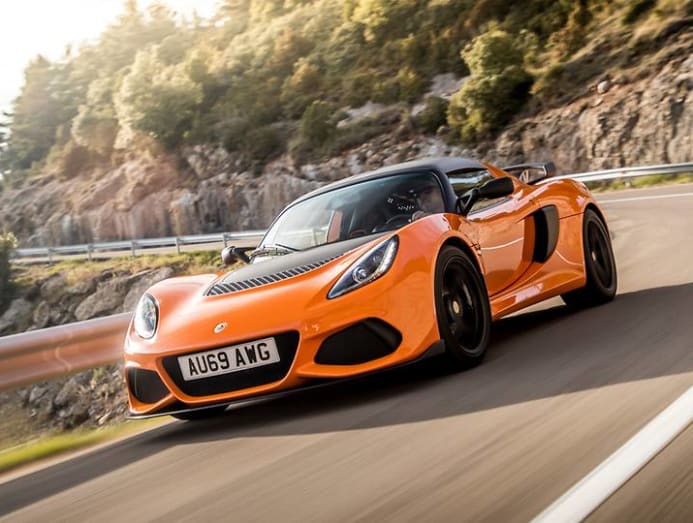 "We kept selling cars even through the pandemic period with showrooms shut and customers couldn't test drive cars," McIntyre noted.
He attributes this partly to Lotus revving up its digital strategy during the lockdown and engaging with clients through frequent communication via Facebook, Instagram, Weibo, WeChat and other social channels.
Who are the ones buying these sports cars sight unseen?
"In Mainland China, they tend to be 25 to 35 years old, generally young entrepreneurs; some even as young as 18 and 19," said McIntyre. "They tend to have overseas links so they know the brand from overseas. They're really into driving and they want something that's a bit more individual to them."
In Japan, it's a different story.
"They're older – in their 40s, 50s and even 60s; they've made their money and they're rewarding themselves. Japan is a very mature sports car market and they have a deeper understanding of sports car culture.
"It's actually our biggest market in the world and there they respect very much the history of Formula 1 and motorsport. We even have a lot of collectors who own old Formula 1 and Formula 2 cars," explained McIntyre, himself a motor racing enthusiast who clinched the 2017 China GT amateur champion title in GT4 racing, and was the runner-up in the 2018 China GT series the following year.
Will the exuberance of our East Asian neighbours trickle down south, though? McIntyre believes so.
"From our perspective, the Asia-Pacific is holding very strong compared to a lot of other regions around the world. China is very much on the upturn and in many people's views, it's one of the few countries in the world that will show positive economic growth this year.
"I feel that here in the market, I feel that energy, and that can only be good for the rest of the Asia-Pacific because the markets in this region are very much interlinked with China. So I feel this resurgence in China in the past three to four months will be positive for the entire region," he affirmed.
BACK IN SINGAPORE
Since Singapore emerged from the Circuit Breaker, Lotus, which re-entered the market in 2019, has already sold a unit each of its Elise and Exige models, according to McIntyre.
Not too shabby a showing considering the entry price of S$210,000 (without COE) for an Elise and up to S$470,000 (without COE) for an Evora; the latter being McIntyre's daily drive back in China, and the only model the brand automaker imports into the Mainland.
"We're actually talking to the factory about getting supply into Singapore quickly so we can satisfy more demand. A realistic figure would be for us to sell one car a month in Singapore," he said.
Singapore, McIntyre believes, is a good example of a trend the carmaker has been noticing in the region.
"We're seeing supercar owners coming from Lamborghinis, Ferraris and McLarens who buy the Lotus as their track day car. Or they're actually moving away from these supercars to Lotus because Lotus delivers an experience that some of these supercars are no longer able to do; a very analog driving experience and very, very exciting for the price segment that we're in," explained McIntyre, who has previously worked with other luxury marques including Porsche, Aston Martin, Bentley and McLaren. 
Ten months after Wuhan first went into lockdown, triggering a devastating global pandemic, the China rebound continues to pick up speed and Lotus finds itself back on track to meet its 2020 targets – in China, at least.
This spells good news for the British automotive company headquartered in Norfolk, England – and for China's Zhejiang Geely Holding Group Co, commonly known as Geely, which took a 51 per cent stake in Lotus in 2017.
"This was really important for Lotus because they're making significant investments in future products and product is king in this industry. So we have really strong current products and a strong customer base, so the future is certainly bright," McIntyre forecasted.