Celebrating the season? Make an entrance with bold statement jewellery
Group sizes may still be small, but that doesn't mean your jewels have to be.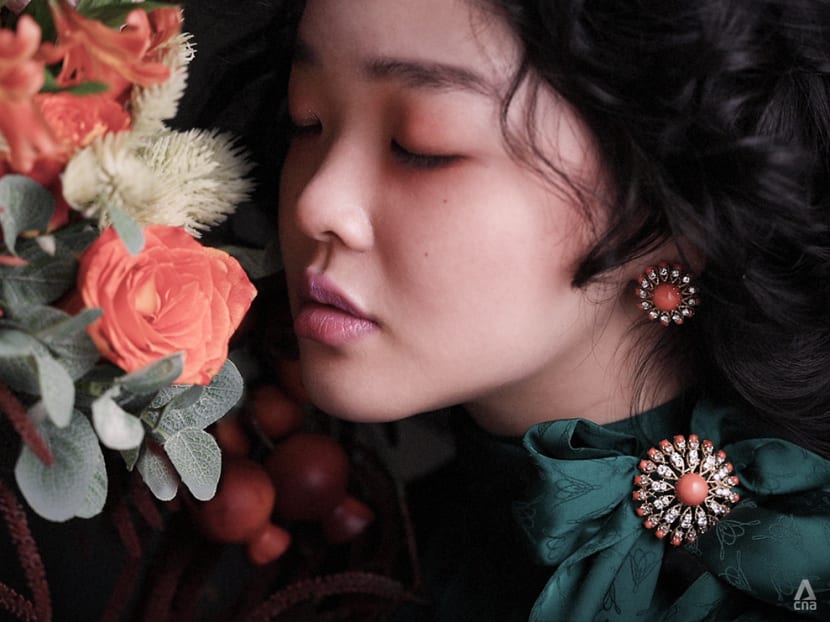 Things are finally starting to feel festive again, and with the advent of (responsible) merrymaking in groups comes the opportunity to shine both literally and figuratively. While there are baubles aplenty to choose from, it's the bold and ornate that become the glittering masterpieces that stand the test of time – the ones that are worthy of ushering in a new (and more hopeful) normal.
If you don't know where to begin, just start with the failsafes. Bulgari's seductive Serpenti has been interpreted in more ways than we can count since it debuted as a flexible gold bracelet watch in the 1940s. As the decades passed, the snake became increasingly effulgent, with precious stones lavished upon its body as it coiled its way around wrists, necks and fingers. The motif is now so popular that its head alone has become a beguiling design in its own right thanks to a variety of stylised executions.
Functionality can also contribute to jewellery achieving cult status. When Bulgari looked at the travertine pavements that wound through its home in Rome, it was inspired to create the modular Parentesi line in 1982. Meaning "parentheses" in Italian, the core design comprises three elements that could be removed to adjust the size of the jewellery.
Contemporary jewellery that has been inspired by the past is one thing, but reviving actual vintage designs offers a certain charm that can't be replicated by homages. Just look at Van Cleef & Arpels' Heritage collection, which consists of historical pieces between the 1920s and 1990s that the house has reacquired from former owners. A departure from the familiar dancers, butterflies, four-leaf clovers and zips, this is a collection that shows a less delicate, but more timeless side of the jewellery house. The Marienbad clip and earrings pictured here were likely inspired by the 1961 French film, Last Year at Marienbad, known for its scenes of sumptuousness and glamour.
If not an iconic collection, then how about an entire art movement? The Art Deco style, with its hard edges, abundant geometry and unapologetic celebration of our modern and mechanised world, has been a wonderful complement to gemstones and their many facets. Chanel's Cafe Society high jewellery collection is one such example dedicated to the Roaring Twenties, and its Morning in Vendome necklace is a careful study in shape and contrast to depict the sunrise in Paris' most famous square.
Over at Tiffany & Co, the legacy of Jean Schlumberger lives on. The designer made a name for himself between the 1950s and 1980s making whimsical nature-inspired jewellery, and his designs have resurfaced in recent years to fill Tiffany & Co's high jewellery collections with everything from jellyfish to birds sitting on precious rocks. This Paris Flame brooch was most recently seen on Saturday Night Live's Bowen Yang at the 2021 Emmy Awards, proving Schlumberger's designs transcend gender wardrobe norms.
But even Schlumberger's less fanciful creations had tremendous impact. He was the creator of the famous Croisillon bracelets that Jackie O loved to stack, earning them the nickname of "Jackie bracelets". The Rope designs, which have remained in continuous production, are also a Schlumberger classic so one doesn't necessarily need to rely on eye-watering carats to make a statement. That's not to say they don't help, though. Entering a room with an 8.72 carat tourmaline that dwarfs its diamond halo, like this Tiffany & Co Soleste ring in platinum, is a surefire way to turn those heads.
(Photography: Aik Chen, art direction: Chern Ling, hair and makeup: GregO using Keune Haircosmetisc and Dior Beauty, model: Mei Yue/Mannequin)