9 things to keep you comfy and entertained if you're staying home more often
From gardening sets to coffee makers, here are creature comforts that will make self-isolating at home a more enjoyable affair.
Given the growing number of COVID-19 cases here in Singapore, we've now entered Phase 2 (Heightened Alert). While we're still able to head out in groups of two, as much as possible, we've been encouraged to stay home to help curb the spread of the virus.
If memories of whiling the hours away during the Circuit Breaker is coming back to haunt you (shudder!), here are a few choice luxury essentials to help you survive this period of self-isolation. Because why not?
AMAN PURIFYING QUARTZ SCRUB AND SOAK
Self-isolating can be a stressful affair, so don't forget to take the time to indulge in self-care. This Purifying Quartz Scrub and Soak bath salt from luxury hotel group Aman is a two-in-one treatment that helps to exfoliate skin, stimulate circulation and energetically cleanse.

Available on Aman's online store

BRUNELLO CUCINELLI GARDENING SET
While sheltering at home, gardening can be an enjoyable and soothing activity for everyone in the family. But to start your own garden, you'll need the right tools. This Brunello Cucinelli gardening set of four, crafted in walnut wood, will do the trick.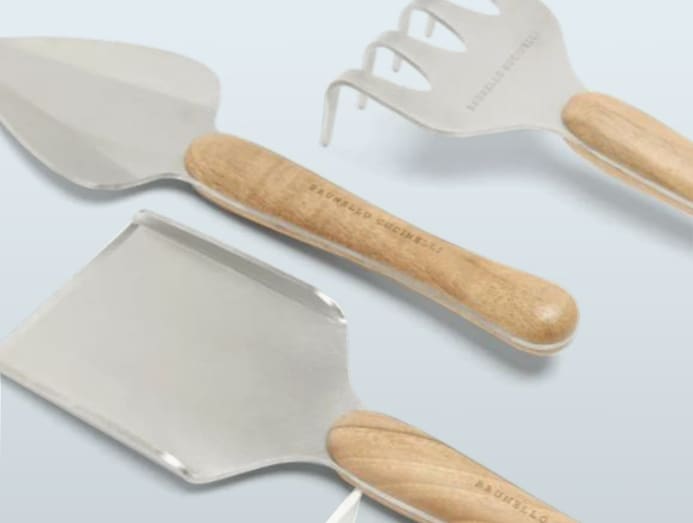 Available on MatchesFashion.com
CARTIER PANTHERE PENCIL HOLDER
Reverting back to WFH means that your home office will once again be cluttered with office supplies. This deluxe Panthere de Cartier pencil holder will stow your stationery neatly and keep it within easy reach. 
Available on Cartier.sg

DIOR CHEZ MOI JACKET
Yes, you won't be meeting clients, colleagues or associates in person, but who says you can't get dressed up at home? This Dior Chez Moi Jacket is an elegant take on the pyjama top, which we reckon still looks good enough for Zoom meetings.
Speaking of Zoom meetings, you'll need a pair of reliable earphones to keep up with all that's being discussed. These fashion-friendly ones from Louis Vuitton will also come in handy for days when you just need to shut the world out and blast some music.
Available on LouisVuitton.com

MIELE CM5 SILENCE COFFEE MACHINE
If you usually kick start your morning with a cup of Joe from your favourite barista, why not try brewing your own? This Miele CM5 Silence Coffee Machine can dispense a total of seven coffee specialties, from a simple ristretto all the way to a latte macchiato.
Available at Miele Experience Centre Singapore
6KU SAINT LAURENT NEBULA S52 BICYCLE
Heading out for some exercise can provide important respite from your monotonous routine. This lightweight bicycle from Saint Laurent will keep you looking chic while cruising. P.S: Blackpink's Rose owns one of these.
Available on YSL.com
TIFFANY & CO HERB MARKERS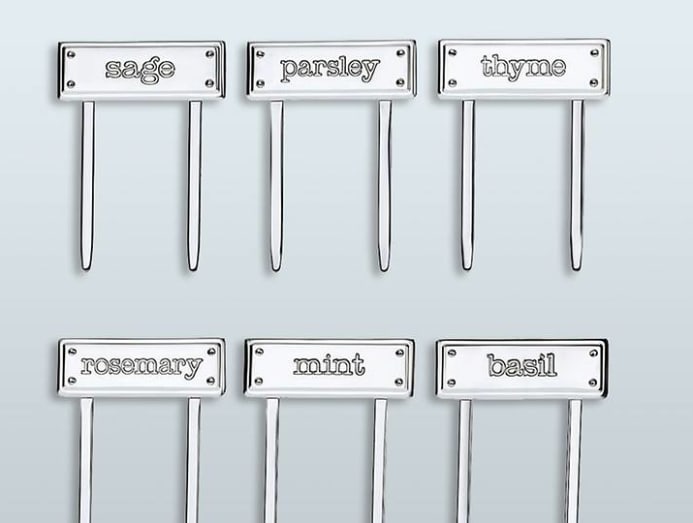 During the Circuit Breaker, herb-growing became a lockdown obsession. If you're thinking of picking up this hobby again, these adorable Tiffany & Co herb markers in sterling silver will help differentiate your edibles. 
Available on Tiffany.com
OFF-WHITE YOGA MAT
You know what they say. In times of hardship, keep calm and yoga on. Make a fitness style statement at your next Zoom class with this fashionable Off-White Yoga Mat.

Available on Farfetch.com