Car lovers: Fun online activities to engage in while staying at home
Visit a virtual car museum, go full throttle on a virtual racetrack, or even configure your dream car.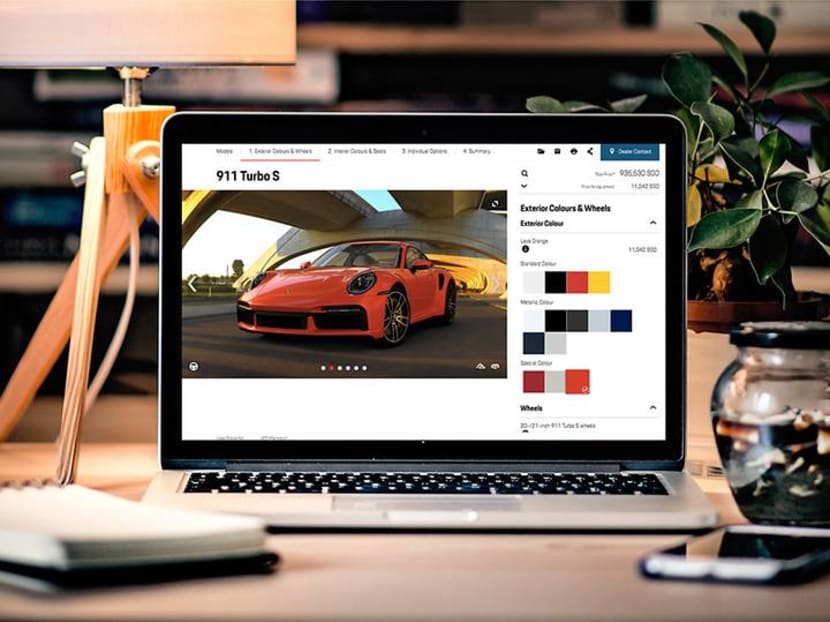 With the latest round of circuit breaker measures in place, automotive activities that you once took for granted are now impossible. However, all isn't lost, and we still soldier on. There are plenty of things you can still do, all without ever leaving the comfort of your living room sofa.
DIGITAL MUSEUM WALKTHROUGHS
So, you've been wanting to make that pilgrimage to your favourite auto museum, but those plans have been scuppered by the advent of the coronavirus?
Even if you could go, a good number of those museums are now closed, no thanks to the lockdown in effect across various countries and cities.
That's not actually that much of a deal-breaker, since thanks to the magic of Google Street View, you can have a virtual walking tour of some of the most amazing automotive museums on the planet.
Of course, nothing quite compares to the experience of actually being there and being next to some legendary pieces of machinery, but if nothing else, it'll be a teaser of what to expect when things finally return to normal and you can finally make your pilgrimage.
LAMBORGHINI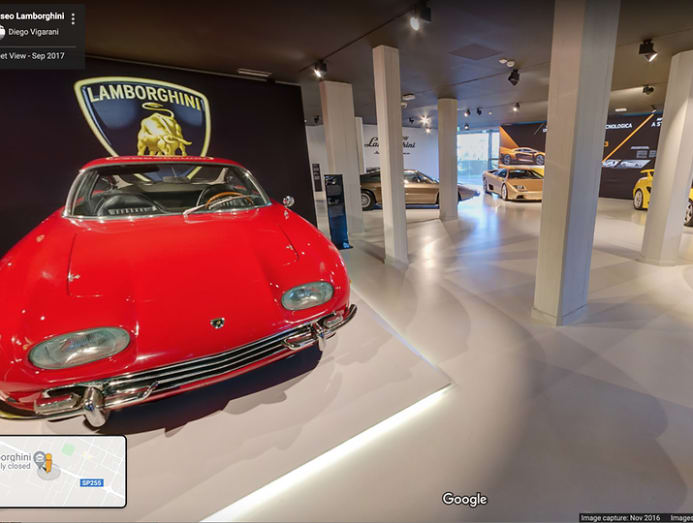 One of the first automotive museums to employ Google Street View, the Museo Lamborghini, located in a building next to its factory in Sant'Agata, is fairly small, but nonetheless deeply impressive. For starters, the implementation of Street View for the Lamborghini museum is so fully-featured, you'll be able to step into the cabin of the LM002 (the SUV that preceded the Urus) and the Miura and enjoy a spectacular 360-degree view.
MERCEDES-BENZ
The Mercedes-Benz Museum is arguably one of the best automotive museums on the planet, not just because of the ultra-rare machinery on display (naturally including the 300 SL 'Gullwing'), or the fact that you start the tour on the top floor, working your way downwards.
Rather, it's the stuffed horse that greets you at the start, the original car, which sets the tone for the rest of the museum. The Museum is a 16,500 sqm love song to the automobile, and is sure to pique the interest of even those who don't normally have an interest in cars.
PETERSEN AUTOMOTIVE MUSEUM

For a brand-agnostic car museum, the Petersen Automotive Museum is hard to beat. In fact, the breadth and depth of its collection rivals even some "official" museums, with it in possession of one of two Porsche Type 64 sports car in existence, the ancestor of the car that would become the 911.
In addition to that priceless Porsche, there are over 100 other vehicles on show. There's a particular focus on showbiz, fitting since the museum is located in Los Angeles. Film buffs are sure to recognise the Batmobile from Batman Returns, the Ferrari 308 from Magnum PI and the DeLorean time machine used in Back to the Future.
GOING TO THE (VIRTUAL) RACETRACK
Sure, you might have racing simulators on your PC or console, but are you really doing it properly if you don't have a proper setup to go virtual racing on?
Even the pros have it, as evidenced by the backstage shenanigans from Lando Norris at the recent virtual Bahrain Grand Prix, calling other drivers for advice.
Of course, there was some actual virtual racing going on as well, with actual racing stars, the aforementioned Lando Norris and Stoffel Vandoorne, along with retired racer Johnny Herbert and Olympic cycling legend Sir Chris Hoy in attendance.
At any rate, even if you can't physically be driving, or have the skillset of those professional drivers, you can at least look the part with these seats.
PLAYSEAT F1
With a full line of officially licensed seats, you know you're getting quality and the most realistic seating position short of getting a custom Formula One simulator rig. In addition to that, the Playseat's officially licensed nature also means they can be emblazoned with the livery of your favourite Formula One team. Truly a fan's dream come true.
NEXT LEVEL RACING GTULTIMATE
While it may not have a semi-reclined driving position, the Next Level Racing seat's modular construction allows for a great deal of flexibility and customisation. The contact points (seat, pedals, shifter, wheel) are all adjustable, and you can add on mounts for up to three monitors, a conversion kit for flight simulators and even a motion simulator.
VIRTUAL CAR SHOPPING
There's no denying that visiting a showroom and speccing up your new whip is one of the most satisfying things about buying a new car. While you can't physically visit a car showroom now, many carmakers allow you to configure your cars in the virtual space, complete with a comprehensive list of options for your next dream machine. Here are some of our favourites.
ASTON MARTIN
First up, some bad news. You won't be able to configure the Valkyrie hypercar on Aston Martin's online configurator, because they're all sold out, and since each one of the 150 cars made can be so individual, there's no point anyway.
However, what you can do is gaze upon the glory that is the DBS Superleggera and spec it out to your heart's content. But if we may make so bold as to have just one request while doing so – please have yours in British Racing Green.
MCLAREN
The McLaren 765LT, originally slated for a launch at this year's Geneva Motor Show that didn't happen owing to the ongoing pandemic, is an orange ball of 765hp British fury, enriched with loads (more) carbon fibre.
If what's offered on the online configurator isn't comprehensive enough for you, perhaps ringing up McLaren's customisation division, MSO, once all this blows over is in order. While there, the sky truly is the limit, or more accurately, the number of zeroes your bank account is able to muster when writing out a cheque.
PORSCHE
One of the defining features of a modern Porsche is its extensive levels of customisability and expansive options list. And that's even before you delve into the depths of what Porsche Exclusive Manufaktur can offer to Stuttgart's best. Porsche's online configurator allows you to choose exactly what you want (with a cost breakdown) on every one of its models, from the Macan all the way up to its brand-new electric car, the Taycan. Of course, the new 911, including the upcoming range-topper, the Turbo S is catered for as well.