Subscription Boxes: Surprise yourself or a loved one with mystery products
From everyday essentials like freshly-baked bread and coffee beans to pick-me-ups like champagnes and fresh flower bouquets, a subscription box gives something to look forward to each delivery.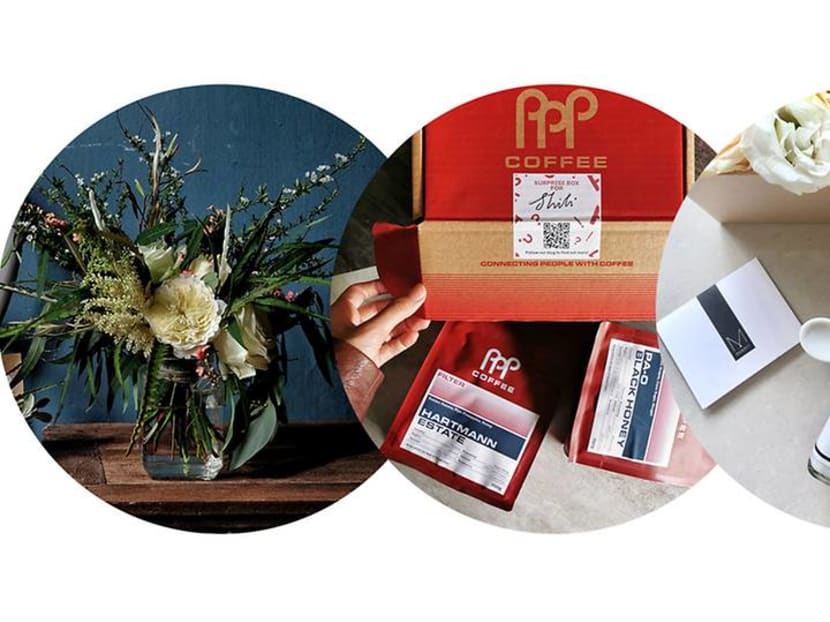 Anyone starting to feel like it's Groundhog Day? You wake up, get dressed, and then realise – you still can't go out. For those looking forward to liberation on Jun 1, now might be the time to consider getting a subscription box, so that you can look forward every now and then to your favourite items, or enjoy being surprised by mystery products. They can also be thoughtful care packages to let your nearest and dearest know they're on your mind.
ASK A FRENCH FLOWERS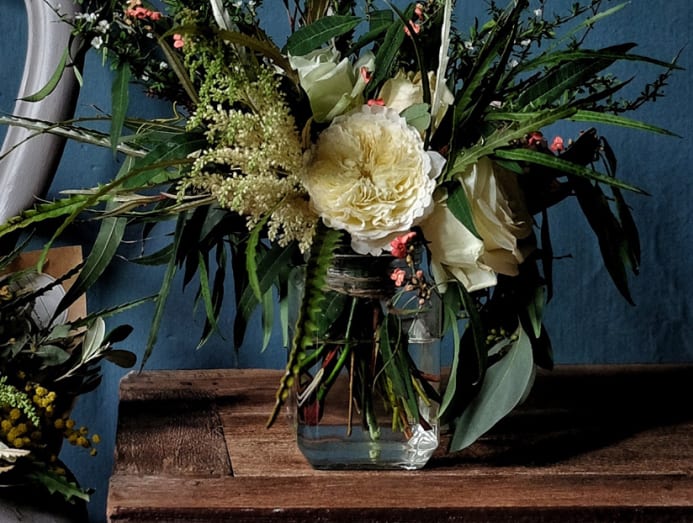 Open your doors to the scent and beauty of gorgeous flowers with the Flower Lover package, which delivers eight bouquets for the price of seven every Thursday. Get one to liven up your week or gift it to someone who could do with some colourful cheer. All subscribers get a 10 per cent off promo code for any other order on the website.
askafrenchflowers.com; starts from S$623 for eight small 30cm bouquets
BREAD YARD
Kickstart your mornings with the aroma of freshly baked bread and pastries. You could stick to a simple bread-only subscription, but we say go for the full works that includes pastries – because life is sweeter when you bite into a Lychee Cruffin, Almond Croissant or Kouign Amann.
order.breadyard.com.sg/en_SG; starts from S$20/month for a minimum of two months for a bread subscription
EMPEROR CHAMPAGNE CLUB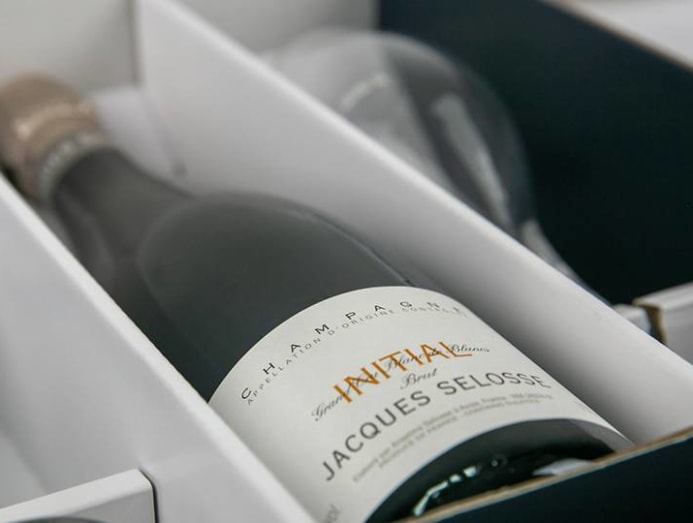 When you're feeling down, bubbles are always the best way to float above your troubles. The Emperor Champagne Club, started in 2014, has three membership levels that delivers up to three bottles of liquid gold monthly.
Each package is accompanied by a summary of the champagne's tasting notes followed by a video review by either of the founders Kyla Kirkpatrick and Kyri Christodoulou. Members also enjoy discounted rates at the online retail store, which includes wines that are typically not available for consumer retail.
emperorchampagne.asia; starts from S$128/month for a minimum of three months
JANICE WONG SINGAPORE
There is something therapeutic about art and chocolates. Now you can indulge in both with the Janice Wong Subscription Box, which will keep you busy munching through new-to-the-market sweet treats, and being a wannabe chef whipping up delights such as chocolate nut spreads and cakes. If you've kids, this box is a great way to bond as a family.
janicewong.online; starts from a minimum of six months at S$35 per month
MANDY T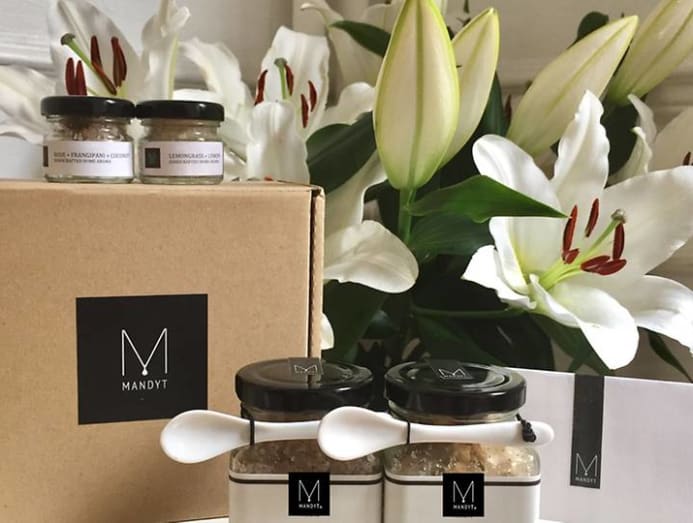 Make time for daily wind-down rituals when these boxes of surprise bath and body care treats arrive. Each box consists of two full-sized and two 30ml products from the body care and home aromatherapy ranges, inclusive of free delivery. Go ahead, turn off the lights and light a scented candle.
mandytskincare.com; subscriptions from S$80/month for a minimum of three months
PPP Coffee
If you've been brewing the same beans for yonks, it's time for a new stir. PPP Coffee's Surprise Box contains two different specialty coffee beans every month from small producers in Asia, Latin America and Africa, all roasted and hand-packed before delivery. Scan the accompanying QR code to read the stories behind the beans as you sip your aromatic cuppa.
pppcoffee.com; S$48/month for a box of two different coffee beans
SPRMRKT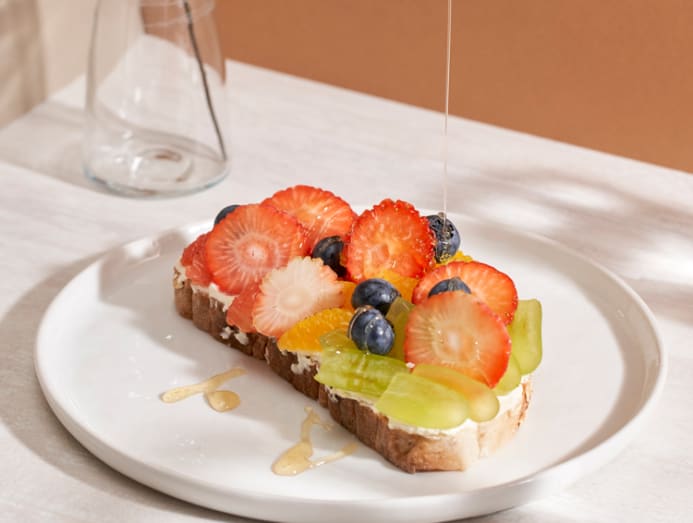 Losing steam over what to cook? You don't have to rack your brains anymore. Sign up for the two-course Set Lunch Menu (S$25+ per person per day) and three-course Set Dinner Menu (S$40+ per person per day) for five consecutive days, excluding weekends, and leave it to the chef to plan out delicious hassle-free meals while you relax.
Order from sprmrkt.com.sg or via WhatsApp text or call 8129 8166 / 9736 4032 at least two days in advance. Delivery fees apply
WALA CLUB SINGAPORE
We can't travel now, but we can take imaginary trips to Australia, New Zealand, Spain, Italy and Japan with wine subscription plans. Choose from a range of Wala Club's Discovery and Indulgence packages, which either focus on specific countries or allow you the flexibility of picking wines or sakes from any country. Two bottles are delivered every month and you can cancel anytime.
walaclub.sg; subscriptions from S$88/month