Tiffany & Co to collaborate with cult streetwear brand Supreme
Both brands have teased an upcoming collection on their Instagram pages.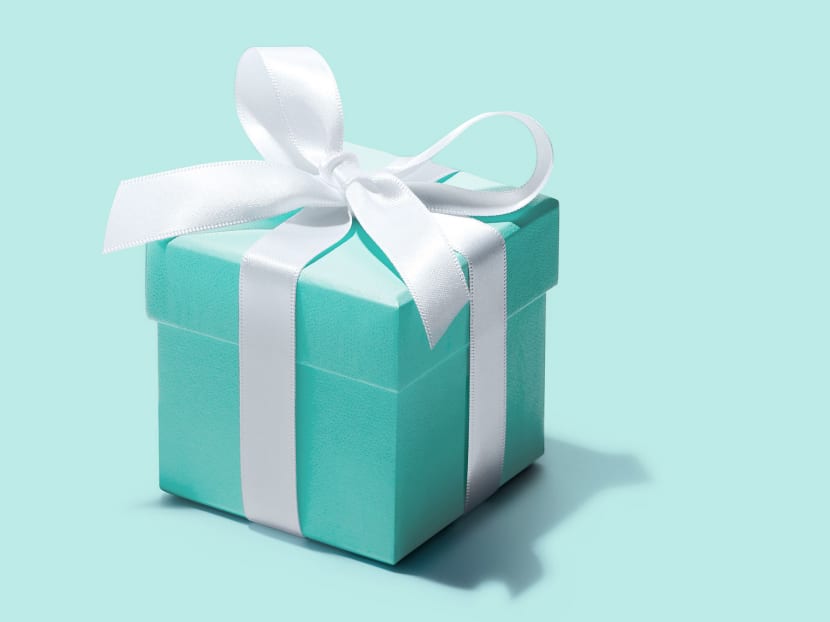 You might have heard rumours of an upcoming Supreme and Tiffany & Co collaboration, which first surfaced in September this year. Back then, word on the street was that the two New York brands were working on a range of "unique pieces", set to be a major highlight of the Fall/Winter 2021 season.
Now, there seems to be truth to those rumours. The cult skatewear brand has hinted at a collaboration with the iconic jeweller, posting a video of a young man dressed in a white T-shirt and a pearl necklace on its Instagram page.
The camera zooms in on the necklace, which features a silver tag pendant. On closer look, the necklace features Tiffany's iconic "PLEASE RETURN TO" engraving at the top, followed with Supreme's box logo branding directly below.
Tiffany & Co posted the exact same video on its Instagram page too. Both posts were only accompanied by an emoji of chain links.
This isn't Supreme's first foray into the luxury world. In 2017, it collaborated with Louis Vuitton on a collection of luxury streetwear. A year later, it launched a collection of luggage together with luggage maker, Rimowa.
The Tiffany & Co collection, however, will be its first jewellery collaboration.
In recent months, Tiffany & Co has embarked on a brand revamp in a bid to change its stodgy image to court younger consumers, namely millennials and Gen Z-ers. Considering Supreme's popularity in these two markets, the collaboration is its latest move in this direction. Excitement over the collab is already evident in the comments section of both brands' Instagram posts.
Further details on the collection are scarce at the moment, with no exact release date. But according to Hypebeast, the Tiffany & Co x Supreme collection is believed to include sterling silver necklaces, a heart-shaped key pocket knife and studs, and a star bracelet, all accompanied by a special box logo sticker.
As with all Supreme collaboration drops, chances are, the items are likely to sell out quickly. We'll be keeping our eyes peeled for the collection's release. 
Update: The Tiffany & Co x Supreme collection has now been unveiled. It comprises a Heart Tag Pendant, Oval Tag Pearl Necklace, Star Bracelet, Heart Tag Stud Earrings, Heart Knife Key Ring, Oval Tag Keyring and an accompanying T-shirt. The collection will be released globally on Nov 11 via Supreme's website.