Coupe de grace: How the SUV coupe offers the best of both worlds
The crossover coupe combines the space and usability of an SUV with the dynamic styling and handling of a two-door coupe.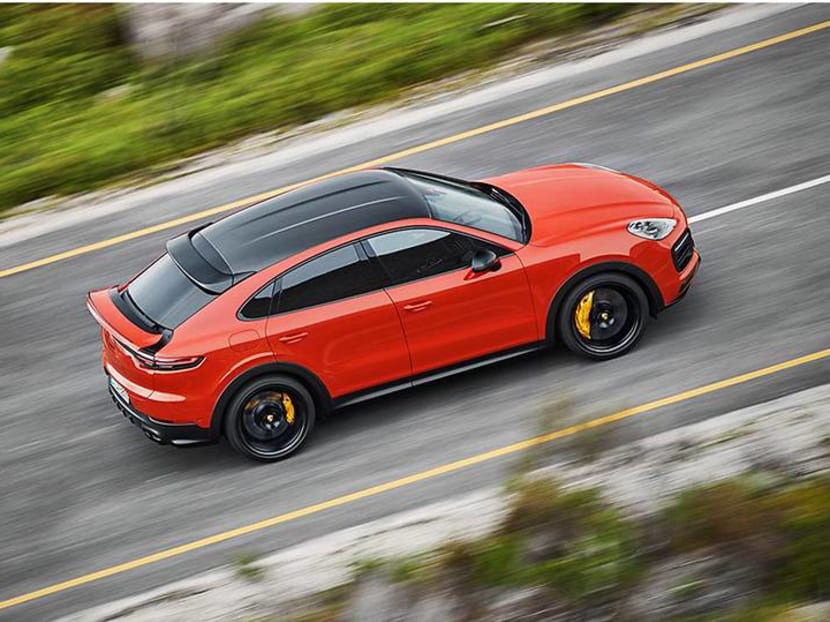 Coupe. If there ever was a word that felt like it had just come from a yoga session with a sadistic instructor who had stretched its muscles to the limit and left it as limp as a day-old croissant, it would be the coupe. 
Coupe is generally understood to refer to a sporty car with two doors. But its meaning has since been mangled more badly than the lyrics of an off-tune rendition of Unchained Melody during a boozy karaoke session. 
First, a sedan was described as a four-door coupe. Until then, a sedan or saloon – to the average motorist anyway – was a car with four doors. The difference, however, was that the four-door coupe looked a lot sportier with slick styling. 
And as soon as that term was coined, naturally it was the SUV's turn to adopt that suffix too. 
But unlike the four-door coupe, the SUV coupe came with more than an aesthetic difference.
Most SUVs or sport-utility vehicles have a spacious and practical interior – hence the word utility. This is down to their boxy shape and, more pertinently, their height. But because the SUV is tall, its handling is often compromised. 
The SUV coupe, though, has the dynamic surprise; the crossover coupe with a sloping roofline not only looks sportier but feels it too. These are three of the latest. 
AUDI Q8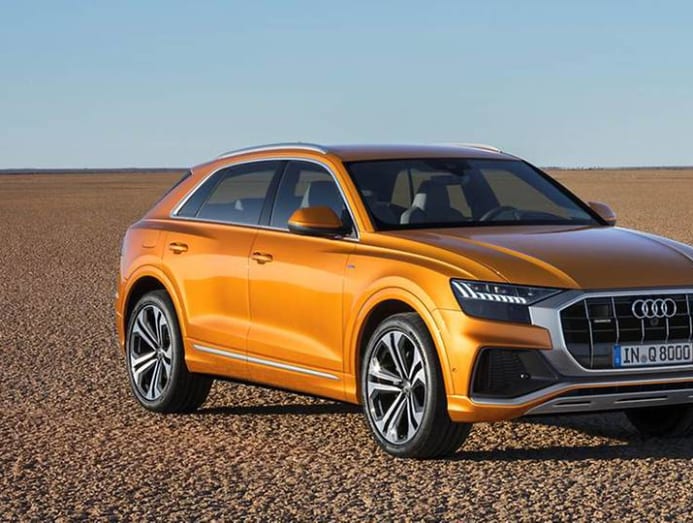 If you like your crossover coupes big and luxe, there is only one choice – the brand new Audi Q8. 
This full-sized SUV is as a large and luxurious as a cruise ship but as quick and nimble as a corvette. 
The Q8 is clearly the wild child of Audi's Q family of SUVs. Unlike its close sibling, the Q7, it is sportier and more aggressive. It is also longer (4,986 mm) but slightly lower (1,705 mm) with a virtually identical wheelbase – just one mm more at 2,995 mm. 
As the flagship Q model, the Q8 is packed with pioneering Audi design and technology. 
The achingly elegant cabin has a new MMI touch response display, whose black-panel look dissolves in a wide, black surface when switched off. 
The HD Matrix headlights has 24 individual LEDs, while the adaptive air suspension provides controlled damping. New mild hybrid technology increases drive system efficiency with a 48-volt main electrical system. And the sophisticated electronic chassis platform records the speed, height values, vertical, roll and pitch movements, and the coefficient friction of the roadway, to increase driving dynamics and ride comfort. 
The Audi Q8 3.0 TFSI quattro permanent all-wheel-drive is listed at S$379,300. Its turbocharged V6 generates 340 hp and 500 Nm, allowing it to accelerate from zero to 100 kmh in 5.9 seconds. 
Big really is beautiful. 
BMW X6 
Like an all-you-can-eat hotel buffet with a huge spread, the SUV is a big vehicle with a practical cabin. But like most hotel buffets serving average-quality fare, the SUV's boxy styling and wobbly handling didn't satisfy everyone. 
Until the creation of the BMW X6, the very first SUV coupe. When it debuted as BMW's Sports Activity Coupe over a decade ago, its styling sparked more controversy than the lyrics of a Kanye West song. But not its handling. 
Based on the more staidly styled X5 but with a lower centre of gravity, the X6 exploited its all-wheel-drive system for maximum chassis control through a more dynamically tuned suspension. 
Now, there is a third generation of the X6. Due to arrive in Singapore in 2020, it looks sharper and more proportionate with its steeply raked rear windscreen to give that distinctive coupe profile.
In front, the large, single-frame BMW kidney grille is available, for the first time, with an illumination option. It also looks more planted because of its wider front track, up 44 mm to 1,684 mm. With alloy wheels up to 22 inches (55.88 cm), this new model promises optimum head-turning impact. 
Overall, the latest BMW X6 is 26 mm longer than its predecessor at 4,935 mm, 15 mm wider at 2,004 mm but 6 mm lower at 1,696 mm. 
More importantly for rear legroom, the wheelbase has expanded by 42 mm to 2,975 mm.
Underneath, the X6 runs on a double-wishbone front axle and five-link rear axle suspension set-up, with xDrive rear-biased intelligent all-wheel-drive for maximum traction and agility. 
Petrol engines include a 4.4-litre V8 with 530 hp and 750 Nm that accelerates from zero to 100 kmh in 4.3 seconds, and a 3.0-litre inline six-cylinder with 340 hp and 450 Nm that does 0-100 kmh in 5.5 seconds. 
Both units are mated to BMW's familiar eight-speed Steptronic automatic transmission. 
When it arrives in Singapore in the first quarter of next year at an estimated starting price of S$380,000, this grand-daddy of SUV coupes will be bigger, faster but still as dashing. 
PORSCHE CAYENNE COUPE
The all-wheel-drive Porsche Cayenne has always set the benchmark as the best-handling large SUV. But like how the Rolling Stones seem less rockers than residents of an old folks home, it didn't quite look the part. 
There is a simple solution though – a mere nip and tuck (for the Cayenne), and an extensive facelift (for the Stones). 
Enter the Cayenne Coupe, an athletic sports car that just happens to be taller than a hatchback with maybe enough boot space to move house. 
This variant of the third-generation Cayenne has an extremely athletic appearance achieved with a roofline that falls away sharply after the front doors. 
The distinctive Coupe silhouette comes with a roof edge lowered by 20 mm, while newly designed rear doors and wings broaden the shoulders by 18 mm for greater muscularity.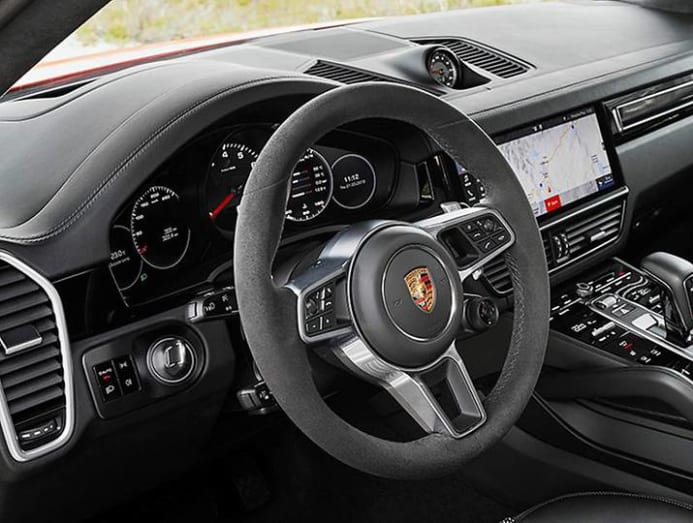 Along with its unique rear end, the Cayenne Coupe differs from the Cayenne with an adaptive rear spoiler and a pair of individual rear seats that are 30 mm lower. 
There are three variants, all with an eight-speed Tiptronic S automatic transmission. 
The Cayenne Coupe with a 340 hp 3.0-litre V6 turbo and zero to 100 kmh acceleration in 6.0 seconds (price from S$360,188); 
Cayenne S Coupe with a 440 hp 2.9-litre V6 twin turbo that does 0-100 kmh in 5.0 seconds (S$450,188); and 
The top-of-the-line Cayenne Turbo Coupe with a 4.0-litre V8 twin turbo engine, 550 hp and 770 Nm, and zero to 100 kmh in 3.9 seconds (S$621,888) 
When it arrives in the last quarter of 2019, the newest Cayenne will finally have the show to match its go.