Swarovski's new Singapore boutique – a Southeast Asian first – is full of bling
The next time you're shopping at Marina Bay Sands, you might want to check out Swarovski's new Insta-worthy boutique, where crystal creations are displayed in a dramatic spectacle.
Austrian jewellery brand Swarovski has opened its newly refurbished Instant Wonder boutique in Singapore, its first in Southeast Asia. The design of the boutique, located at The Shoppes at Marina Bay Sands (MBS), is part of Swarovski's new brand identity that "celebrates crystals in all its forms".
In place of traditional jewellery display stands, the walls of the boutique, decked in candy-coloured hues of pink and green, are lined with octagonal boxes that hold the brand's products.
Jewellery is also displayed on a series of sculptural metallic cast busts. Each character has been created using 3D technology in poses representing moments of joyful play, Swarovski said.
The Singapore store is one of only 28 Instant Wonder boutiques in the world. It follows unveilings in Milan, Paris and New York.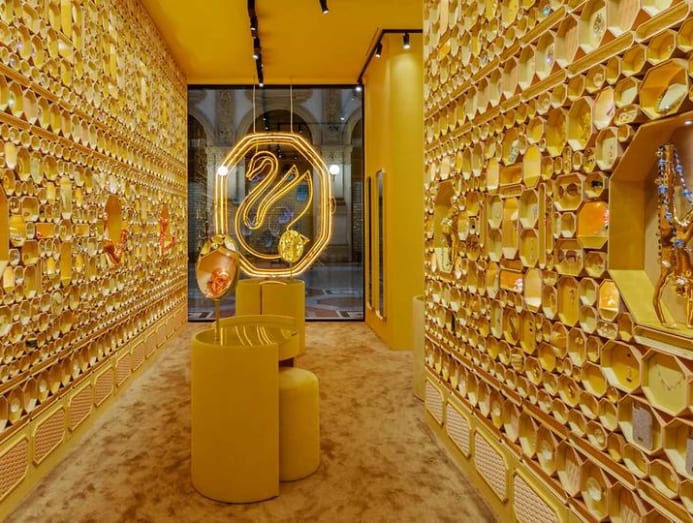 Eschewing Swarovski's previous blue identity, the boutique is designed as a "candy-like dreamscape", showcasing the brand's full spectrum of jewellery, watches, accessories and decorative crystal creations. In the centre of the store are stands fitted with mirrors for guests to try on the creations.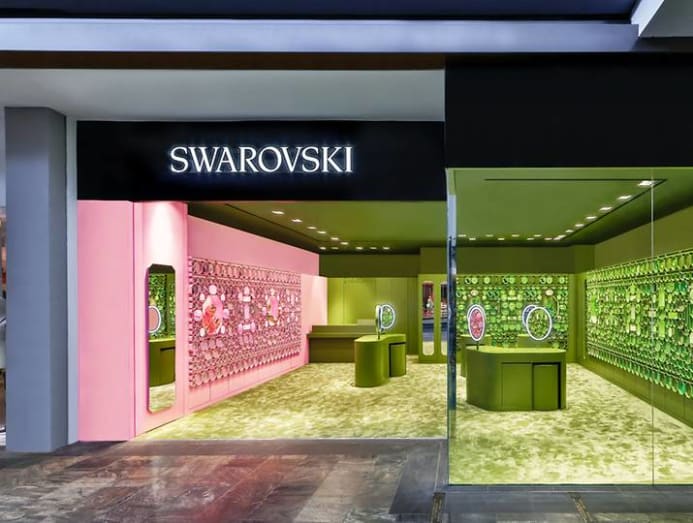 Swarovski's new brand identity was spearheaded by its first-ever creative director, Giovanna Battaglia Engelbert, who joined the company last year. Engelbert envisions Swarovski as a "Wonderlab". "The Wonderlab is where science and magic meet, where extra and elegance collide, it is a feeling of wonder that everyone should experience as we invite them in to our new world at Swarovski," she said in a statement.
Visitors to the MBS boutique will also find Engelbert's debut collection – Collection I – in store. The collection features necklaces, earrings, rings, bracelets and body jewellery in colourful hues. Playing with geometry, the pieces are striking and bold.