Taking the new Range Rover Sport on a road trip ahead of its arrival in Singapore
We test drive the 2.8-tonne luxury SUV through the Spanish countryside.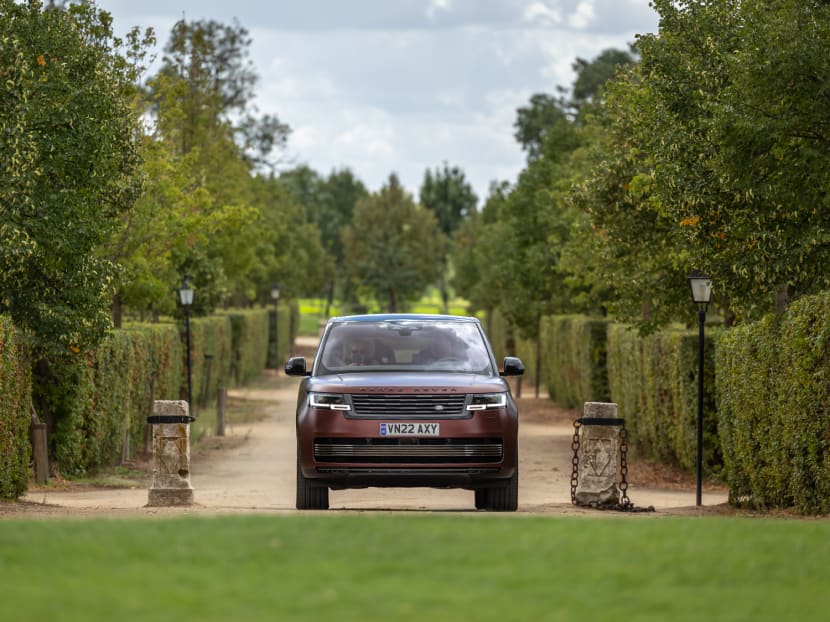 From one desert to another. That is, ostensibly, the best way to experience the new Range Rover Sport. Parent company Jaguar Land Rover seems to think so, and I'm rather inclined to agree.
We first laid eyes on the new Range Rover Sport at its world premiere in May this year in Dubai, where we urbanites were also ferried in 1950s vintage Range Rovers for a wonderfully awkward camel ride through the Arabian desert.
And now, in the Segovian countryside, we finally get to push the SUV's sporting capabilities to the extremes on this beautifully rugged terrain, against the backdrop of the lovely Mediterranean climate. We departed the achingly chic Madrid EDITION hotel and drove about an hour to arrive in Segovia, located some 90km north of the Spanish capital.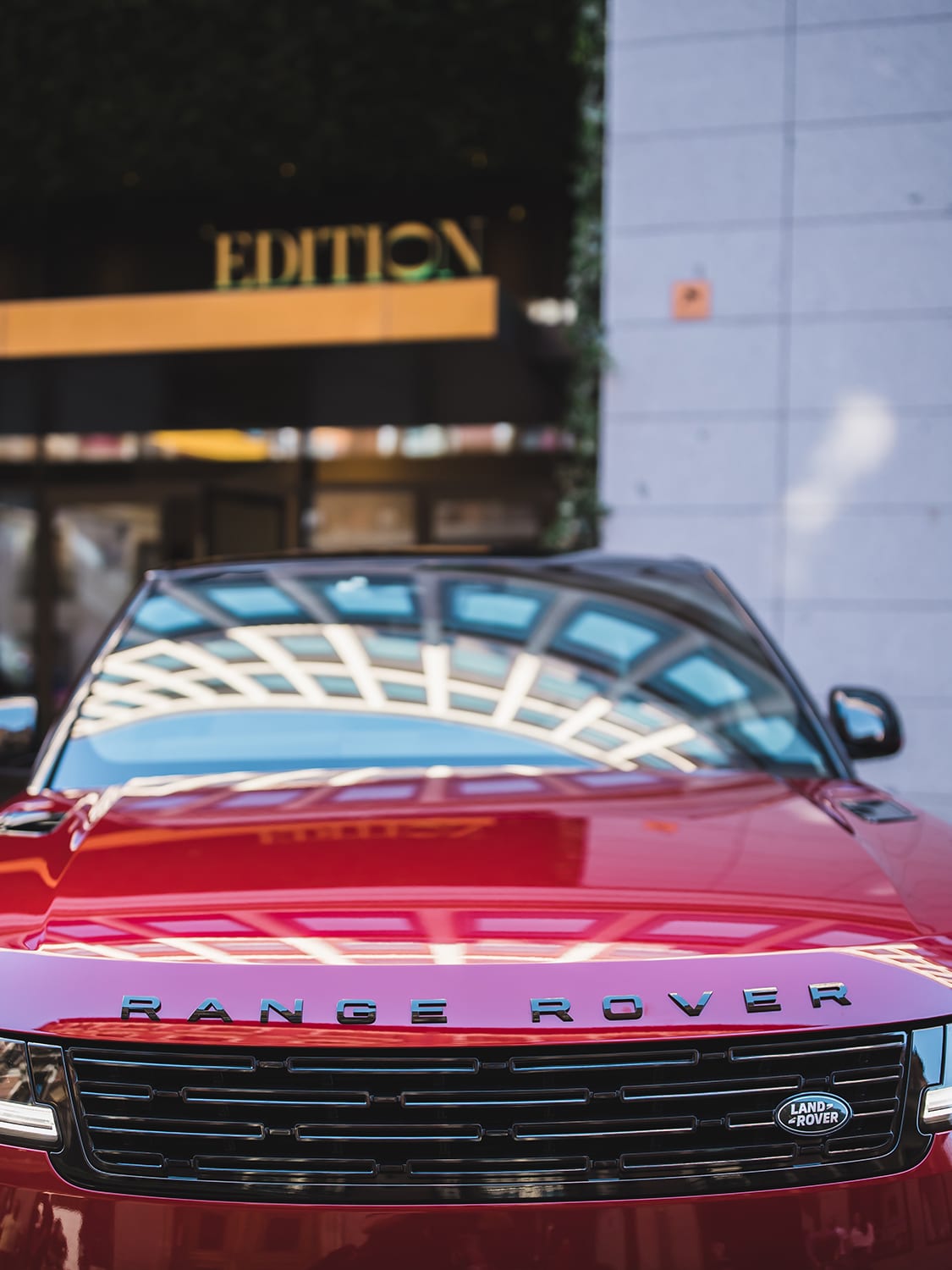 Segovia is situated on the plains of Old Castile, and it is best known for its medieval castle, Alcázar of Segovia, which served as one of the templates that inspired the design of Walt Disney's Cinderella Castle.
Meanwhile, Segovia's Old Town, rich in cultural, religious and architectural history, was declared a World Heritage Site by UNESCO in 1985.
But this is far from a fairy tale landscape.
Instead, these parched plains were a stark contrast to the pomp and pageantry going on in Jaguar Land Rover's homeland, as this was the week the late Queen Elizabeth II was lying in state following her passing. 
Poignantly, Range Rovers have been famously affiliated with the British royal family for decades, and one could not help note the glaring symbolism between how the arid landscape parallelled the sombre mood of not just a nation, but a world mourning the loss of the longest-reigning British monarch.
That said, though, the staid terrain lent itself perfectly to put the new Range Rover Sport through its paces on an off-roading course.
THE FIRST RANGE ROVER WITH ADAPTIVE OFF-ROAD CRUISE CONTROL
It's been 17 years since the Range Rover Sport was introduced to the world and this third-generation iteration is the first Range Rover to ever be fitted with the new Adaptive Off-Road Cruise Control.
We arrive on the grounds of Hotel Rural Caserio de Aldeallana, and just before stopping for lunch at this exceedingly idyllic location, we are guided towards a designated off-roading course to test this sweet new feature in the remote Segovian countryside. Truth be told, it's a little unnerving at first, going off-road and manoeuvring this 2.8-tonne luxury SUV through said terrain. But the vehicle takes on the challenging terrain confidently, powered by dynamic Intelligent All-Wheel Drive (iAWD) technology that intuitively anticipates where traction is needed – and when to ease off.
We were, perhaps, most impressed by what seems like an impossibly sharp turning circle that enabled us to successfully avoid plunging into a particularly undulating bit of topography – with some credit due to the driver behind the wheel, of course.
This ultra tight turning circle is far more reminiscent of a hatchback with the on-road agility of a much smaller car rather than the almost 5m-long, 1.8m beast this Range Rover Sport really is. Remarkable!
On a flat field next, we activated the new Adaptive Off-Road Cruise Control function, took our foot off the gas pedal, and let the hefty SUV creep its way across the rough grassland, which it did rather comfortably and triumphantly, without human interference.
EPITOME OF SPORTING LUXURY
While you will probably never need to deploy the new Adaptive Off-Road Cruise Control function in Singapore, it might come in handy if you take a road trip up north across the Causeway.
What affluent city dwellers will appreciate, however, is the fact that few car manufacturers do sporting luxury better than Range Rover. Though there is no mistaking the Range Rover Sport for its more elegant sibling, the Range Rover, the former nevertheless cuts a beautiful paradox of rugged luxury. Its sculpted silhouette and more muscular proportions command presence and dynamism – eclipsed only by its tougher, bigger brother, the Land Rover Defender, perhaps.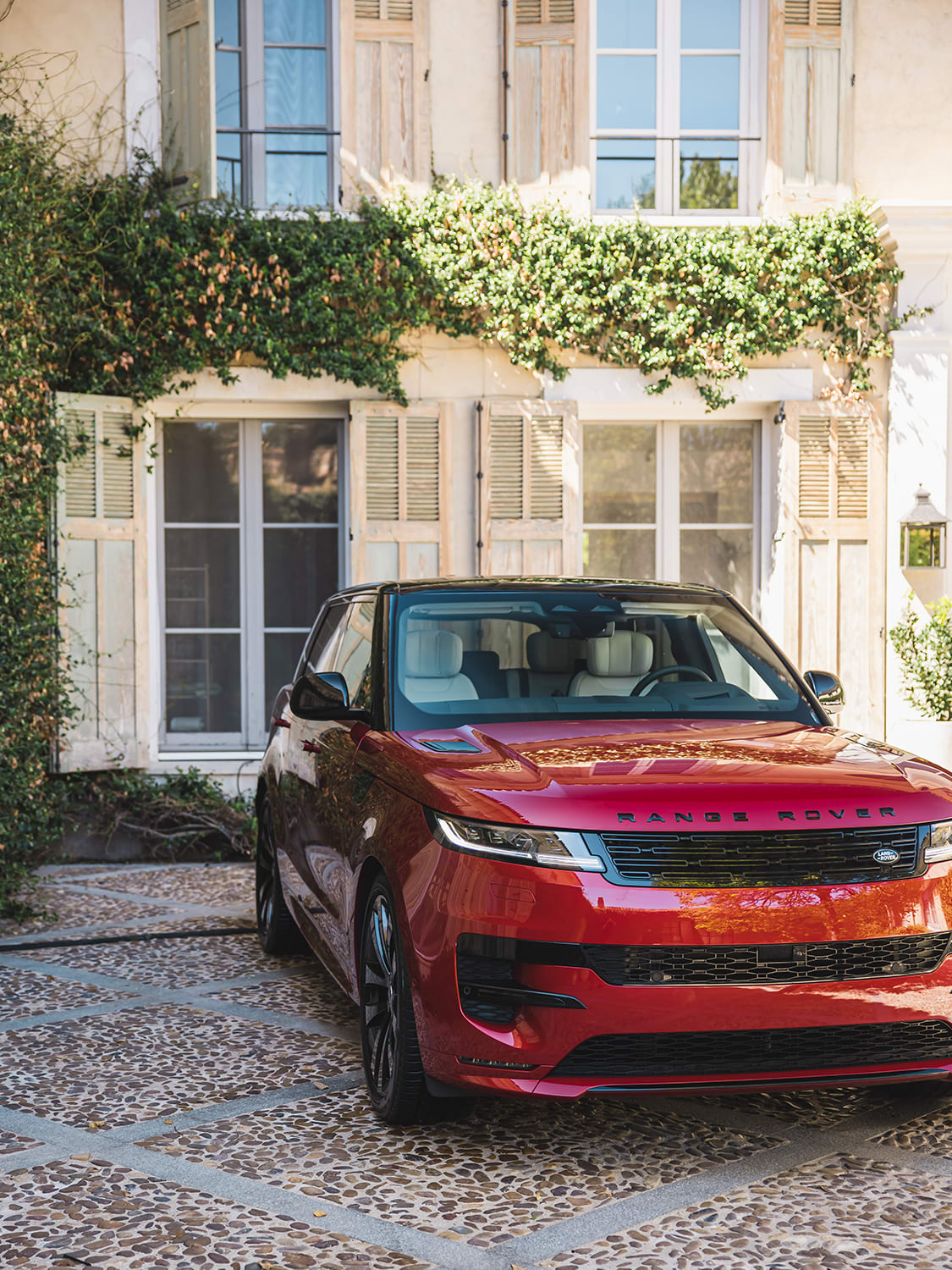 Expect no compromise on luxury in the Range Rover Sport. For starters, its gorgeous interior is swathed in supple leather everywhere and in places you least expect.
You also get soft-closing doors, built-in Amazon Alexa, 22-way adjustable electric memory front seats with massage, a refrigerated drinks compartment in the front, rear seats that let you recline like a boss, and a fabulous 29-speaker Meridian Signature Sound System with active noise cancellation technology built into all four headrests that work much like your high-end headphones.
Then, there's the next-generation Cabin Air Purification Pro system, which helps neutralise allergens and viruses including the SARS-CoV-2 virus by combining PM2.5 filtration and nanoe X technology. 
And, for consummate convenience, there's a proximity sensing feature that unlocks or locks the vehicle as you walk towards, or away from it.
DRIVING TOWARDS AN ELECTRIC FUTURE
The new Range Rover Sport is slated to arrive in Singapore by the end of the year and three versions will be available: The P400, the P530 and the P510e plug-in hybrid.
As its name suggests, the P400 delivers 400hp from a 3-litre turbocharged V6 engine while the P530 pumps 530hp from its 4.4-litre turbocharged V8 engine – propelling the two variants from zero to 100km/h in a very impressive 5.7 seconds and 4.5 seconds, respectively.
The P510e is based on the same engine as the P400, but its hybrid drivetrain is supplemented with a 105kW electric motor that produces a combined output of 510hp, providing an additional 113km of pure electric driving so you'd scarcely have to ever refuel while commuting in urban environments. 
A highly-anticipated pure electric Range Rover Sport, meanwhile, is expected to be launched in 2024.
We had the opportunity to test-drive the P510e and the P530 on this road trip in Spain and as we whizzed down long stretches of motorway, those honey-hued desert-like plains grew fainter in the rear-view mirror. And the exquisite silence within the cabin spoke of a level of luxury indeed fit for royalty.
RANGE ROVER SPORT SPECIFICATIONS
ENGINE: 2,997cc turbocharged 24-valve inline-6; 2,997cc turbocharged 24-valve inline-6 with 105kW motor and plug-in 38.2kWh battery; 4,395cc turbocharged 32-valve V8
POWER: 400hp; 510hp; 530hp
TORQUE: 550Nm; 750Nm; 750Nm
TRANSMISSION: Eight-speed automatic with paddle shift
ACCELERATION (0-100KM/H): 5.7 seconds; 5.4 seconds; 4.5 seconds
TOP SPEED: 242km/h; 242km/h; 250km/h
FUEL CONSUMPTION (combined): From 9.4 litres/100km; unavailable; from 11.2 litres/100km
PRICE: TBA