Tesla's best-selling all-electric SUV, the Model Y, has arrived – we take a look
With its space age-like interior and copious cabin space, Model Y is Tesla's second car launched here since its official return to Singapore last year. CNA Luxury test-drives the best-selling SUV to find out what all the hype is about.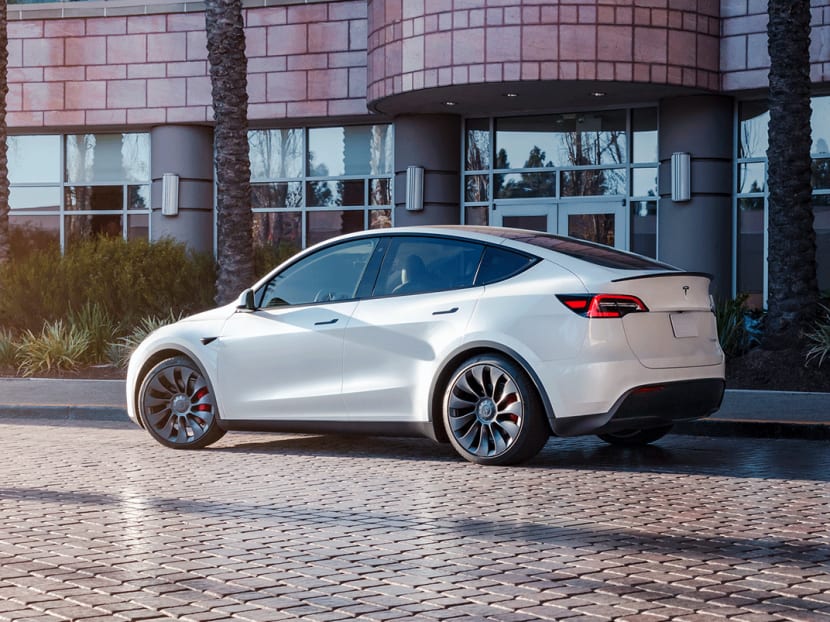 Tesla needs no introduction. Thanks (or no thanks) to its founder Elon Musk's notoriously public shenanigans, like his most recent one reneging on the Twitter deal. So much so that some pundits believe Musk's cult of personality – once a vaunted disruptor – now risks negatively impacting the brand and consequently, car sales and company growth.
Do Musk's prevailing controversies distract from the fact that Tesla cars are, admittedly, super cool? Maybe.
Should it, though? Absolutely not. 
Why should the non-sentient vehicle (not yet, perhaps) be punished for its creator's ego-centric misadventures elsewhere in the business world, which bear no relation to the product at play?
Philosophers, business experts and tech geeks alike could debate this conundrum arising of the age of influence ad nauseum. But let's get back to business.
There is no arguing Tesla's appeal and the instant cult status the badge proffers. What's a little mystifying, though, is the extent of fans' piety to the premium electric vehicle manufacturer and its comically uncharismatic CEO which, we submit, has increasingly eroded of late due to the highly public mayhem the troublesome billionaire is wont to create.
That said, we'd wager our late grandmother's secret sugee cake recipe that Singaporeans will just as quickly lap up the newly available Model Y, Tesla's second car to be launched here in recent history. Tesla only just returned to the Singapore market last year after exiting in 2011 due to grievances with local authorities over the lack of green tax incentives back then.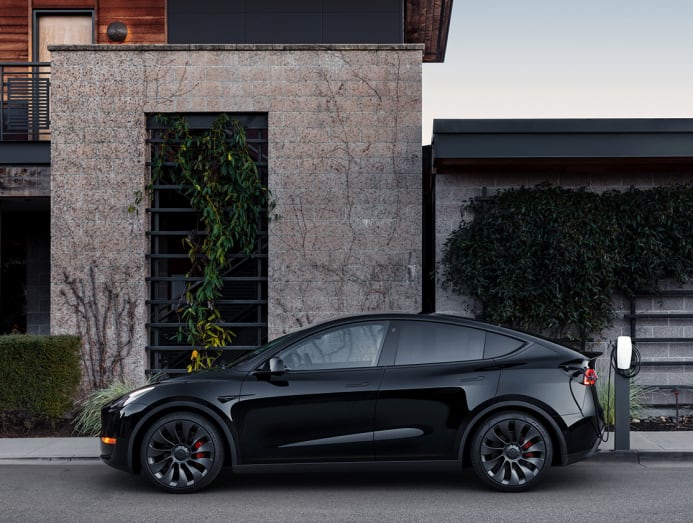 So up until last year, Singaporeans could only buy a Tesla (mostly Model Ss and Model Xs) through parallel importers, which made these cars all the more desirable due to their rarity on the roads. So if you owned a Tesla in the past decade, that exclusivity placed you firmly in the domain of cool. 
This all changed with Tesla's re-entry into Singapore last year starting with the launch of its sales portal in February 2021. And already, about 1,000 new Tesla vehicles have been registered here by the start of 2022, according to figures released by the Land Transport Authority.
Will the Model Y continue to fulfill those trendsetting ambitions of would-be buyers? Quite certainly. But to a slightly lesser degree, probably.
BEST-SELLING ALL-ELECTRIC SUV IN THE WORLD
Tesla says its Model Y is the best-selling all-electric SUV in the world. Fitted with a slew of active safety features, it's also considered one of the safest cars on the road with perfect 5-star ratings from the National Highway Traffic Safety Administration (NHTSA) in the United States.
And it has just arrived here in Singapore, followingly the immensely successful launch of Model 3, with deliveries beginning in August.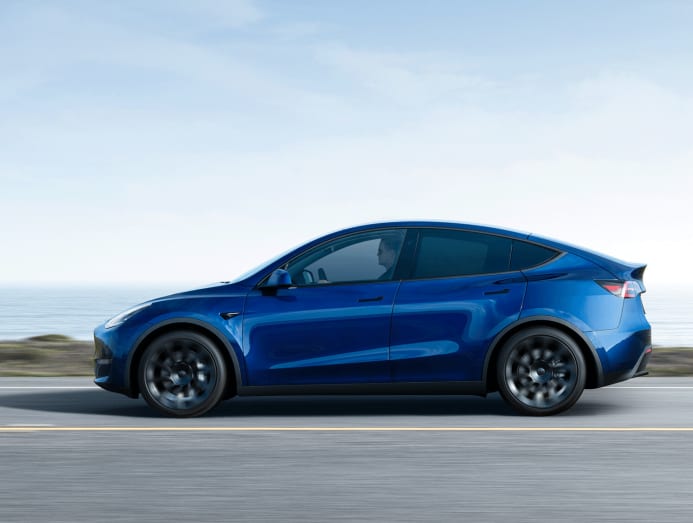 Designed as Tesla's first mass-market sports utility electric vehicle, the Model Y is an amped up SUV version of the Model 3 sedan, built on a similar platform, electric powertrain and interior design.
The compact crossover comes in two variants – Model Y (Rear-Wheel Drive) and Model Y Performance Dual Motor All-Wheel Drive – and the biggest differentiating factors between the two are in range and acceleration. And price, of course.
The Model Y (Rear-Wheel Drive) (priced from S$142,471 including EV incentives but without COE) offers a range of 455km on a full charge, and can zip up to 100km/h in 6.9 seconds. For about S$50,000 more for the Performance model, you get a higher range of 514km and a much more exciting century dash in just 3.7 seconds.
While most Tesla owners would have installed their own charging outlets in their homes (particularly if they live in a landed residence), Tesla has to date invested in its own charging infrastructure covering popular destinations around Singapore, with 24 Superchargers and eight V3 Supercharging stations, which can charge up to 120km in just 5 minutes when operating at peak efficiency of 250kW, if you need a quick juice-up mid-journey.
TOO FIRM A RIDE
The Model Y comes with Tesla's famed Autopilot mode, which is all but useless on Singapore roads currently, as fully autonomous driving – as sophisticated as Tesla's self-driving system may be – has not been greenlit for widespread use here yet.
As a daily drive, ride comfort in the Model Y suffers somewhat compared with the Model 3, as an SUV body creates a higher centre of gravity, thus blunting the sharper handling you get with the Model 3. The Model Y is also too firm a ride; uncomfortably rougher over road imperfections as it doesn't soak up the bumps in the road as much as one would like. Or even expect.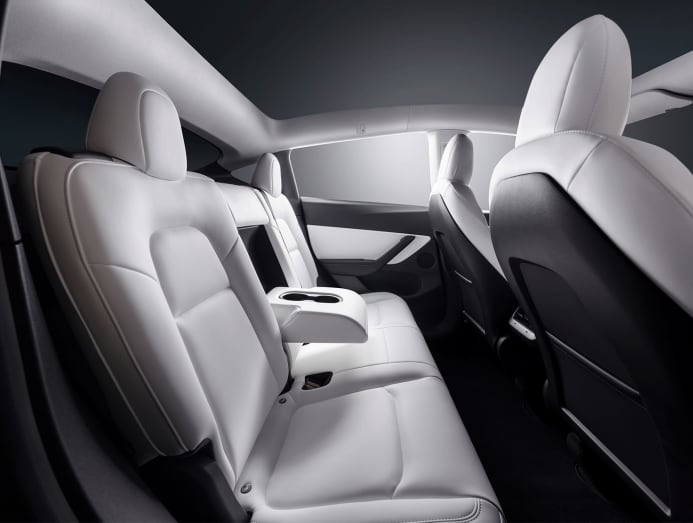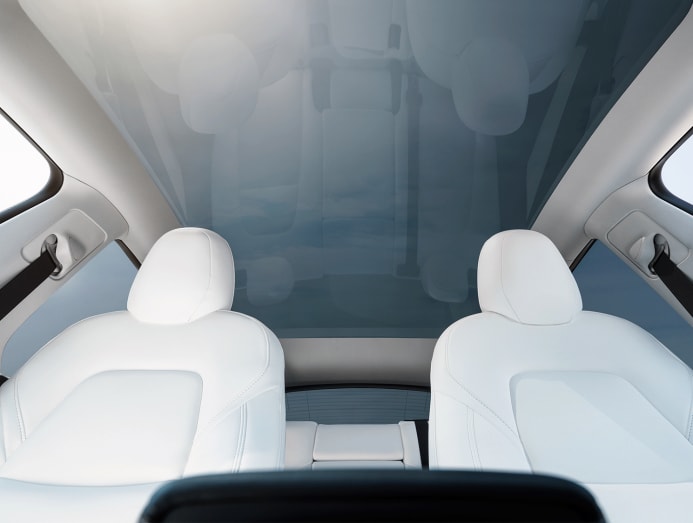 The mid-size SUV offers a very substantial 2,100 litres of cargo space, with the sense of spaciousness further amplified by the all-glass roof tinted with ultraviolet and infrared protection. There is also the option of a third row of seats, though only the two-row configuration is available in Singapore for now.
SPACE AGE-LIKE INTERIOR
Now let's talk about how cool it really is.
Keyless entry is not new but no less cool; tap a key card on the door panel to unlock. You can also use the Tesla app for this purpose, and for pre-entry climate control. 
Once inside, you'll marvel at how futuristic it all feels. The minimalist design is mostly carried over from the Model 3 sedan, and probably the closest you'll get to a space age-like interior in the automotive world.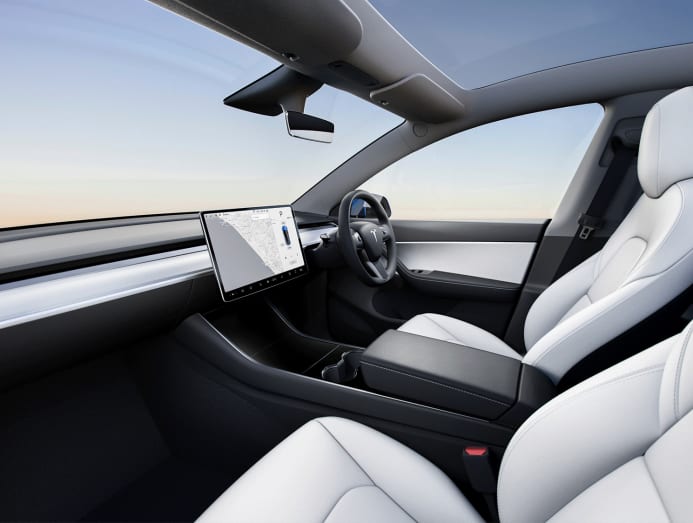 Surfaces are all very clean and flushed, and there are scarcely any physical buttons, controls or knobs to fiddle with on the console. Every action you need to perform is activated via the 15-inch touchscreen display, or through voice activated controls.
And if this is your first Tesla, it might take you a hot minute to locate the gear shifter in the form of a lever behind the steering wheel. 
Now Tesla may not need any introduction but you may need a bit of a tutorial on how to actually use the vehicle – even, or especially, if you've been driving for more than 20 years.