Tesla Owners Singapore president Joe Nguyen: '[Tesla] is the future of transport'
Three years ago, Tesla founder Elon Musk tweeted that Singapore had been "unwelcome" to his electric car company. Fast forward to 2022 and the city state now has almost 1,000 Teslas on its roads and a booming owners club.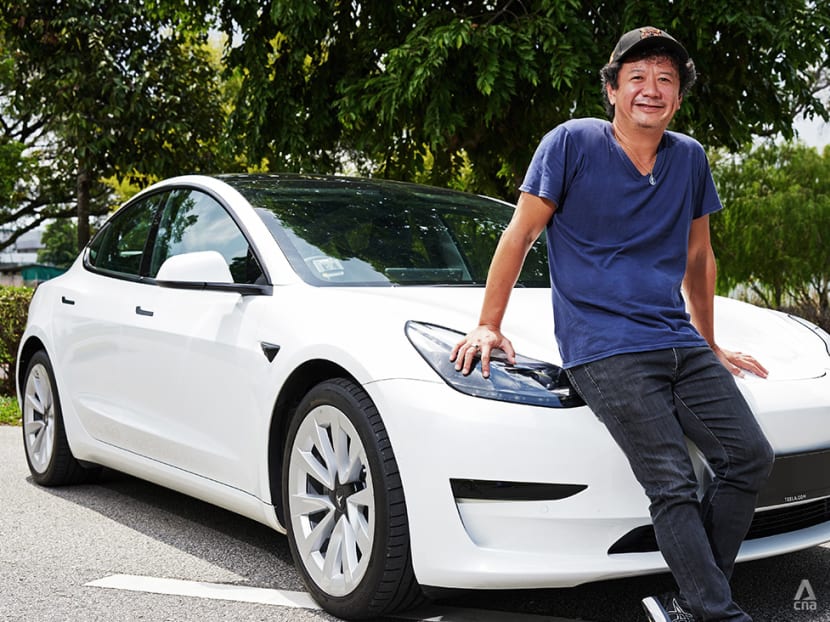 While Tesla's growth in Singapore was slow to start with, the dynamic car brand seems to be making up for it with a huge surge in new vehicles being imported here. Last year saw a record number of Teslas arriving with LTA figures showing a total of 980 Teslas now registered here, according to data from January 2022.
This has been good news for the Tesla Owners Singapore car club which was set up last year. It started out as an informal group but has now become an "official" Tesla Owners Club and is recognised by the US car company. Membership has now swelled to more than 600 members according to its president Joe Nguyen. Models owned by members range from the popular Model 3 to the sporty Model S.
The group is "very active online" according to Nguyen with a Facebook group (Tesla Owners Singapore – TOSG) – that's open to the public. It has its own community portal, Telegram and WhatsApp chat groups with hundreds of messages going back and forth daily between members. "There have been drives organised by our members but obviously it has been tougher for in-person gatherings because of COVID-19," he added.
PLATFORM FOR SUCCESS
One of the major factors in the Tesla boom in Singapore was the launch of its sales portal in February 2021. This saw huge demand for the Tesla Model 3, which soon became the best-selling sedan in Singapore. The standard Model 3 costs around S$113,000 before COE and can get from 0 to 100 km/h in 5.6 seconds. There is also a high-powered version (the Model 3 Performance) which can reach 100 km/h in just 3.3 seconds, and comes with a price tag of S$155,000 before COE.
Earlier Tesla owners went for the Model S and Model X which they bought from parallel importers like Hong Seh, Vincar and Coffee & Cars. Tesla Owners Club president Nguyen owns a sporty-looking Model S model, which he proudly states was the first such model in Singapore. He charges it primarily at home, while sometimes using SP or Greenlots charging stations that are dotted around the island.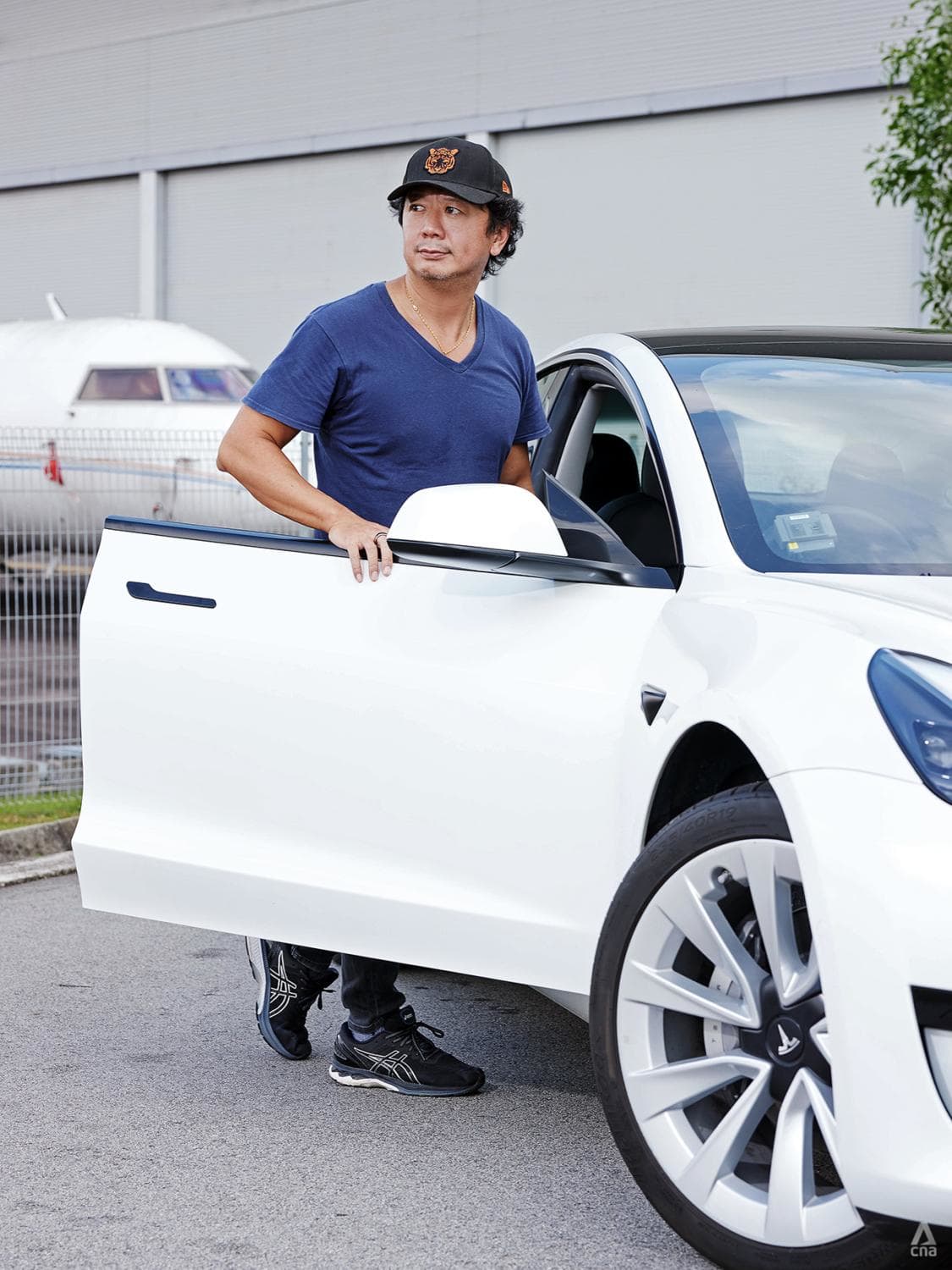 Many Tesla owners talk of the competitive pricing of the electric cars compared to the likes of German luxury brands like Mercedes-Benz, BMW and Audi. Others are attracted to Tesla's industry-leading technologies such as its semi-autonomous driving functions and the ability to pre-cool the car remotely via a smartphone.
THE FUTURE OF TRANSPORT
The Singapore government has been pushing hard for the adoption of electric vehicles (EVs) on its roads, with plans to phase out all internal combustion engine vehicles by 2040. It has been encouraging drivers to switch to EVs through a range of measures, including tax breaks and subsidies. This has also been good news for Tesla sales here.
To support that drive, the government plans to install 60,000 charging points at public carparks and private premises by 2030, an increase from its previous target of 28,000. Tesla is widely viewed as a leader in EV technology and is the best-selling electric car brand in many countries. Nissan and Volkswagen are also pushing hard for number one spots.
When asked what first attracted him to Tesla, Nguyen said: "It is the future of transport. Sustainable, quiet, efficient and tech, tech, tech. Think of the first iPhone versus Nokia phones. That's what a Tesla is like compared to petrol cars. The user interface is still years ahead of any other manufacturer – EV or petrol cars".
Tesla has also benefited from being seen as a cool and trendy brand because of its green credentials and billionaire founder Elon Musk. "I guess it is a part of the ownership experience. You get looks from people when you drive by, but less and less now since there are almost 1,000 Teslas on Singapore roads."
While the image-conscious are drawn to Tesla, there is still an overwhelming sense that owners care about climate change and reducing their carbon footprint. "The Tesla brand is associated with sustainable transport and energy, so essentially owners can contribute by buying something that they feel supports climate change initiatives – at least better than buying a carbon dioxide-spewing machine," added Nguyen.
Its charismatic chief executive Elon Musk also has millions of followers (more than 75 million people follow him on Twitter). While he is often controversial, he is also admired as a highly successful innovator and entrepreneur. "He is a maverick, he is driven and has very grand ideas for humans and humanity. Some of which I support, others I am not so sure. He has very effectively utilised the media and his celebrity status to enhance his companies and investments." 
HITTING THE BIG TIME
Tesla seems to be going from strength to strength, not just in Singapore but globally. In recent months the car company's market value surpassed US$1 trillion (S$1.37 trillion), joining only a handful of companies worth that amount. It is the world's most valued car company, with a market capitalisation greater than the giants of Toyota and Volkswagen combined.
Along with admirers of its cars, Tesla also has an army of private investors who have become millionaires from owning the stock (sometime referred to as Teslanaires). Its share price has rocketed more than 1,500 per cent over the last five years. Many members of the Singapore Owners Club own Tesla shares along with its cars.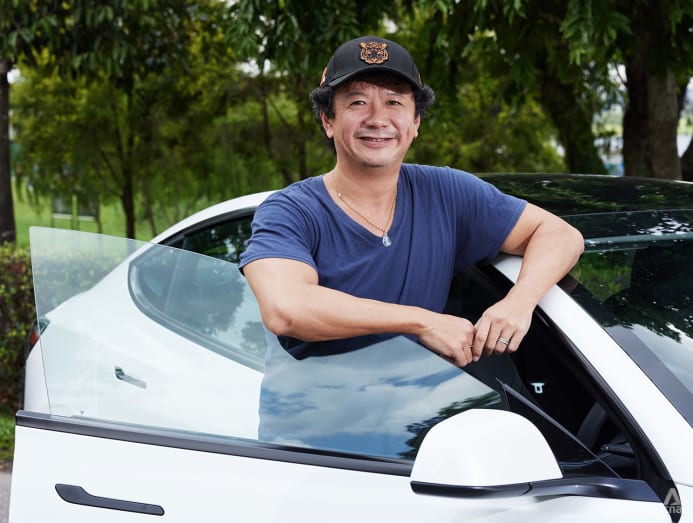 Looking ahead, its sales could get another shot in the arm with the launch of its next-generation electric hypercar called the Roadster 2.0. This impressive sports car boosts a zero to 100 km/h sprint time of just 1.9 seconds and a driving range of more than 965 km. Its launch has been delayed but Musk recently said it should be available in 2023.
So who could burst Tesla's bubble and catch it up on the technology front? "I think the Chinese manufacturers, such as BYD, NIO and Geely, will be main competitors in this space. They just move faster than the Mercedes-Benz, BMW and American makers," added Nguyen.