Million-dollar machines: The Lamborghini Huracan Evo debuts in Singapore
A mid-life refresh for the Lamborghini Huracan sees it gain some cosmetic tweaks and even more power.
If you've got a spare million dollars or so kicking around and are in the market for a new sports car to add to your stable, you might want to take a look at the Lamborghini Huracan Evo.
Launched in Singapore last week, the Huracan Evo is the successor to the Huracan and Gallardo before it, and it's nominally the entry point to the Lamborghini range. That said, it would be churlish to call it an "entry-level" model, because its performance figures are truly biblical.
The Huracan Evo's 5.2-litre V10 engine now produces 640hp (a 30hp improvement from before), has a top speed of "over 325km/h" and will accelerate from a standstill to 200km/h in nine seconds. For context, the average saloon has a fifth of the Huracan Evo's power output, will struggle to crack 200km/h, and in the time the Lamborghini's speedometer is nudging 250km/h, it would have barely crossed 100km/h.
As expected from a car with that colossal level of performance and angular Italian good looks, the costs associated with the Huracan Evo are also biblical. Prices start from S$998,000 – and that's excluding COE and options.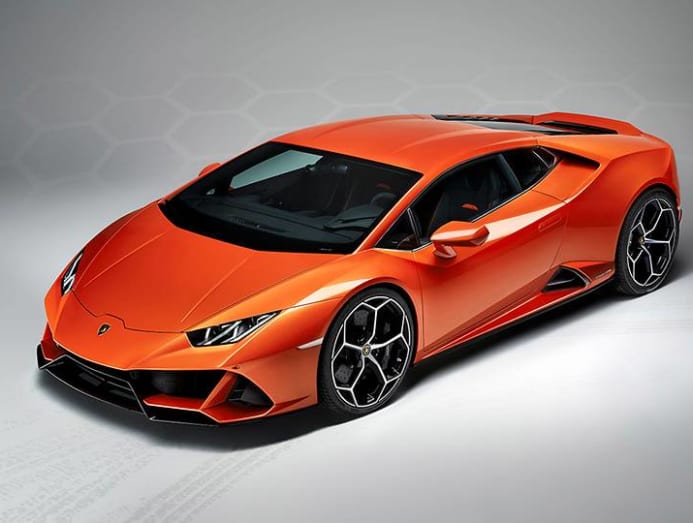 There is scope to inflate that titanic price tag still further by dipping into Lamborghini's expansive options list that includes exterior paint and interior trim, or through its "virtually limitless" Ad Personam customisation programme. For example, the Huracan Evo displayed during the launch event at Singaporean dealer EuroSports Auto's showroom was presented in Arancio Xanto – an optional orange paint costing S$56,200, exclusive of applicable taxes.
But more importantly, the Huracan Evo will get the jump on two of its key rivals, namely the Ferrari F8 Tributo and next-generation Porsche 911 Turbo.
The Ferrari, which was launched at last month's Geneva Motor Show, is likely to only reach Singapore's shores late this year or in early 2020. As for the range-topping 911, that hasn't had an official unveil yet, but it's expected in mid-to-late 2020.
First deliveries for the Huracan Evo, however, are set to begin from August or September this year.