Make cargo pants sexy again: The perennial appeal of Utilitarian Fashion
The style was born out of necessity in the 1940s. Now, hardly a season goes by without utilitarian fashion sailing into stores around the world.
You might have noticed it happening already: How items like cross-body bags, skirts with pockets and utility belts have become part of everyday wear on fashion-forward individuals. The (fashion) world appears to be increasingly taken with the Konmarie approach, with wardrobes and runway collections being pared down to the essentials.
Who would have thought that what began as standardised clothing, created with strict regulations, would enjoy such popularity decades later? Utility clothing was first created by the British in 1941 to help revive the country's economy: These were basic clothing items that met minimum quality standards. They were made using cheaper fabric – leather and wool were scarce – and could be obtained with ration coupons.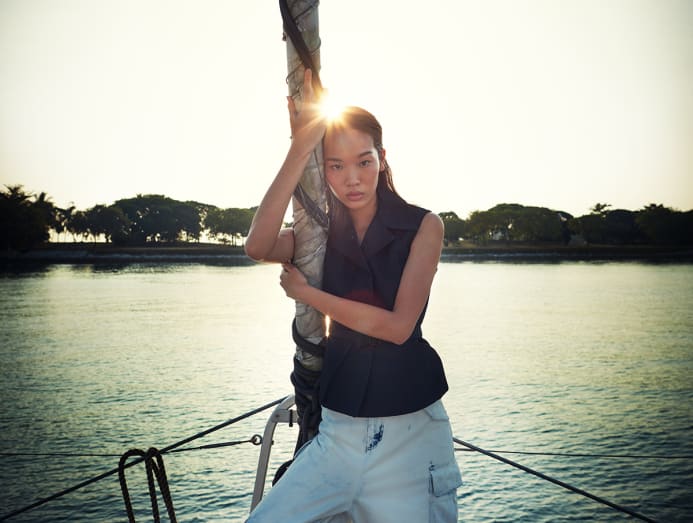 Restrictions governed the making of utility clothing. For example, a dress could only have two pockets, five buttons, six seams in the skirt, 160 inches (or four metres) of stitching, and four knife pleats or two box pleats. No unnecessary embellishment of any kind was allowed. Basically, these pieces had to be practical, inexpensive and still look decent.
Fast-forward 50 years. While "workman chic" had a brief moment of fame in 1983 when Jennifer Beals sheds her welder jumpsuit to reveal her off-shoulder slinky top and leg warmers, it was really in the 1990s that the utility aesthetic found its ground.
It was a time of minimalism – remember Calvin Klein's clean, spare silhouettes in colours like "concrete" and "eggshell"? Arguably the most beloved – and influential– designers of that era was Helmut Lang, whose first collection in 1998 heralded the start of the modern utilitarian wave.
His references were everyday uniforms, such as police and military outfits. He introduced (at that point) never-before-seen details in luxury fashion: Velcro, neoprene, motorcycle pants, tech fabrics, painted strips across parkas – decades before Virgil Abloh did it.
He sent military outdoor jackets and bulletproof vests shimmying down the runway. He was also the one credited with creating the first "skinny suit", both for women and men – body-skimming jackets and low-slung pants that upended another piece of everyday workwear: The office suit that used to be boxy, broad-shouldered and wide-legged. These days, we're still buying skinny suits, and Hedi Slimane practically made his career on a version of that.
Since Lang's time, fashion has seen the utility trend resurface every few years: Military greens, policemen hats, crossbody bags, toolbelt-style accessories, Sarah Jessica Parker's fanny pack in Sex And The City, and, thanks to John Galliano at Dior in 2000, camouflage cargo pants.
Galliano took a leaf from his British wartime forebears and turned parachute material into exquisite dresses with army canvas belt straps, complete with ferrets, that sold for thousands of dollars – a fashion farce on the spirit of utility fashion, which was take to good, cheap fabrics to make clothing that everyone could afford.
This Spring, utilitarian fashion is back with a vengeance. The late, great Karl Lagerfeld released what must have been one of Fendi's most surprising and beautiful collections – and his final one for the brand – that was utility fashion deluxe.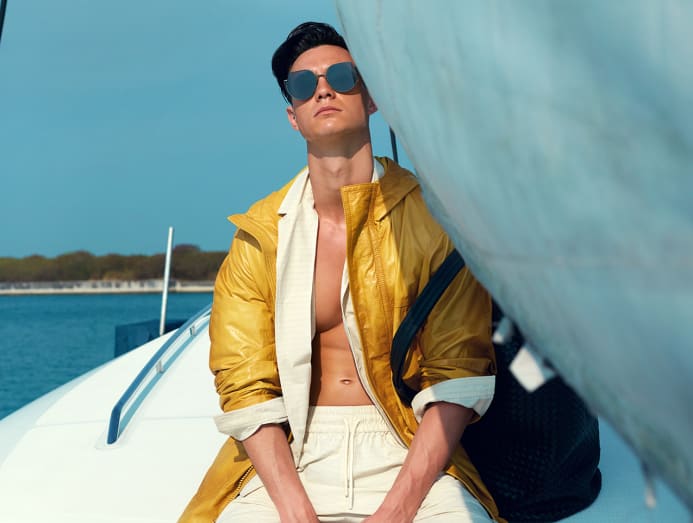 The military coat was resurrected as a raincoat with splendidly large leather pockets. Kaia Gerber in a chocolate leather utility dress and Gigi Hadid in a brown pair of cargo pants and a cropped sweater are a visual statement that utilitarian fashion is not only here to stay, it's now decidedly luxurious.
At the Louis Vuitton Men Spring 2019 show, military influences were pervasive – think white poplin shirts with multiple pockets and pouches. Abloh started a trend with his "accessamorphosis", a new class of garment, he says, that are literally wearable luggage, such as harnesses bearing pockets.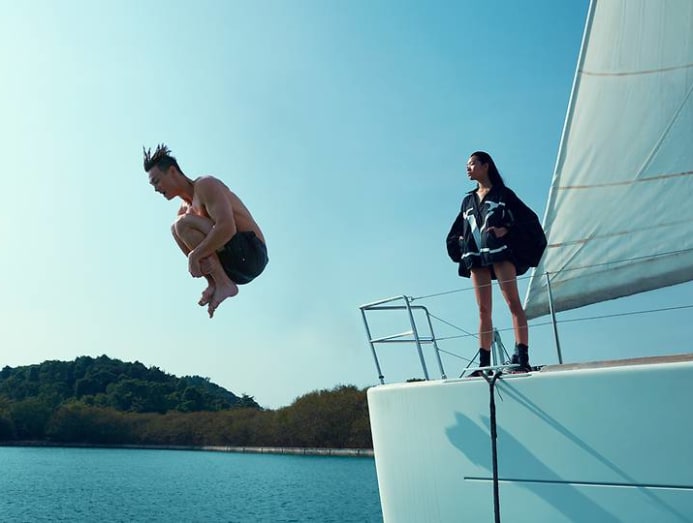 Today's designers give their own spin on utility chic these days, combining the ethos of practicality with their preferred luxury fabrics and finishes, and updating the look for a different era. In fact, if you think about it, utilitarian fashion is the grandpa of normcore and gorpcore – inspired by everyday clothing. The only thing is, now, you can't get even a fraction of a utilitarian sleeve for ration coupons.
Photography by Joel Low, styling by Daryll Alexius Yeo, hair by Junz Loke Using Kevin Murphy, makeup by Alex T, photography assistant Alfie Pan, models Milk/Mannqeuin & Tim/AVE.