Gentlemen, there are diamond engagement rings that actually look cool to wear
Tiffany & Co has debuted The Charles Tiffany Setting, a collection of diamond engagement rings meant for the groom-to-be.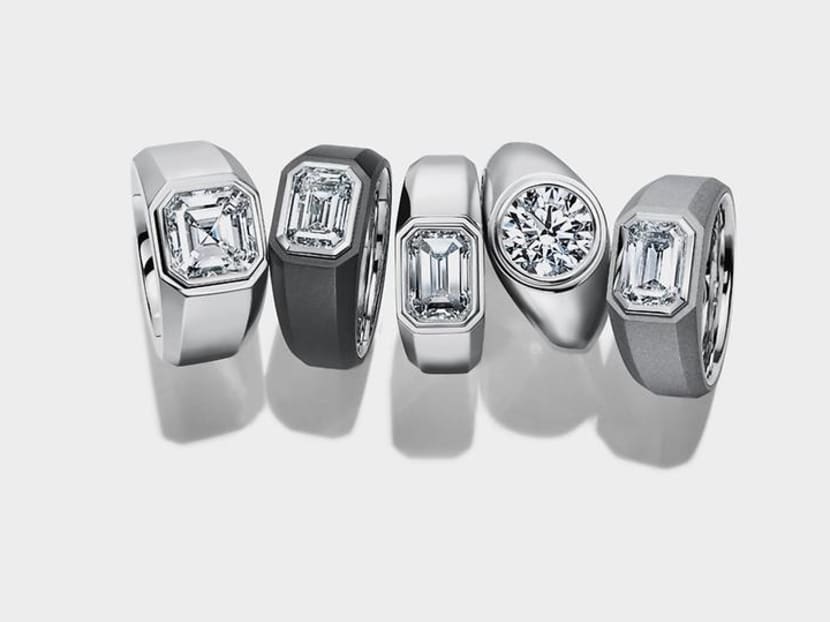 Gentlemen, you have it tough when it comes to engagements. First, you're expected  to propose. Second, you'll have to embark on the long and arduous journey or finding the perfect ring, one that's to her liking.
But here's the thing – you're getting engaged as well, so why don't you get to wear and show off your own diamond ring too?
New York jeweller Tiffany & Co has unveiled a new line of engagement rings for men. The bands, available in platinum or titanium, are designed in a signet silhouette, incorporating a large diamond as the central feature.  
Named The Charles Tiffany Setting after founder Charles Lewis Tiffany, the jeweller describes its first diamond engagement ring designs for men as a "modern and bold departure from the traditional wedding band".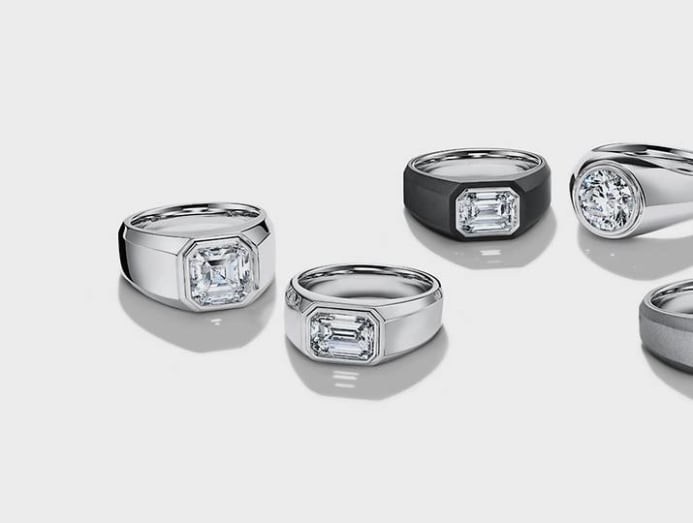 The first release of The Charles Tiffany Setting will be available in round brilliant and emerald-cut diamonds of up to five carats. The styles with a round brilliant diamond showcase a streamlined knife-edge band, inspired by the band on the iconic Tiffany Setting, while the styles with an emerald-cut diamond feature strong, architectural beveled edges.
In line with Tiffany & Co's commitment to diamond traceability, every ring in the collection will also be accompanied by full craftsmanship certification detailing the origin, cut, polish, grade and quality of the diamond.
Now all that's left is just one question – will you say yes?