Gentlemen, you can now shop for your own trinkets at Tiffany & Co.
Artisanal, utilitarian and bold. The boys now have a full range of Tiffany & Co. jewellery, watches, bar accessories and homeware to call their own.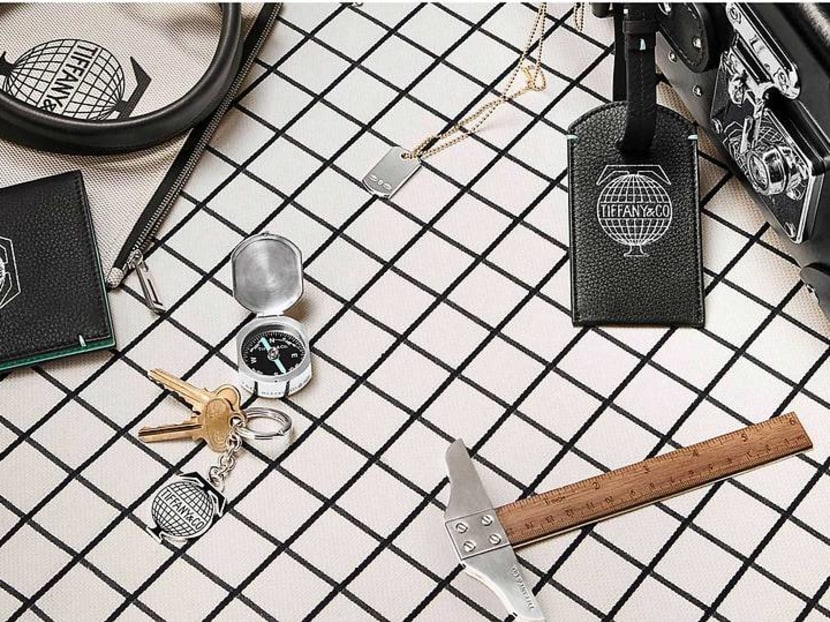 Ever since Audrey Hepburn romped around the jewellery store in Breakfast at Tiffany's almost six decades ago, a robin egg blue box has been known to elicit Holly Golightly-pitched squeals from its recipients.
While some men, no doubt, have been subjected to mounting pressure of presenting such a box in that Tiffany Blue hue to their significant others, others, however, have been waiting for this day.
Enter Tiffany Men's, an entire range of not just jewellery but also watches, home and bar accessories, and games designed just for gents.
Fashioned in the fine craftsmanship for which the jeweller is known, the Tiffany 1837 Makers and Diamond Point collections will be arriving in Singapore this October.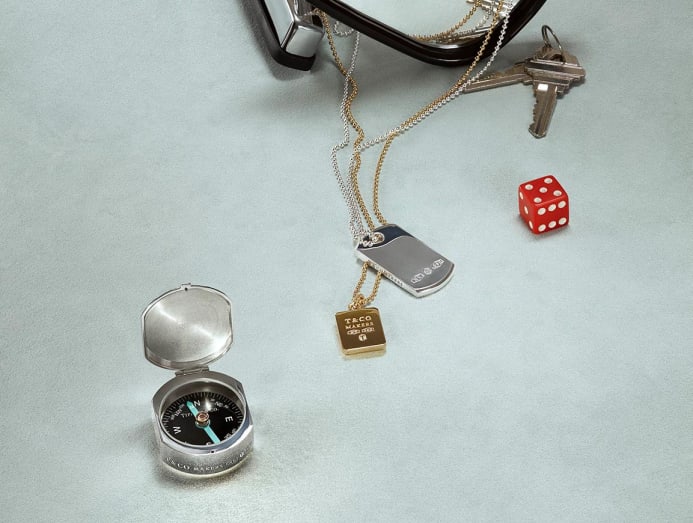 Tiffany hasn't created anything new for men since its Paloma Groove jewellery collection of 2016, so this fresh assortment of almost 100 items is certainly worth a toast.
Bold, refined and crafted in sterling silver and 18K gold, think old school classics like trophy rings and chess boards – but with a modern spin.
Under the creative eye of Tiffany's chief artistic officer, Reed Krakoff, the designers have experimented with concave and convex forms as well as motifs evocative of utilitarian hardware to bring forth the masculine aesthetic.
The artisanal pieces in the Tiffany 1837 Makers collection are stamped with symbols like T & CO MAKERS, NY and AG925, in honour of Tiffany's silversmithing legacy, and the fact that the luxury house had, in fact, set the US standard for sterling silver (925 per 1,000 parts silver).
The made-to-order Tiffany 1837 Makers trophy ring, meanwhile, is a nod to the brand's 160-year history of making sports trophies by hand.
Where Tiffany 1837 Makers skirts the utilitarian, the Diamond Point collection proves that diamonds aren't only a girl's best friend.
Here, the boys get an eclectic collection of items ranging from sterling silver pendants and cuffs to a cocktail mixer crafted in lead crystal and sterling silver, each piece flaunting a diamond motif as a subtle accent or a prominent overlay.
The one-of-a-kind, handcrafted sterling silver and 24K gold vermeil chess set, in particular, will bestow any bachelor pad with maximum baller vibes.