That 128-carat yellow diamond Lady Gaga wore to the Oscars is visiting Sydney
The whopper of a stone from Tiffany & Co. has only been worn three times, and it's now on display at the jeweller's new flagship boutique in Sydney.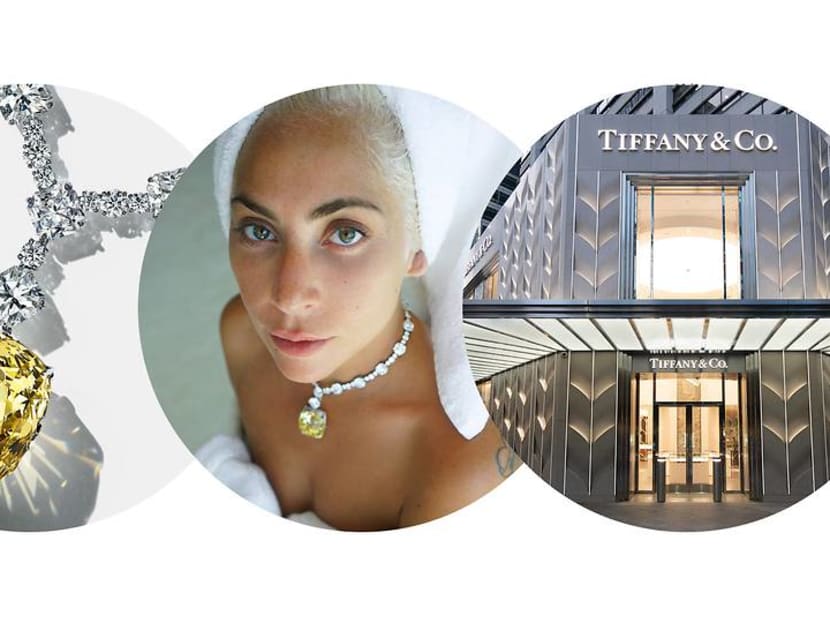 Yes, we were all captivated by Lady Gaga's emotionally charged acceptance speech at the Oscars. Sure, like millions of viewers worldwide, we too, were taken by her pseudo romance with Bradley Cooper when the pair performed Shallow, the theme from A Star is Born.

But while the pair were exchanging googly eyes, we remained googly-eyed over a certain chunk of yellow rock draped around Gaga's decolletage, a sparkler so massive it could well have had its own gravitational force.

It was the legendary Tiffany Diamond, a 128.54 ct., cushion-shaped whopper that's one of the largest yellow diamonds ever unearthed. It has only ever been worn thrice – once by the wife of a US politician at the Tiffany Ball in 1957; once by Audrey Hepburn when she was taking publicity shots for Breakfast at Tiffany's in 1961; and then in February by Gaga.

The stone, along with its accompanying platinum necklace of alternating cushion-cut and round brilliant diamonds, will take centrestage from today, Apr 3, for three weeks at Tiffany's new two-storey flagship in Sydney. The 1,800 sqm store, which opened on Mar 5, is located at the corner of Pitt Street and King Street in the city's CBD.

If you happen to be in town then, you'll want to take a gander at the dazzler, which is otherwise only on display at the jeweller's Fifth Avenue flagship in New York. And while you're there, pause to admire – not just the other stones or lust-worthy creations on offer – but also the store's striking modernist-meets-Art Deco architecture.

Carved stone panels on the exterior form a wheat leaf pattern, while a wraparound, fluted glass canopy welcomes visitors with its prismatic performance. Inside are private salons for intimate viewing, as well as gallery-like spaces lit by natural light streaming in from large windows and skylights.

It's all about the play of light, because how else is one supposed to appreciate diamonds in all their glory? The edge of glory, Gaga might remark. Too bad the pop icon won't be parading around with her multifaceted companion. There aren't that many entertainers that can carry off a gem of such heft without it overpowering them. Gaga, like the diamond itself, is one of the rare few.

READ> These are the 10 most expensive gemstones sold at auction, and the stories behind them