From Crash Landing On You to The Crown: 2020's top TV fashion moments
2020 might have been the most stylish year in television. To end the year, CNA Luxury rounds up our top five TV fashion moments.
It might have been that we had more time on our hands, or we might just have had nothing else to do at home. But this year, we probably binged on more content on the small screen than ever before. And with a calendar devoid of fashion shows and red carpet events, it was certainly welcome that our favourite Netflix series had plenty of lust-worthy fashion moments. These were our favourites. 
CRASH LANDING ON YOU

Even if you weren't a K-drama fan before, chances are, you couldn't resist binge-watching this rom-com. Aside from its gripping storyline (South Korean heiress falls in love with North Korean soldier), Crash Landing On You also featured stunning fashion ensembles. From power suits to floral dresses, fashion mogul Yoon Se-ri (played by Son Ye-jin) blessed us with many outfits to swoon over.
IT'S OKAY NOT TO BE OKAY

Still in the K-drama realm, we found ourselves glued to It's Okay Not To Be Okay, one of this year's biggest hits. For one, the series had a unique storyline and cinematography that explored important issues such as mental health. But we couldn't take our eyes off the female lead Ko Mun-yeong's (played by Seo Ye-ji) outfits as well.
EMILY IN PARIS
Fashion is certainly subjective, but no other TV series sparked such a polarising debate than Emily In Paris. From a bright red beret, white go-go booties to an Eiffel-Tower themed shirt, Emily (played by Lily Collins) undeniably made some cringe-worthy fashion choices. But with her understated, cool-girl outfits, her Parisian friend Camille (played by Camille Razat) proved to be the real style star.
THE QUEEN'S GAMBIT
Who would have expected that a TV series based on chess would become such a hit? While we loved the show for its intriguing coming-of-age story of teenage chess prodigy Beth Harmon (played by Anya Taylor-Joy), we also fell in love with the show's period costumes. Beth's sartorial style, which blossomed over the season, made us wish we could time-travel back to the 1950s and 1960s.
THE CROWN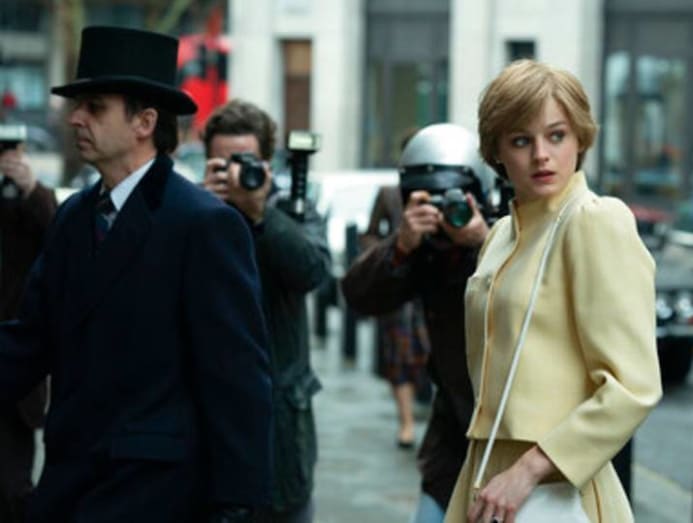 The latest season of The Crown drew in more viewers than ever before, even those who tuned in just to catch a glimpse of style icon Princess Diana (like this writer here). We're happy to report that the series nailed some of Princess Diana's most iconic outfits, including the glittering red dress she wore in Australia, the outfit she wore at the engagement announcement, and even her off-duty looks.