Phase 2: How to safely try on a watch or a diamond ring? Retailers respond
Plastic films or disposable gloves may be required, but you'll still be able to try on that watch, ring or necklace you've been eyeing, say Singapore retailers.
Advances in technology may have made online shopping a fuss-free affair, but watches and jewellery are one of the few things best bought in person. The size of the timepiece on your wrist, the feel of the watch strap, the brilliance of a diamond, these are little details that could make or break a purchase.
Now that it's Phase 2 and watch and jewellery retailers have reopened, we can once again hit the stores in search of that timepiece, gem-studded bracelet or diamond ring. Standard safety and hygiene measures, including temperature checks, SafeEntry check-in, and sanitising of common touchpoints will apply at all the retail boutiques that CNA Luxury reached out to. But when it comes to trying on items, the experience will be a little different.
YOU'LL BE REQUIRED TO SANITISE YOUR HANDS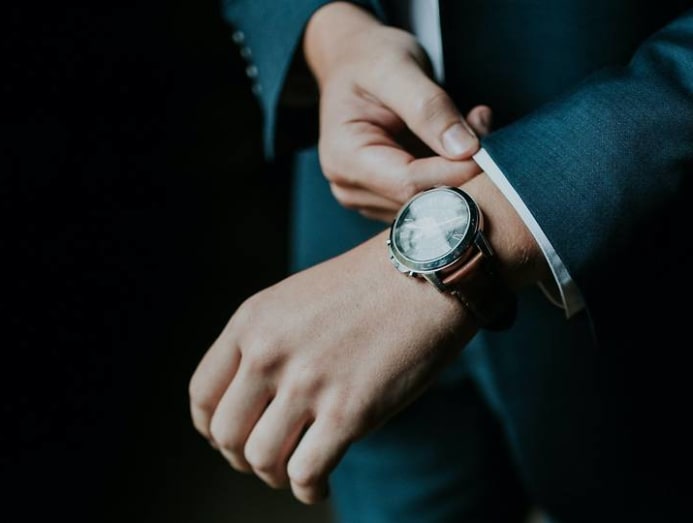 Before trying on a timepiece or jewellery item, you'll be required to sanitise your hands up to your forearms. "Clients are required to sanitise their hands before entry to the boutique, and up to their forearms, past the wrists, before trying on the watches," an IWC spokesperson said.
The same protocol will apply at jewellery retailers too. "Customers are allowed to try on jewellery. Upon entry to the boutique, hand sanitiser is offered to them," a spokesperson for Tiffany & Co shared.
In a safety and hygiene video published by The Hour Glass, a watch specialist is seen sanitising his hands before presenting a timepiece to a client to be tried on. "Watch specialists will always sanitise their hands before handling the watches and presenting them to clients," the video stated.
YOU MAY BE REQUIRED TO WEAR GLOVES
At other retailers, you may be asked to put on disposable gloves before trying on an item. "Hand sanitisers and disposable gloves will be provided before the customer tries on the timepiece," said Audemars Piguet. "The gloves will minimise direct contact with the timepieces."
This is especially important when trying on watches with leather straps, which cannot be washed or wiped down with alcohol, shared Piaget. In this case, "guests are recommended to wear gloves," Piaget said. "In case gloves are not worn, guests will be asked to wash their hands and wrists with soap and water, and alcohol sanitiser."
PLASTIC FILMS MAY BE USED TO REDUCE CONTACT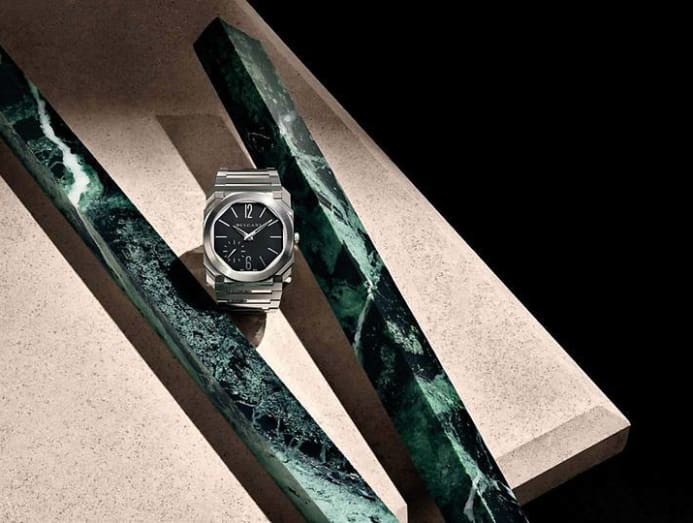 As an added protection measure, items may be wrapped with a plastic sheet to reduce direct contact with the skin. "All our watches are wrapped with a thin clear plastic, which will not be removed," Audemars Piguet shared.
At Bvlgari boutiques, although clients are required to sanitise their hands and wrists with disinfectant gel before trying on an item, "For added protection measure, a soft plastic film sheet is laid on the client's wrist before try-ons," a spokesperson said.
ITEMS WILL UNDERGO THOROUGH CLEANING
Before and after try-ons, items will also undergo thorough cleaning, retailers shared. "The jewellery and watches are thoroughly sanitised with pure alcohol after each try-on," Bvlgari said. However, while the maison noted that metal and diamonds can be safely cleaned with pure alcohol, prolonged alcohol contact with pearls, mother-of-pearl, coral, monete coins, ceramic and porous gems will be avoided.
Similarly, Piaget shared that items will undergo professional cleaning methods after being in contact, which includes alcohol-free wipes, steam and ultrasonic. However, the maison acknowledged that cleaning of precious metals and precious stones, which can be ruined by alcohol, are a little trickier.
"Should the boutique not be able to clean the item professionally and it has come into contact with skin, it will go under quarantine for 72 hours," Piaget said.