Ugly Fashion is on its way out. All hail the return to elegance, hurrah!
We may not be completely rid of giant jackets yet, but at least platform Crocs are safely a thing of the past…wait, what's this 032 x Birkenstock horror? Never mind, all hail the return of elegant silhouettes, hurrah.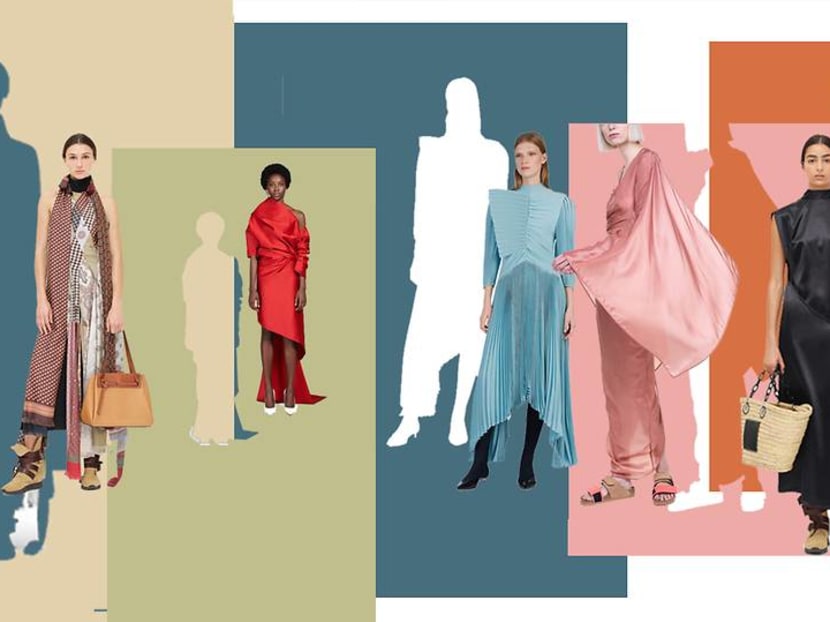 The height of Ugly Fashion fell upon an unsuspecting world a few years ago (2015 or 2016, depending on who you wish to blame) like a half-drunk bag of kopi tossed off a high-rise building, spattering the catwalks and sidewalks with eww. Who can unsee those pink Balenciaga x Crocs? How to scrub Rick Owens' mouldy Spongebobs out of our delicate minds?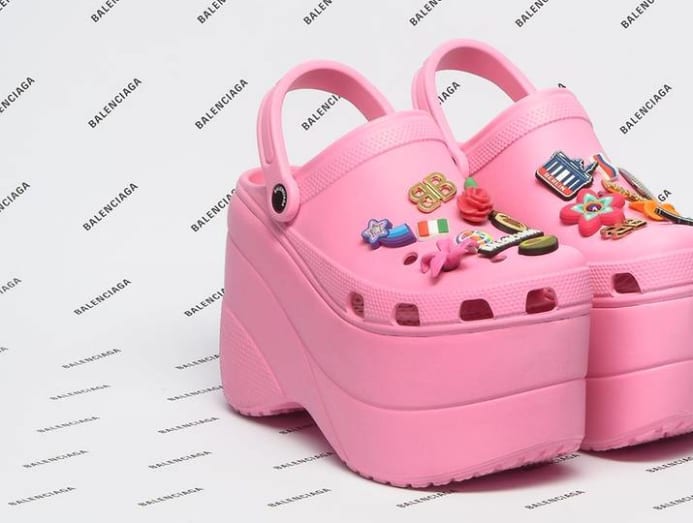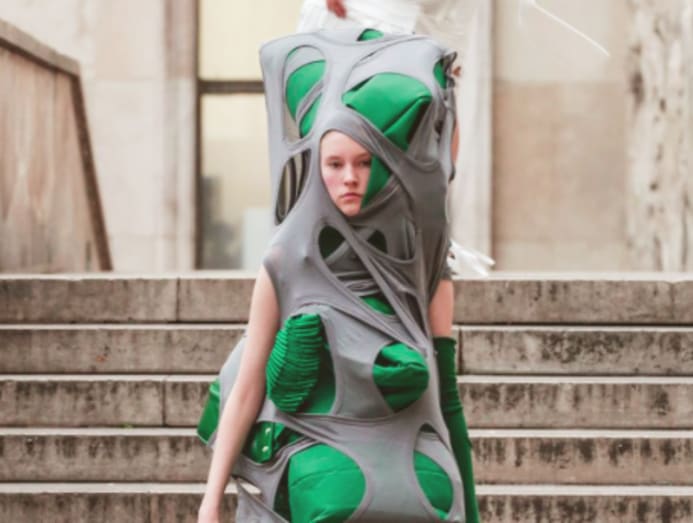 Some argue that certain Ugly Fashions were wearable, such as giant coats and oversized shirts. Some were padded, some had shoulders like the boat atop Marina Bay Sands, and most ended at the knees. You looked like a hobo, but, apparently, that was fashionable.
"Thank God Ugly Fashion is over!" breathed fashion producer and writer Daniel Boey. "When I look at these things, I just wonder whether Demna [Gvasalia] is just sitting there having the last laugh. But, Ugly fashion will continue to sell as long as there's some sucker to lap it up!"
Make no mistake, at Balenciaga and Raf Simons, just to name two Ugly Fashion pundits, there are still deeply questionable offerings this season. Gvasalia's voluminous workmen jackets and tartan tent shirts will still fetch four figure-sums each at Balenciaga. Simons went to Kmart and recycled plastic beer rings into "shirts" and "bags" and you will drop at least couple of hundred for each one.
But Fashion, being the mercurial spirit that it is, has begun to fight back against itself with beautiful designs – beautiful-beautiful, not ugly-beautiful. Clare Waight Keller's collections at Givenchy are a breath of fresh air – of course, the woman created the custom Givenchy wedding dress for the Duchess of Sussex, aka Megan Markle, aka Mrs Prince Harry.
Already having stamped her mark on the house of Givenchy last year with a sharply modern take on classic British tailoring, Keller's Spring 2019 is the antithesis of ugly fashion: floaty long dresses boasting exquisite handwork and a genteel inspiration drawn from Japanese motifs and perfect pleats.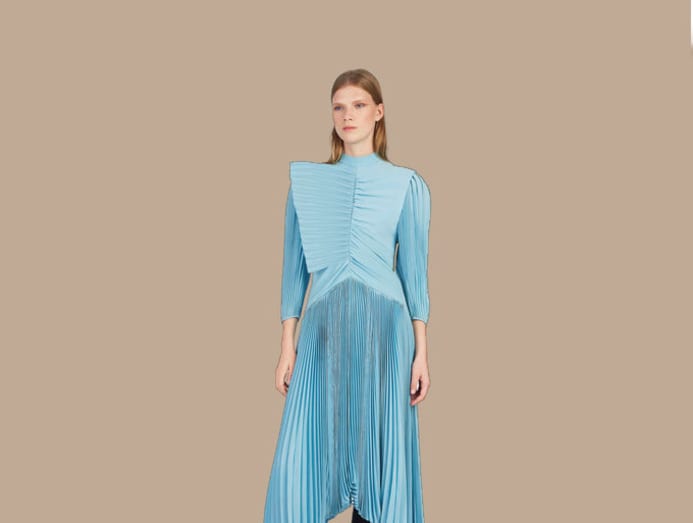 Paco Rabanne won much praise this season – the gorgeous Julien Dossena is that rare designer who uses materials and prints that seem most iffy to conjure the most magical apparel outside of Cinderella's fairy godmother. His Spring 2019 collection comprises sarongs, slip dresses, gypsy wraps, matched with futuristic bodysuits bearing tribal prints, and, true to the spirit of Paco Rabanne, a perfectly draped mesh dress. Now that's true elegance.
The long dress was a staple at many labels, a nod to elegance and ladylike looks. Dries Van Noten, one of the original Antwerp Six when Demna was a preschooler, shows how it's done with lovely sarong-style skirts and breezy scarf-style one-shouldered dresses that women can feel sexy in. Jonathan Anderson over at Loewe is a kindred spirit, dreaming up folkloric patchwork scarf dresses and sensual satin dresses with contrast colour panels.
Perhaps the greatest testament to the shift in tide from ugly fashion to elegance are the Spring collections from the Ugly Squad itself. At Balenciaga, Gvasalia's stunning red silk dress crafted from a single piece of fabric bore testament to his immense talent.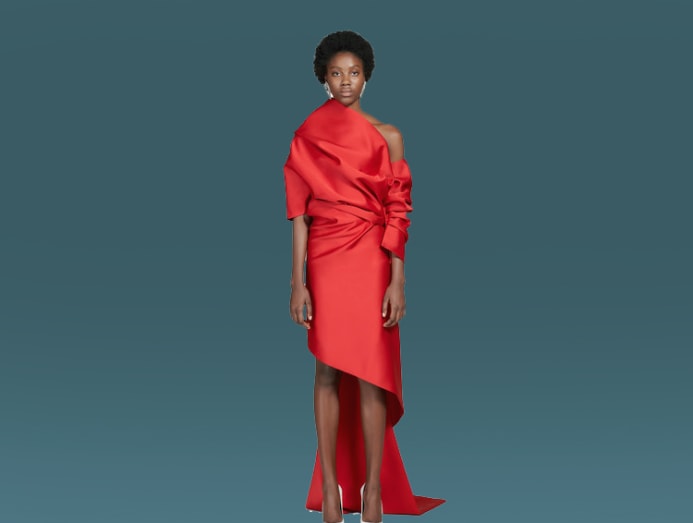 Rick Owens, too, did an about-turn from last season with divine kimono jackets and wide legged pants in pastel satin. And given the recent Fall Winter 2019 collections that showed earlier this month, it looks like even the most hardcore normcore brands are jumping on the bandwagon of glamour: Virgil Abloh Instagrammed Karlie Kloss in a splendid shiny yellow gown at Off-White's show.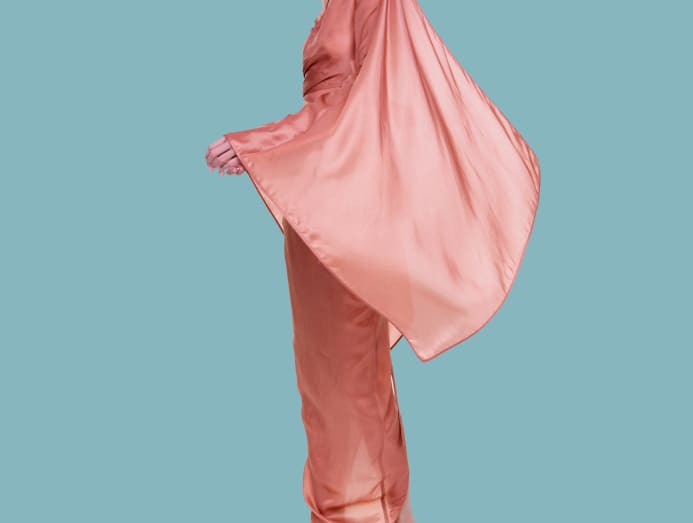 Perhaps the most savvy of them all is Alessandro Michele at Gucci, who doesn't actually make Ugly Fashion – he just presents it that way. Gucci's individual pieces are beautiful and sellable – just don't wear that feathered blue long dress with that pink fur coat and socks.

"Gucci is so successful because you can walk in and buy something," said Boey. "Michele has made it accessible – he's made ugly beautiful but it's all styling."
If only we could make that excuse for those dad trainers. Shudder.