Quiet luxury: No flash, no logo. Just understated style
In this quiet luxury era, it is all about that "if you know, you know" vibe.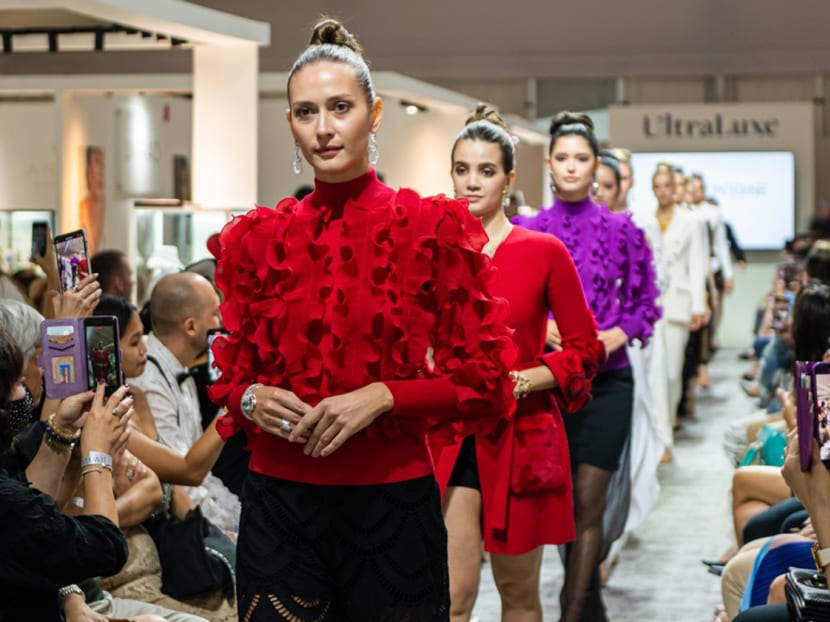 Besides giving us the gripping drama and family squabbles that come with being so rich that money is just a game, the HBO series Succession has also ushered in the "quiet luxury" era.
In this fickle world of fashion, you know the drill ‒ it is time to say goodbye to brash streetwear and bold logos emblazoned across every square inch of your body. Instead, embrace the neutral tones and luxe details of stealth wealth brands like Loro Piana, The Row and Brunello Cucinelli ‒ as seen on the members of the Roy family in Succession as well as real life celebs such as Gwyneth Paltrow or Mary-Kate and Ashley Olsen.
In fact, it appears that an increasing number of luxury shoppers in the region are buying enthusiastically into this trend as well.
Southeast Asian consumer research firm Milieu Insight has released its most recent study on luxury goods consumption in the region. While tech gadgets such as computers and mobile phones was the top luxury category for purchases across Southeast Asia, fashion-related buys, including luxury bags and wallets, apparel as well as jewellery were next on the list, particularly in Singapore.
Additionally, the top reasons why respondents buy luxury goods are for their superior product quality, product longevity and the design or craftsmanship value of the items.
That savvy shoppers are so attuned to these luxury trends comes as no surprise to Angela Loh, the founder and chief executive officer of UltraLuxe, an annual Singapore-based festival for niche jewellery, fashion and timepiece brands.
"Luxury is not about having the most expensive or lavish item, it is about having the discernment to understand a product. When you consider the shopping evolution of the super rich, they have bought so many things that when they want to impress, it is not about becoming more complicated and ostentatious. At some point this reaches saturation," she observed.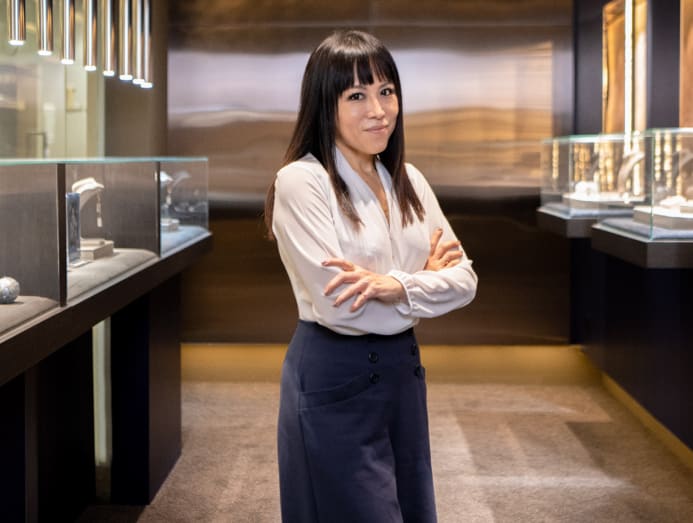 Instead, many discerning shoppers prefer to fall back on the adage that less is more. "It is harder to craft one aerodynamic and minimalist piece than many intricate parts because you could hide mistakes in the details. Precision takes time," she said.
She has noticed that the clientele at UltraLuxe tends to focus on independent or niche brands that may not necessarily be easily recognised at a glance but offer top notch craftsmanship and often have a compelling brand story and meaning behind what they do.
"Niche luxury is a sector that is gaining importance. This is luxury in the sense that it is not easily accessible ‒ it could be limited editions from international brands or independent brands from their own countries that are exclusive and hard to access," she said.
Up-and-coming labels to watch out for include contemporary jewellery label Amedeo, which designs cameo jewellery with modernised motifs or Fope, which creates "stretchable" fine gold mesh jewellery.
Without naming names, there is apparently at least one socialite in Indonesia who wears a stack of Fope's Flex'it bracelets at any given time, Loh revealed.
"This mesh technology is achieved only with very high quality control, and such innovation and quality control comes at a price. It is differentiated by its precision and for those who have purchased so many things, what they want is something that is not ordinary," she said.
Increasingly, the most discerning consumers are also seeking a certain "meaning and purpose" behind their purchases, often by being "patrons" of up-and-coming fashion designers.
"It is not just the look-good factor but also the feel-good factor behind the brand and the design. Not only do they wish to find a unique piece but the customer also wishes to understand the history, how it is made and who is making it ‒ it gives meaning to an item," said Loh.
Drawing a parallel to the Netflix series Halston, which traces American fashion designer Halston's rise to fame, Loh pointed out that his posse of influential friends, including Liza Minnelli and Bianca Jagger were instrumental in supporting his work in his earlier years.
"It goes beyond personal style to personal vision and it allows them to support a new talent and feel good to be a part of that movement," she said.
So, it does not necessarily mean that quiet luxury is only about sticking to a wardrobe of (sometimes boring) neutrals. For example, at last year's UltraLuxe event, the team worked with young Singapore brand Triologie, which is known for its prints to expand beyond its ready-to-wear and casual apparel. The red carpet-ready pieces that Triologie designed have since been spotted on women at society events and gala dinners ‒ a sign that luxury consumers here are evolving in terms of what they seek when they shop.
Loh received a Spirit of Enterprise Award in 2022 for the UltraLuxe festival, which showcased over 80 brands to 8,000 attendees and achieved US$6 million (S$8.11 million) in sales last year. It is slated to return to the TENT@Ngee Ann City Civic from Oct 13 to Oct 22, with top international shoppers expected to hail from Indonesia, Vietnam and China.
There are plans to introduce more fashion-related brands, like a bag label that melds both jewellery and bags in one. More details will be unveiled in due course, but in the meantime, here is one more interesting insight to mull upon before you embark on your next shopping expedition.
The Milieu Insight survey also found that just about nobody buys a luxury product due to the influence of brand ambassadors or influencers. Only seven per cent of Singaporean respondents said that ambassadors or influencers could inspire them to consider purchasing luxury goods.
After all, one thing is for sure ‒ scions brought up with old money do not need someone else to tell them where to splash good cash. They already know what works best for them.