Ulysse Nardin unveils its first enamelled Freak watch
The most accessible model from Ulysse Nardin's Freak collection gets the metiers d'art treatment in celebration of a longstanding partnership.
In partnership with The Hour Glass
Ulysse Nardin has just released the Freak X Enamel Blue, but if you think it's just another eye-catching watch with a fancy metiers d'art dial, think again. Anyone with a passing knowledge of the brand's most unconventional collection will know that Freak watches don't have a dial, which means that beautiful blue enamel face is actually an hour disc, marking the first time the ancient craft has been applied to a Freak. Released to celebrate the 15th anniversary of PMT The Hour Glass in Thailand, an exclusive partner of Ulysse Nardin, the 43mm titanium watch taps on the expertise of dial specialist Donze Cadrans (which the brand acquired in 2011) to create the vibrant hour disc. The disc is first treated to the guilloche technique before layers of water-based enamel is applied and fired at temperatures reaching 800 degrees Celsius. This process is repeated three to four times with at least five oven cycles before the final layer of translucent enamel — known as the fondant — is applied, giving the watch its vivid and eternal blue hue.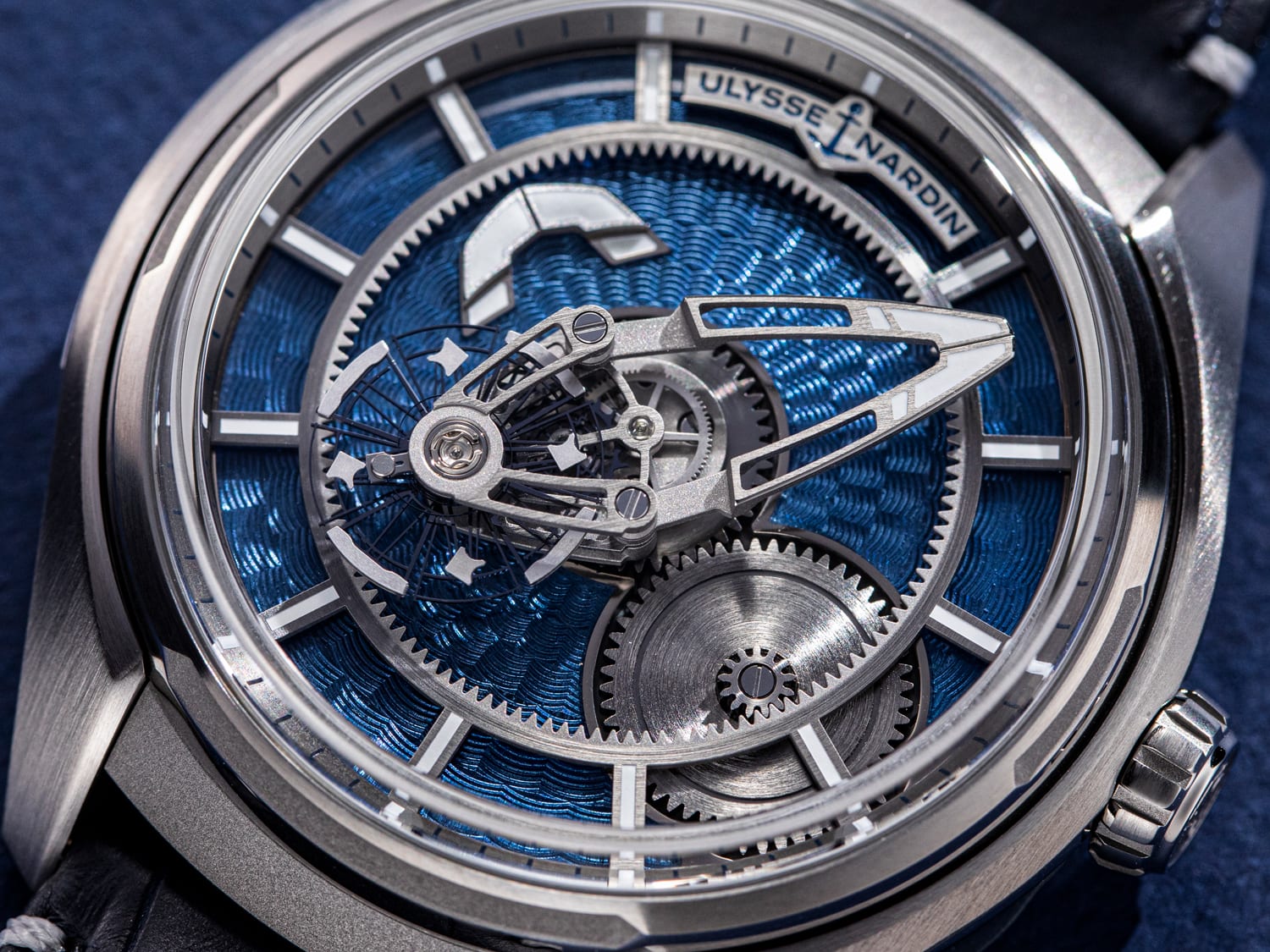 Despite looking spectacularly complex for a watch that displays only the hours and minutes, the Freak X is actually the most "basic" of the Freak family. The original Freak was first revealed in 2001, shocking the horological world with its lack of dial, hands, and crown. By mounting the gear train on top of the mainspring, the entire baguette-shaped movement could double as the minute hand, while an additional rotating plate driven by the barrel underneath indicated the hours. Time was adjusted by rotating the bezel, and the movement was wound by rotating the caseback. It was also the first watch ever to use silicon components. As with any icon, the Freak underwent numerous evolutions over the years, such as the addition of horological goodies like a tourbillon, date, and automatic winding, to name but a few. The Freak's outrageous design made it the perfect laboratory for Ulysse Nardin's wildest dreams.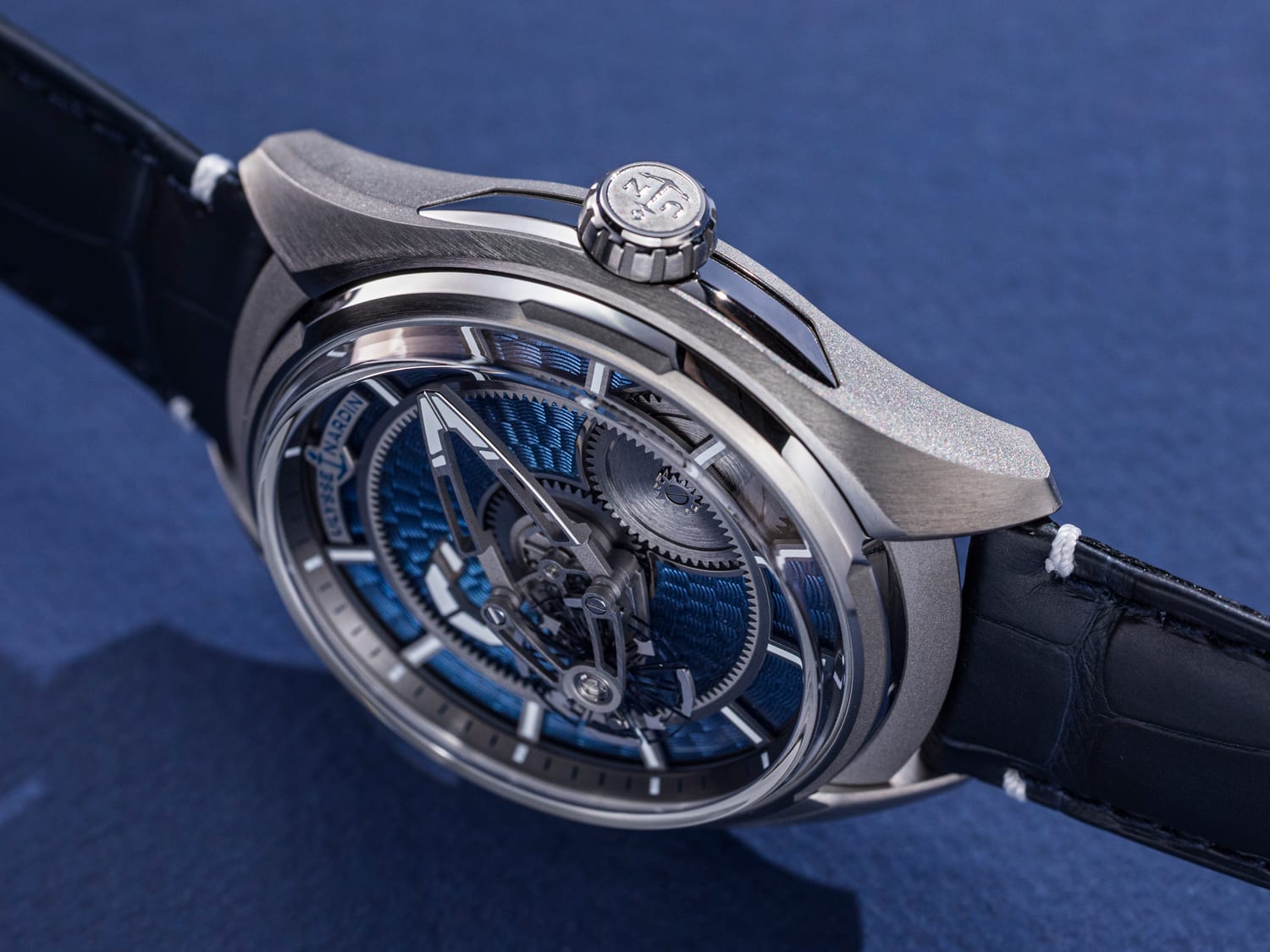 But in 2019, the brand decided to make that dream attainable for a larger audience. It released the Freak X, which introduced a crown for conventional winding. Though technically simpler, the Freak X still retained the Freak DNA thanks to an orbiting oscillator and plenty of silicon parts. The dial is cleaner (as far as Freak watches go, anyway) and the price is more accessible, making the Freak X a viable daily accessory for the less-classically-inclined.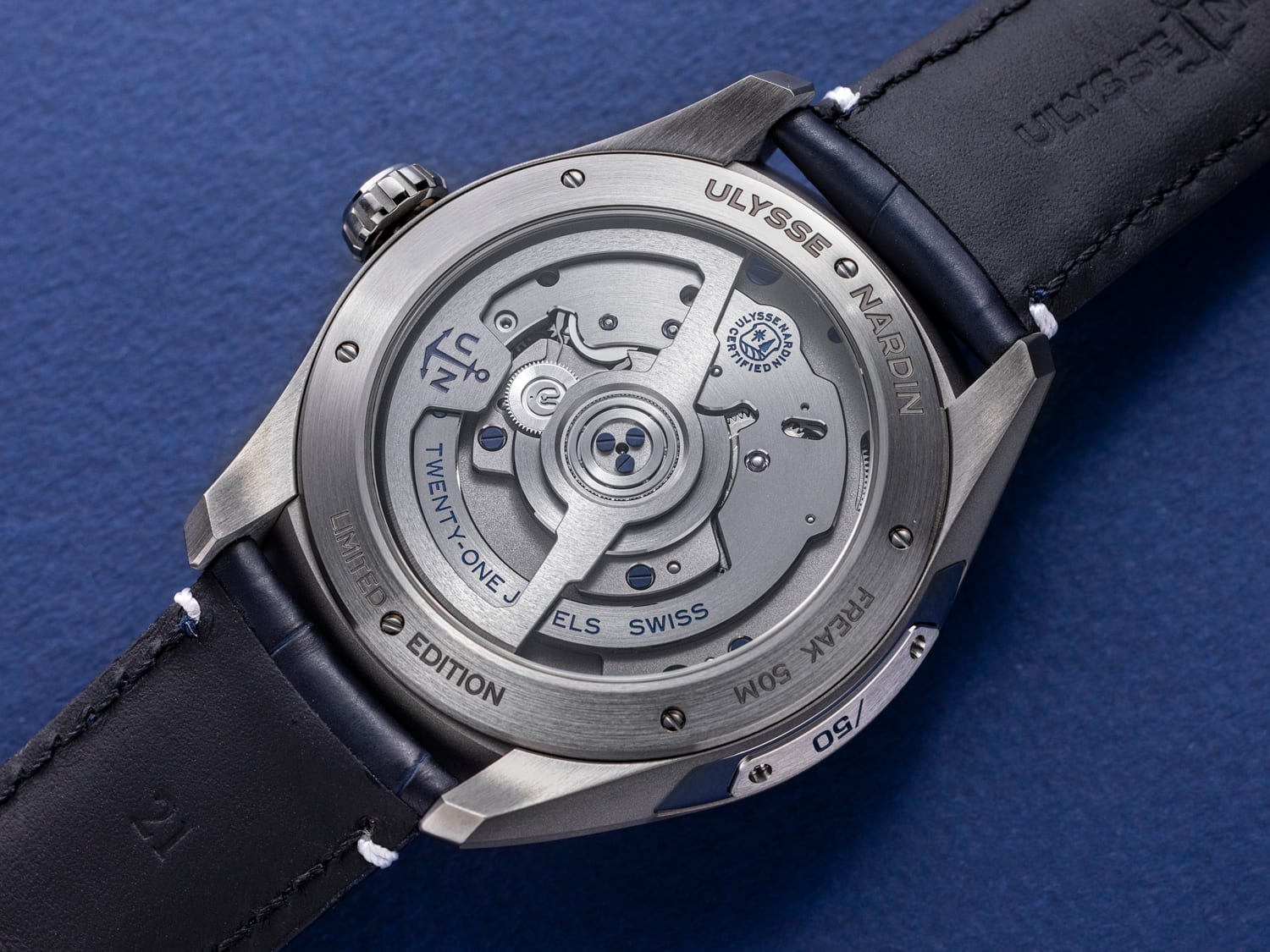 The Freak X Enamel Blue is paired with a matching blue alligator strap and titanium deployant buckle, and is a limited edition of 50 pieces that will be available through PMT The Hour Glass and its network in the region.