From sea to wrist: This watch strap is made entirely from recycled fishing nets
Ulysse Nardin has launched its first watch strap made from 100 per cent recycled fishing nets, compatible with its Diver, Marine and Freak timepieces.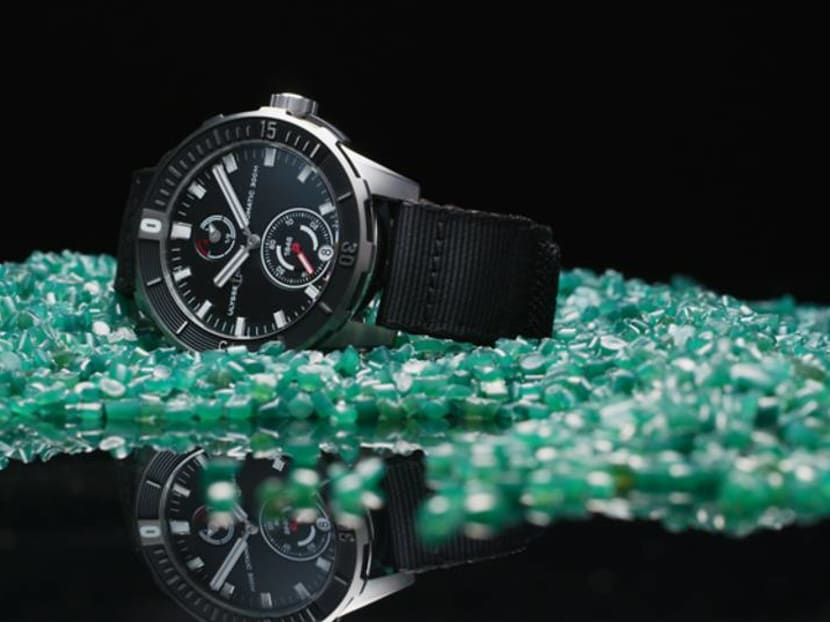 According to the United Nations Environment Programme (UNEP), a staggering eight million tonnes of plastic gets discharged into the sea every year – something that Ben Lecomte, French swimmer and adventurer, and newest Ulysse Nardin ambassador, cannot help but feel distressed about. 
"I've seen the impact that plastic has on the marine environment which affects the smallest to the largest organisms," he said.
Having embarked on several ocean adventures over the years, Lecomte has witnessed first-hand the damage that plastic has on the sea. In 2019, Lecomte set off on an extraordinary swim into the Pacific plastic vortex, an area of swirling ocean currents where human trash accumulates. This expanse of waste, 1.6 million square kilometres in area – or three times the size of France – was discovered in 1997 by yachtsman Charles Moore.
"Small crabs adrift on the waste sought refuge by climbing onto me, leaving behind pieces of floating plastic which had carried them far, far away from the coasts," Lecomte recalled. 
When swimming in the heart of the vortex, Lecomte came across an average of three pieces of plastic per minute, including everyday objects such as bottle tops and fishing tackles. "The nets were mostly tangled in a ball, held together with ropes that have been clearly tossed overboard."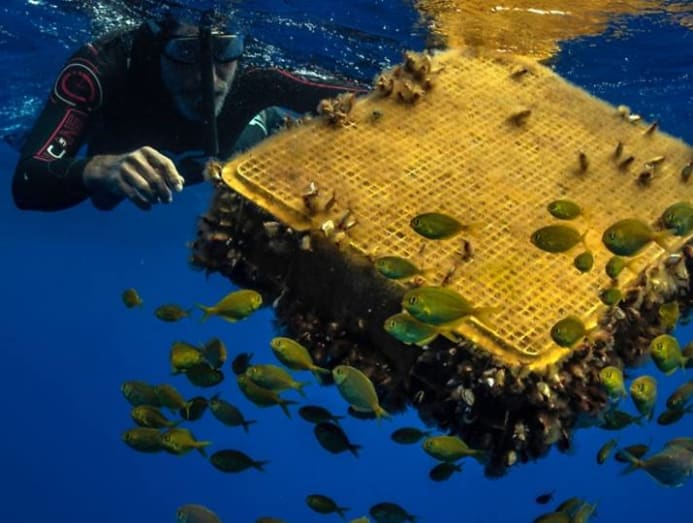 During the Vortex Swim mission, Lecomte swam over 300 nautical miles to sound the alarm on the more than 300 million tonnes of plastic produced every year. He believes that plastic pollution needs to be reduced at its source.
To bring awareness to Lecomte's message on ocean pollution, Ulysse Nardin has launched its very first watch strap made from recycled fishing nets. The new R-Strap is made from innovative polyamide yarn, fully recycled from fishing nets. It's also the watchmaker's first 100 per cent waterproof fabric made in-house.
Ulysse Nardin has long had a connection to the seas. The watchmaker was first established in 1846, specialising in the production of marine chronometers – the most advanced and accurate timekeepers that could be used on board ships. The watchmaker's contemporary collections, such as the Marine and Diver collections, are inspired by this maritime history.
In April this year, Ulysse Nardin set up its sustainable innovation lab to find and test materials for watches and jewellery that could reduce environmental impact. The lab is based on the Kering watchmaking campus in La Chaux-de-Fonds, Switzerland. Kering is Ulysse Nardin's parent company. 
The lab aims to find new materials not only for Ulysse Nardin watches, but also fellow Kering watch labels such as Girard-Perregaux, and jewellery brands Boucheron, Qeelin, Pomellato and Dodo.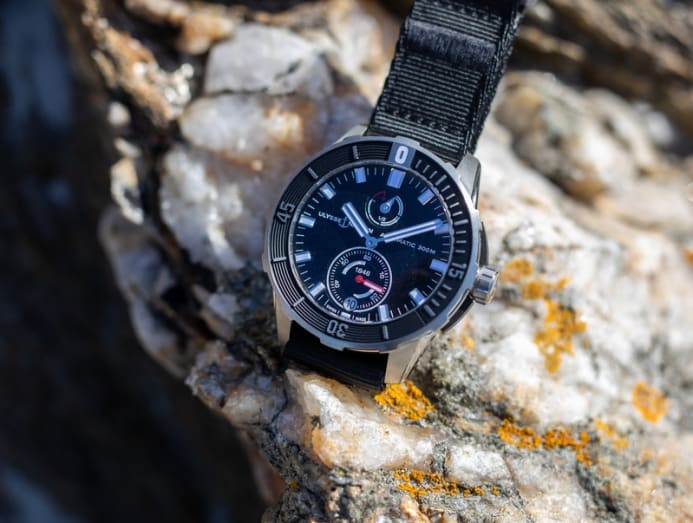 The new R-Strap is compatible with the Diver 44 mm, Diver 42 mm, Diver Chronograph, Marine Torpilleur and Freak X watches. Sturdy, it is interwoven to prevent fraying and can withstand abrasion.
The dying technique gives the strap a uniform black colour. This technique also does not require the use of water for production, an added benefit for the environment.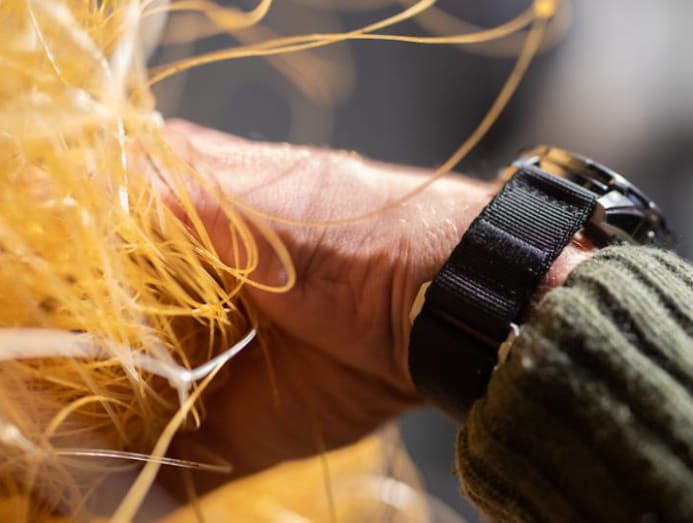 "Reusing sea nets for jewelled watches is a unique and fantastic combination. Ulysse Nardin is very close to the marine environment and I'm interested in seeing how the watches people have used for years can evolve," Lecomte enthused.
"The plastic is not being created for the watch as it has already been used. In the sea, it's a pollutant. On my wrist, it becomes powerful," he said.
"The plastic is not being created for the watch as it has already been used. In the sea, it's a pollutant. On my wrist, it becomes powerful." – Ben Lecomte