Unconventional investment ideas for the fiscally adventurous
For those with the appetite (and spare cash) for alternative investments, here are some ways to grow your portfolio.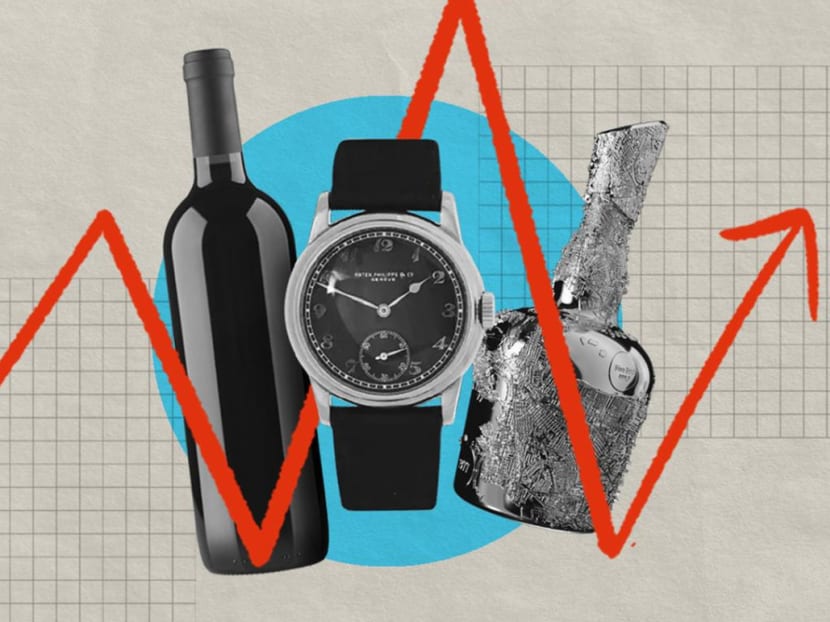 When it comes to alternative investments, let's address the elephant in the room first. This is often not for the faint of heart. It requires a dash of daring, sufficient amounts of industry knowledge, lots of passion ‒ and of course, a certain amount of financial flair.
For those who wish to venture beyond traditional investment avenues, there are an increasing number of ways to diversify an investment portfolio. From owning a fraction of some of the world's rarest watches to a solid 24-carat gold bottle of rum, here are three options that may potentially offer good returns. Or at least offer the proud owner bragging rights.
AN ARTISTIC RUM BOTTLE
If you like your art as much as you like tipple, here is one for your consideration. As we know, rare or discontinued single malts often come to mind among serious spirit investors. But with collectible whiskies becoming increasingly difficult to get hold of, some savvy spirit collectors are beginning to bet on rum as well.
Enter innovative ultra-premium Colombian rum distiller Dictador, which is combining the appeal of its ultra-premium aged rums with art and street culture. Its latest initiative is the Dictador M-City Golden Cities collection in collaboration with Polish street artist Mariusz Waras, better known as M-City. In conjunction with the artist's latest series of artwork depicting intricate abstracts of dynamic cityscapes, Dictador is offering a select few connoisseurs with deep pockets the opportunity to own a bespoke 24-carat gold bottle of bespoke blended rum.
M-City will design each bottle with a 24-carat gold depiction of a city map that is of personal significance to the client, hence ensuring that the bottle will be a work of art in itself. Additionally, the client will be invited to visit Dictador's distillery in the picturesque and historic port city of Cartagena, Colombia and collaborate with its master distillers to create a one-of-a-kind blend of aged rum.
The price for this rarefied experience ‒ US$1.5 million (S$2 million). The brand says a few bottles have already been sold and the series will close once the target of US$1 billion dollars has been achieved.
A FRACTION OF A RARE, INVESTMENT GRADE WATCH
You read that right. In a move to democratise watch ownership as an asset class, FutureGrail, an investment advisory firm for timepieces is introducing the concept of fractionalised auctions of investment-grade fine timepieces.
Already popular in the art world, this approach means that individuals can bid on owning a fraction of a watch instead of purchasing it in its entirety. It is meant to make watch investing a more accessible and flexible option for an individual.
One of the reasons why this approach is revolutionary, Ali Nael, founder and chief executive officer of FutureGrail explained, is because it is typically rare for a highly sought after investment grade watch to come to the market. "It may not be possible for a collector to put together the money quickly enough to buy an important piece and once it is sold, it could take decades before it could be put up for sale again," he said.
"We aim to bridge the gap between the billionaires and tycoons of the world and collectors by creating a more equal marketplace."
To ensure that the fractionalised ownership is secure and transparent, the auctions will be digitally recorded on a blockchain ledger and NFTs will be issued to offer proof of ownership as well as transparent tracking of provenance. This form of investment will also offer the owner more liquidity as the fractional ownership can be sold to other interested parties at any time. The first auction is slated to be announced this year.There is one catch though ‒ the watch's custodianship will be held by FutureGrail and the watch cannot be brought out of the facility. That said, owners of the fractionalised watch are more than welcome to hold their own watch appreciation soiree at the swanky FutureGrail premises, said Nael. "Our aim is that owners should enjoy their asset while it appreciates over time."
CASES OF THE WORLD'S MOST COVETABLE WINES
If you are one of those people who can resist popping open a bottle of vino as you wait it out for an appreciation in value, then investing in fine wine might just be for you.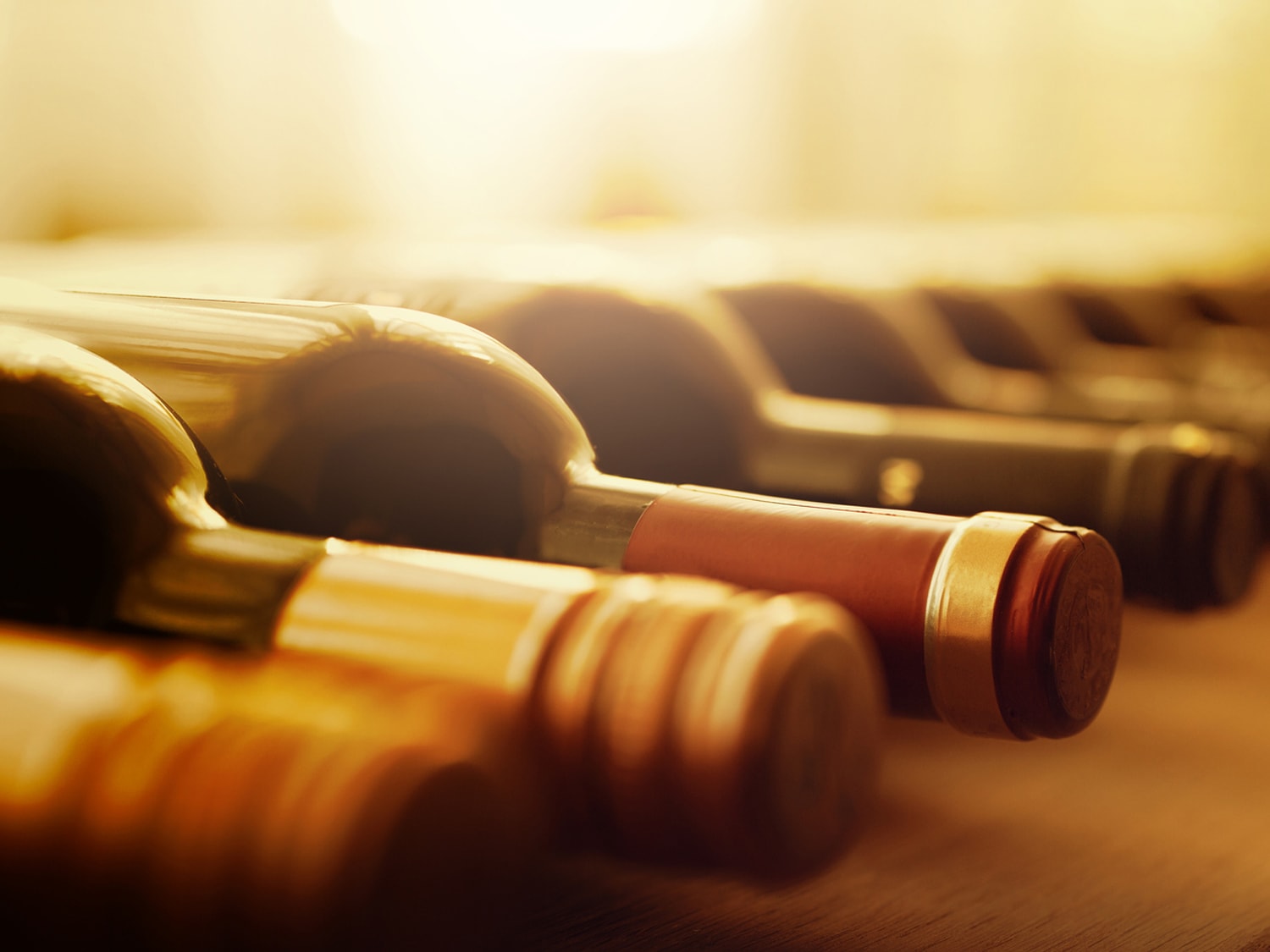 After all, according to the Liv-Ex investables index, which is one of the most commonly used measures of the fine wine market, this asset class has been one of the best performing assets over the last 30 years with a compound annual growth rate of 10 per cent. That said, do remember that the first rule of investing is that part performance is not indicative of future results.
So to hedge your bets, especially if you may not necessarily know the world of wine as well as the back of your hand, it could help to work with a wine trading platform. For instance, Cult Wine, which has a presence in Singapore, invests in actual physical bottles of some of the world's most covetable wines. This includes French Bordeaux, Burgundy and champagne, Italian Barolo, Barbaresco and Tuscan wines and more.
This differs from other wine investment firms who may do fractional or percentage ownerships. It means that investors will actually gain ownership of these wines, which are authenticated and stored in temperature and humidity-controlled warehouses in Europe. Investment plans start from S$20,000 and the team works with each investor to develop a personalised strategy of buying and selling wines. Other tasty perks could include invitations to wine tastings or visits to wine producers around the world.
The best part? Since you own actual bottles of tipple, you can, in fact, decide to drink your wine if you get tempted. Consider this a win-win situation.