From Singapore to Tokyo, here are 10 houses in Asia with unique architecture
CNA Luxury rounds up the most striking houses featured in Seasons 4 and 5 of our Remarkable Living series.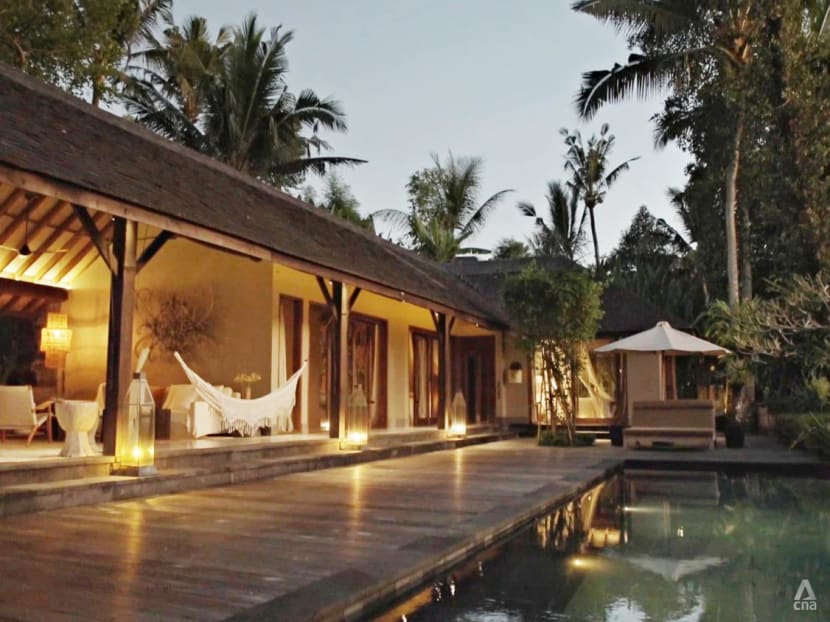 These are not your typical luxury homes. In Tokyo, Japan, a concrete house with a minimalist, sombre appearance hides within its walls a series of carefully manicured gardens. In Singapore, a bungalow is built like a stacking village, standing out from its triangular, multi-terrain grounds.
Over in Bali, Indonesia, a villa draws inspiration from traditional vernacular houses of Javanese people. And in Bangkok, Thailand, a multi-generational home is built to resemble a bunker.
Take a peek into these unique homes in Asia, featured in the latest seasons of CNA Luxury's Remarkable Living series.
SINGAPORE: AN OASIS IN THE TROPICS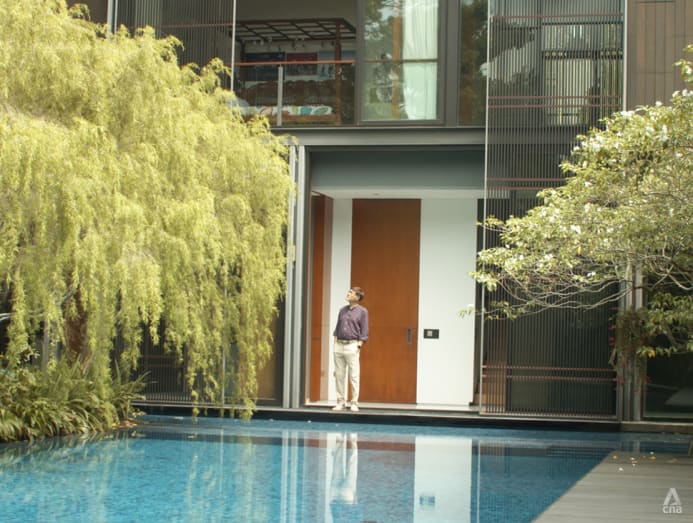 A semi-retired paediatrician lives in this 21,000 sq ft residence in Singapore, together with his wife and eldest daughter's family of five. Designed as a tropical retreat, the family home features three different gardens, including a Japanese garden made up of a combination of local and tropical plants associated with Japanese landscape design.
Read the story here
A BRUTALIST-INSPIRED HOUSE ONCE OWNED BY A PRESIDENT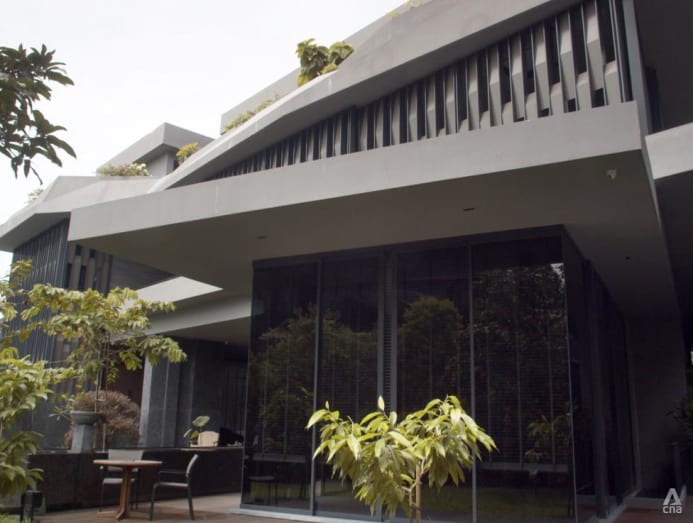 This house in Singapore stands out for its rough, unfinished surfaces. Located on a challenging, irregular terrain, architect Carl Lim designed the house as a stacking village. When Lim discovered that the plot once belonged to President Ong Teng Cheong, he was keen to preserve a slice of history. Thus, he salvaged some of the window grills from the old house and used them as the decorative panel at the main entrance of the new house.
Read the story here
BANGKOK: A SEEMINGLY IMPENETRABLE BUNKER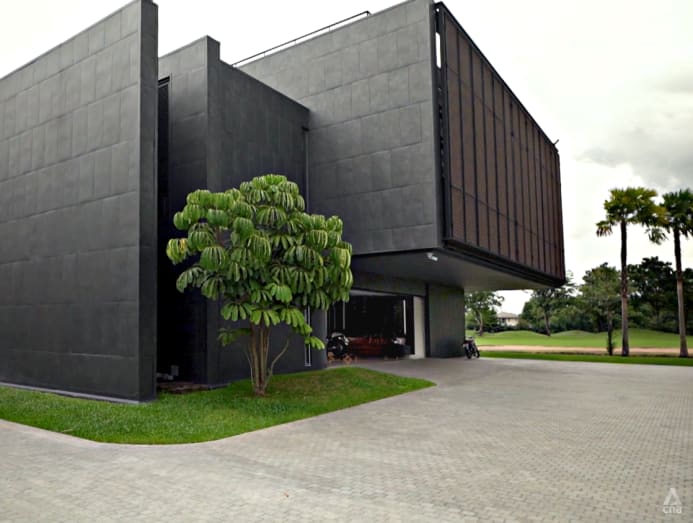 In Bangkok, an imposing structure resembling a secret bunker stands on an island in a golf course. To offer its homeowners privacy, this house is designed with a double-walled exterior with a steel facade. Yet, the interiors feel anything but enclosed. A centre courtyard designed with hidden structural columns brings light into the home, while floor-to-ceiling glass panels throughout the property offer expansive views of the surroundings.
Read the story here
THE CRAZY AND ECLECTIC BAAN BOTANICA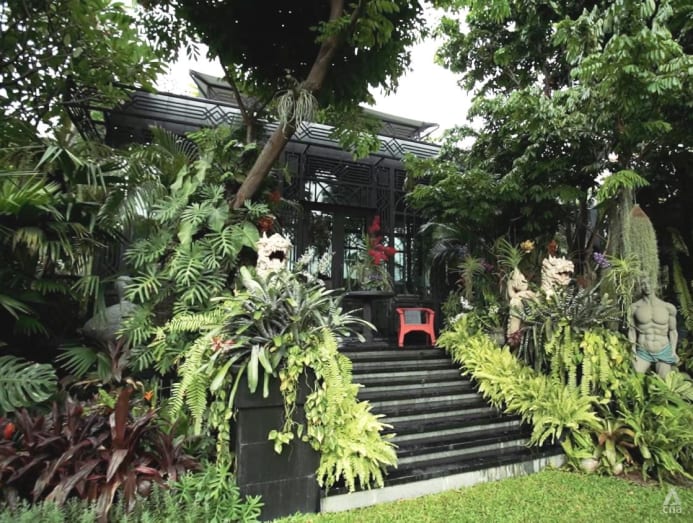 Also in Bangkok, luxury hotel designer Bill Bensley lives in a rather maximalist home together with his partner, designer and horticulturist Jirachai Rengthong. He describes the style and approach for Baan Botanica as "lebih gila, lebih baik", which translates to "the crazier, the better". The home is lavishly decorated with treasures the couple has collective through their travels, from precious antiques to rare furniture and unique pieces of art.
Read the story here
TOKYO: A STRIKING HOME WITH FIVE CONNECTING BLOCKS
With a grey, minimalistic facade with no windows, this concrete house in Tokyo appears sombre from the outside. But hidden inside is a series of small but carefully manicured gardens. The residence consists of five connecting blocks designed around a slightly sloping terrain, giving family members their own personal spaces.
Read the story here
A TRAPEZOIDAL HOME FOR A FAMILY OF ARTISTS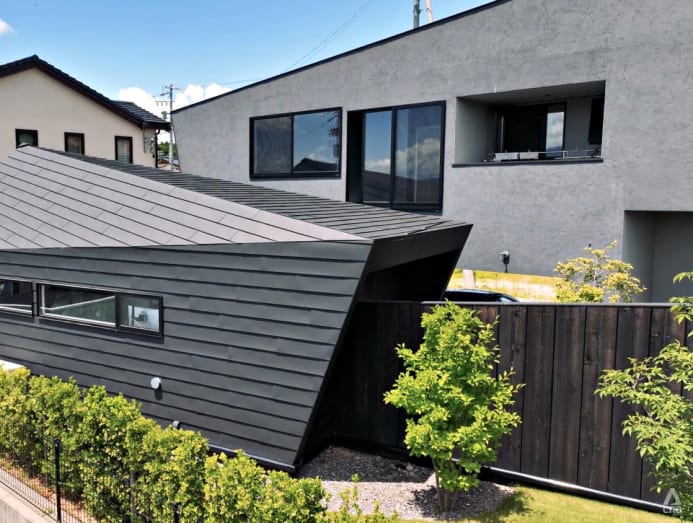 The exterior of this house in Nagano is curiously designed with an avant-garde trapezoidal shape. Inside, the two-building residence is built to nurture the family's various creative endeavours. There's a piano hall where a family member works and gives piano lessons, and a space where the mother practices calligraphy. Wood features prominently throughout the home, inspired by architect Hitoshi Saruta's childhood memories playing violin and growing up in Matsumoto.  
Read the story here
BALI: THE ECO-CONSCIOUS RUMAH HUJAN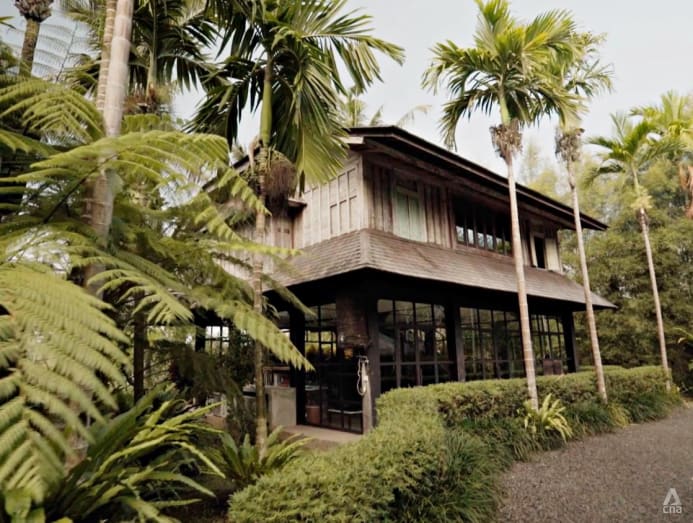 Just north of the main town of Ubud in Bali is the poetically named Rumah Hujan, which translates to House of Rain. Blending into the surrounding nature, this eco-conscious property was built with recycled and sustainable materials, including a decommissioned bridge from Borneo. The sprawling property stretches across 25,800 sq ft, with four unique standalone buildings.
Read the story here
THE MODERN BALINESE RUMAH FAJAR
Located on a slope along the valley of the Campuhan River in Bali sits Rumah Fajar, a four-bedroom villa built with lava stones from Mt Agung. The home was built in 2017, the same time that the volcano erupted. Thus, the house incorporated several materials related to Earth and fire, such as oven-fired red bricks and wood that have been blackened. The name Rumah Fajar, which translates to House of Dawn, pays tribute to the beautiful sunrise the owners witness every morning.
Read the story here
INDIA: A SPRAWLING 50,000 SQ FT FAMILY HOME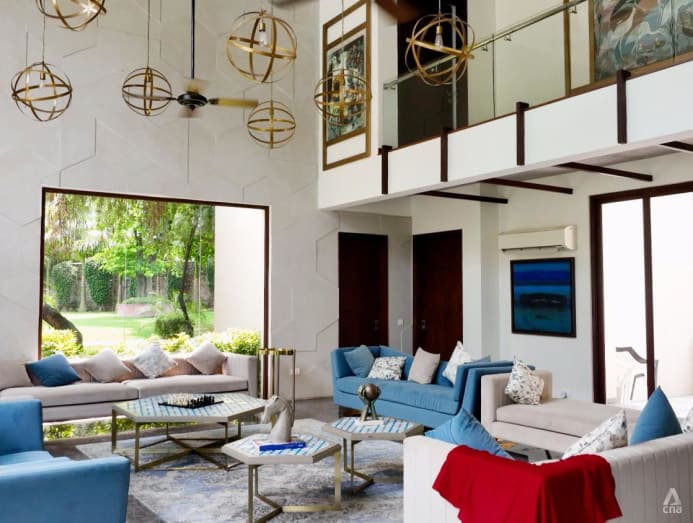 Kunal and Pallavi Prasad took several years to find their dream home. In 2016, they finally purchased a spacious 50,000 sq ft estate in Chhatarpur, Delhi, where they ended up building a six-bedroom bungalow. Located on the sprawling estate grounds are several facilities – from a gazebo for yoga practice, a movie theatre and outdoor bar, to a vegetable garden with more than 45 different types of produce.
Read the story here
THE HOME OF A TOP FASHION DESIGNER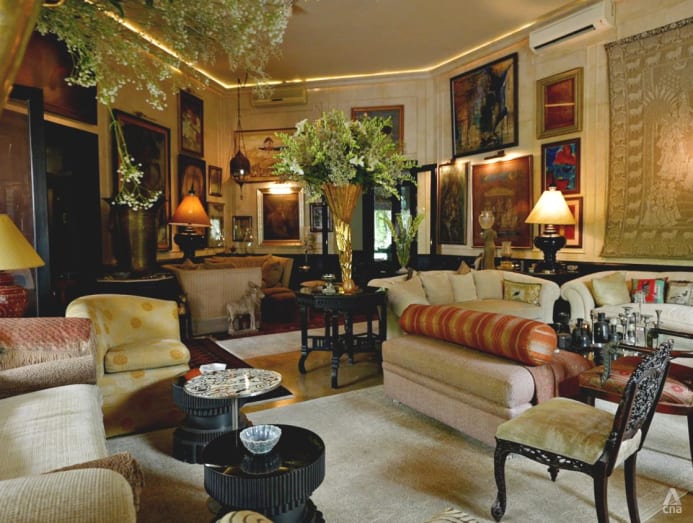 Couturier Tarun Tahiliani's home in South Delhi is a feast for the senses. The four-bedroom house sits on a sprawling 7,500 sq ft estate, built in the 1990s. To create a lush garden sanctuary, more than 7,500 trees, plants and flowers have been planted on the grounds. For the interiors, Tahiliani drew on the same elements that inspire his design direction, including India's rich heritage of artisanal craftsmanship, antiques, art and sumptuous textiles.
Read the story here
CNA Luxury's Remarkable Living series can be viewed on CNA Video On Demand here. You can also read more Remarkable Living stories here.