Urwerk to auction Star Wars-inspired UR-100 timepiece for COVID-19 relief
Proceeds from the charity auction, which begins on Friday (May 8), will go to organisations fighting the coronavirus pandemic.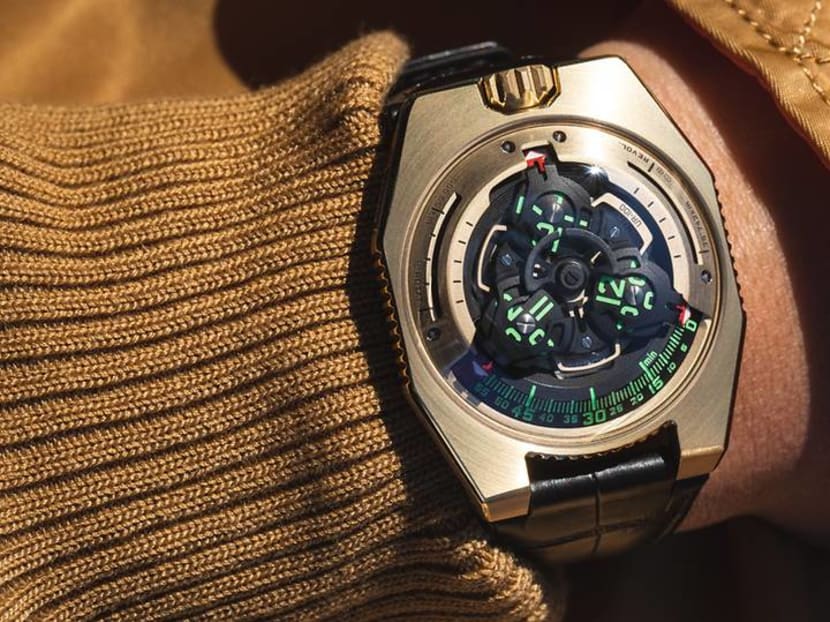 Avant-garde haute horology brand Urwerk first introduced the UR-100 series last September, a collection of timepieces inspired by intergalactic voyages. The collection first kicked off with the UR-100 SpaceTime, a slender wristwatch with octagonal case inspired by Han Solo's Millennium Falcon.  
On May 4, also known as Star Wars day, Urwerk unveiled the latest extension of the UR-100 line – a limited edition release of 25 new UR-100 watches, available for the first time in 18K yellow gold. Previous editions were released in steel and titanium.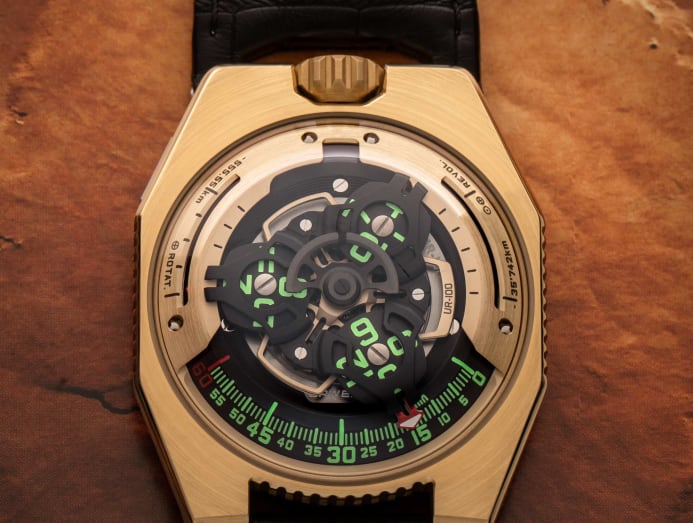 The UR-100 Gold Edition is a slim, satellite-geared watch with angular contours, shaped as an elongated octagon with three notched sides. Cut from a solid block of 2N yellow gold, the surface of this timepiece is satin-finished to resemble the pale shine of beloved Star Wars droid, C-3PO.
The watch is topped with a sapphire crystal dome that houses its unique astronomical complications. Rotating satellites are used to display the hours and minutes, with two astronomical complications sitting on each side of the dial.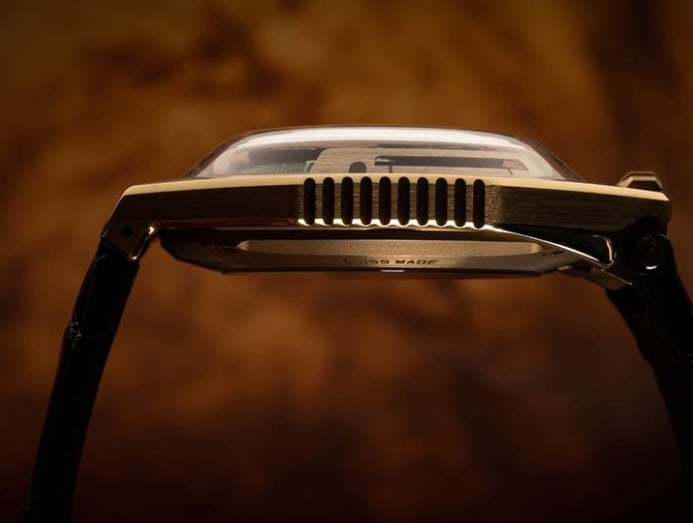 Located at 10 o'clock is an indication that displays the 555km distance the wearer would travel in rotation if they were standing on the equator. The second indication, located at 2 o'clock, calculates the distance the Earth has travelled during its orbit around the sun.
To aid the fight against COVID-19, Urwerk will auction the first production piece of the UR-100 Gold Edition, marked Fight-C19. The auction will go live on Urwerk's website at 10 pm (SGT) today (May 8) and will run over two days.
"The Urwerk team doesn't have doctors, nurses, cleaners, or even delivery personal. We are simply artisans realising our dreams making watches. So to participate in the fight against COVID-19, Urwerk will auction Fight C-19, the first UR-100 in gold, on the Urwerk website, and distribute all money raised to organisations fighting the COVID-19 pandemic," the Swiss watchmaker said in a press release.
The winning bidder, in partnership with Urwerk, will select which organisations will receive the funds.
For more information or to participate in the auction, click here