Take in the beauty of timepieces spanning the 20th century in two exhibitions
Viva la vintage! The Les Collectionneurs and Nicknames exhibitions feature rare pieces hunted down by Vacheron Constantin's own experts.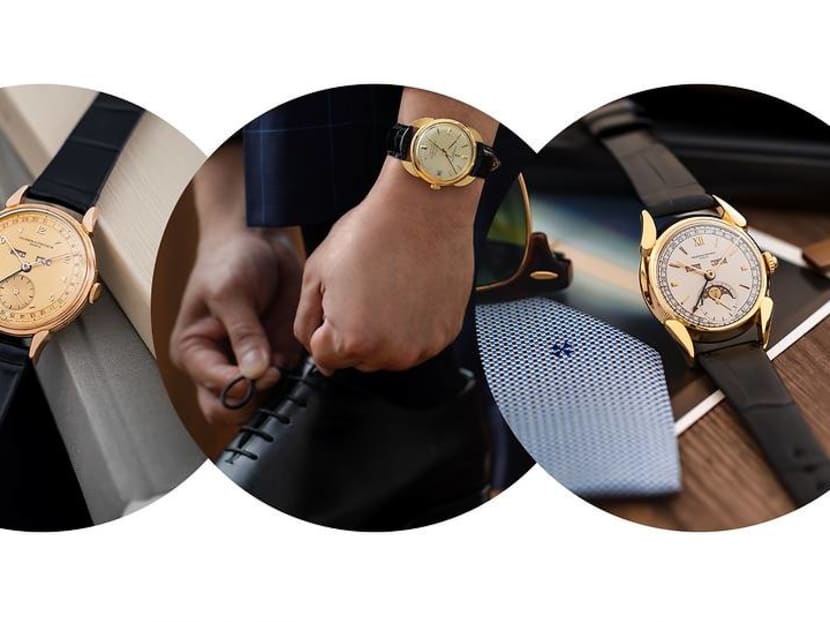 Here's a rare chance to take an insider peek behind-the-scenes of a 264-year-old watch manufacturer – the world's oldest – at two concurrent exhibitions held at both Vacheron Constantin boutiques in Singapore starting Sep 7.
It is also a precious opportunity for watch aficionados to procure a prized commodity from before the turn of the century; one that bears Vacheron Constantin's signature Maltese Cross, which has come to symbolise the technical mastery, exquisite craftsmanship and unrivalled heritage of one of the most revered watchmakers in the world celebrated for its uninterrupted production since its founding in 1755.
VINTAGE VACHERONS
Hunted down from around the world by the brand's own experts, the selection of vintage Vacherons showcased in the Les Collectionneurs exhibition span the entire 20th century, with the pieces lovingly restored by the heritage department specialists.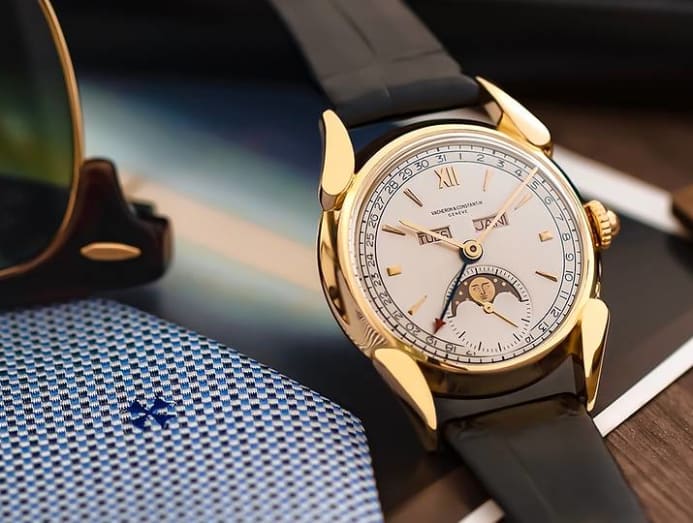 The models, which include a gold chronograph pocket watch from 1929 and a gold complete calendar moon phase wristwatch from 1949, are presented with a certificate of authenticity plus a two-year guarantee.
"The collection perpetuates this precious link between past and present, enabling our clientele of connoisseurs and collectors to acquire restored vintage pieces directly through the Maison, which is a real guarantee," said Christian Selmoni, Style & Heritage Director of Vacheron Constantin.
This assures collectors of the authenticity of each piece – a concern that often plagues the process of acquiring vintage timepieces in secondary markets.
To procure these prized pieces for the exclusive Les Collectionneurs collection, Vacheron Constantin's experts scour auction rooms around the world and call upon a select circle of private individuals and other channels, seeking mainly pocket watches from 1910 to 1930 as well as pre-1970 wristwatches – with a distinct preference for the period from 1940 to 1960.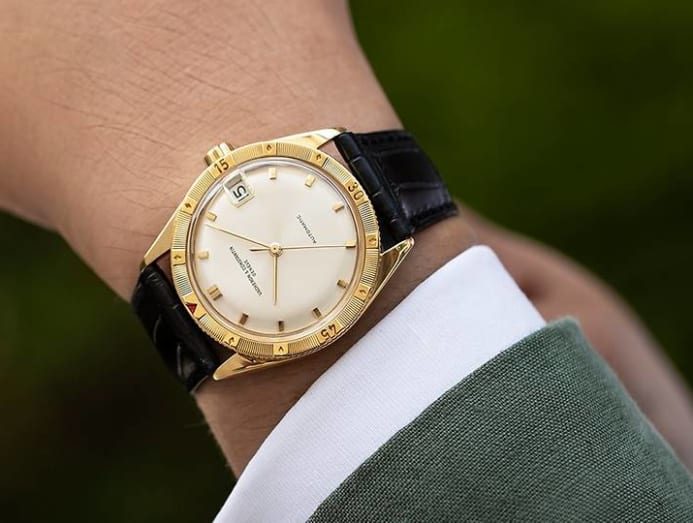 Casting an expert eye on each watch that comes into review, they then select the watches to be sent for dual appraisal. First, a historical evaluation is undertaken in order to authenticate the piece by cross-referencing the Geneva-based manufacture's in-house archives, which have been listing cases and movements by serial number for a century and a half.
Next, a technical assessment determines which interventions may be necessary, from simply cleaning the watch to a full restoration – to preserve these timepieces in a state as close as possible to that of their origins.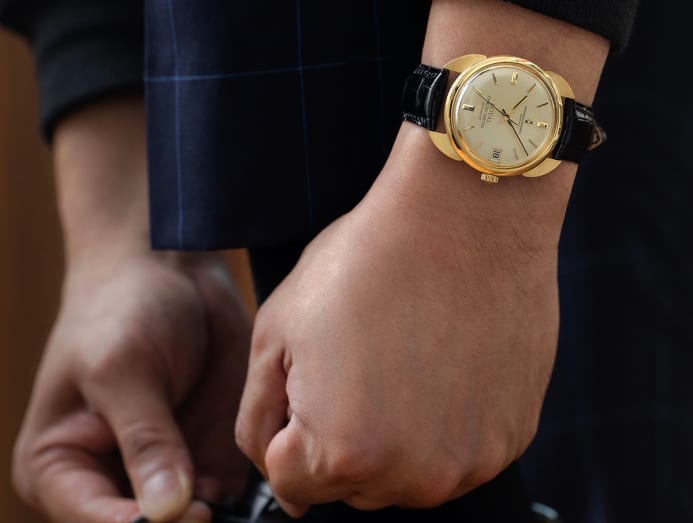 If necessary, the watches are restored to working order using period components, of which Vacheron Constantin maintains a large stock, or reproduced the old-fashioned way and in identical form within the manufacture.
So whether you're a seasoned collector or nurturing a new interest in horology, the "Les Collectionneurs" exhibition, which runs till Sep 30, will give watch lovers a fabulous opportunity to get up close and personal with some of the most extraordinary vintage timepieces ever made.
WHAT'S IN A NAME?
Running a little longer till Oct 30, the Nicknames exhibition will also feature a collection of vintage Vacherons but this time, selected for their unusual designs and sometimes quirky nicknames.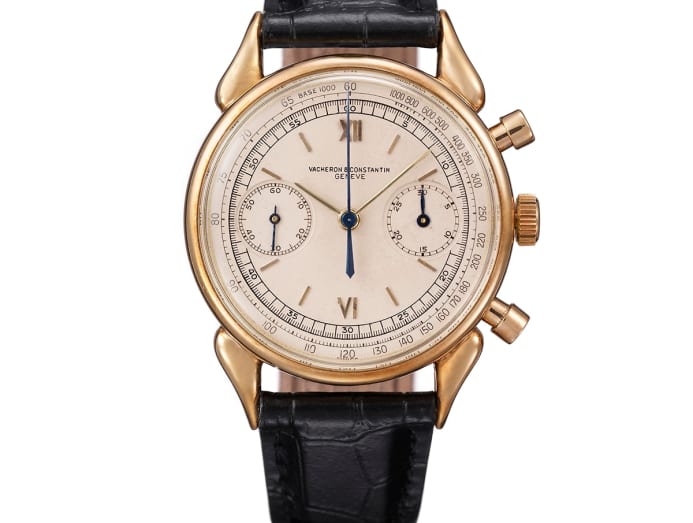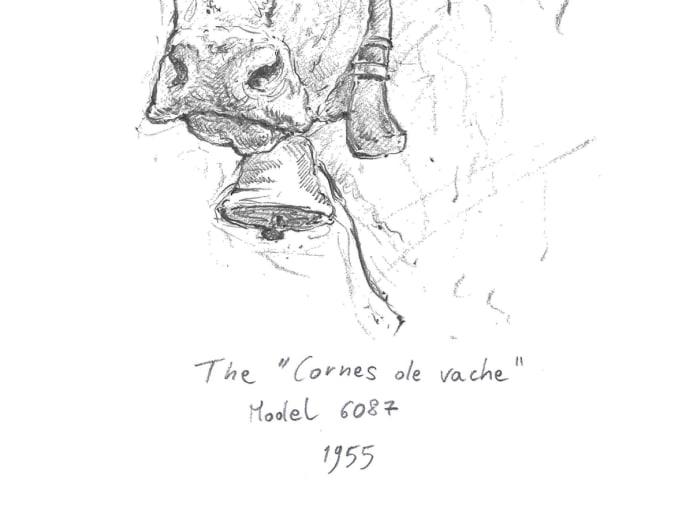 Visitors will discover the stories behind the "stage names" like Cornes de Vaches (cow horns), Batman and Cioccoalatone, affectionately christened by connoisseurs over the years.
What inspired these pet names? How did the monikers make it into the nomenclature of the watchmaking world?
Preview 20 of these unique and remarkable creations alongside artistic sketches illustrating Vacheron Constantin's aesthetic heritage to see why some of these pieces have become legends in their own right.
The exhibitions will run from Sep 7 to 16 at Vacheron Constantin's boutique at The Shoppes at Marina Bay Sands, and until Oct 30 at its boutique at ION Orchard.