In full bloom: Why this nature-inspired jewellery collection is apt for a new year
Nature is often symbolic of new beginnings. Van Cleef & Arpels' Frivole collection, which captures the beauty of blooms, feels right at a time when many are looking for a fresh start.
From season to season, there's always a new fashion trend to keep up with. But where jewellery is concerned, it tends to be classic designs that withstand the test of time.
For centuries, jewellery designers have been inspired by Earth's flora and fauna. It's a design trope that never gets old – after all, humans have long held a fascination for Mother Nature.
Nature-inspired jewellery also holds poetic meaning. It often symbolises the dawn of new beginnings, making Van Cleef & Arpels' Frivole collection one that's particular apt for a new year, especially after the one we've just had.
Since its founding in 1906, the Parisian jeweller has been enthralled by nature, reinterpreting the beauty of the plant kingdom through changing eras and artistic movements. In necklaces, bracelets, earrings and clips, it has depicted flora in meticulously crafted gold and a palette of precious stones.
The Frivole collection brings delicate florals to life with three-dimensional, heart-shaped petals surrounding a diamond core.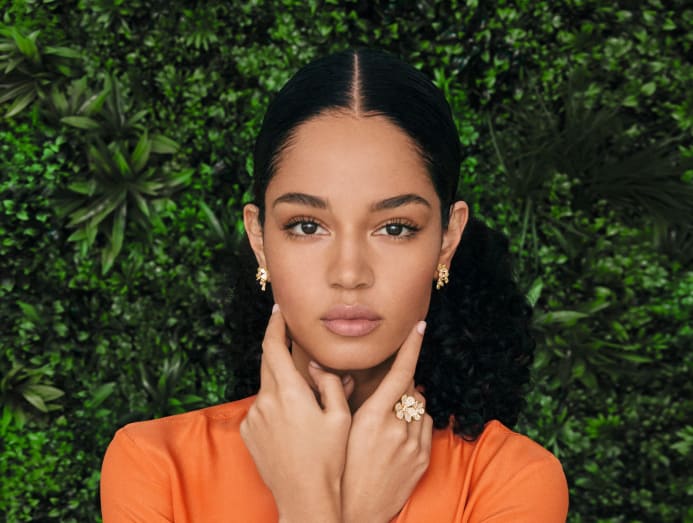 The entire collection, which encompasses bracelets, rings, earrings, necklaces, watches and others, is a work of true craftsmanship. To illuminate certain creations, Van Cleef & Arpels uses mirror-polishing techniques to reflect light. On each petal, this hand-polishing highlights the gleam of gold, creating intense reflections.
The brilliance of the pieces is also accentuated by openwork, where the jeweller pierces the gold structure to enable light to pass through the stones.
To highlight the beauty of the collection, Van Cleef collaborated with French artist Charlotte Gastaut. Gastaut's style, characterised by a spectrum of colours, furnished patterns and elegant characters, transcribes the Frivole universe into poetic drawings.
The latest additions to the Frivole family include a transformable clip pendant which can be worn on a chain, as a clip on clothing, or even on the hair. Three sparkling petals bloom around a heart composed of three diamonds.
The most opulent creation, however, is the Frivole Secrete bangle-watch. Beneath a delicately-pivoting, luminous bouquet of florals hides a watch dial paved with diamonds. The jewellers' intricate art is notably expressed in superimposed petals of polished gold, creating a three-dimensional composition.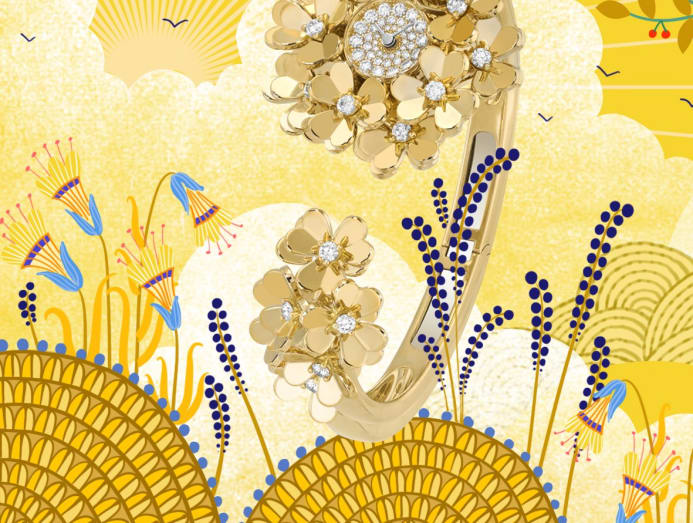 More suited for everyday wear is the Frivole five-flower bracelet, which features floral motifs in varying sizes, harmoniously embellishing the wrist. The Frivole earrings, which feature diamond-set petals, can be worn as a matching set together with the bracelet.