Transformers: Interchangeable jewellery that's more than meets the eye
Why settle for a single aesthetic when you can have many? Van Cleef & Arpels's latest Perlee collection features a versatile necklace that can easily be changed to suit your look.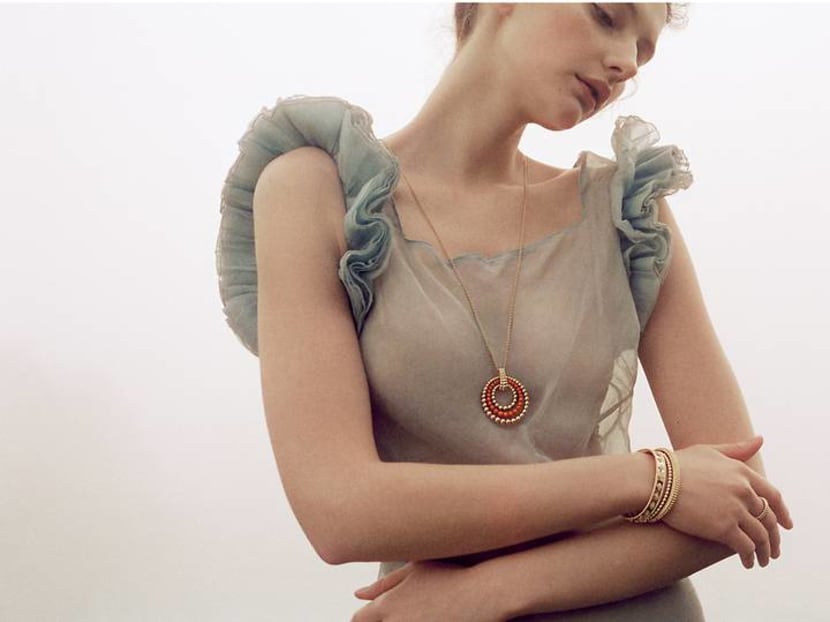 The birth of transformable jewellery can be traced back to the 19th century, when royals and aristocrats tasked master jewellers to come up with innovative pieces that could be assembled and worn in a myriad of ways. Soon after, luxury behemoths such as Cartier, Graff and Van Cleef & Arpels began crafting their own exquisite interpretations to reflect the multifaceted lifestyles of women.
When it comes to pushing the boundaries of transformable jewellery design, Van Cleef & Arpels is a heavyweight in the field, dedicating much of its savoir-faire to engineering these breathtaking creations – each one more intricate and complex than the last.
In 1938, for example, Van Cleef & Arpels released the Passe-Partout, a masterpiece comprising two flower clips and a yellow gold chain that can be worn in five ways. Twelve years later, the French Maison struck gold when it introduced the Zip necklace, a gem of a design that saw an ordinary object transformed into a stunning work of art.
Once found only in Van Cleef & Arpels' haute jewellery lines, the concept of transformability has informed the inception of several new items from its signature Perlee range. This sense of versatility is most notable in a long necklace attached with a pendant made of three concentric rings in varying sizes.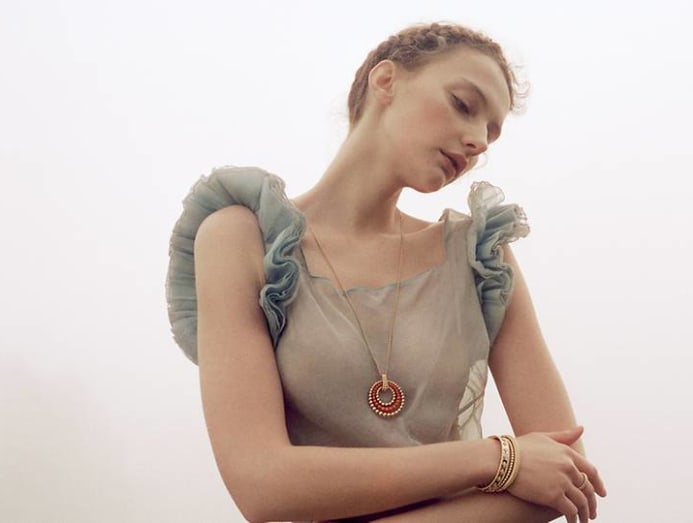 Nondescript at first glance, the magic happens when the middle ring is replaced with another circle strung together from turquoise, coral or onyx beads, thereby changing the outlook of the necklace completely. It's a necklace for every occasion – the sleekness of onyx lends sophistication to a Little Black Dress, while the fiery rouge of coral pairs well with an effortless t-shirt-and-jeans combo.
And for the first time ever, Van Cleef & Arpels has also introduced a bracelet watch to the Perlee family. It's a design sure to please the modern woman who values functionality in her accessories. Two elegant discs sit on opposite ends of an open bangle, with one swivelling to reveal a discreet mother-of-pearl watch face accentuated with diamonds.
The addition of diamonds not only injects sparkle to the bracelet watch, it also brings to mind a festive tribute the House has dubbed Diamond Freeze. Aptly titled, it is an homage to the daring and ingenuous ways Van Cleef & Arpels' artisans have emphasised the brilliance of diamonds by skilfully contrasting the precious gemstone with the unlikeliest materials, then transforming this wondrous explosion of shapes and forms into the most unforgettable jewellery and watch creations.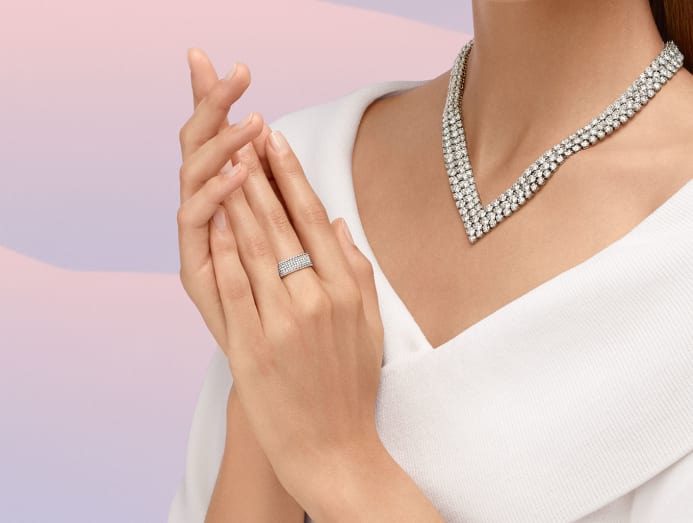 In partnership with Van Cleef & Arpels.