Is vegan leather more durable than animal leather? Should you switch?
From Cartier to Hermes, an increasing number of luxury brands are introducing leather alternatives to offer consumers the option to make a more conscious buying decision.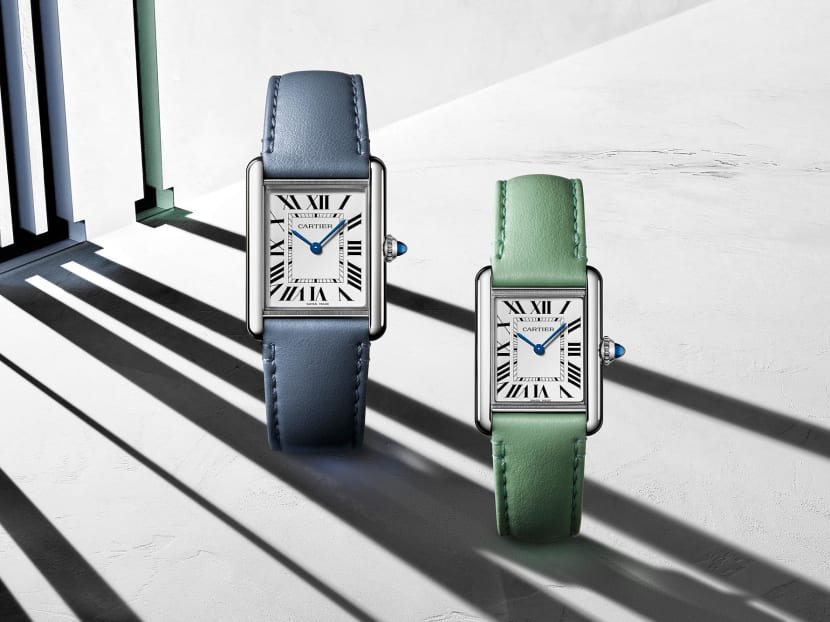 Handbag collectors alert! At Senreve's stylish pastel-hued pop-up store at Takashimaya Shopping Centre, a rainbow coloured array of leather arm candies are tantalisingly displayed, beckoning the bag lady to pick up one – or eight.
Besides the attractive range of colours, the bags by the Instagram-famous American brand, which is favoured by celebrities including Lady Gaga and Kristen Bell, come in a variety of leather textures. These include leathers with a sturdy pebbled grain and an embossed crocodile pattern.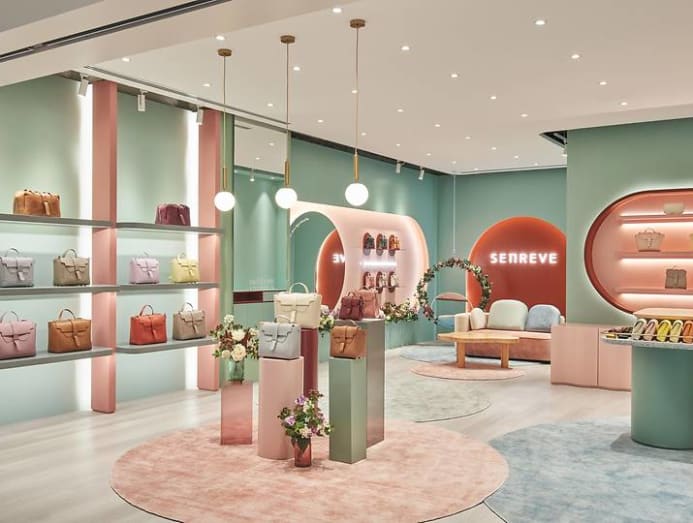 There is also a range of vegan leather bags that are practically indistinguishable from animal leather. For those who have long associated faux leather with the squeaky and non-durable PVC pleather of yore, this new alternative leather will come as a revelation – and might even convince some to invest in more consciously made luxury products. Not only does Senreve's vegan leather pretty much look and feel like the real deal, it is also resistant to scratches, stains and water, ideal for the modern woman on the go.
"We decided to create luxury vegan products three years ago because there were a lot of women in our community who wanted to have more of an animal-free vegan lifestyle. That includes what they eat and the products they use on a daily basis," said Senreve founder and CEO Coral Chung.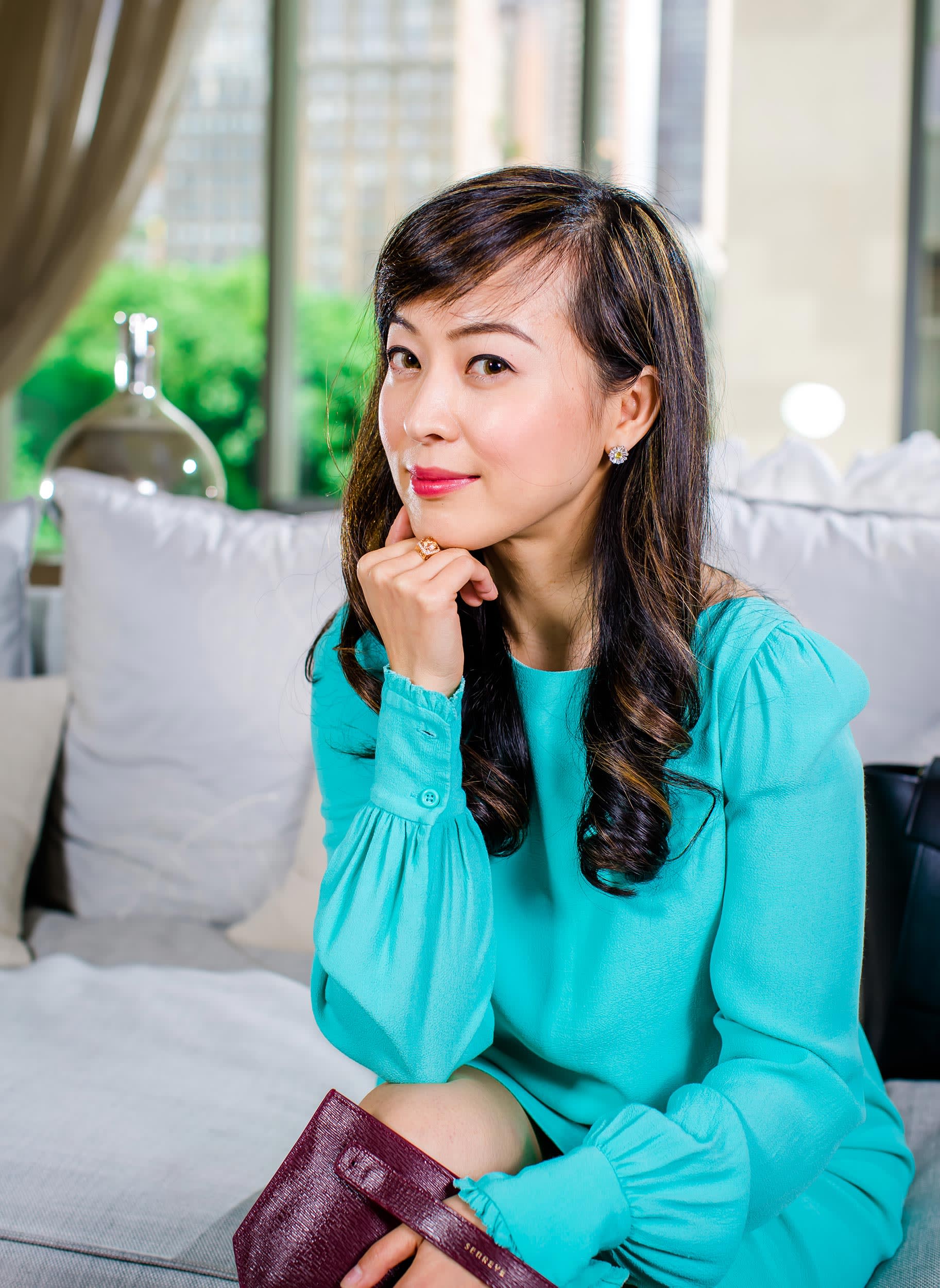 These days, being environmentally conscious is luxe. In recent years, major fashion brands like Armani, Gucci and Versace have pledged to go fur-free. Some luxury brands are also beginning to invest in developing and using animal-free leather in a bid to challenge long-held notions that only animal leathers are worth the price tag. Besides synthetic materials, other forms of vegan leather can be made from plant-based matter, such as pineapples, apples, cacti, corks and mushrooms.
Case in point: Cartier and Hermes have recently launched new products made with plant-based leather.
Cartier's latest Tank Must watch collection includes models that have non-animal vegan straps made from apples grown for the food industry.
For its autumn/winter 2021 collection, Hermes unveiled a new version of its Victoria bag that is made with Sylvania, a mushroom-based material made in collaboration with Californian start-up MycoWorks. This sustainable leather, which has been tanned and finished in France by Hermes's tanners to refine its strength and durability, has an amber hue and natural patina that many have come to associate with the brand's animal leathers.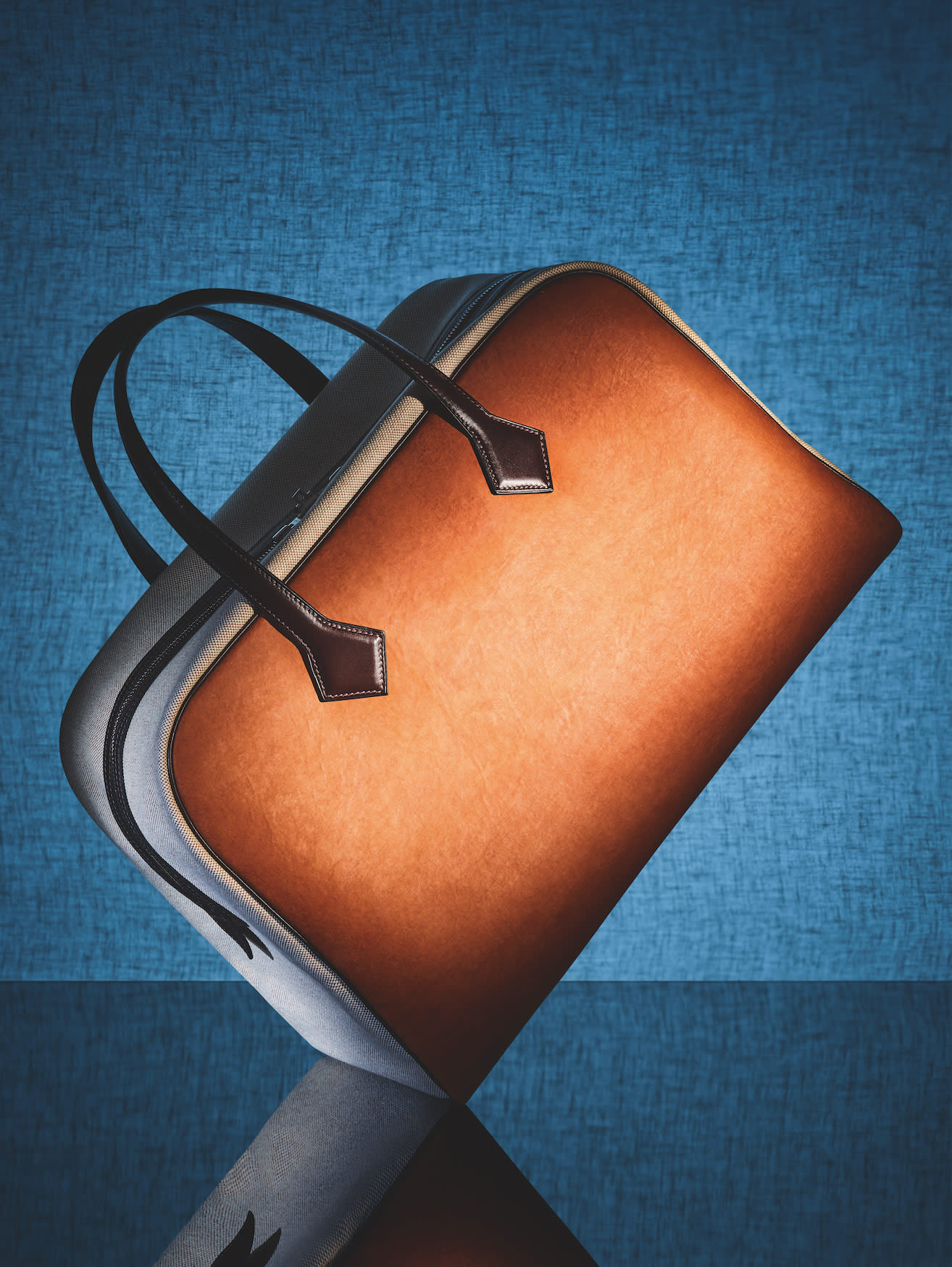 Closer to home, handbag designer Ethan Koh is currently developing a vegan leather made from a plant species from Brazil and he hopes to be able to announce more details later this year.
But while it is easy enough to jump on the vegan bandwagon for the feel-good factor, it is also worth asking if buying alternative leathers are indeed that much better for the environment. The answer, it turns out, is that it is complicated.
While vegan leathers do score high on the cruelty-free factor since animals are not killed for their production, there are detractors who say that alternative leather materials can also lead to a certain amount of environmental damage.
Whether they are made from plastics or plant-based materials, vegan leathers require the use of water and energy to process to create the look and feel of animal leather. Plus, leathers made of plastic generally take years to break down and could release toxic chemicals in the environment, such as microplastic contamination in water and the food chain.
Nevertheless, the Environmental Profit & Loss sustainability report by luxury conglomerate Kering finds that the impact of vegan leather production can be up to a third lower than real leather.
For independent designer Jyoti Singh, creative director and founder of Singapore brand Jo Kilda, these considerations were important factors in her design process.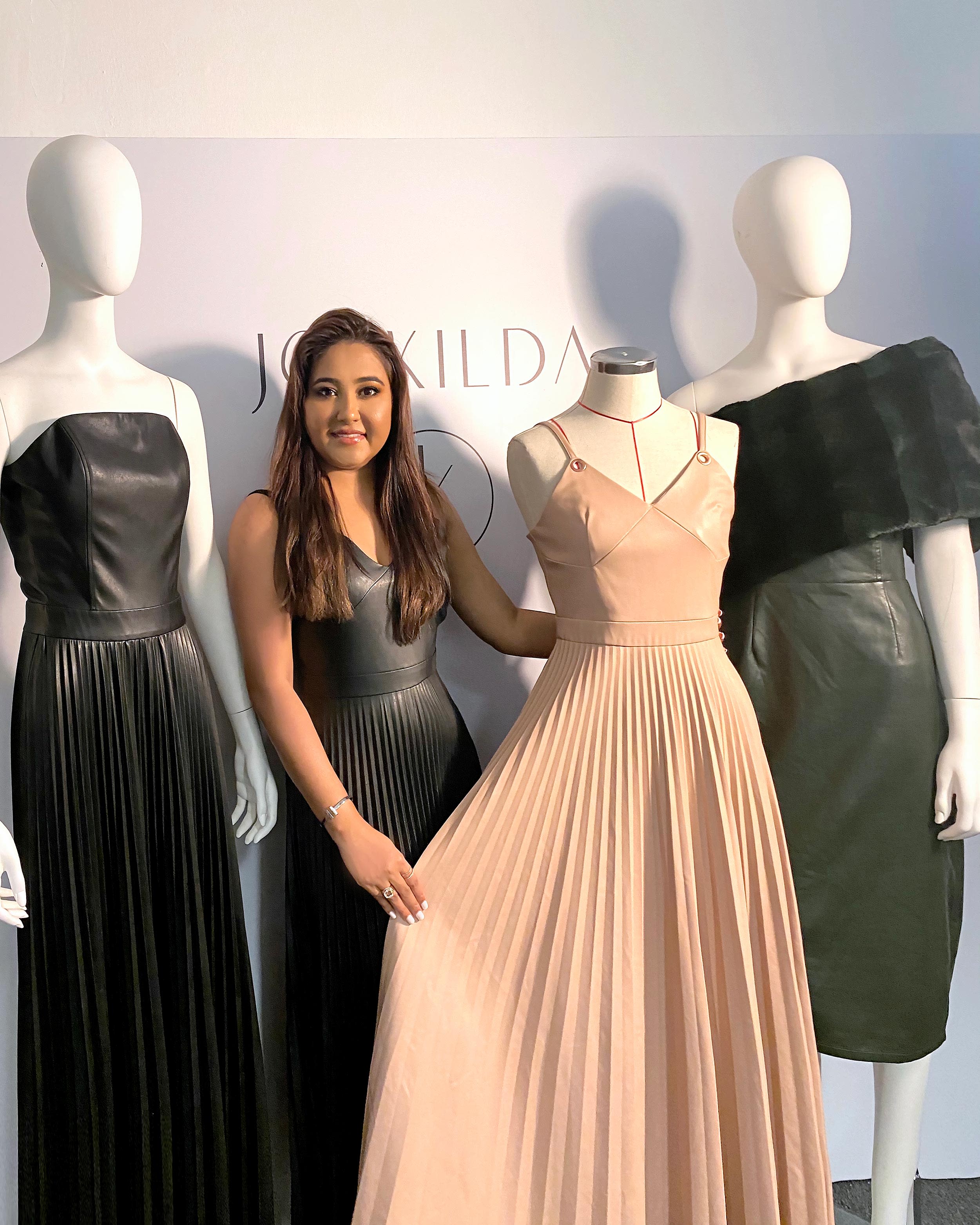 "I have always loved the stylish, edgy and luxurious look of leather but could never get myself to own one," she said. It was only when she discovered PU (a type of plastic) leather, which she says both looks and feels good to touch, that she was convinced to take the plunge.
"There are several factors to consider when evaluating both vegan and animal leather options: Animal welfare is our utmost priority along with care for the people making products for us, as well as waste, greenhouse gas emission, water usage, just to name a few," she said.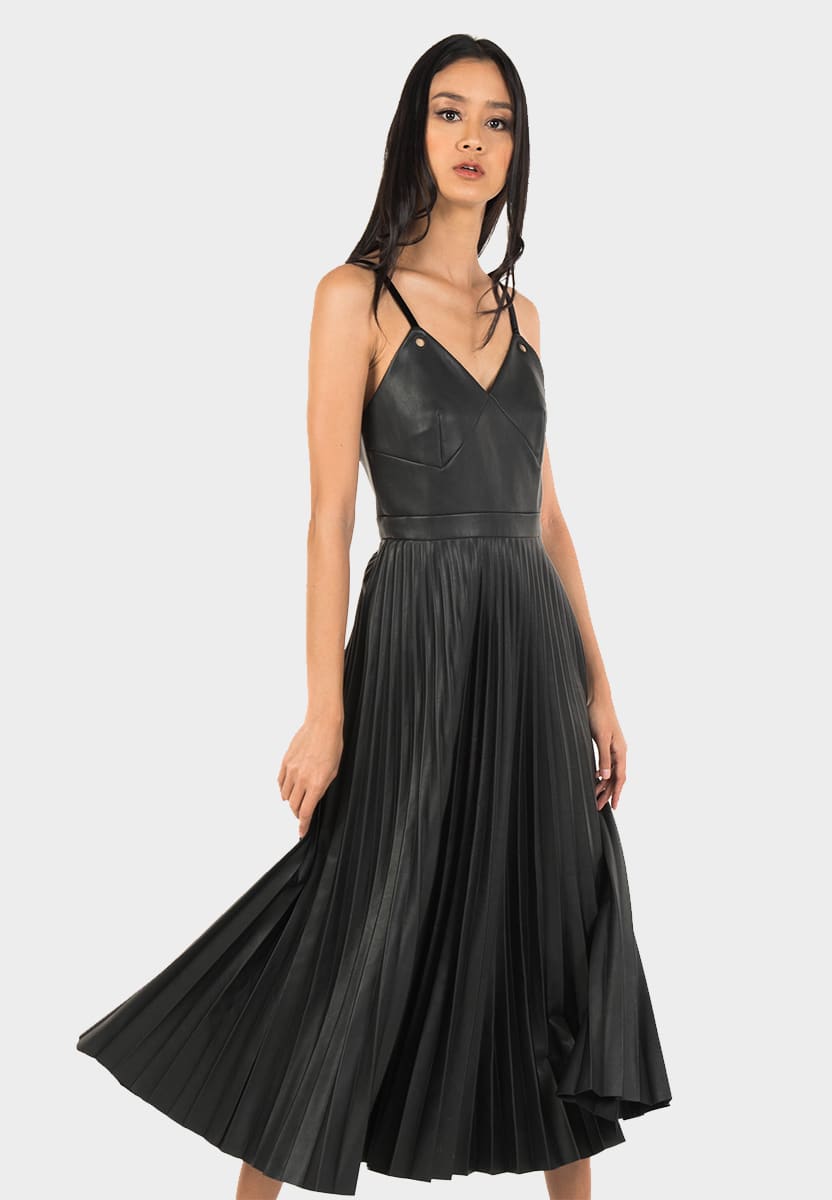 This material is used in her signature range of vegan leather apparel, which includes pleated skirts that are technically difficult to execute. The collection, which she launched in 2018 at New York Fashion Week, ranks among her most popular, making the challenges of using vegan leather such as sourcing for the right material, well worth the effort.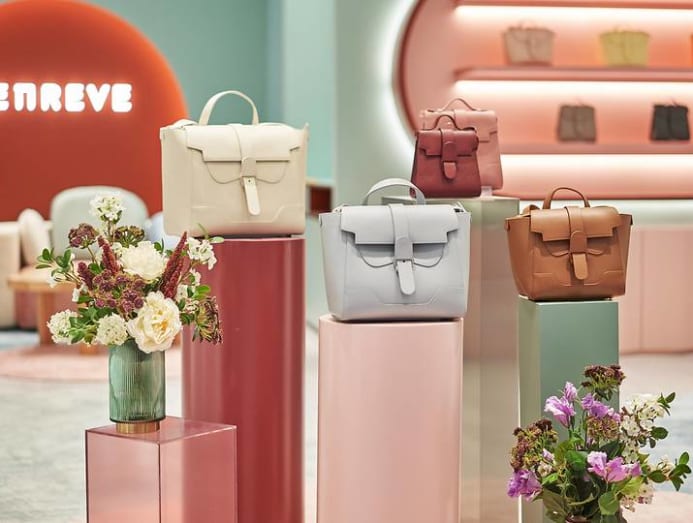 Senreve's Chung agrees that there are a different set of challenges to overcome in using this relatively new material compared to regular leather. The brand's vegan leather was created using a complex blend of man-made synthetic materials that are treated to imitate many of the qualities valued in luxury leather goods such as durability, texture and suppleness. It took the brand 18 months of development together with its tannery partners to ensure they achieved the quality they wanted.
She also made it a point to ensure the eco-friendliness of the production process. "It was critical for us that all of the materials, components and dyes were all vegan, not from animal or animal byproducts. We also as much as possible want to use materials that are eco-friendly, biodegradable and recyclable as well," Chung added.
They also had to work with partners and factories that were typically more used to working with animal leather. "They had to understand how the materials would interact with the hand-painted edge paint, how durable it was, the tensile strength and many other factors that were new and different," she said.
This summer, to cater to the ever growing demand for vegan products, Senreve is introducing a new cactus leather material which has a softer and more supple quality, making it suitable for new bag silhouettes that are less structured and more lightweight.
Best of all, the cactus leather is not only guilt-free, it is also good for the environment. Chung said, "We like that it's plant-based, and also the cactus plants regenerate and capture carbon from the atmosphere as they grow."