Global fashion and luxury sales to drop by more than S$600 billion because of virus
The impact on the fashion and luxury industries is expected to be worse than the 2008 recession, says the Boston Consulting Group.
The hit to fashion and luxury sales from coronavirus is expected to be much harder than previously feared, as a decade of growth comes to a crushing halt.
Revenues are expected to plunge between 25 per cent and 35 per cent this year as a direct result of store closures owing to coronavirus lockdowns, according to the Boston Consulting Group.
The impact on fashion and luxury – a category that includes apparel and accessories, watches and jewellery, and perfumes and cosmetics – is expected be more severe this year than the recession a decade ago, with total sales dropping between US$450 billion to US$650 billion (S$640 billion to S$925 billion) from 2019 levels.
The outlook is far bleaker than the firm suggested in late February, when it estimated sales for the year would decline by about 15 per cent. That was before the virus took hold in Europe and the US and was declared a pandemic. 
"This is worse than 2008," said Sarah Willersdorf, head of luxury at BCG. "There's zero doubt we're going to have a definite V curve. The question is whether it moves into a U or an L."
Like the 2008 recession, the pandemic has caused a financial shock that has hurt consumer sentiment and demand, she said. "To this you have this added uncertainty in the market about the crisis, prolonged store closures which you didn't have in 2008, and disruptions to manufacturing."
Some regions will be more heavily affected than others, depending on the strength of their economies, the severity of outbreaks, and how much they rely on tourist sales for fashion and luxury sales, the group said.
Southern Europe is expected to suffer the largest drop, with sales falling between 85 to 95 per cent between March and May. The region's economies are not as robust as the US or China and persistent travel restrictions will place a further drag on a recovery, BCG said.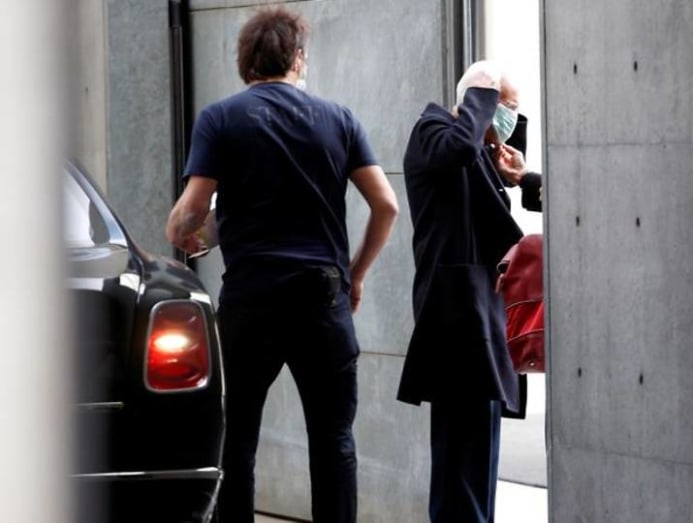 Gucci parent company Kering said this week that it was already "observing encouraging signs in mainland China", with declines in store traffic and sales "narrowing". The French conglomerate is expecting a like-for-like sales fall of 15 per cent in the first quarter compared with last year.
Sales in North America, the world's largest fashion and luxury market, are expected to fall somewhere between 75 to 85 per cent compared with last year during March and April and recovering to sit down 10 per cent by end of year.
"Honestly, the jury is still out on that," said Willersdorf, noting that the US government's steps to stop the spread of the pandemic have been less aggressive than countries such as China and Singapore, which were quick to implement social distancing and data-tracking measures. "The reason the US is expected to return to that level is because of the size and strength of its economy."
While some regions are expected to rebound quickly, the impact on consumer habits are likely to be felt longer-term, Willersdorf said, with consumers shifting more of their spending online and embracing new technologies such as augmented reality, which allow shoppers to try on clothes and accessories at home.
By Lauren Indvik © 2020 The Financial Times