Want to admire an 80-carat diamond? Now you can, right here in Singapore
At Tiffany & Co's high jewellery showcase in Singapore, the house's newly acquired 80.33-carat Empire Diamond will be on display, alongside other show-stopping wonders from its annual Blue Book Collection.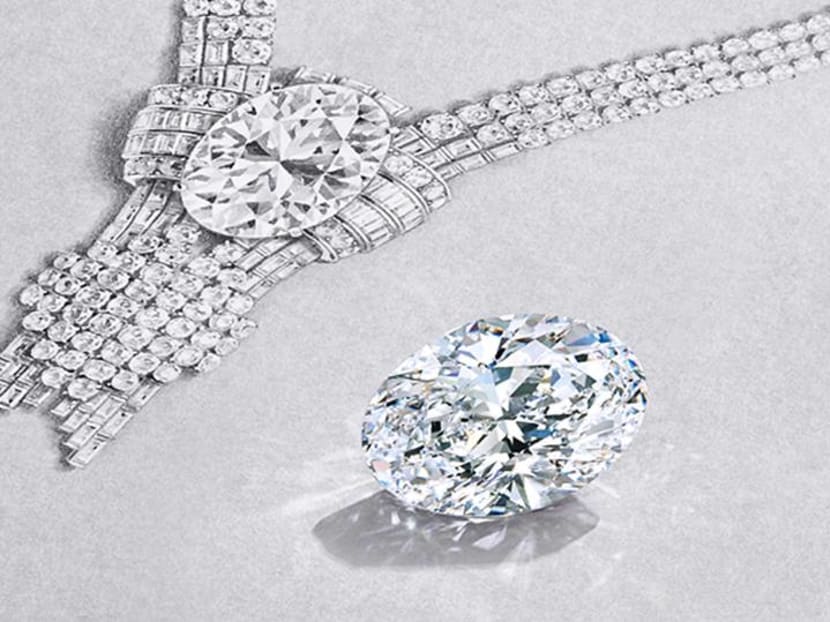 In January this year, New York jeweller Tiffany & Co announced its acquisition of a stunning, 80.33 carat Empire Diamond. The rare, internally flawless oval diamond is named after the house's founding city, and is the second largest Tiffany diamond, eclipsed only by the 128-carat yellow diamond once worn by Lady Gaga and Audrey Hepburn.
Now, jewellery and gemstone enthusiasts will get the chance to see the diamond up close at Tiffany & Co's high jewellery showcase in Singapore, happening from Aug 5 to Aug 15 at the Asian Civilisations Museum. This marks the first time that the diamond will be showcased in Southeast Asia.
The showcase is a rare opportunity to see the stone before it is set in a necklace inspired by a style that premiered at the 1939 World's Fair. The necklace will be unveiled in 2022, in celebration of the momentous reopening of Tiffany & Co's flagship boutique in New York. It will then be available for purchase, and is expected to be the most expensive high jewellery piece ever offered by Tiffany & Co.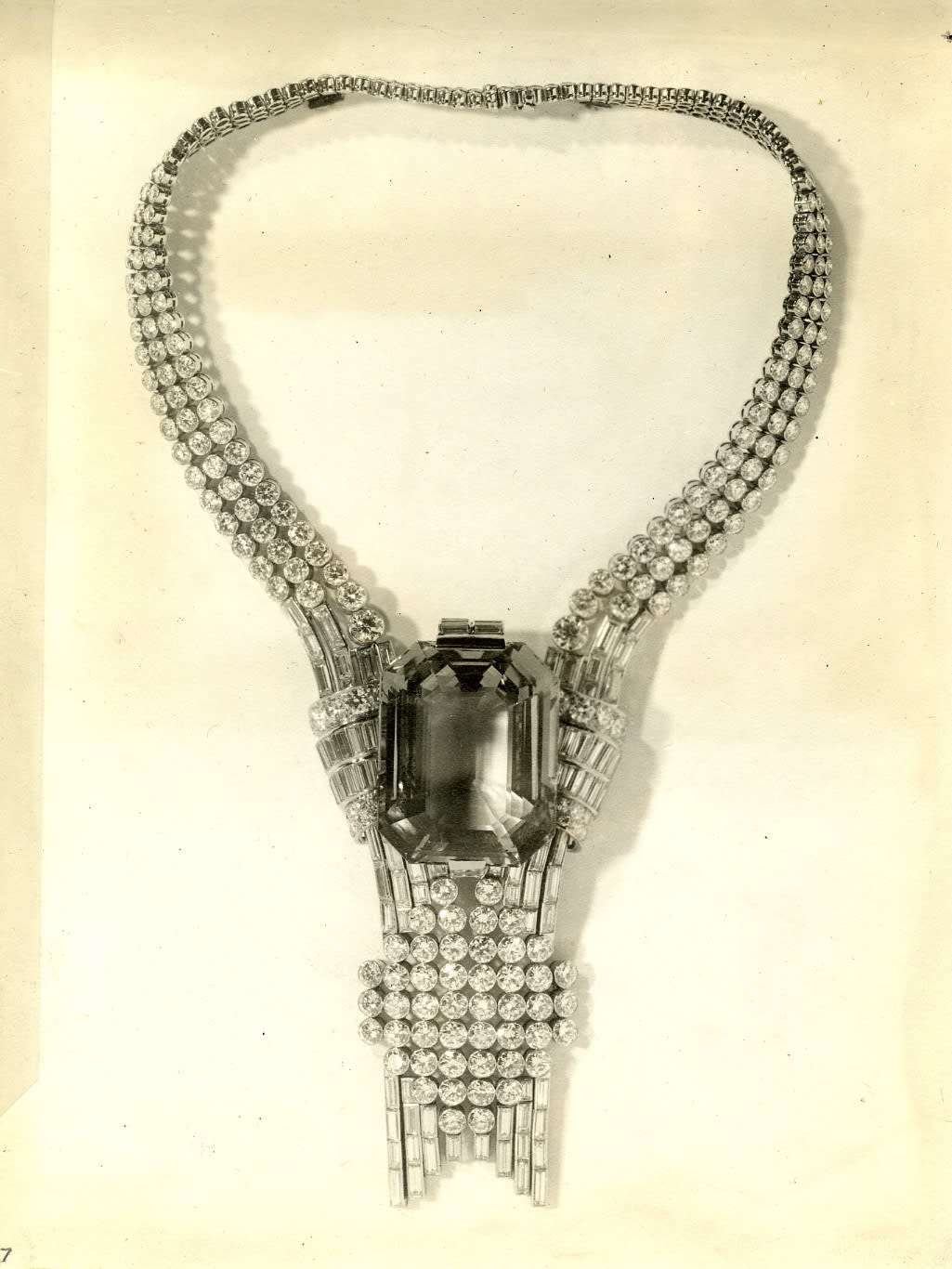 Alongside the Empire Diamond, over 200 designs from Tiffany's annual Blue Book high jewellery collection, including designs by Jean Schlumberger, will also be on show. The collection, titled Colors of Nature, draws inspiration from the natural world.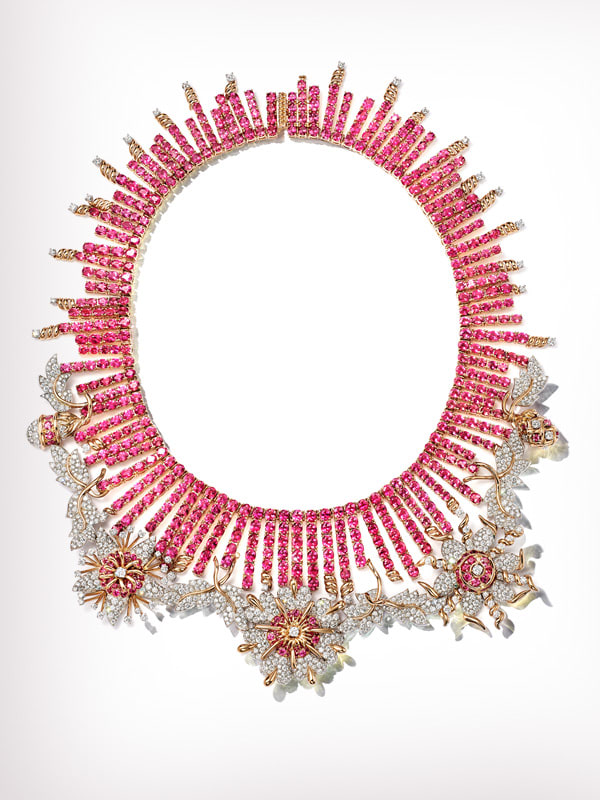 The collection is separated into four overarching themes – Land, Sea, Sky and Earth. With a cacophony of vibrant coloured gemstones arranged in exciting combinations, the spectacular pieces interpret nature's kaleidoscopic hues.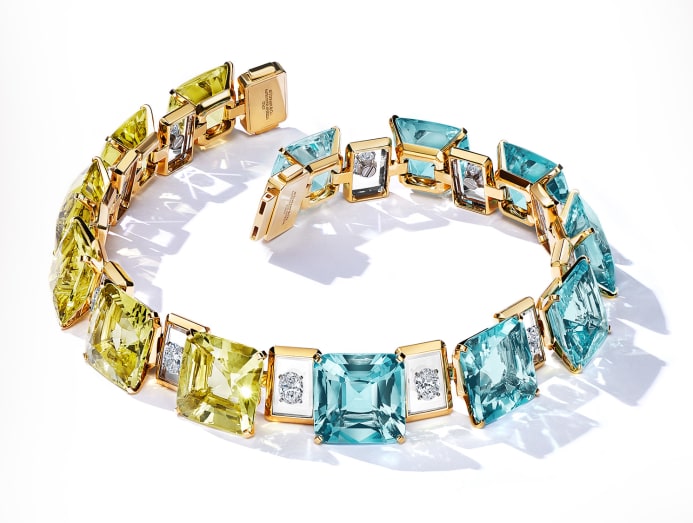 Over 35 different species of gemstones will be on show, set into mesmerising works of art. This includes Tiffany legacy gemstones tanzanite and kunzite (which the jeweller introduced to the world), green tourmalines, yellow beryls, aquamarines, rare Colombian emeralds, yellow and orange sapphires, tsavorites and more.
The Tiffany & Co high jewellery showcase will run from Aug 5 till August 15 at the Asian Civilisations Museum, River Room, Level 2. By appointment only. Call 1800 843 3269 for more information.