Popular second-hand watch e-tailer WatchBox now has a shop in Singapore
Spurred by the demand for vintage timepieces, WatchBox founders Danny Govberg, Justin Reis and Tay Liam Wee have unveiled a Collectors' Lounge in Ngee Ann City, Singapore being the second location after Hong Kong.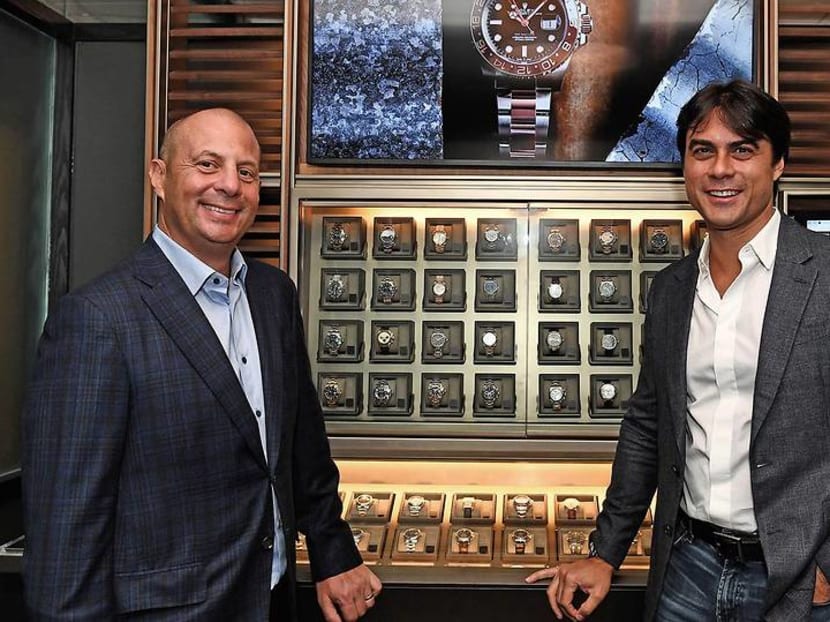 The trend of online retailers going offline with bricks-and-mortar stores shows no sign of abating. Last November, NomadX opened in Plaza Singapura while Habitat by Honestbee set up camp in Pasir Panjang. In March, Deliveroo Food Market launched in One-North. This September, Taobao descended on Funan Mall.
Vintage timepiece e-tailer WatchBox has now joined their ranks, even as it occupies the luxury end of the market. The company, founded in late 2017 by watch industry veterans Danny Govberg (of Govberg Jewelers), Justin Reis (an ex-finance executive) and Tay Liam Wee (formerly of Sincere Watch Ltd), launched their Collectors' Lounge at co-working space The Great Room Ngee Ann City last Thursday (November 14).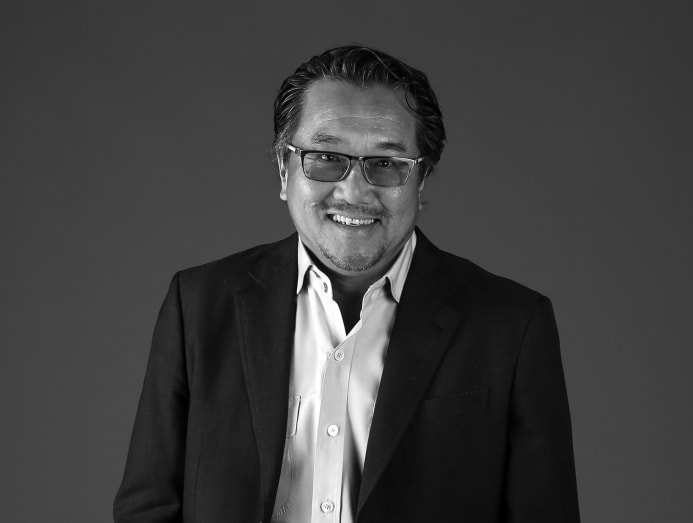 Don't judge the 200 sq. ft. hole-in-the-wall outfit by its size. While the physical display showcases anywhere from 120 to 150 watches at any one time, customers have access to the 3,000 or so timepieces in WatchBox's global inventory, which is worth between US$80 and US$100 million (S$108 million to S$136 million).
This is against the US$5 billion (S$6.8 billion) global market for vintage watches, according to a 2018 estimate by market research firm Kepler Cheuvreux.
"Our pieces are always flying across our six markets. If you see a piece that's not in Singapore, you can make a refundable deposit and we will send the watch to Singapore. You can view the piece and take it if you like it. So everything is accessible. If you don't like it, then you can get your deposit back," said Reis.
"Singapore has always been on our horizon," he added, when asked about the decision to set up a physical presence here. "It is the sixth largest market in the world, and over the years, the watch industry has been growing from strength to strength."
"Per capita, Singapore is probably the most knowledgeable, sophisticated watch market in the world," added Govberg. "We had to come here because it is the perfect playing field to add a whole dimension of fun so that watch collectors can continue enjoying the hobby in a way that is not provided by any of the retailers currently in Singapore."
The city-state is the second location in the world to boast a Collectors' Lounge (after Hong Kong) and the sixth globally to have an office, after the US, Hong Kong (WatchBox is headquartered in both locations), Switzerland, South Africa and Dubai. "Singapore is home to Liam Wee and myself, and we know the market very well. We knew that it would be very successful here," Reis explained.
The founders felt that there was a niche in the market which they could fill. Govberg explained: "At the retail level, diamond jewellery and diamonds have always been able to be sold back to the primary dealers. If you got engaged, divorced, wanted to trade your diamond in for a bigger one, you can always take it back to your local dealer."
But, he added, authorised watch dealers did not offer a similar service to watch collectors who wanted to trade in their timepieces. "So you either took it to the side alley or a pawn shop to sell it. The authorised dealer never allows you to sell it back to them, instead tells you to turn to the grey market."
WatchBox, maintained Reis, addresses this issue and provides the solution. "Singaporean consumers are looking for after-market customer relationships where [they] can be looked after and… [have] their pre-owned watch collection [properly managed]," he said.
Issues like authenticity, provenance and warranty are difficult to monitor when it comes to online, peer-to-peer marketplaces like Carousell. "So there's a natural requirement for a platform to develop and handle what the customers actually want, to put timepieces into near-mint condition, offer a warranty, be able to explain the provenance of the watch, and also ensure that it is in mechanical working condition," explained Reis.
"You can return the piece within 14 days if the piece is not to your liking, no questions asked. We provide absolute assurance."
The most popular brands in Singapore, according to Govberg and Reis, are Rolex, Patek Philippe and Audemars Piguet, as well as A. Lange & Sohne, De Bethune, F.P. Journe and Richard Mille. Rolex sport models by far are the most sought-after, with "the market for Rolex stainless steel sport models [being] stronger than it has ever been". Govberg names the Rolex Cosmograph Daytona 116508 in 18K yellow gold with a green dial – a.k.a the "Golden Hulk" – as a highlight piece in Singapore.
WatchBox's 1,000 sq. ft. office (also in The Great Room) holds some of the inventory, besides hosting a servicing team. As for what sets the firm apart from other second-hand watch dealers locally, Reis said that it was the knowledge and expertise offered by its sales advisors. "These are advisors coming from the industry – auction houses or other watch-related businesses – and they can hand-hold consumers through the discovery process."
For Govberg, it is all about the fun factor. "Even their biggest collectors today want to have some fun – to be able to buy, sell and trade a watch. We are adding networking, exchange and community… but the main thing that WatchBox adds, that the watch industry is forgetting… is fun. [We aim] to inject fun through hosting events, through education, through different services that we offer."
WatchBox, 391B Orchard Rd, Level 22, Ngee Ann City Tower B, Singapore 238874. Tel: 6690 2486; WhatsApp: 9662 5466