Singaporeans are sprucing up their homes. What sort of furniture are they buying?
With more time on their hands, Singaporeans are sparing no effort in sprucing up their abodes. We survey several furniture companies to find out what customers have been buying.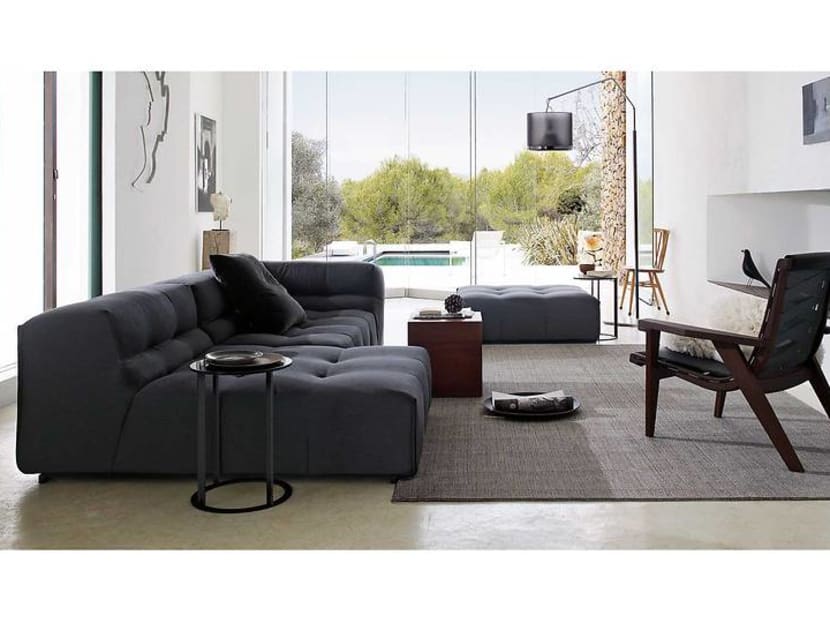 Since the COVID-19 pandemic hit, people across the globe have discovered a newfound appreciation for their homes. And as we spend more time indoors, some of us are finding that, maybe, our living spaces need a new look.
In Singapore, sales of luxury furniture took a hit during the circuit breaker, owing to the fact that people tend to prefer picking out high-end furniture physically at the showrooms, where they can see for themselves the quality, workmanship and materials that have gone into a piece.
But since the gradual reopening of the country, furniture sales are steadily recovering, according to several designer furniture purveyors that CNA Luxury spoke to.
When it comes to the type of furniture that people in Singapore are buying, they run the gamut from sofas and dining tables to armchairs and beds. 
Sofas, in particular, appear to be high on the wishlist. "Since our customers are spending more time at home, comfort has become more important and our sofas are known for their comfort as well as design," said Jereme Ang, Showroom Manager of Minotti.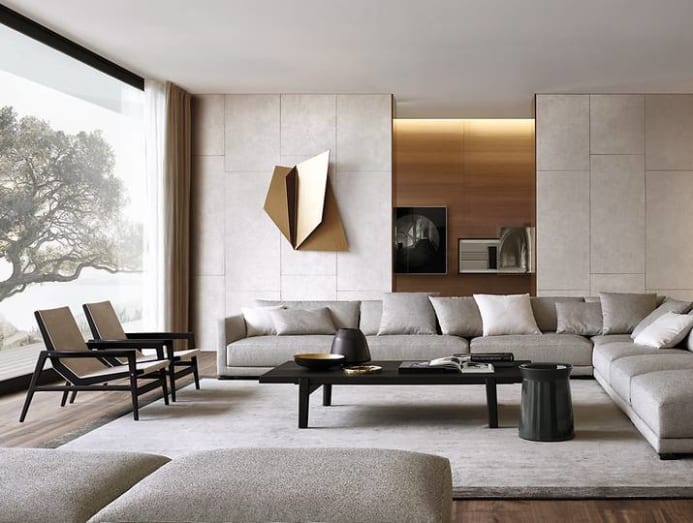 Outdoor furniture is also having a moment, with many homeowners on a quest to redesign their outdoor spaces.
"Customers have realised that they don't have to compromise on comfort when it comes to outdoor spaces. There are homes with outdoor spaces that are now designed as part of the living space, and not as an afterthought. Given the pandemic, people are also paying greater attention to every part of their home, which includes outdoor spaces," Ang revealed.
"They may just need the space so that each member of the household gets more personal space, or can engage in different activities within their homes."
With working from home being the norm at the moment, furniture stores are naturally receiving more enquiries on items for building a home office. "There are increasingly more enquiries now for office chairs and writing desks," shared Ann Lee, General Manager of P5.
But instead of just plonking a new chair or writing desk in their new home office, customers are looking at how they can maximise the function of these items.
"With the COVID-19 situation still ongoing, it has become a necessity for many to reorganise their furniture to create a home-office setting, yet remain functional without having to do a radical 360 degree change to buy everything. Our customers are considering furniture pieces that have multiple functions to be fully utilised in different settings," shared Jennifer Soh, General Manager for Sales and Marketing at Space Furniture.
These include customisable wall systems, as well as tables and chairs that can be used for both dining and a workstation.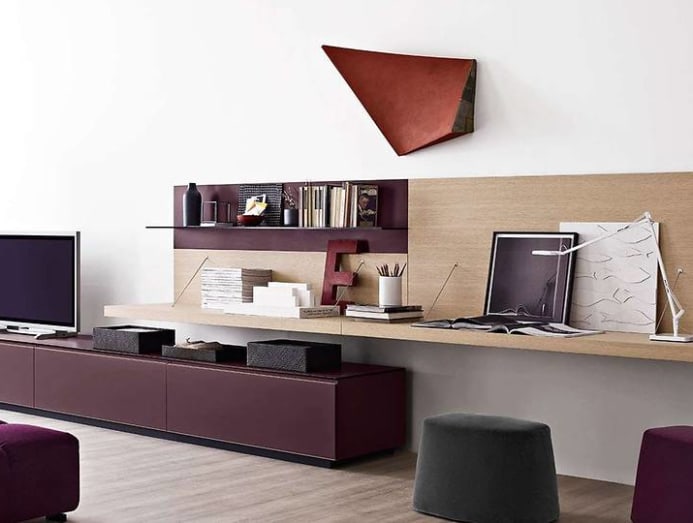 When shopping for new furniture, here's a tip from Soh: "It is always ideal to bring your floor plan and some reference images of the look you wish to create for your new space. Share your preferences, so the sales consultants can suggest items and colour palettes that can work towards the overall results."
You'll need to have an overall vision too. "Consider the entire space rather than individual pieces when shopping for furniture. Now that you are spending more time at home, we recommend trying the furniture that you are buying prior to purchase, as comfort is no less important than aesthetics," shared Minotti's Ang.
Last but not least, take it from the experts – well-crafted furniture is always worth the investment. "When buying furniture, we believe in investing in quality," said Ben How, Marketing Manager of Marquis. "We have many customers that return to us to buy replacement furniture because they have enjoyed the furniture pieces they have bought from us a long time ago."
If you're refurnishing your home and in need of some inspiration, take a look at some of our suggestions below.
B&B ITALIA TUFTY-TOO SOFA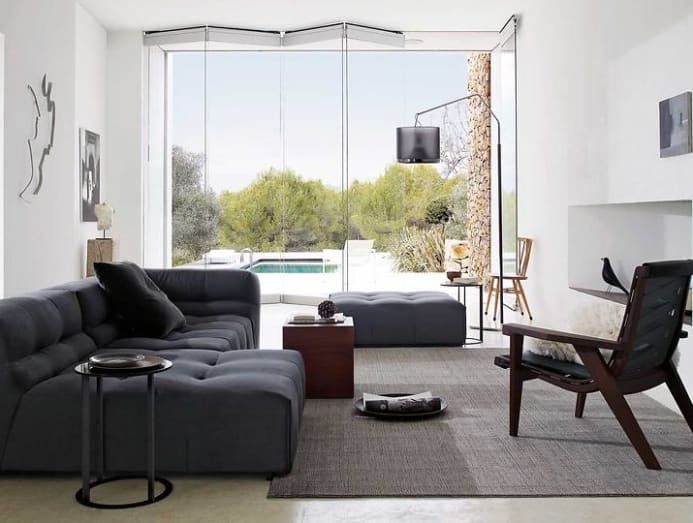 Linear in shape yet luxuriously soft, the Tufty-Too Sofa by B&B Italia is not only ideal for lounging, its unique design also makes it a statement piece for the living room. The sofa set was designed to resemble a bar of chocolates, with several finishes available.
Available at Space Furniture
DAIKI ARMCHAIRS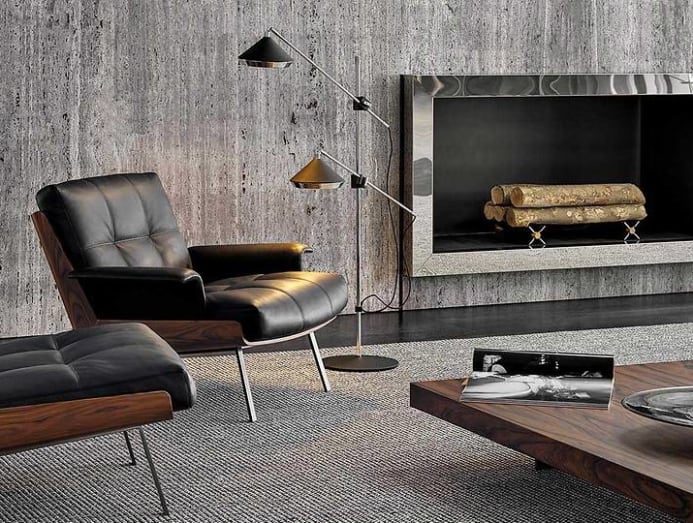 These Daiki armchairs were born out of Brazilian architect Marcio Kogan's many trips to Japan. Created using sophisticated wood crafting techniques, the curved shell comprise two elements joined at a 45 degree angle, with a sloping backrest that guarantees maximum comfort. The Daiki armchairs are suitable for both indoor and outdoor use.
Available at Minotti
FLORIDA SEATING SYSTEM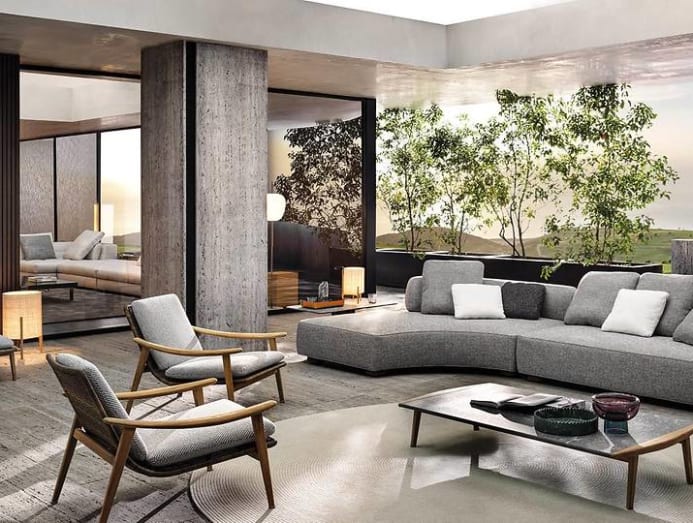 The Florida Seating System makes a case for having a sofa entirely upholstered in fabric in an outdoor space. Soft, geometric shapes are outlined in outdoor-friendly eco-leather piping, allowing for intimate and cosy gatherings on a patio or terrace.
Available at Minotti
GUCCI CANDLES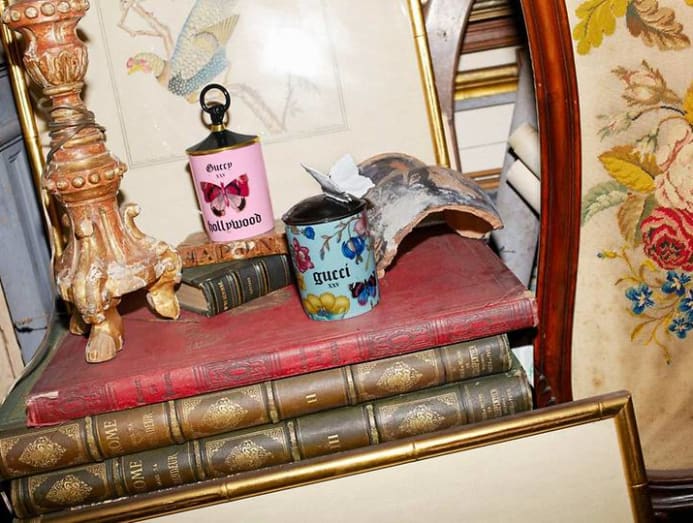 Home scents will add a cosy, relaxing ambience to your abode. The porcelain jars of these candles from the 2020 Gucci Decor collection, designed with floral and butterfly motifs, can be reused as whimsical decorative accents for your home.
Available from Gucci
INFINITY DINING TABLE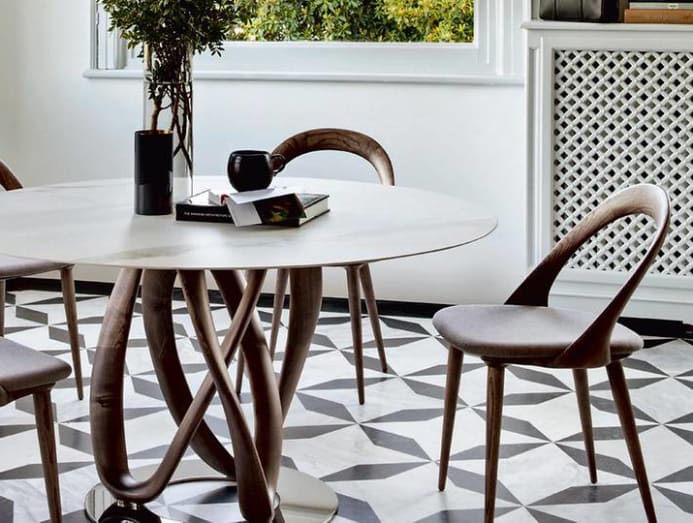 This Infinity Dining Table was designed by award-winning, Milan-based designer Stefano Bigi, and made by renowned Italian brand Porada. A sure conversation starter, the dining table is handcrafted with organic curves and turns of solid wood realised by expert craftsmanship. From tempered glass to ash wood, choose from a variety of table top materials and configurations to suit your style.
Available at Marquis
KARTELL POLVARA BOOKCASE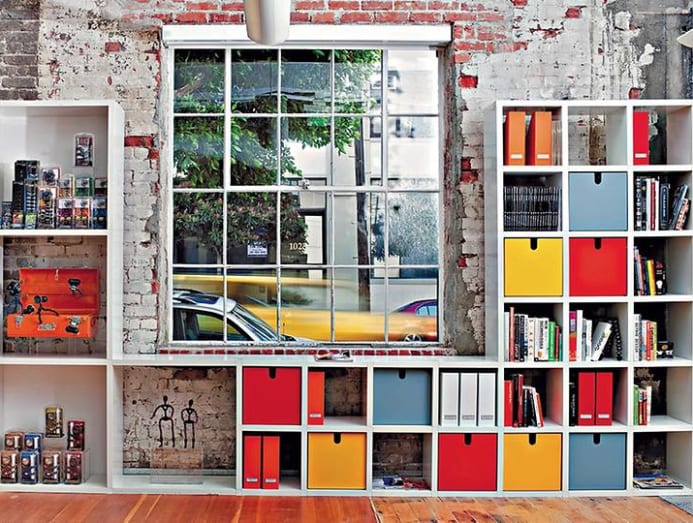 If you're building a home office, the Kartell Polvara Bookcase works as a space divider without having to build permanent walls. The bookcase allows for versatility in incorporating modular segments at your own time, allowing for different compositions to suit your changing lifestyle needs.
Available at Space Furniture
VERSACE ACCENT TABLES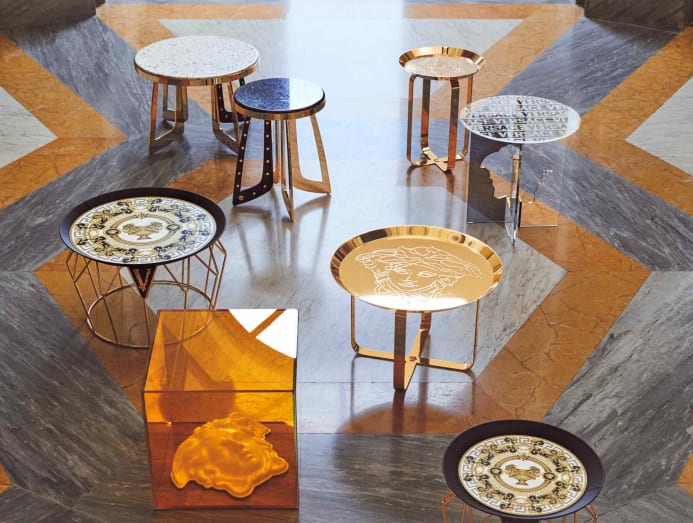 The devil's in the details when it comes to furnishing. If you've got the major pieces in your home sorted out, these accent tables from Versace's 2020 Virtus home collection add a luxurious feel to your home decor. They're also ideal for keeping your essentials at reach.
Available from Versace
VICCARBE TRESTLE TABLE & SEASON CHAIR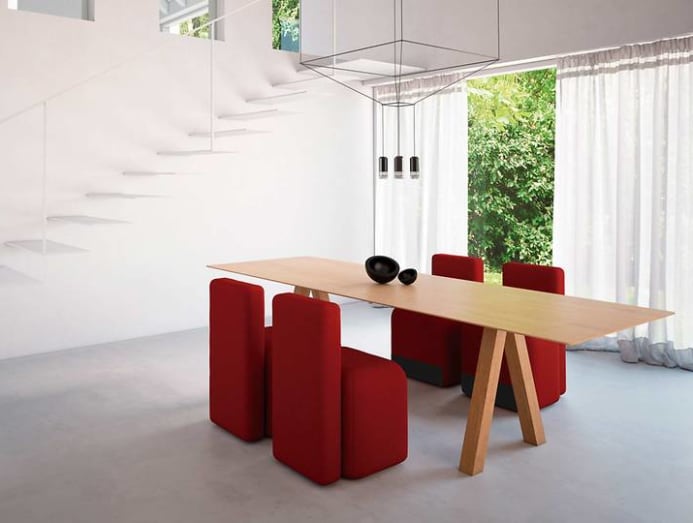 This elegant yet understated Viccarbe Trestle Table works well as either a dining table or work desk. The table pairs effortlessly with the Season Chairs, which boast discretely hidden castor wheels for flexibility in moving about.
Available at Space Furniture