Gifting in a pandemic: What have Singaporeans bought for Christmas this year?
In light of pandemic times, Singaporeans are rethinking their Christmas purchases. This year, shoppers chose to gift loved ones with homeware, timeless handbags, and gifts that give back, e-commerce sites told CNA Luxury.
The coronavirus pandemic has altered many aspects of our lives, from the way we work, to the way we live and the way we socialise.
This festive season, the pandemic has also changed the way we shopped for Christmas gifts, according to several e-commerce sites that CNA Luxury spoke to.
"Now more than ever, our customers are searching for items that create a positive space at home and we have seen an increased appetite for home decor and interior items this holiday season," shared Libby Page, Senior Fashion Market Editor of Net-a-Porter.
"For Singapore customers, there's been a consistent interest in purchasing candles as Christmas gifts. This year, more than ever before, individuals are committed to making their homes a pleasure zone, and home fragrances from the likes of Diptyque, Cire Trudon and Fornasetti, offer a failsafe choice and promise to elevate any space," Page added.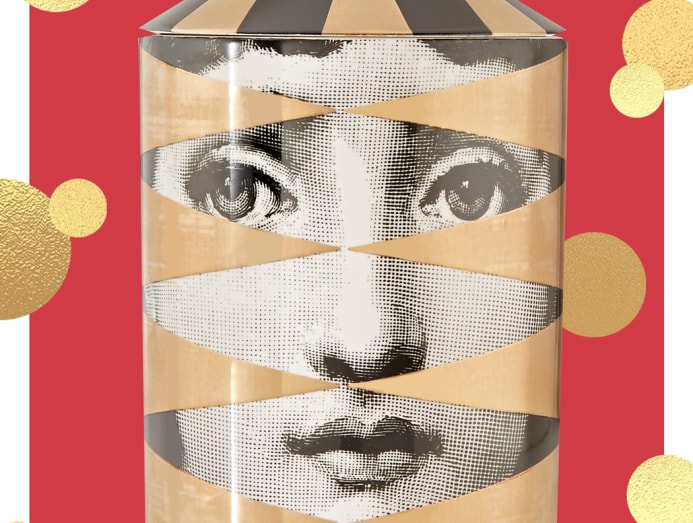 "This year has seen our shopping habits change in many ways – reflecting the new ways of living that we have adapted to around the world. We have collectively directed our spend towards things like homewares and loungewear more than ever before, speaking to the increased value we are placing on creating beautiful and comforting environments in the places that we are spending most of our time," said Celenie Seidel, Senior Womenswear Editor.
Charlotte Cain, founder of Boutique Fairs Singapore, echoed similar sentiments. "We have a wide range of products from fashion and accessories to food and beverage and more, but over the last few weeks leading up to the festive season, our highest sellers have been from the home goods category followed by wellness. In this unusual year where travel is off the table and holidays look a bit different for many people, it seems that people are seeking products that bring comfort and ensure wellbeing."
Boutique Fairs is a twice yearly shopping event held at the F1 Pit Building. This year, the company launched e-commerce site eBoutiques as a complement to its in-person events.
The site also noted an interest in charitable gifts. "Our highest seller at the moment from a brand standpoint is Riau Candle Co, a social impact project creating meaningful employment for marginalised women," shared Cain. For every candle purchased, Riau Candle Co gives 100 per cent of profits to charity.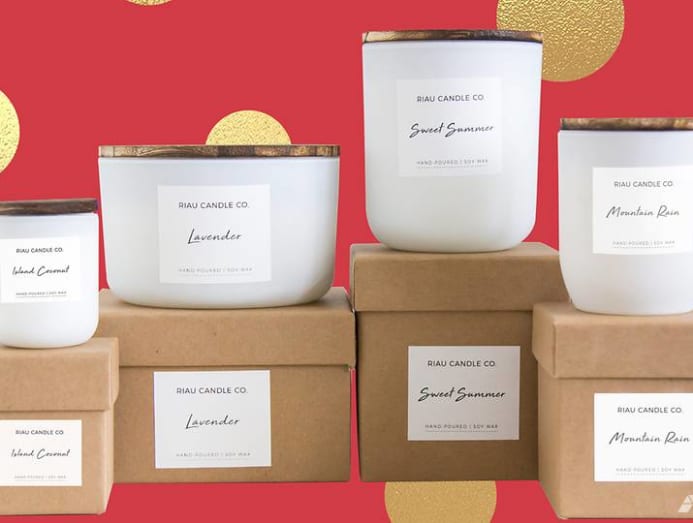 In addition, Cain shared that there has been an increase in shoppers buying from local brands. "We have always seen great interest in shopping local and supporting local brands, but I would say this is even stronger in 2020 with the desire to support local designers and stimulate Singapore's economy in any way we can."
With the pandemic highlighting the importance of sustainability, more people are also shopping for pre-owned items for their loved ones.
"There is a strong growing trend for preloved items in Singapore with an uplift of orders by 164 per cent in November 2020 compared to the same period last year," said a spokesperson from pre-owned fashion site Vestiaire Collective.
"The rise of sustainability and the impact of the current crisis has also challenged society at large to reconsider its values and behaviour, influencing us to rethink the way we use our wardrobes and redefine the way we consume fashion."
While luxury handbags remain a top seller among buyers this season, the company has seen a spike in sales in November for accessories such as small leather goods, belts and more (by 22.5 per cent), followed by jewellery (by 12.5 per cent), citing Gucci, Chanel and Dior as top brands.

However, buyers are leaning more towards classic and timeless pieces this year, Vestiaire Collective added. Data from Net-a-Porter and Farfetch also support this trend. "We witnessed a surge in interest of luxury handbags such as Bottega Veneta, Gucci and Saint Laurent; we now see customers opting for 'forever bag' investments for their loved ones in the current climate," said Page.
"People are thinking more consciously about the longevity of their purchases," said Seidel. "For the festive season, favour towards investment pieces such as fine jewellery and watches, pre-owned collectable items, such as the Hermes Birkin bag, and conscious, sustainable items will continue."
"For the festive season, favour towards investment pieces such as fine jewellery and watches, pre-owned collectable items, such as the Hermes Birkin bag, and conscious, sustainable items will continue." – Celenie Seidel