Gold, silver, bronze: Which watch case material is best for you?
Whether you want to go for gold to parade your wealth or prefer a metal that ages with you, like bronze, there is no shortage of case material – from traditional to high-tech – to suit every budget, taste, function and occasion.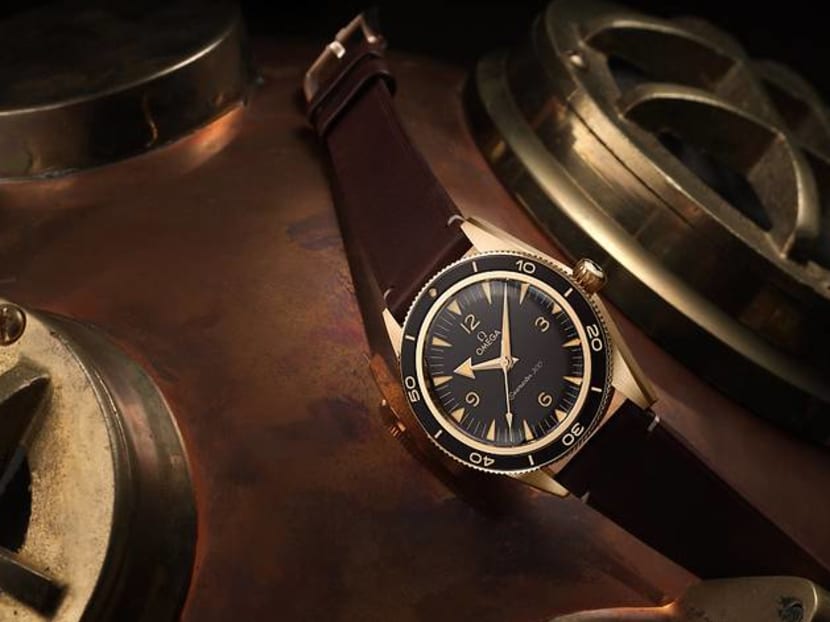 As watch brands fight for our attention and wallets with an increasing array of available colours, materials, and complications, the options can be overwhelming. But once you've settled on a design, your next priority should be the case material, given how often you look at and handle it.
Whether you care about weight, durability, scratch-resistance or just good ol' shininess – there are high- and low-tech choices for every consideration. Here are the most popular ones.
BRONZE
Decades of research and development have given us so many high-tech options to choose from that the charm of a low-tech material is becoming increasingly sought after.
When Panerai released the Submersible Bronzo PAM383 in 2011, it was a smash hit. The idea of a watch designed to age with its wearer, like well-worn leather or denim, was romantic and enticing, and it marked the beginning of a horological bronze age.
Traditionally an alloy of copper and tin, bronze had many applications in maritime equipment because of its anti-corrosive nature, and thus has been a popular choice for today's (usually limited-edition) dive watches. Like rose gold, brands have played around with the alloy ratios to create a shade that's just warm or cool enough to their liking.
Watch owners themselves are known to do their own experiments, too. Online communities and forums are full of bronze enthusiasts sharing tips on how to speed up the ageing process, or to achieve different colours and patterns based on different chemicals and substances.
The best part is, any unwanted outcomes can simply be polished off and the case made to look like new again. But for those who want the gold-like glow without the constant maintenance, Omega's Seamaster 300 Bronze Gold is an alloy that promises to stay shiny for a long time, and won't stain the skin.
CARBON
Lighter and stronger than titanium and commonly found in aircrafts, race cars and sporting equipment like racquets, golf clubs and bicycles, carbon fibre is automatically associated with toughness. It even looks the part thanks to a naturally dark colour (therefore negating the need for PVD or DLC coating) and woven pattern.
What we see in watch cases are actually carbon fibres that have been bound with a plastic polymer resin to create a composite material that is light and durable. By varying the types of carbon used, the way the fibre sheets are layered, and the polymer resins used to bind them, one can create a variety of composites with different properties.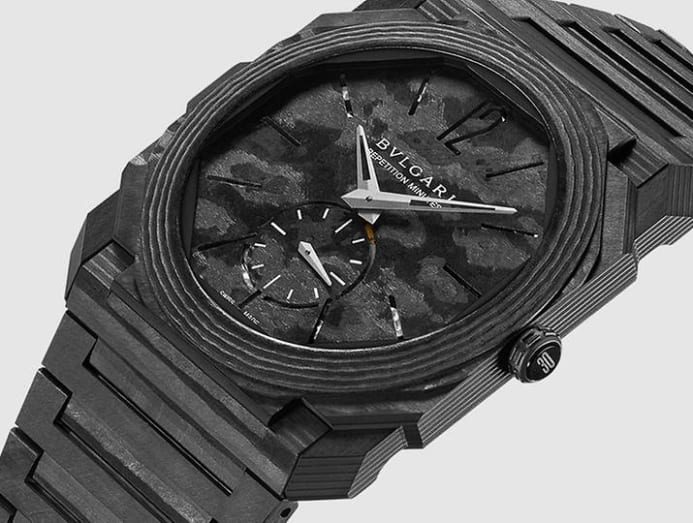 Forged carbon composite, for example, is made from small pieces of carbon fibre composites that are pressed into shape as the resin cures. This gives the material a flaky appearance, and the first to capitalise on this was Audemars Piguet when it released a special edition Royal Oak Offshore for the Alinghi sailing team in 2007.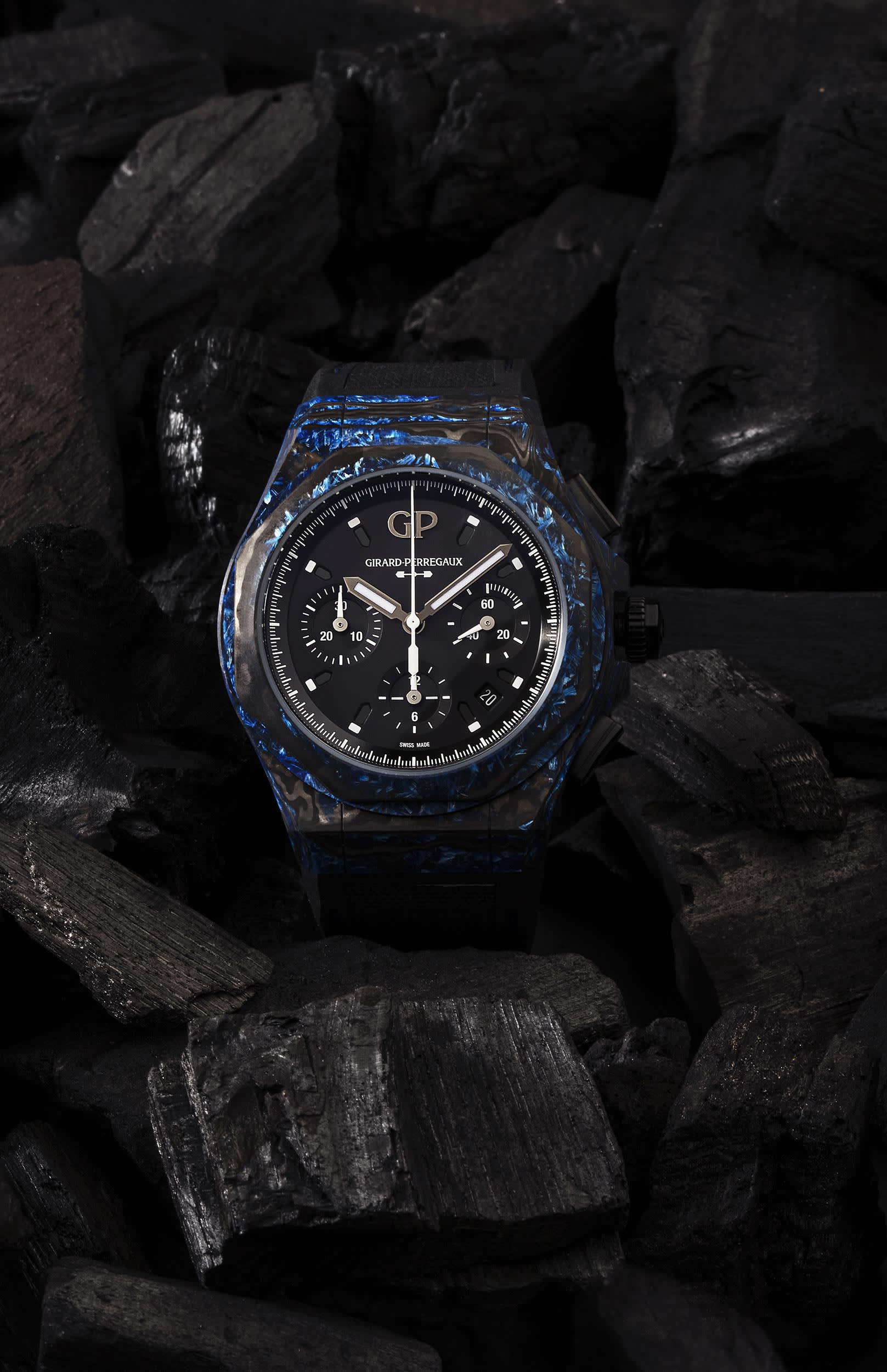 As the aeronautical and automotive industries continued to discover new ways to play with carbon, the watchmaking industry continued to adapt them to fashionable use. Girard-Perregaux's Laureato Absolute Rock uses coloured fibres and carbon-like glass to create a marbled look. Richard Mille often relies on Carbon TPT for its strength and damascene appearance. Bulgari even made a minute repeater out of Carbon Thin Ply, giving the record-breaking watch a rough and raw aesthetic. Because these composites are cut from a larger block, no two cases will have the same pattern.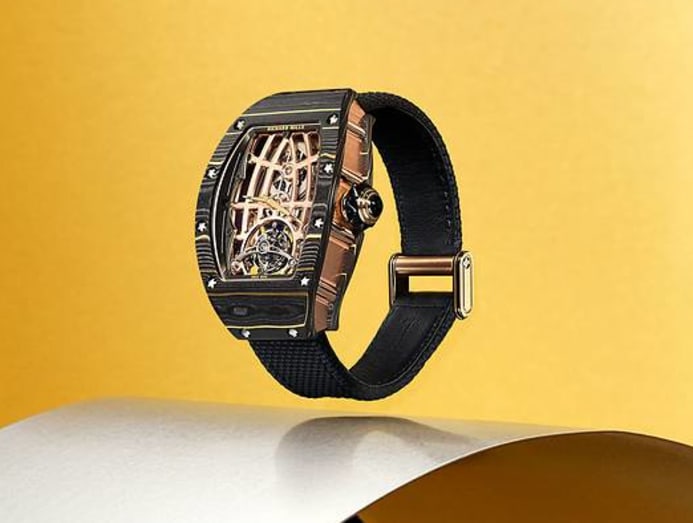 Perhaps the only downside of carbon composites is that their incredible sturdiness makes them difficult to recycle, as they can't be easily melted down for reuse.
CERAMIC
Offered with high shine or smooth matte finishing, the kind of technical ceramic found in watches today can hardly be compared to the stuff that makes pottery. Thanks to Rado's pioneering efforts in the use of ceramic in the 1960s with the release of the Rado DiaStar, it became the first non-metallic case option for watchmakers to play with. But it wasn't until Chanel adopted the material for its more massively appealing J12 collection that other luxury brands started taking notice.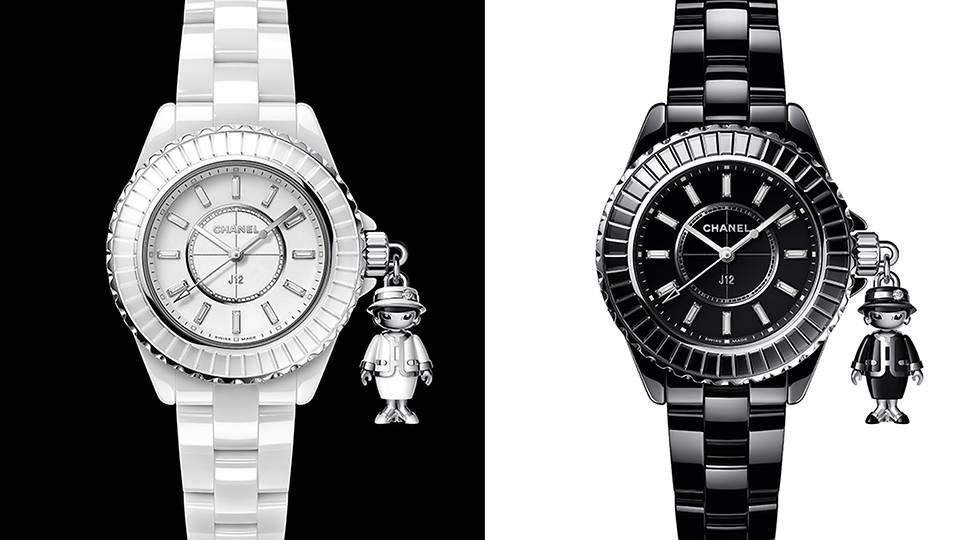 Ceramic's incredible scratch-resistance is great for keeping watches looking brand new, and its imperviousness to UV rays means its colour will never dull. Still, brightly coloured ceramic only started appearing in the past decade, once brands like Hublot figured out how to keep ceramic pigments from fading during the sintering process that gives it its signature hardness.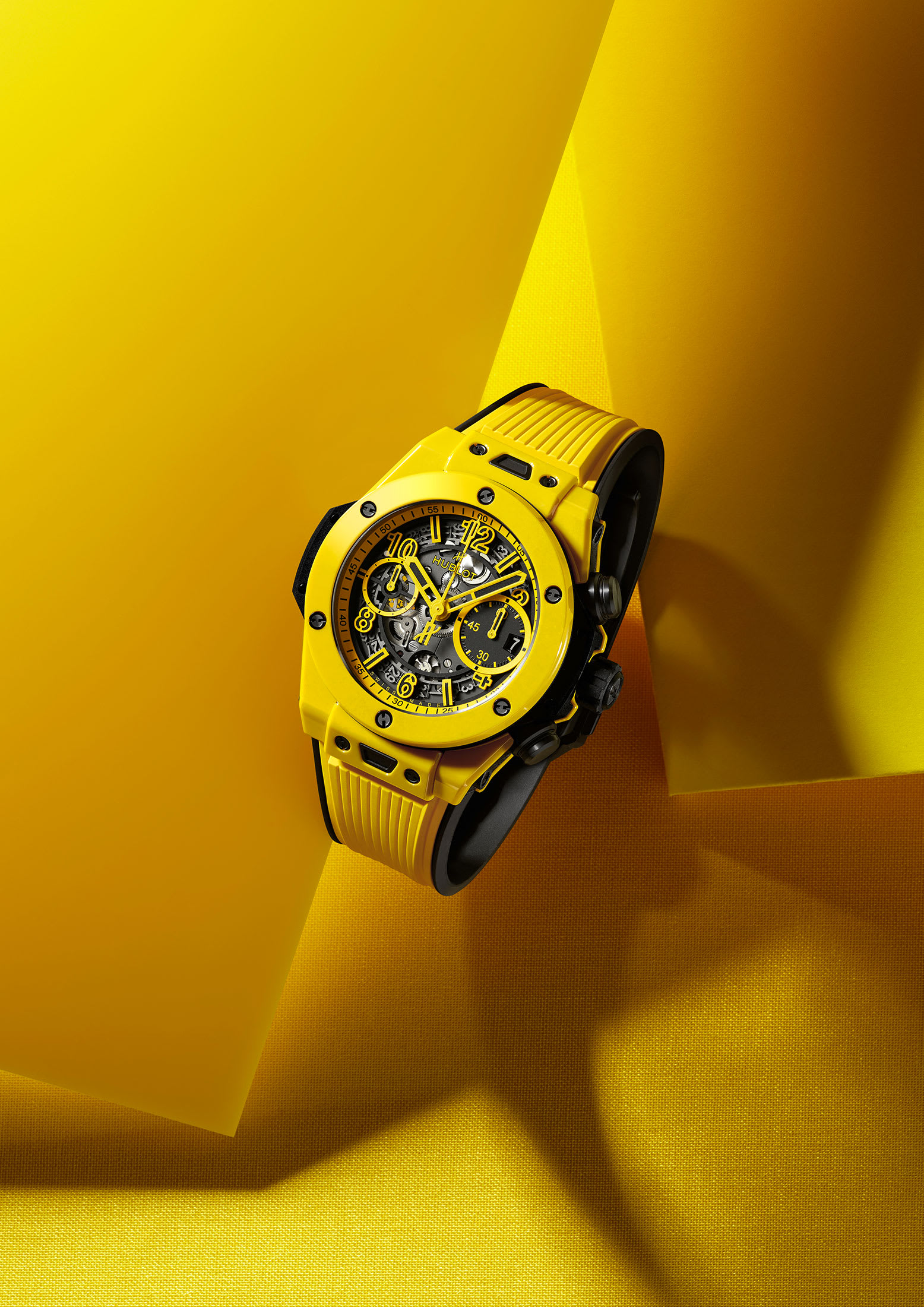 Ceramic is also lightweight and hypoallergenic, so they make burly sports watches like Audemars Piguet's Royal Oak Offshore, IWC's Pilot's Watch Top Gun and Panerai's Luminor somewhat easier to bear on the wrist. It is, however, not shatter-proof so there's no guarantee it will survive a really hard knock.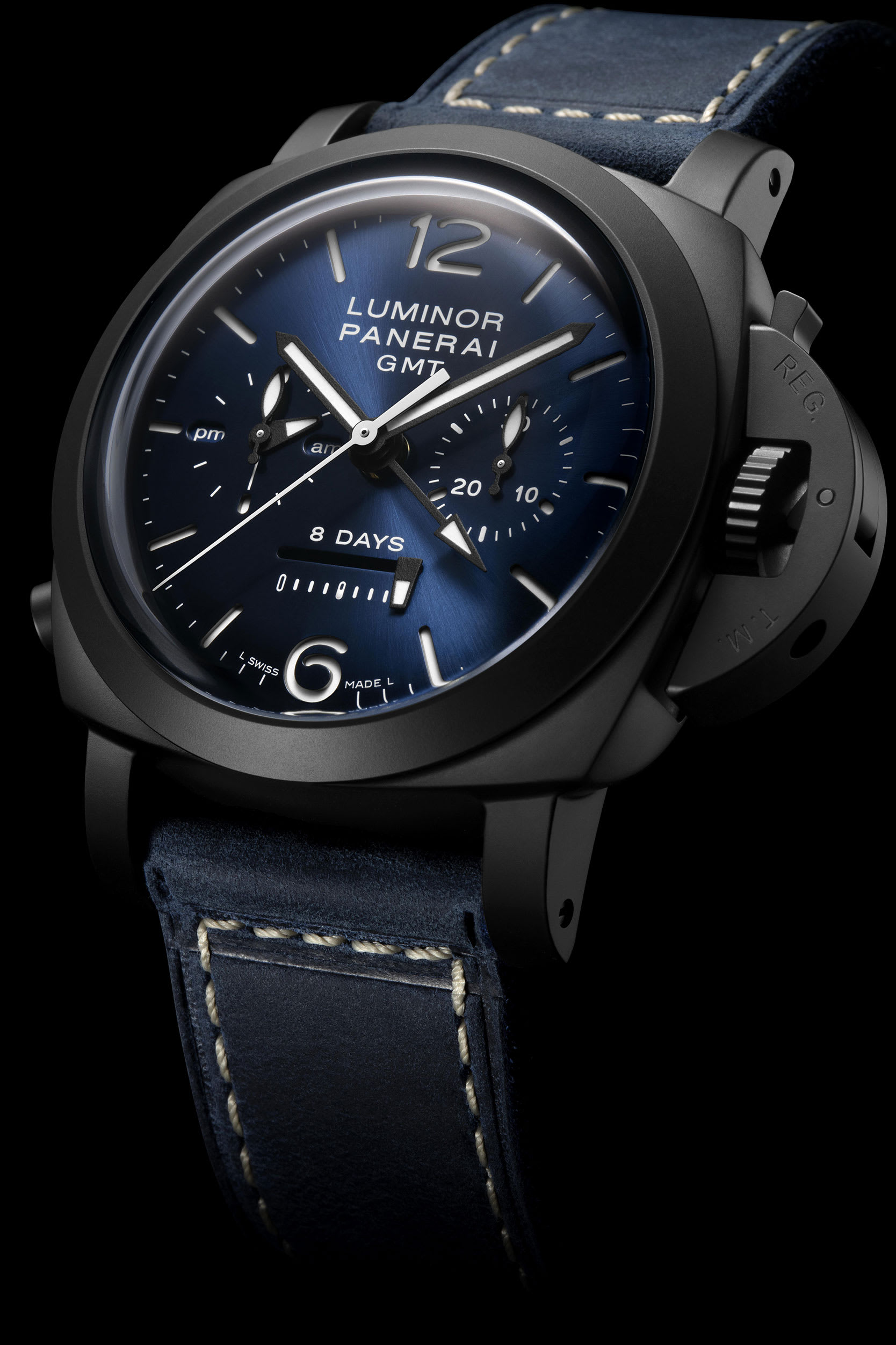 While ceramic itself is not a particularly expensive material, manufacturing it is. Expect watches fully cased in ceramic to be pricier than steel and titanium ones, but cheaper than precious metals.
GOLD
Forming the backbone of all things luxurious, gold is the ultimate workhorse in haute horlogerie. It's versatile, it doesn't tarnish, it has a long history of being made into beautiful objects and, compared to trendy high-tech materials, you never have to explain why a gold watch costs what it does. Some even embrace the metal's heavy weight – its considerable heft an assurance of opulence.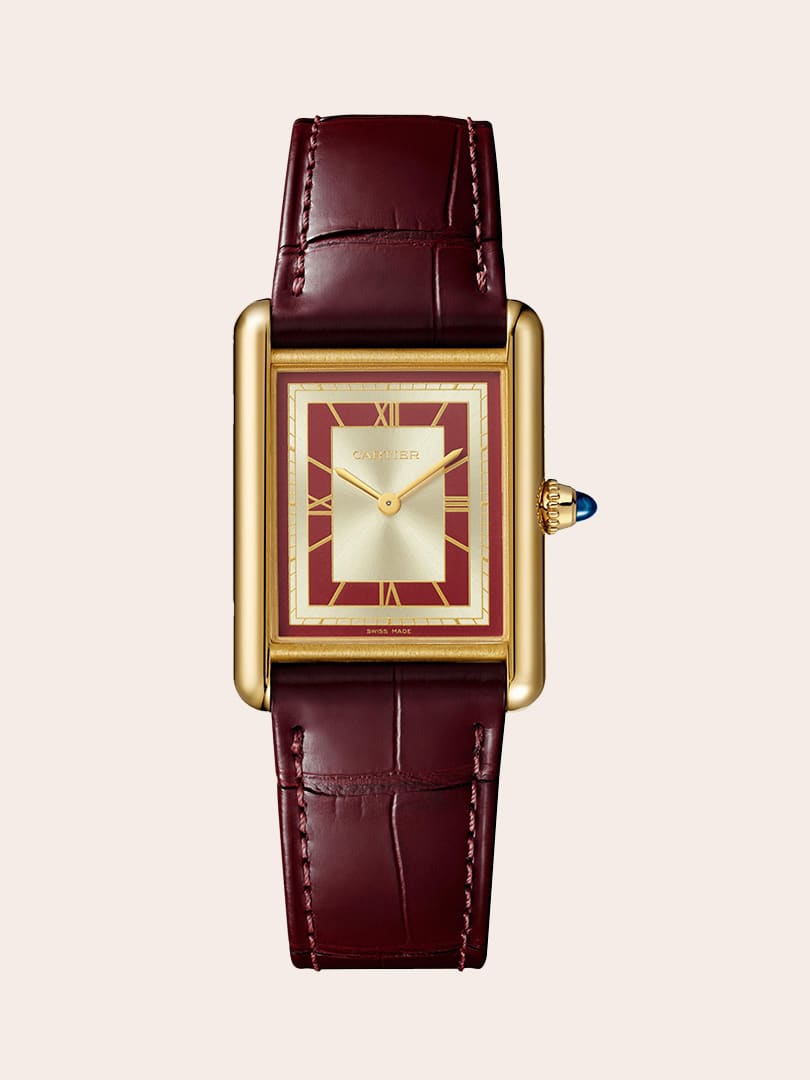 Gold may be traditional, but modern tinkering has kept it from feeling dated. Hublot's Magic Gold adds ceramic to the mix to offer scratch-resistance; Montblanc has revived green gold with an alloy incorporating silver and iron; and many brands have formulated their own recipes for red, pink and rose gold, such as Omega's Sedna Gold, Rolex's Everose Gold and Hublot's King Gold.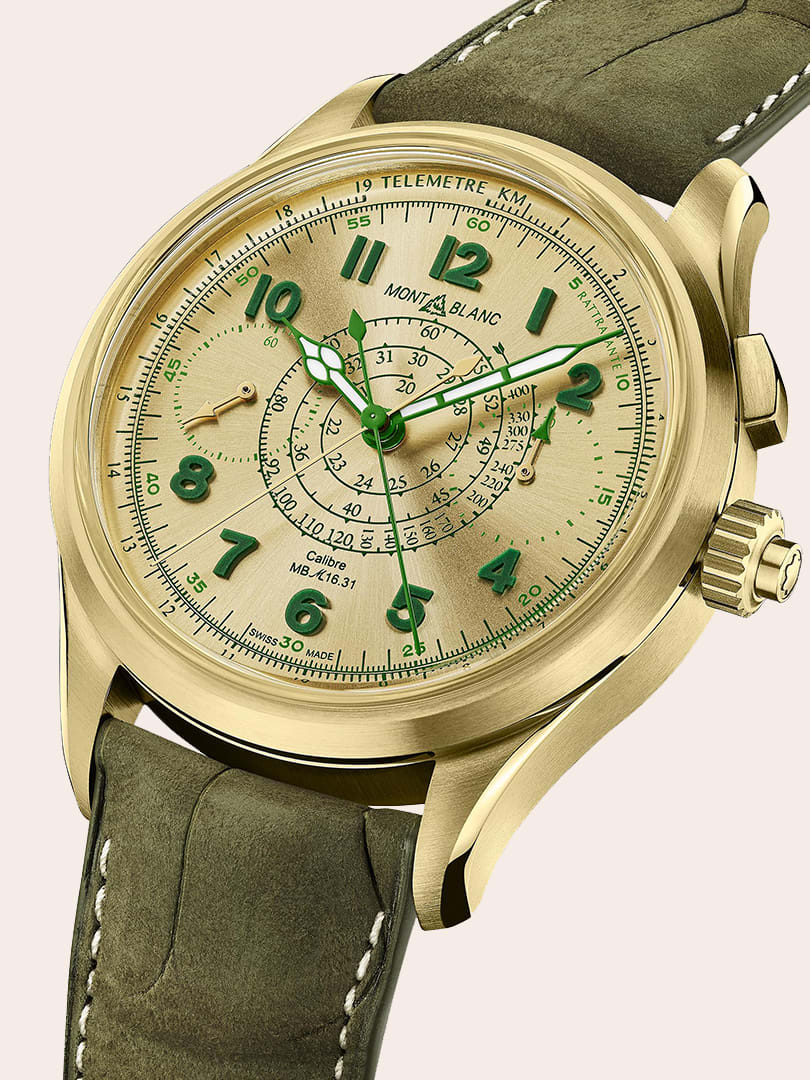 And it's not just dress watches that benefit from gold's versatility. Zenith added a rose gold version of its Chronomaster Sport this year, as did Parmigiani for its Tondagraph GT.
PLATINUM
Gold's heavier and much more expensive cousin will give its owners plenty to brag about. Platinum is about 30 times rarer than gold, and also mined far less. Approximately 3,300 tonnes of gold are mined each year, compared to 190 tonnes of platinum.
It may look like white gold, but platinum is a naturally white metal that requires no alloying elements to get its silvery sheen. Because of this, platinum won't yellow over time, but will require frequent buffing because its softness makes it easier to scratch than gold. It is also this softness and ductility that makes platinum an unpopular choice for chiming watches, as the metal appears to absorb the sound, though some may argue that the resulting sound is cleaner.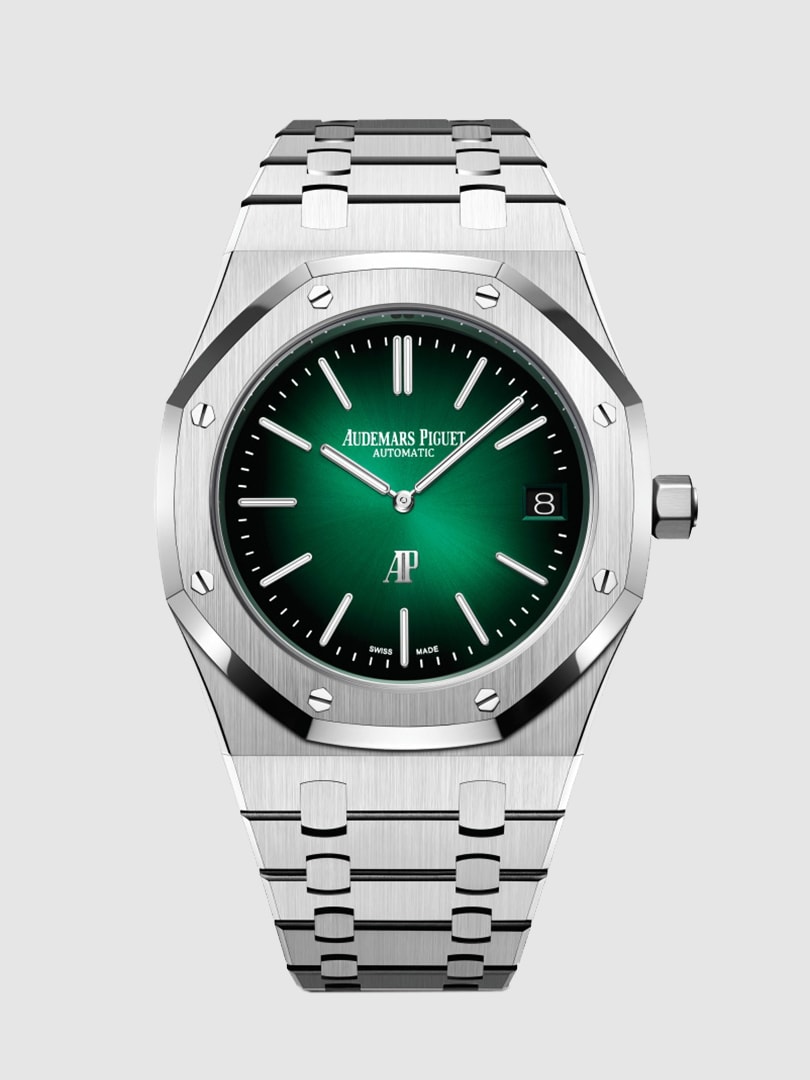 Platinum's uniquely cool-toned lustre has largely been left untampered with, but Panerai recently unveiled its Platinumtech Luminor Marina PAM1116, which uses an alloy that is supposedly harder than regular platinum.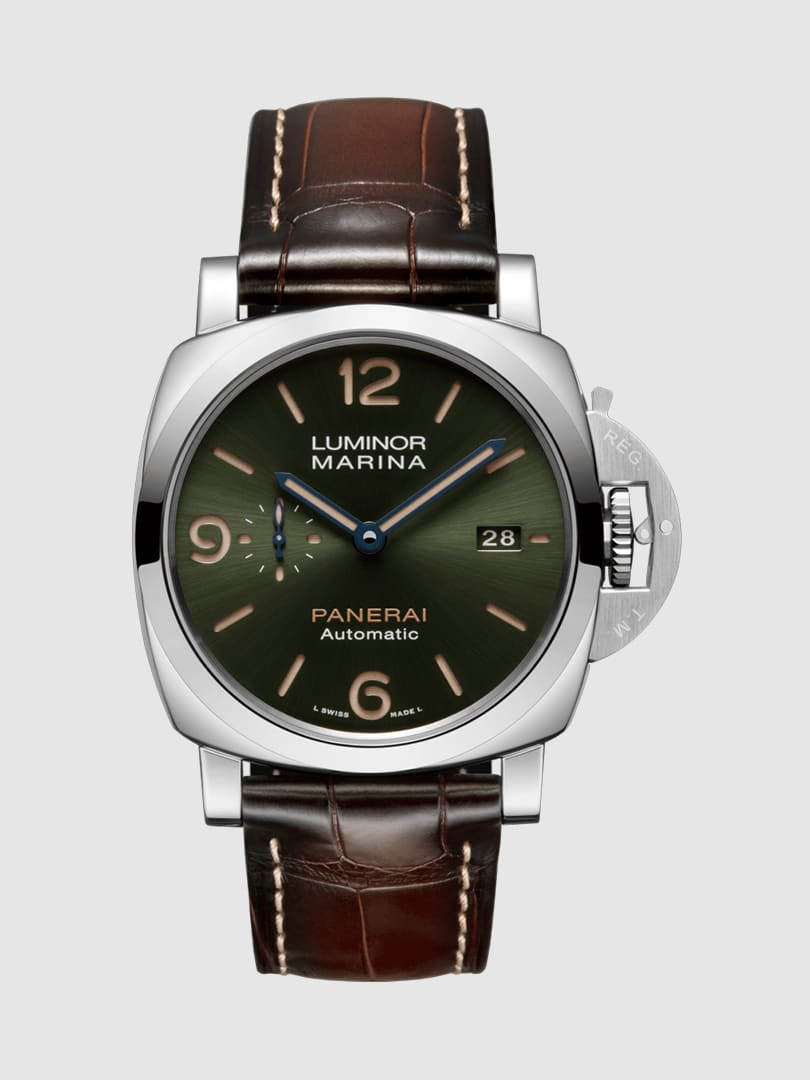 SAPPHIRE CRYSTAL
Its plasticky appearance won't win over buyers who want their expensive watches to look the part, but for those who would rather see than be seen, sapphire crystal's bare-it-all aesthetic is a bold alternative to conventional metals. When paired with a skeletonised movement – especially those with unusual constructions like the Purnell Escape II Absolute Sapphire with two triple-axis tourbillons – the view is breathtaking.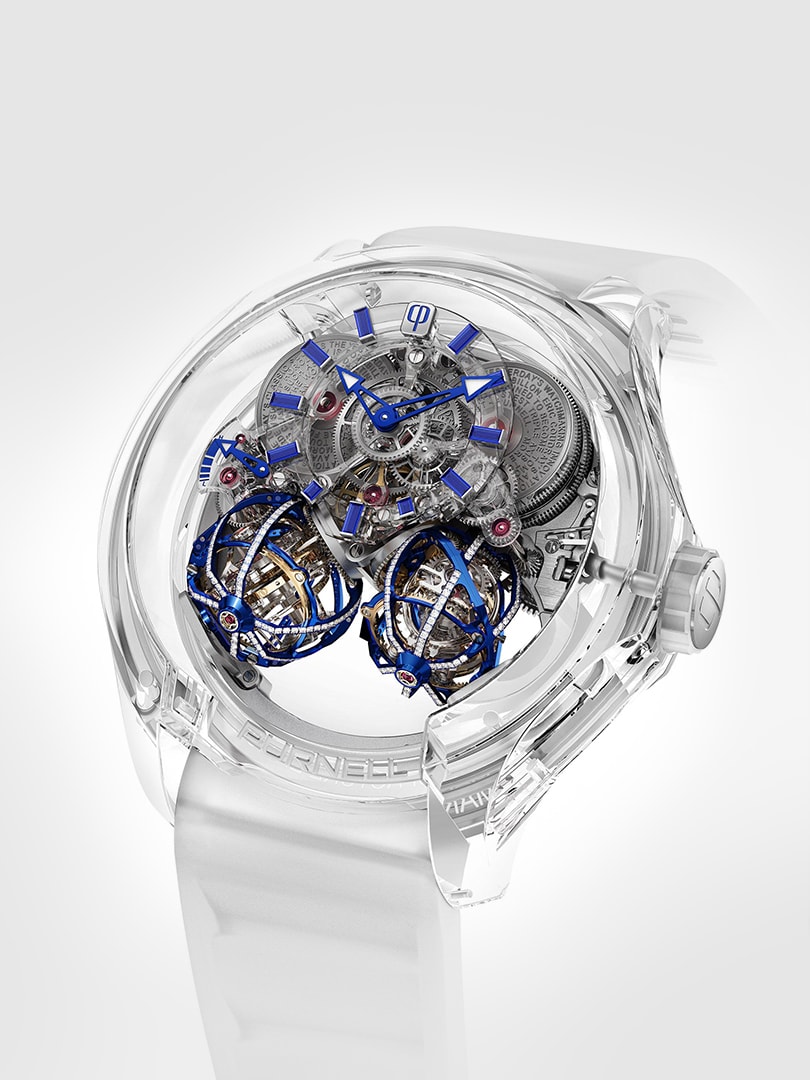 Richard Mille was the first to develop a case made entirely of sapphire crystal in 2012, and each of the five pieces of the RM 056 made retailed at US$1.65 million (S$2.2 million). Much of that cost was attributed to how difficult sapphire crystal is to cut and shape. With a hardness second only to diamond, the synthetic material (made from crystallising pure aluminium oxide at very high temperatures) is virtually scratch-proof, which is what makes it the default choice for modern watch crystals.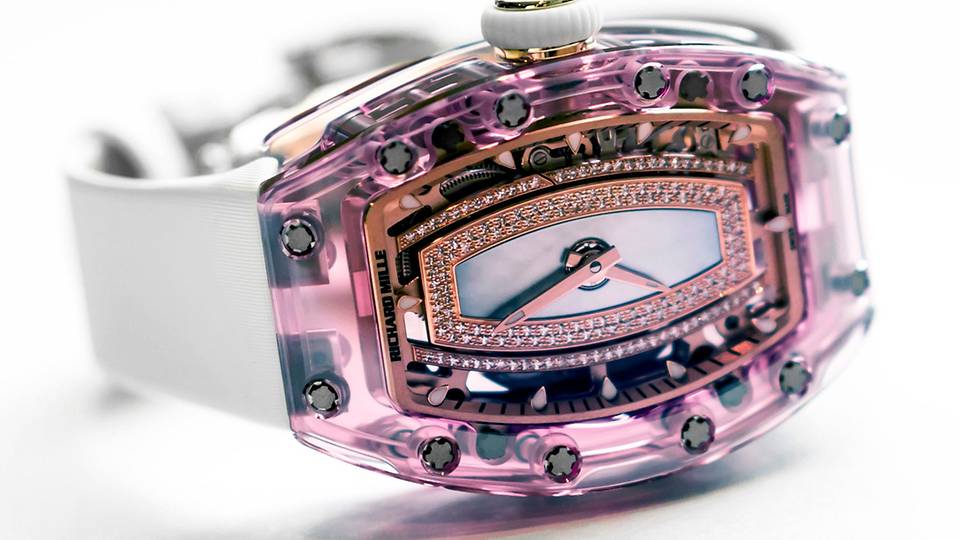 Enough buzz was generated from the RM 056 that other brands started work on their own sapphire creations, resulting in clear cases that were not only more affordable, but also came in different colours. Hublot and Chanel have even gone as far as to make matching sapphire crystal bracelets this year with the Big Bang Integral Tourbillon Full Sapphire and J12 X-Ray Electro respectively.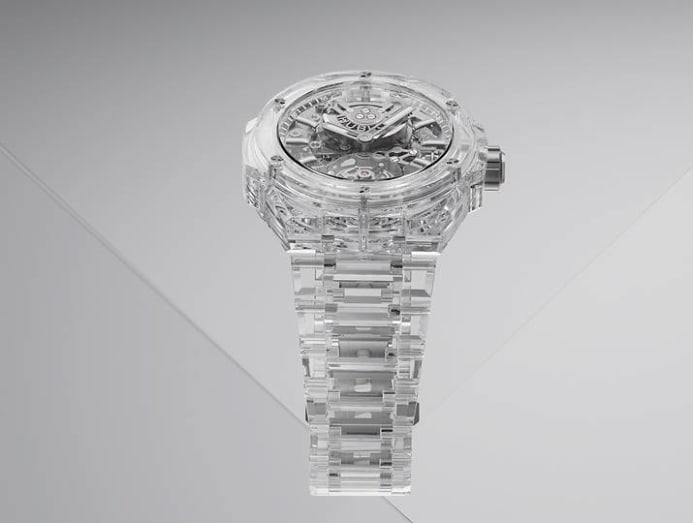 However, what makes sapphire crystal so challenging to machine may also be its biggest drawback – brittleness. Hit it hard enough and it might shatter, but sapphire's superb scratch-resistance will at least prevent micro scratches from weakening the surface over time.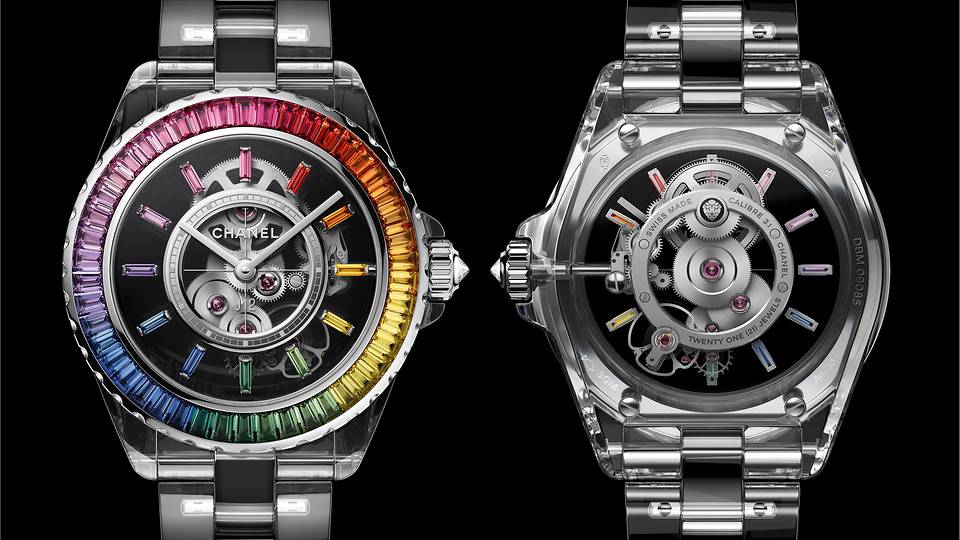 STAINLESS STEEL
There's nothing really exciting about stainless steel, not in usefulness nor in appearance. And yet some of the most in-demand watches of all time are steel ones. The Patek Philippe Nautilus, Audemars Piguet Royal Oak and almost the entire Rolex sports catalog have well-known, years-long waiting lists for their steel models.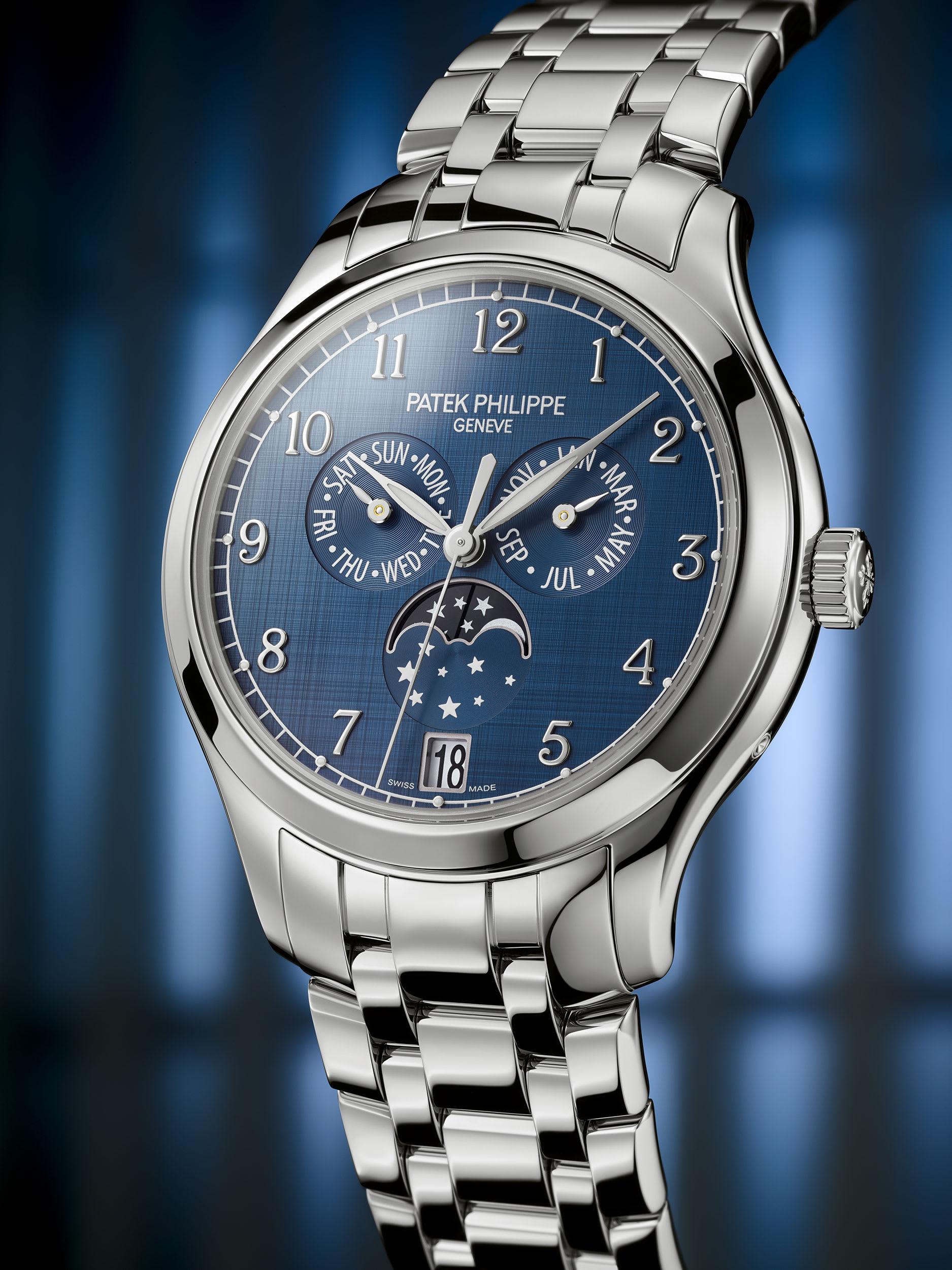 A big part of this has to do with steel's value, or comparative lack of it. Traditionally, luxury watches were only considered as such when precious metals were used, so up until the 1970s, steel examples were rare, thus driving up auction prices for vintage steel models. Now that steel is a widely accepted material in high-end watchmaking, brands can offer more accessible price points for their products, from entry-level models all the way to grand complications.
Affordability aside, it's not like stainless steel is completely without its merits. It doesn't rust, and it's hard enough that it won't dent from regular use. It also holds its finishing well, and the contrast between satin brushed and polished surfaces is often a point of delight. And with great design, the case material almost doesn't matter.
TITANIUM
When it comes to comfort, titanium is hard to beat. It's light, it's hypoallergenic and it has low thermal conductivity so you won't have to worry about strapping on an ice cube after waking up in a chilly room (or a branding iron if you left it out in the sun).
The world's first titanium watch was the Citizen X-8 Chronometer from 1970, but due to the difficulty of mass producing such cases, less than 2,000 of them were made. Now, thanks to much improved manufacturing practices, titanium watches are in abundance and are favoured for their strength (about five times that of steel), corrosion resistance and gunmetal hue. While titanium is often executed in matte, brushed finishes, brands like Grand Seiko are known for offering titanium tickers with a brilliant mirrored sheen through a technique known as Zaratsu polishing.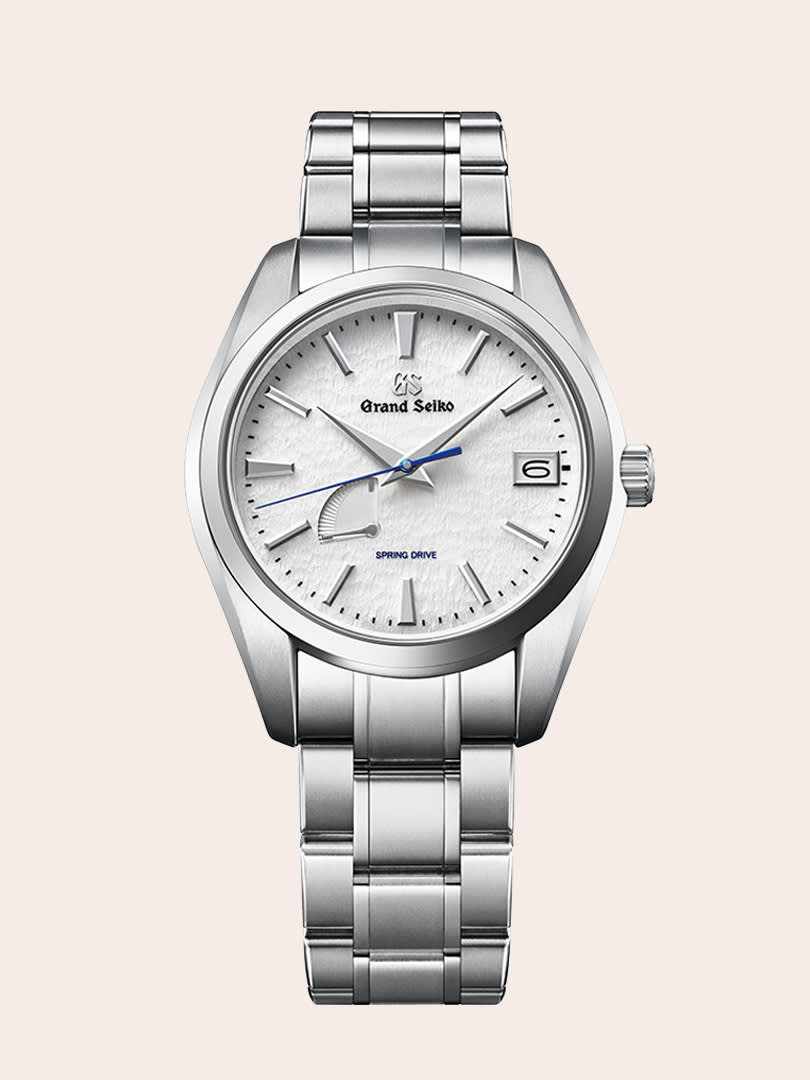 Speaking of polishing, expect to do this reasonably often with your titanium watch because the only area in which it loses to stainless steel is scratch resistance. The reason titanium is hypoallergenic is the oxide layer that coats the metal, but this layer is also what's prone to scratches. Fortunately, it is also easier to buff than steel.
There are, however, watchmakers that have found a way to avoid this little inconvenience entirely. IWC's Ceratanium is a composite material that adds ceramic's scratch resistance to titanium's many favourable qualities, while Citizen applies a surface-hardening technology called Duratect to create its Super Titanium.