Wine investment: With Fine Burgundy prices declining, has the bubble burst?
It's the question many investors are now asking themselves.
Investing in fine wine can be an expensive hobby. Deciding which one to buy, as the joke goes, is done on a case-by-case basis. These days, the priciest of these cases come from France's Burgundy region.
At the top of the pyramid sit makers Domaine Romanee Conti – in wine parlance, DRC. Certain vintages of its Grand Cru Romanee Conti go for about £16,500 (S$27,700) per bottle.
Some will scoff at such sums. But investors in wine have found that enough wealthy people desire certain Burgundy wines so much that prices have soared over the past decade.
They are coveted for their rarity – a small production from about 3,600 different domaines combined with an ever-growing desire for the region's wines has meant that prices for Burgundy's finest wines have outpaced their peers in France and abroad over the past five years.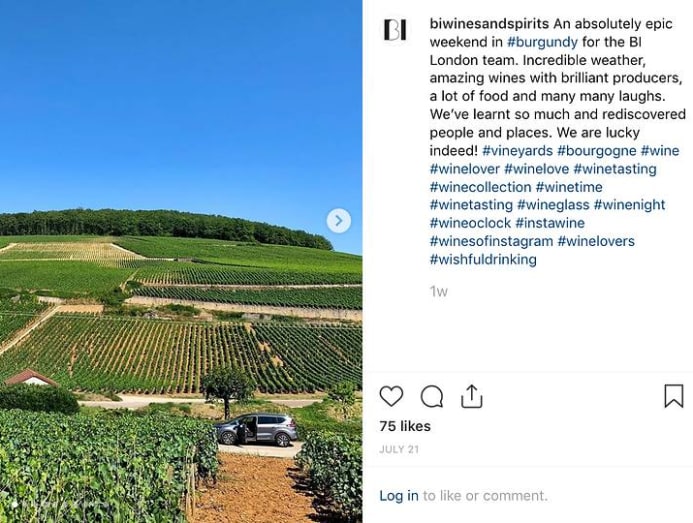 Plots on the Burgundian slopes tend to be fairly small, as do vineyard production volumes. Output in this part of France is measured in bottles, not cases. The region's annual production of around 200 million bottles accounts for just three per cent of all of France's wine output. Most of this is white Burgundy – but the wines in greatest demand tend to be reds.
Eight highly rated burgundies from DRC (including a white, Montrachet) have climbed in price by as much as five times since 2009. In recent years, wines with plots nearby these most highly priced wines – such as Domaine Lamarche La Grande Rue Monopole – have also climbed in value.
Yet this year, the situation has reversed. Fine Burgundy prices have begun to trail other regions. In the year to May, the Burgundy 150 index produced by Liv-ex, the largest online market for wine traders, has fallen almost seven per cent in sterling terms. Down for six consecutive months, this index has not seen such a sustained decline since its inception in December 2003. The question many investors are now asking themselves is whether the Burgundy bubble has burst.
At the beginning of this year, Ella Lister did not think so: "Our analysis suggested Burgundy had the fundamental factors in place to maintain prices."
The former investment banker set up the popular Wine Lister website and ratings system, which uses a number of different criteria to rate wines including critics' scores and popularity (based on internet search frequency).
Six months on she isn't so sure: "People have cottoned on to the fact that this crazy trend can't go on forever."
That's not to say she expects prices for the top domaines to reach bargain levels overnight. The same paucity of bottles available for sale, which makes for headline grabbing prices, should support values even in the sluggish periods.
Wines such as the Romanee Conti of DRC are made in relatively tiny batches. Between 1997 and 2011, average annual production was fewer than 5,300 bottles.
Its equally prized (and even rarer) white Montrachet averaged production about a quarter below that. Both feature in the wine-searcher.com list of the top 50 most expensive wines in the world. Most are from Burgundy, including the best from Domaine Leroy – part-owner of the DRC estate.
FOR INVESTORS – AND WINE DRINKERS – BORDEAUX COULD OFFER BETTER VALUE
Consider that one bottle of Domaine LeRoy's Musigny Grand Cru Burgundy buys you two cases of Chateau Mouton Rothschild – one of Bordeaux's (and the world's) top wines. Choose the latter, and you would also have enough money left over to cover the most sumptuous meal Paris can offer, including the cost of getting there from almost anywhere in the world. That relative value has not gone unnoticed by those who collect wine.
Some Burgundy lovers have decided to sell some of their stock and look elsewhere. "There has definitely been some rotation back into Bordeaux, especially into 2018 en primeur," said Giles Cooper at fine wine merchant traders BI. His concern is less for the top marques and more for less highly rated Burgundies which have ridden the wave of demand, swelling their prices.
BI has seen selling of wines from "good quality plots [very near the greatest vineyards] but without the same pedigree," such as Domaine Lamarche and Domaine Hubert Lignier.
There is certainly evidence of more Burgundy on offer this year. Liv-ex tracks sales volumes, but also the prices of wines offered for sale versus those bid. Since the end of 2017, average prices of Burgundy offered have doubled, while bids have sharply declined.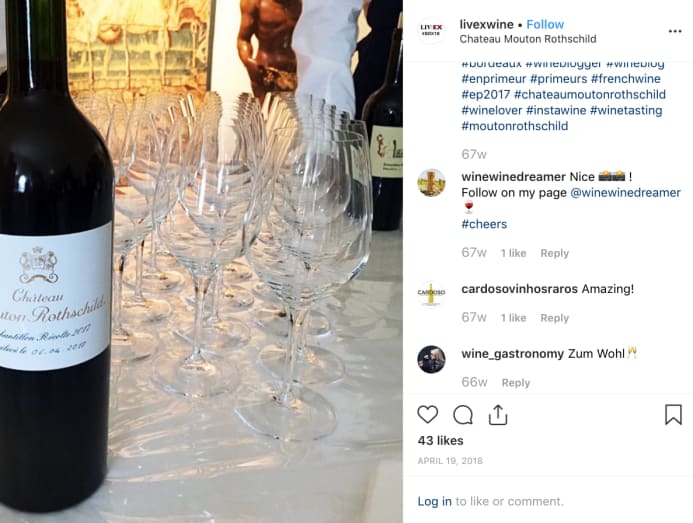 Anthony Maxwell at Liv-ex notes a polarisation in the fine Burgundy market between the top eight to 10 producers, then the rest.
"These laggards are underperforming," he said. "Suddenly there's a lot of supply around these growers. It's not as liquid a market as Bordeaux and prices have soared enough to bring out sellers."
Wine merchants who deal through the Liv-ex exchange tell him that collectors have already begun to recycle any profits back into good value Bordeaux from 2012-16. Indeed, Liv-ex estimates this year's early sales of the 2018 Bordeaux vintage were up 60 per cent in value terms over 2017. These years, while not the best for the region, were forgotten after a strong surge in prices for top Bordeaux in 2009 and 2010.
Maxwell also believes the changing tastes of wine consumers is playing a part – judging by sales volumes, more of us are seeking out fine wines outside of France, including those from Italy and California.
Meanwhile, Californians really do like their Burgundy. The success of the technology industry in the San Francisco Bay area allows for plenty of discretionary spending on fine wine.
"The US economy is humming," as Shaun Bishop put it. Having founded JJ Buckley Fine Wines in Oakland back in 1999, it is now one of the largest US fine wine retailers.
These one percenters are happy to pay top dollar for the very best because, frankly, they can try wines few else can. He says his clients have narrowed their focus on the most precious bottles from Burgundy, while avoiding the rest. Customers are also taking a greater interest in the top wines of the nearby Rhone region, such as the best Cote-Rotie from E. Guigal.
Surprisingly, one group that may not mind the recent dip in prices is the Burgundian producers themselves. They love the craft, not necessarily the money.
"People making Burgundy are wine lovers, less commercial types than in Bordeaux," cautions Jasper Morris, wine author and expert on the region. "Some makers are incandescent with rage at the secondary prices. For the most part, these are farmers, not traders."
Mr Morris also points out that the Asian buyer, famed in the past for only buying top marques, has matured. While some are cutting back, he senses the demand for top Burgundy comes from those who truly appreciate the quality.
Paulo Pong, founder of Altaya Wines in Hong Kong agrees. He says while most of his customers have focused on the lower to middle-tier Burgundies, the niche buyers of the top labels have not yet stopped their purchases.
For the rarest jewels that Burgundy offers, sustained demand means that prices may not fall much, if at all. Meanwhile top Bordeaux does look a relative bargain after some years in the shadows. As Ms Lister quipped: "Bordeaux might be so uncool it's cool again".
By Alan Livsey © 2019 The Financial Times
Alan Livsey is FT Lex research editor and wine lover; email alan.livsey [at] ft.com; Twitter: @confordpark