Travelling to a 'cold country'? Here's what you need to stay warm – and stylish
The temperatures are dropping fast in the northern hemisphere, so stay warm while looking cool when you jet off for your winter getaway.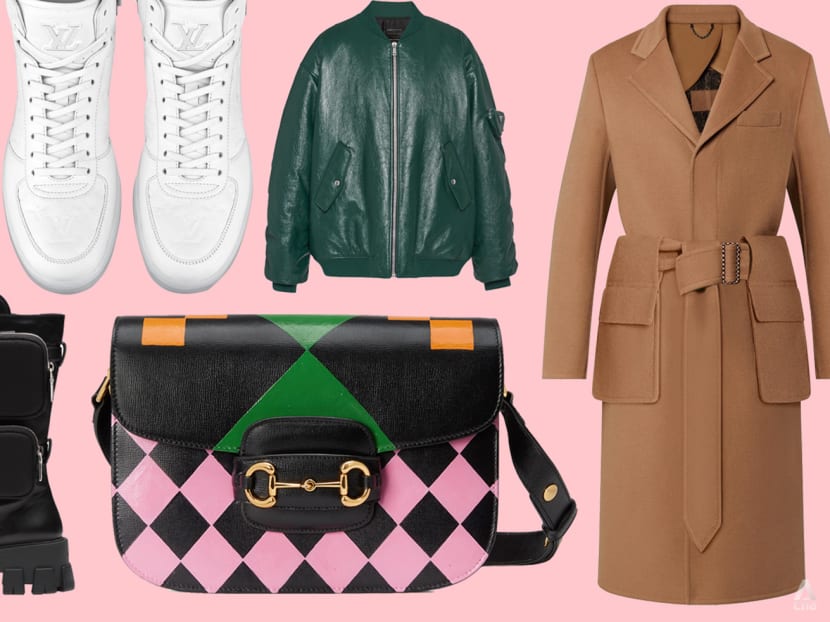 You've been counting down the days for almost two years. Finally it's possible to leave our tropical island and return without having to endure painfully long quarantines – at least not for some places you'll hopefully be returning from.
While the pandemic may have taught us to religiously add face masks and hand sanitisers to our daily mental checklist, it hasn't dampened our enthusiasm for escaping to foreign lands. In fact, it is plainly clear that Singaporeans are yearning to travel with airline websites crashing and travel agents facing snaking queues.
But before you round the year off with festive carolling on the streets, strolls in wintry gardens, gluhwein at Christmas markets and snow fights in the countryside (and dare we say, nights out in a club!), don't forget to update your wardrobe. Because we know the last time you bought winter wear was in 2019.
Here's to not feeling isolated from the rest of the world any more.
SWEATER WEATHER
The portion of any vacation where feeling comfortable is of utmost importance is on the flights to your destination and back. Spending 12 hours in a tight shirt during which it bunches up around your waist is hardly advisable. Stick to a combination of a T-shirt and sweater, such as this Lignes Graphiques zipped high-collar version from Hermes. Made from wool and cashmere, its rib-trim collar keeps your neck feeling cosy on the plane and can be conveniently zipped open should it get too warm in your seat.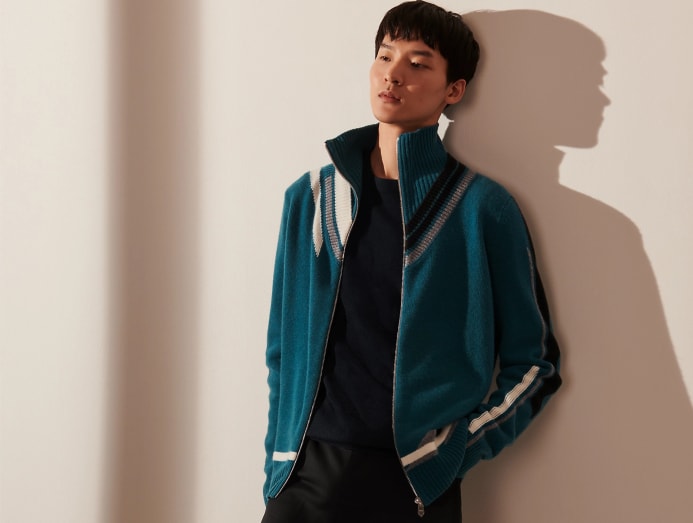 Ladies can go for this beautiful and unique shetland wool jumper from Bottega Veneta. Its relaxed fit and gaping arms allow for mobility while still keeping you feeling fuzzily warm as if you're wearing a hug. The neutral cement grey hue means it can easily be dressed up or down with pants or a skirt, and take you from the plane seat directly to Harrods.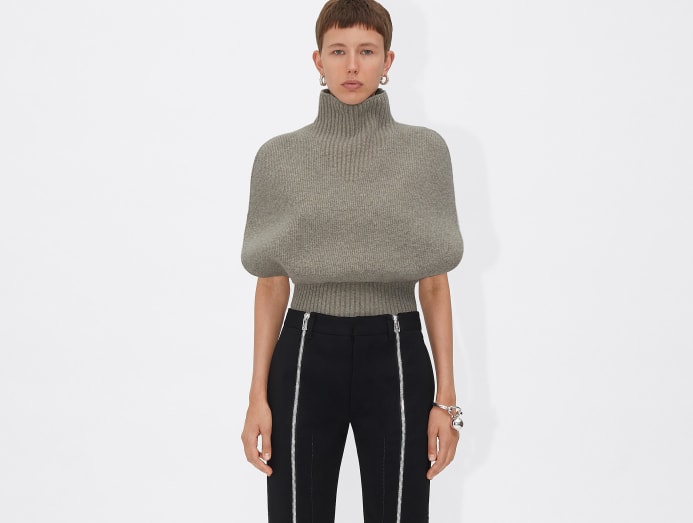 Alternatively, opt for this Fendi cropped cardigan with V-neck and ribbed edges and fastened with customised FF buttons. Made of beige velvet and viscose, it is embellished all over with a jacquard FF Karligraphy motif and will keep you feeling snug yet sexy.
BOOT CAMP
Wearing boots in Singapore's warm weather is simply impractical, so what better opportunity to break them out than when you're traipsing through the wintry season. Inspired by biker boots, these iconic ones from Prada's Monolith line are a sight to behold with straps that hold nylon pouches. They look great paired with a wool dress or cashmere coat and will fit right in when you're sauntering through Camden Market.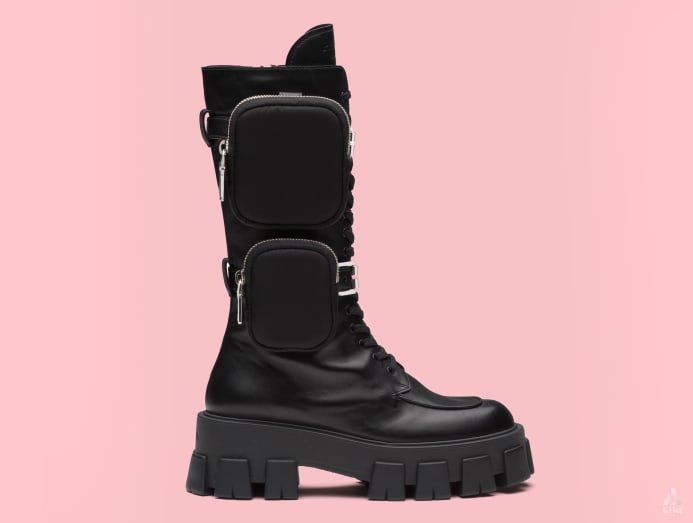 Men can opt for the Rivoli Sneaker Boot from Louis Vuitton. This version comes in supple leather embossed with Louis Vuitton's iconic Monogram pattern, and the classic hi-top is enhanced by refined detailing, including a metallic calf leather trim, so you can be on trend whether you are in Manhattan or Munich.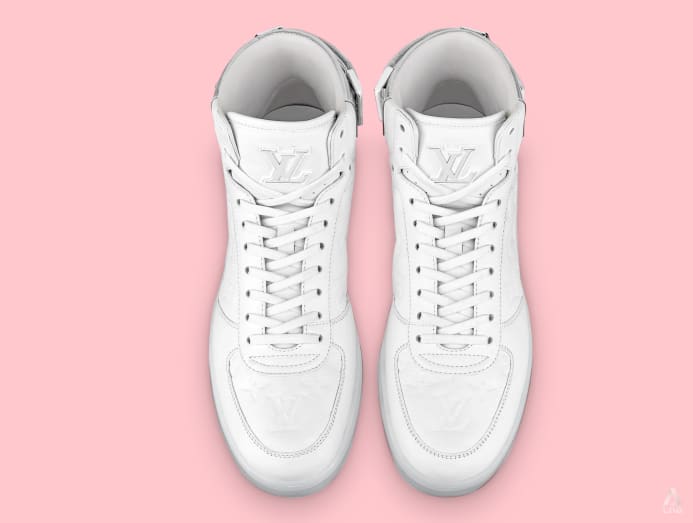 WET SEASON
You may be praying for snow when you're travelling during wintertime, but what you're more likely to encounter is rain – very cold rain. Stay warm and dry while crossing Central Park with this hooded raincoat from Prada that reinterprets bomber jacket details on an oversized parka-style silhouette. Made of Re-Nylon – an industrial-inspired fabric that is emblematic of the brand and made from recycled plastic trash collected in the ocean – the garment is unquestionably warm and functional.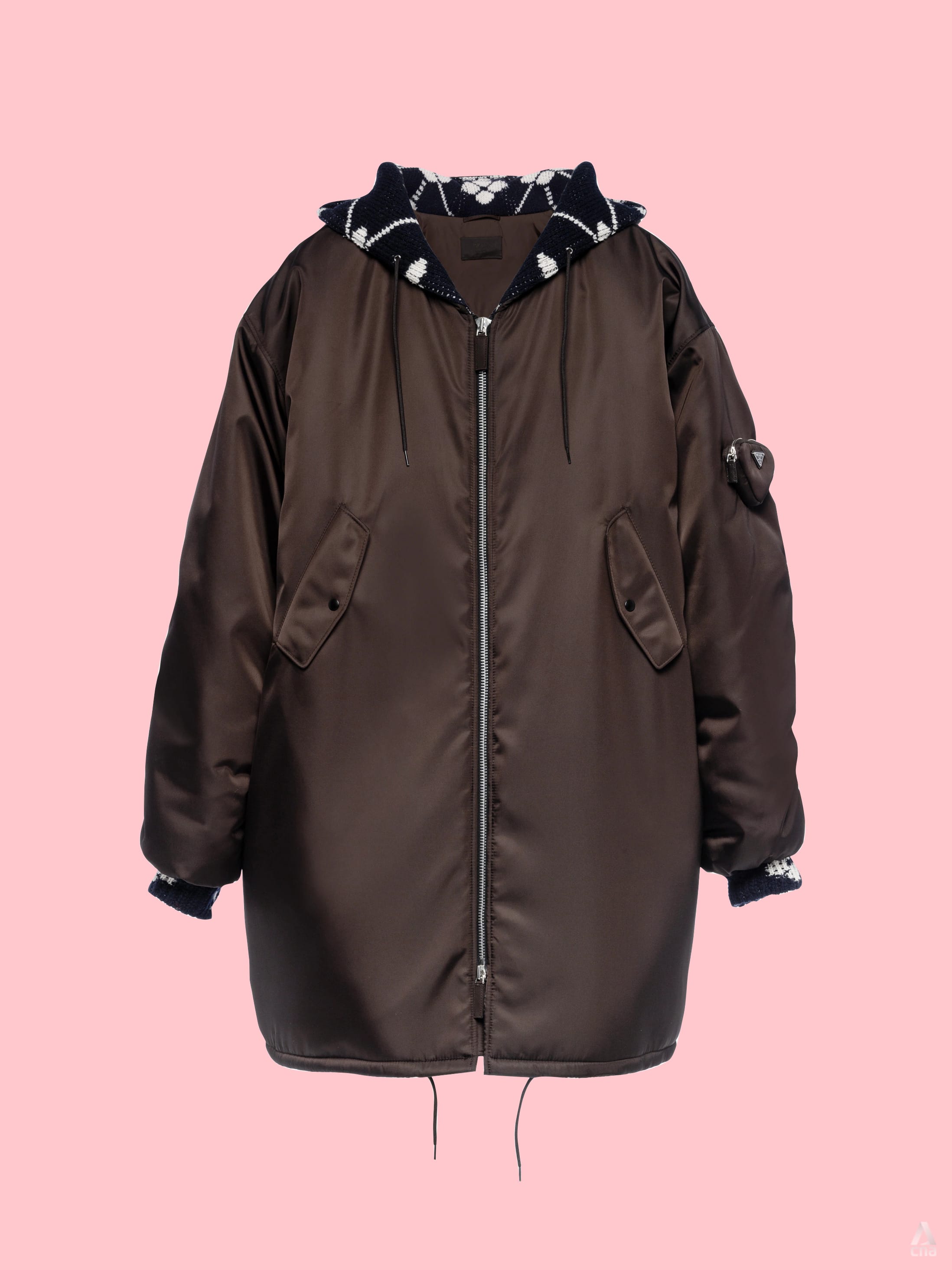 Ladies can repel the wetness with this boldly chic stretch nylon hooded parka from Bottega Veneta that's been crafted in an unmissable lollipop pink (so you can still look like a bright beacon of style in your Instagram photos amidst the grey and gloom of your surroundings). Its relaxed fit allows for mobility – and for you to tuck your handbag within, because we all know how disastrous it can be to get your essentials damp.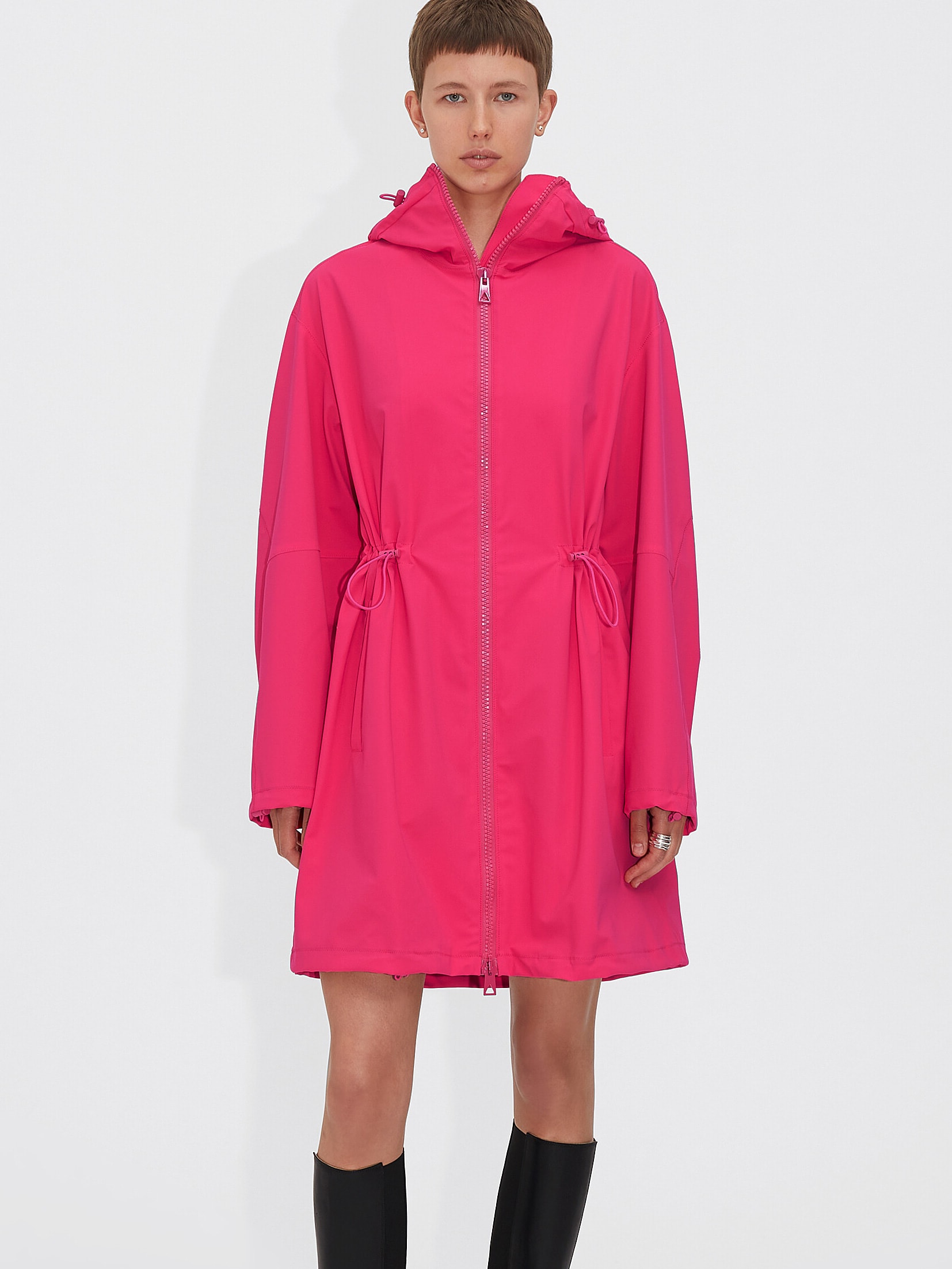 THE JACKET
If you're lucky, you'll have sunny days with blue skies. But the crisp weather will still call for snug outerwear, and men never can go wrong with a well-cut bomber jacket. This version from Prada is crafted in beautiful forest green nappa leather and is finished by hand to create a vintage effect. It also boasts an all-enveloping oversized design that emphasises a streetwear aesthetic and will seamlessly take you from The Louvre to Le Marais. Reinterpreted in a conceptual way, the iconic Prada triangle assumes a structural role in the garment, and is here transformed into a removable pouch applied to the sleeve.
For the ladies, this Prada velvet puffer jacket with goose down padding has a contemporary boxy silhouette, so you can easily fit in with the uber stylish locals while you are exploring hip neighbourhoods such as Harajuku and Gangnam. Aside from the stand-up collar that not only oozes attitude but keeps your neck warm, what sets this apart is the detachable sleeves so you can easily turn this into a vest.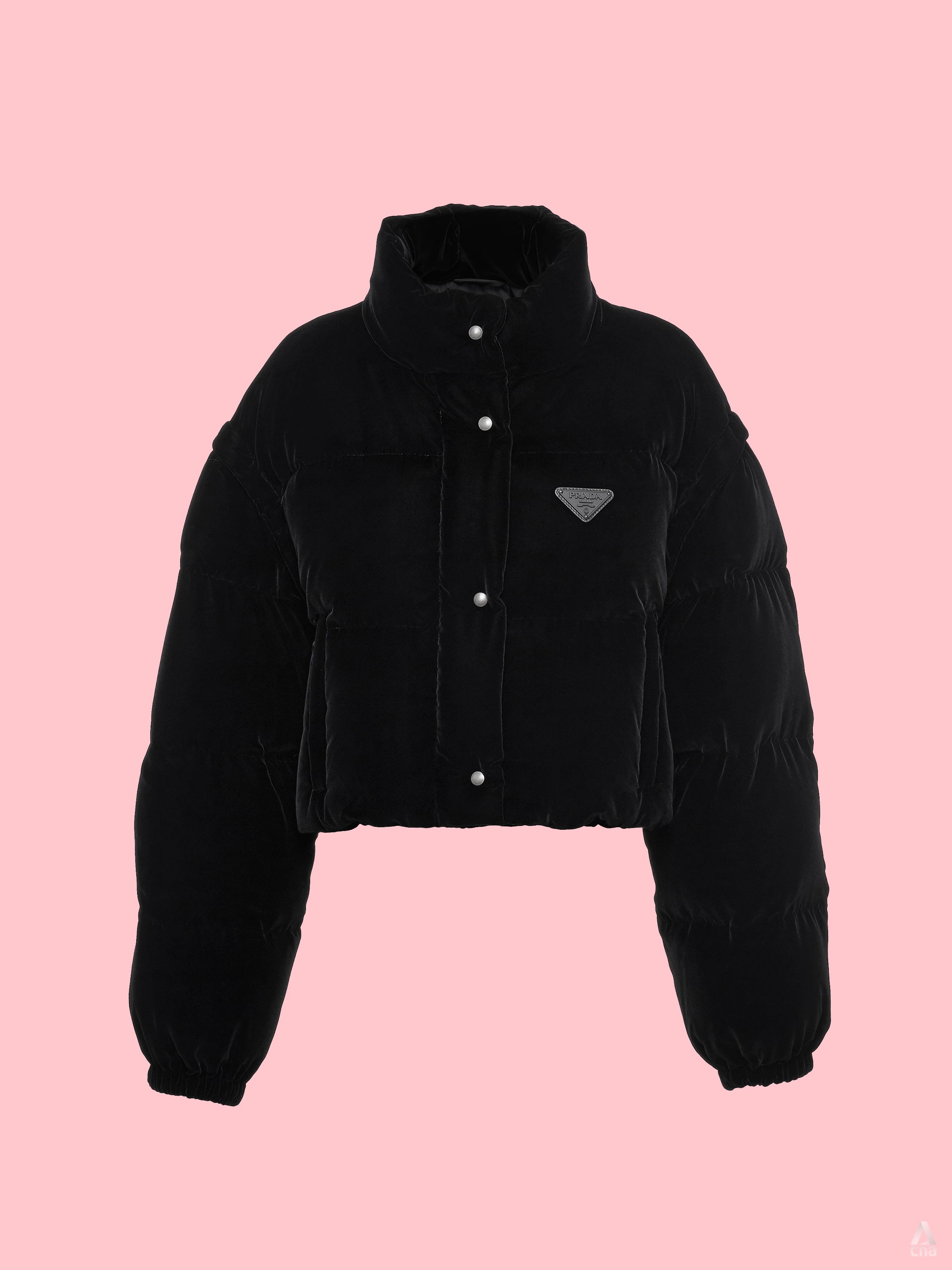 BAGGING RIGHTS
Keep your hands free for photo-taking while strolling cobblestoned streets with the Fendiness backpack from Fendi. Made from neon blue ECONYL® regenerated nylon (which is obtained from scrap material), its eye-catching hue means your travel partner will never lose you in the crowd. The black leather details and brushed black ruthenium-finish metalware keep it chic, while multiple zip pockets mean you can conveniently stash away your maps and gloves.
Ladies can leave the heavy lifting to their partners and just focus on sightseeing and style – which will be easy with this Gucci Horsebit 1955 shoulder bag that features black leather with bright and colourful geometric motifs. A cheery bag in freezing weather never hurt anyone, and this is spacious enough to hold much more than just a lip balm and hand sanitiser.
COAT CHECK
Whether you are visiting Tokyo, Paris or New York City, dining out at a Michelin-starred restaurant definitely has to be on the agenda — which calls for the right togs. This belted Damier coat for men from Louis Vuitton takes it up a few notches with its beautiful silhouette, gorgeous caramel hue, and luxurious double-face wool. The removable belt conveniently incorporates two patch pockets, which adds functionality without compromising form.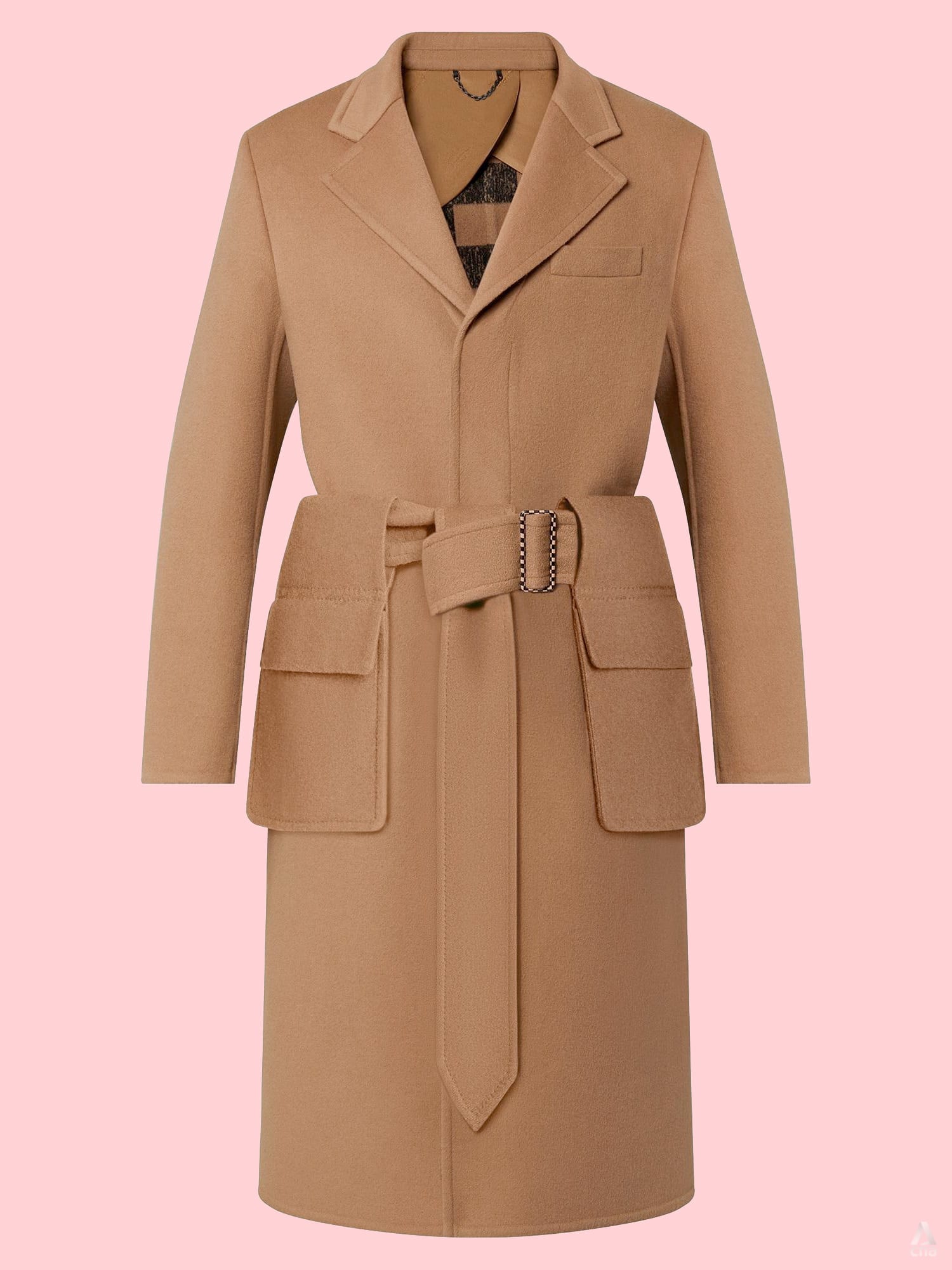 Ladies can push the envelope by going boldly glam with this head-turning metallic lambskin trench coat from Chanel. The soft gold tone makes it versatile and easily compatible with any outfit, whether a pantsuit or dress, and the pliable leather makes it easy to wear. Just be sure to tip the coat check attendant so they store it carefully.
THE GLAM FACTOR
And what's a vacation without a glamorous night out? The gents can pull out all the stops with this impeccable and stylish suit from Gucci that will take you from that posh restaurant in SoHo to the speakeasy in the Meatpacking District. Check patterns pull inspiration from classic equestrian blankets, while the peak label lends it a formal air to balance out the playful checks.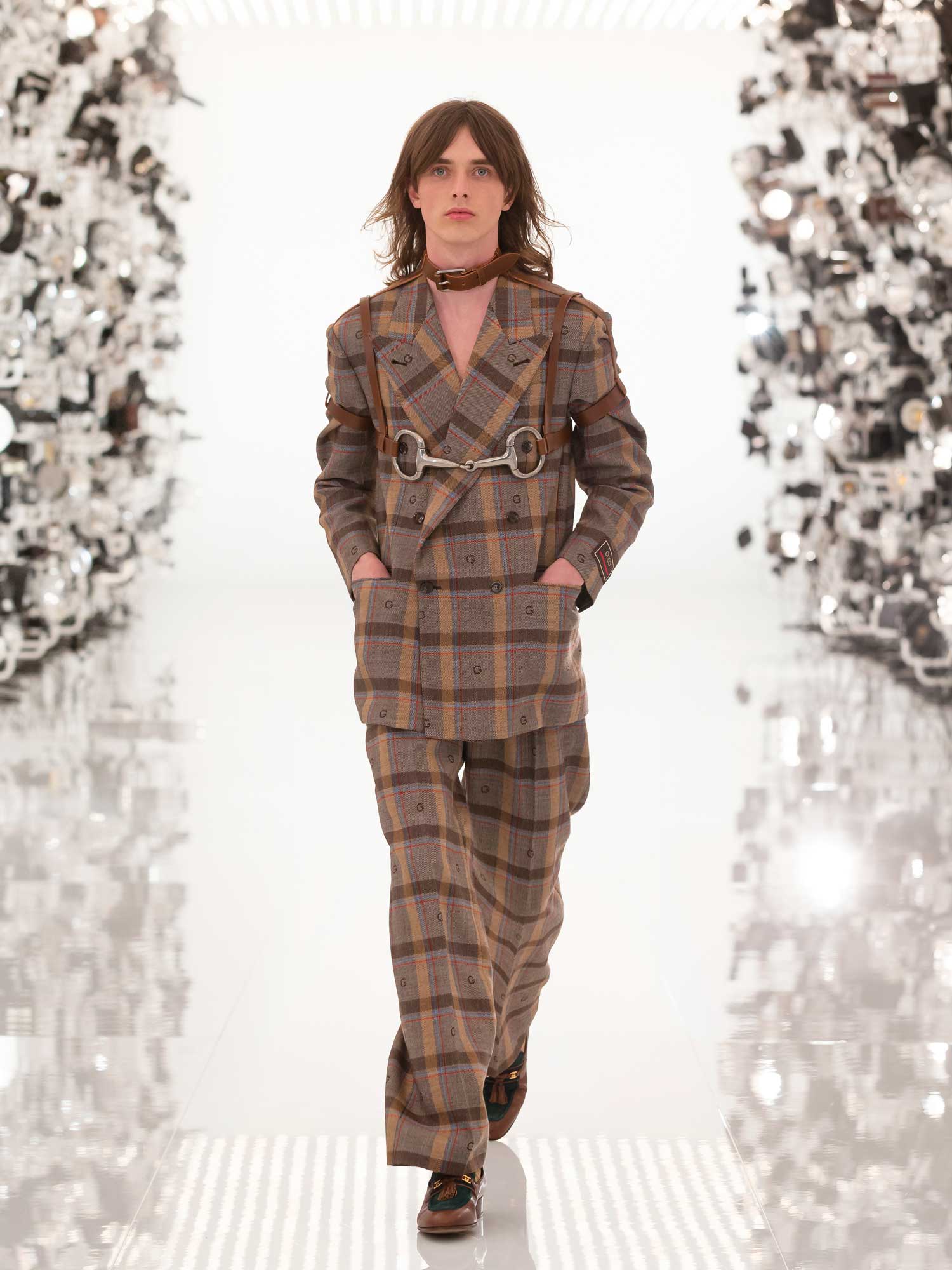 Ladies can up the style ante with this classy yet modern ensemble from Chanel, featuring a cropped jacket in dark pink and matching pleated trousers in a loose cut. Sexy without being provocative, the wool tweed fabric will ensure you feel warm and snug even while baring your midriff.