At Milan Fashion Week, stripped back fashion and an epic switcheroo
From Fendi and Versace's big swap to Prada's simultaneous runways in Milan and Shanghai, here's what went down at Milan Fashion Week.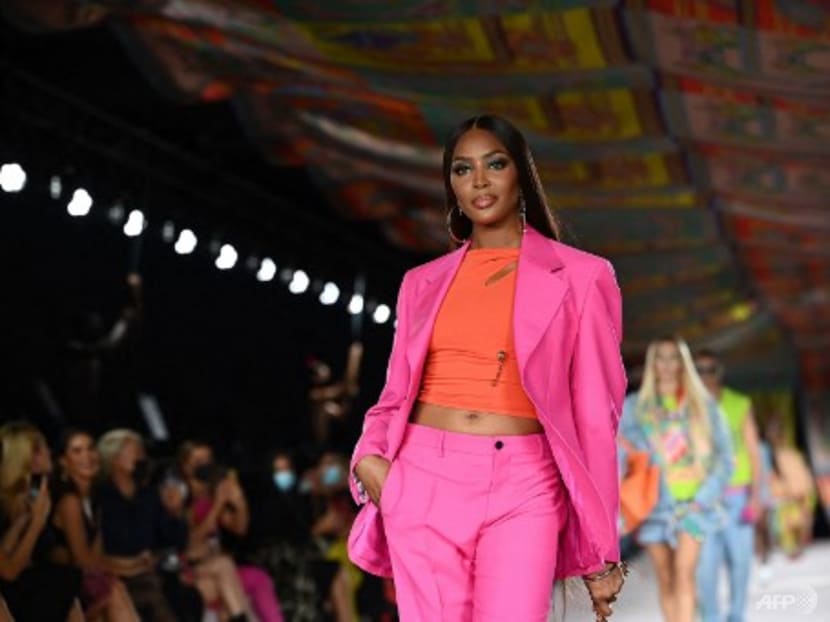 No one does fashion week quite like the Italians. Milan Fashion Week is always jam-packed with shows, and the spotlight was set once again on powerhouse brands as they returned to the physical runway.
This time around, there were several history-making moments from Italy's behemoths in fashion. The clothes, however, were a little more pared back – easy, elegant and feminine.
Over at Prada, "Seduction, Stripped Down" was the name co-creative directors Miuccia Prada and Raf Simons gave to their collection. Traditional dresses were deconstructed using elements such as trains and corsets. Leather jackets were styled with satin mini skirts with long trains. Back-baring dresses came in hues of pink, yellow and tangerine.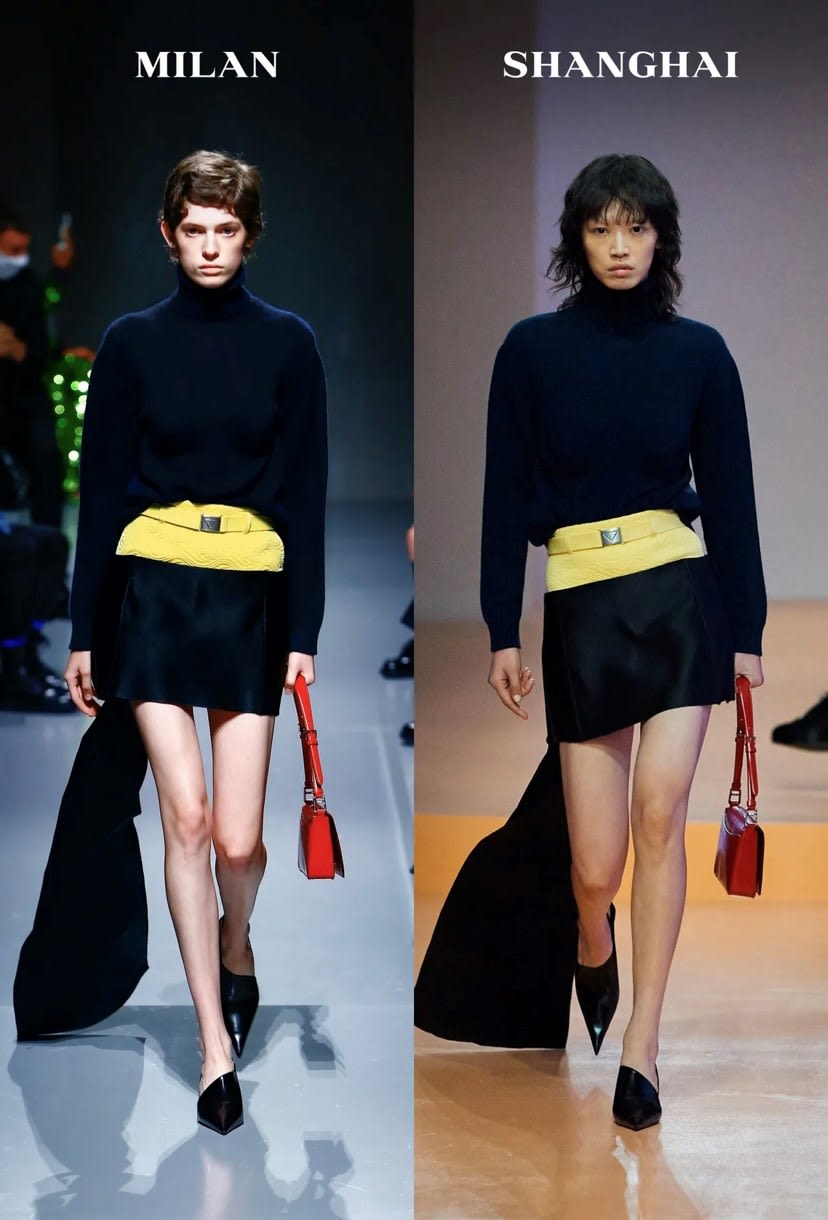 For the first time in fashion history, Prada's collection was showcased simultaneously on two catwalks in two separate cities. While the Milan show took place, the collection was also unveiled in Shanghai. Both shows were live-streamed simultaneously on screens for the audience in both cities.
Fendi presented a collection that started off with muted colours, slowly giving way to more brightly-coloured prints. Inspired by the 1970s disco-era, models walked down the runway in sharp trouser suits, cape-like gowns, silky floaty dresses and kaftan tops.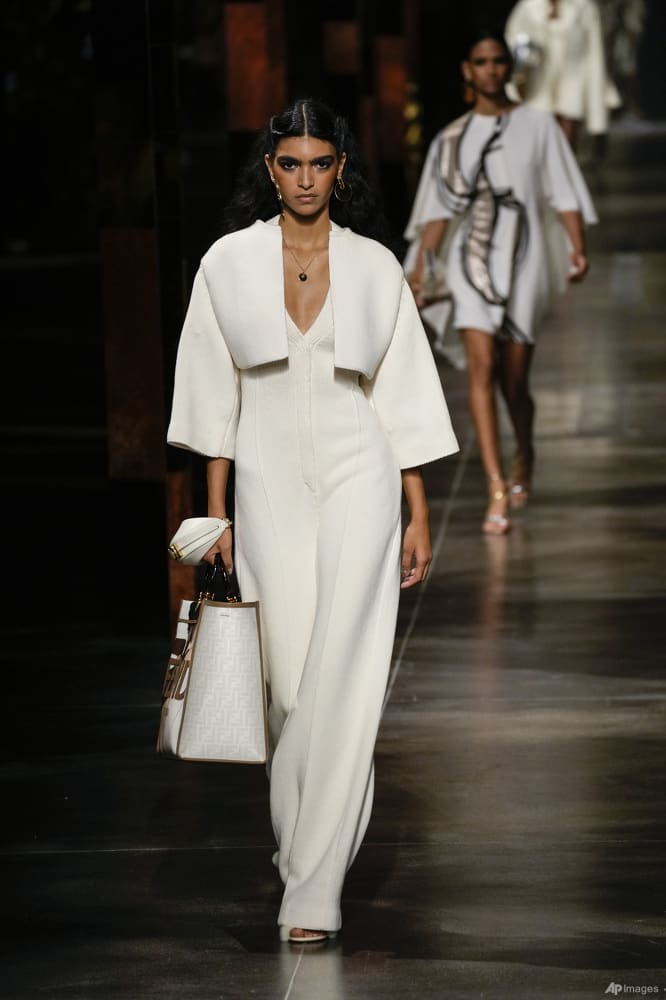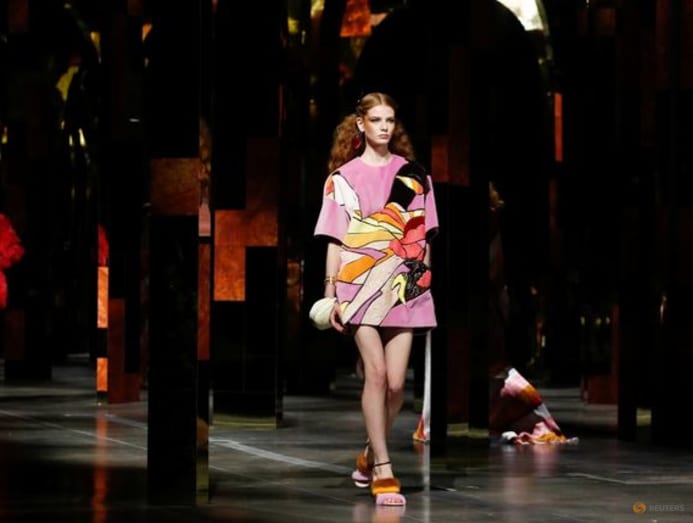 Meanwhile, in a runway show headlined by singer Dua Lipa, Versace's collection was inspired by the house's printed silk scarf, also known as the foulard. Dresses were slashed to reveal glimpses of the foulard underneath. The collection also featured another house signature – pencil skirts, blazers and dresses were cut up at the side, held together by safety pins.
Giorgio Armani's seaside inspired collection was punctuated with pastel hues and soft shades of green and blue. Models sauntered down the runway in flowy chiffon dresses, tulle tiered skirts, soft linen trousers and cropped white blazers.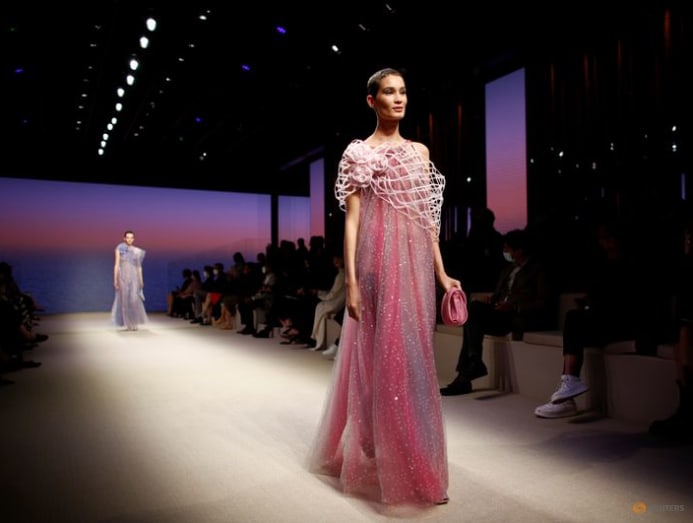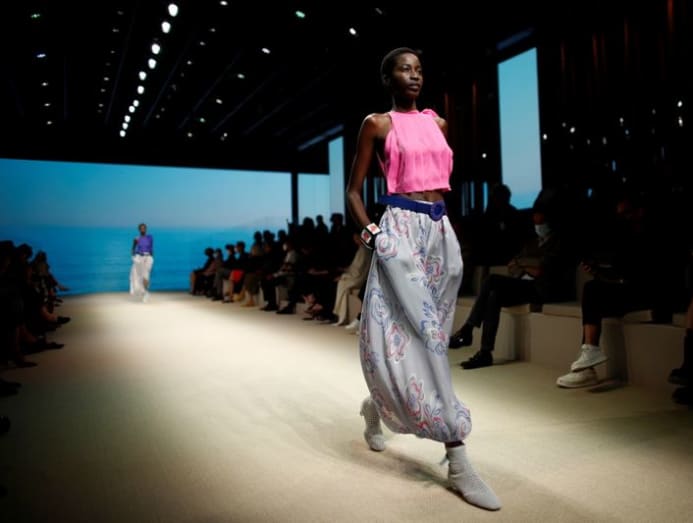 Dolce & Gabbana, on the other hand, is milking a renewed interest in Y2K fashion. Models took to the runway in clothes and accessories loaded with crystal embellishments. There were mini skirts, sheer shirts, camo pants, beaded fringe skirts and exposed lingerie – a sign that fashion from the noughties is here to stay.
What happens when two designers pull off an epic switcheroo? The highlight of Milan Fashion Week came when Donatella Versace and Kim Jones showcased a joint Fendi x Versace runway, dubbed Fendace, where the creative directors switched their roles to design looks for one another.
The show, a first in the history of fashion, was split into Versace by Fendi and Fendi by Versace. For Versace by Fendi, Kim Jones fused Fendi's iconic monogram pattern with Versace's Greek key motif. For Fendi by Versace, Donatella Versace reimagined Fendi's F monogram with crystal-encrusted details.
It was a swap of epic proportions, and one thing's for sure – Fendace will be the name on everyone's lips, at least for awhile.