Buzzworthy baubles: The Vivid Bee collection is an ode to yellow diamonds
Designed by jeweller Vihari Sheth, The Vivid Bee collection is a quirky series of rings, earrings, and bangles that express her penchant for yellow diamonds.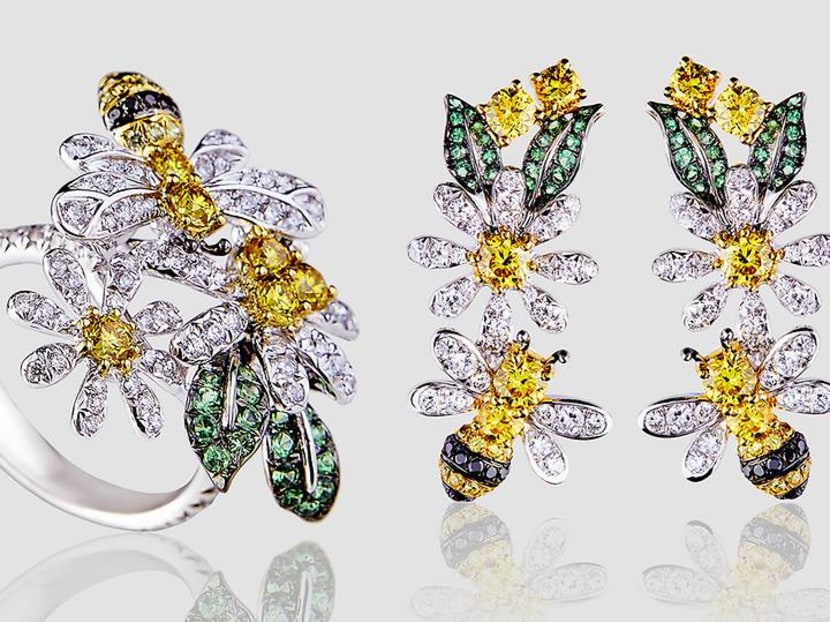 As a teenager, the first gem that caught Vihari Sheth's eye was a Vivid Yellow diamond that she spied at a Hong Kong jewellery fair. The oval-shaped stone from South Africa, which weighed a smidge over two carats, proved to be so beguiling that she convinced her businessman father to buy it for her.
Hailing from a long line of diamond traders from Gujarat, Rajesh Sheth knew his stuff. And clearly, his daughter was becoming cognisant of the beauty and quality of the king of gemstones.
Fast forward 17 years, and things have come full circle: Sheth now has a line of jewellery that she designs herself, Vihari Jewels, using stones procured by her father's global network of suppliers. The stones are cut and polished by her younger brother Kunal's factory in Hong Kong, and then shipped to Italy where artisans bring metal and mineral together by hand.
In 2016, Sheth's brother acquired a mine in South Africa through a joint venture. The mine produces rough diamonds in the five- to 50-carat range, which, after processing, are used in Sheth's designs.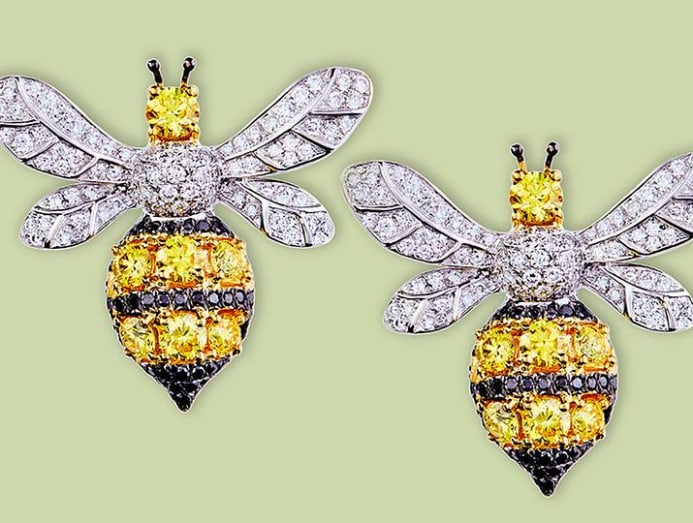 In May this year, Sheth unveiled her latest collection, The Vivid Bee, at a private luncheon in Singapore. The collection is centred on the use of Vivid Yellow diamonds – bees, of course, being the perfect motif to showcase the brilliance and scintillation of the gems.
"I have recently been inspired by nature. For starters, I began sketching flora and fauna but somehow meandered into using the bee as a motif. My brother had some beautiful Vivid Yellow diamonds – which are the best of the yellows – and that inspired me to use these rare diamonds for a special collection. From a single earring design, I have created complementary pieces: A ring, bangle and another earring," she explained.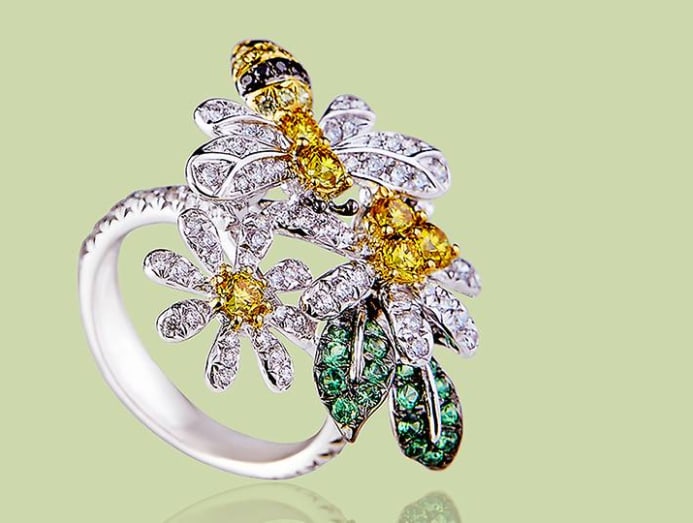 The range is meant for women of whimsy – those who do not take themselves too seriously and who enjoy embellishing themselves with conversation-starting jewels. Bees, after all, are less common as motifs than other insects such as butterflies, dragonflies or ladybirds.
Meant to be worn everyday rather than reserved for special occasions, each piece takes between five to six months to produce. Considering how bees symbolise industriousness and productivity – remember Singapore's now-retired Teamy the Bee mascot? – the motif is a rather apt reminder of the labour-intensive craftsmanship that belies the collection's beauty.