Born in the Year of the Rat? A Virgo? Why jewellers are turning to the zodiac
From spirit animals to star signs, mystical jewellery is a burgeoning trend.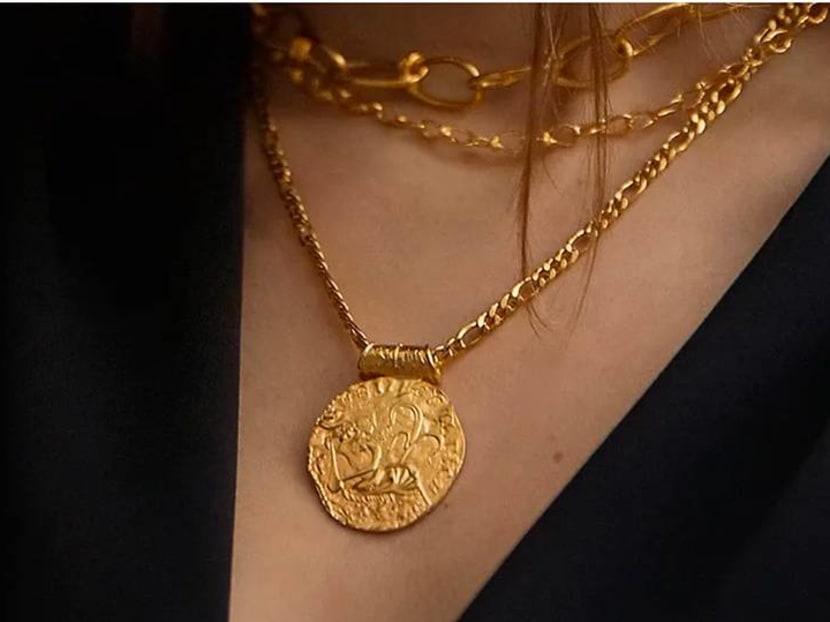 What's your "spirit animal"? Depending on what you want to achieve in life, there is, apparently, a talisman to suit. Those looking to achieve calm, for example, could opt for a pendant adorned with a slow-moving tortoise, which is said to bring a sense of stillness and togetherness.
George Root, founder of New York-based fine jewellery brand Milamore, says his spirit animal is "definitely the goldfish. It means purification and will lead you in the right direction," he said, referring to the ancient folklore prevalent in Native American, Japanese and Chinese cultures, where certain animals symbolised different spiritual leanings – similar totems also feature in pagan and Wiccan witchcraft.
"When goldfish die, samurais thought that they took negativity along with them, which brings good luck." The 30-year old jeweller even got a goldfish tattooed on his wrist. "When I moved to New York from Tokyo, it was so difficult to adjust, find friends and a job. But now, every time I face a challenge, I look at my tattoo and it encourages me."
He is, however, acutely aware that permanently inking on to the body a spirit creature such as a fish, a turtle or a snake (each of which "have sacred meanings in Japanese culture") can be an extreme measure. So Root instead channelled these ideas into animal charms for his fine jewellery collection. Crafted from 18K gold, these delicate diamond-set trinkets are designed to be worn around the neck or wrist – and, for upwards of US$1,500 (S$2,043), promise to imbue wearers with all manner of "good energies." The pieces come with illustrated tarot cards scrawled with positive mottos.
From spirit animals to star signs, mystical jewellery is a burgeoning trend. As well as the turtle talismans, Milamore also offers a zodiac line laced with diamonds "that shine as bright as the constellations" they derive from, says Root.
Elsewhere, Mumbai-based brand Misho and London-based Alighieri both offer astrological jewellery – imprinted on coins affixed to necklaces, they are subtly textured with the shape of a bull (Taurus), a crustacean (Cancer) and a centaur (Sagittarius).
Rather than personify each zodiac sign, American jeweller Brooke Gregson instead portrays each constellation in diamonds (from £1,135; S$1,999), while Californian label Azlee included all 12 signs on her "Zodiac" necklace (£3,435). Givenchy, meanwhile, recently unveiled a collection of star sign trinkets, where 3D depictions of scorpions (Scorpio) and fish (Pisces) form part of a sculptural chandelier earring (£435), while jeweller Stephen Webster was so enamoured with star signs, he created his own – Ophiuchus (a snake), for those born in November.
"Star signs mark a moment in time," said Suhani Parekh of Misho, who first created a zodiac necklace as a gift for a friend – a keen equestrian who was born in the year of the horse, according to the traditional Chinese calendar. "I thought it was an amazing coincidence. I love the idea that we're all part of something bigger than us – the cosmos," she said. "I think the energy around you at the time of your birth stays with you." For Parekh, wearing your zodiac or spirit charm token around your neck or wrist makes jewellery even more intimate. "Jewellery is incredibly personal and for centuries it's been worn as an identifier of origin or status, of belonging."
Wearers of such zodiac jewellery will find themselves a part of a new wave of astro enthusiasts. For astrology – which first developed in the Babylonian era some 2,400 years ago – is having a 2019 moment. Horoscope apps are on the up; Co-Star, one of the most popular, takes its planetary data from Nasa. Founded only two years ago, it now has 5.3 million global users and recently secured US$6 million in investment.
"Horoscopes are always fun to read," said Parekh. "We've always looked to the stars for answers, and I think we always will. I believe in energy."
"We've always looked to the stars for answers, and I think we always will." – Suhani Parekh
Root agrees: As well as his spirit animals and horoscopes, he uses crystals to "keep his energy in a healthy place". To maintain the good vibes, he recently introduced a spindly Spider Web crystal necklace into the Milamore collection (US$3,200). "It features a small crystal quartz laced in 18-carat gold thread. It's not only beautiful but vital to spiritual health," he said.
Root thinks the fact that people are spending hard-earned money on such spiritual talismans is a sign of the times. "Social media causes so much anxiety," he said, referring to the surge in young people gravitating towards ancient beliefs. (Lunar ceremonies, where participants manifest their desires using sage, crystals and a campfire, are incidentally also on the up – #newmoonritual has more than 50,000 tags on Instagram.) "Naturally, people are looking for a cure. Thousands of years ago, before science or medication, people wore items they believed to be talismans, wearing rabbit's feet believing it would protect them from illness," he says. "As humans, we still have that same instinct."
"Thousands of years ago, before science or medication, people wore items they believed to be talismans… As humans, we still have that same instinct." – George Root
Elizabeth von der Goltz, global buying director at Net-a-Porter, says she too has noticed "the rise in popularity [of the trend]. Whether or not you're a devotee of all things zodiac, there is a mystical element that aligns well with the longevity of jewellery," she said. "Everyone knows their star sign, and carrying it with you can feel significant. Meaningful jewellery has become something of a trend."
But can a diamond tortoise or a horoscope talisman around one's neck really help with a stressful commute or a meeting at work? Root thinks so. "[They are] energy generators. Whatever object resonates, it can become your lucky charm and protect you."
You may not be certain that such jewels are truly imbued with magical powers. But never underestimate the placebo effect – and the mood-enhancing benefits of a really pretty necklace. As Root puts it: "They give you power."
"Everyone knows their star sign, and carrying it with you can feel significant. Meaningful jewellery has become something of a trend." – Elizabeth von der Goltz
By Grace Cook © 2019 The Financial Times