50 years after his iconic 'Napalm Girl' image, photographer Nick Ut is still telling stories through pictures
"I like capturing the big story and getting the cover image."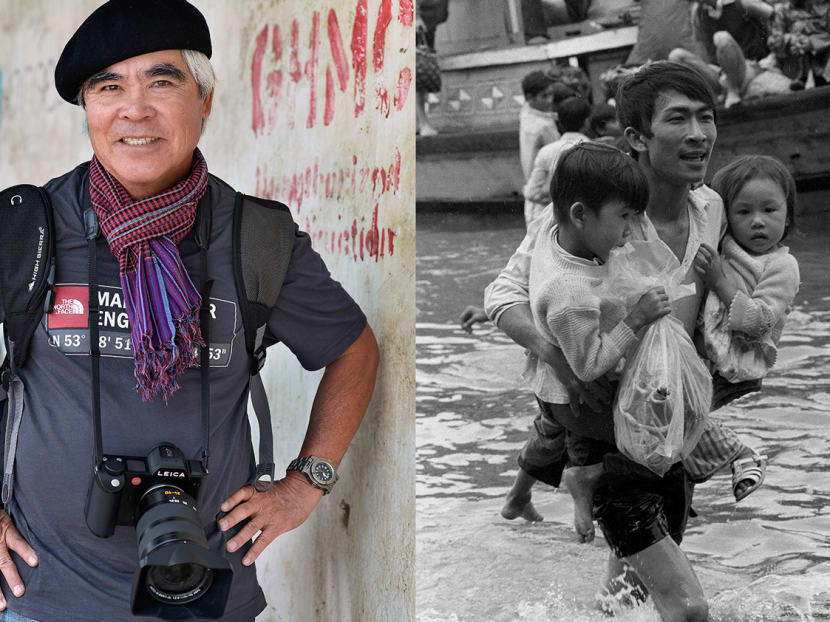 It may be one of the most haunting photographs ever taken. With expressions of fear and pain evident on their faces, a group of young children flee a napalm bomb in their village just northwest of Saigon as thick black smoke billows in the background. Kim Phuc, the naked nine-year-old girl in the centre of the picture, captured the world's attention and she became a symbol of the horrors of the Vietnam War.
This picture, taken in 1972 by Huynh Cong Ut, who is professionally known as Nick Ut, went on to make headlines in newspapers and magazines all around the world. 
In 2022, 50 years after the 'Napalm Girl' photo was taken, the power of images remains as essential as ever, even in a highly digitalised world. "It is important to show the world what really happens in a war. People react to photographs in a way that can make a difference," said Ut, who was in Singapore for Leica Camera's Celebration of Photography exhibition. The exhibition runs till Nov 27, from 10am to 8pm at 7 Lock Road, Gillman Barracks.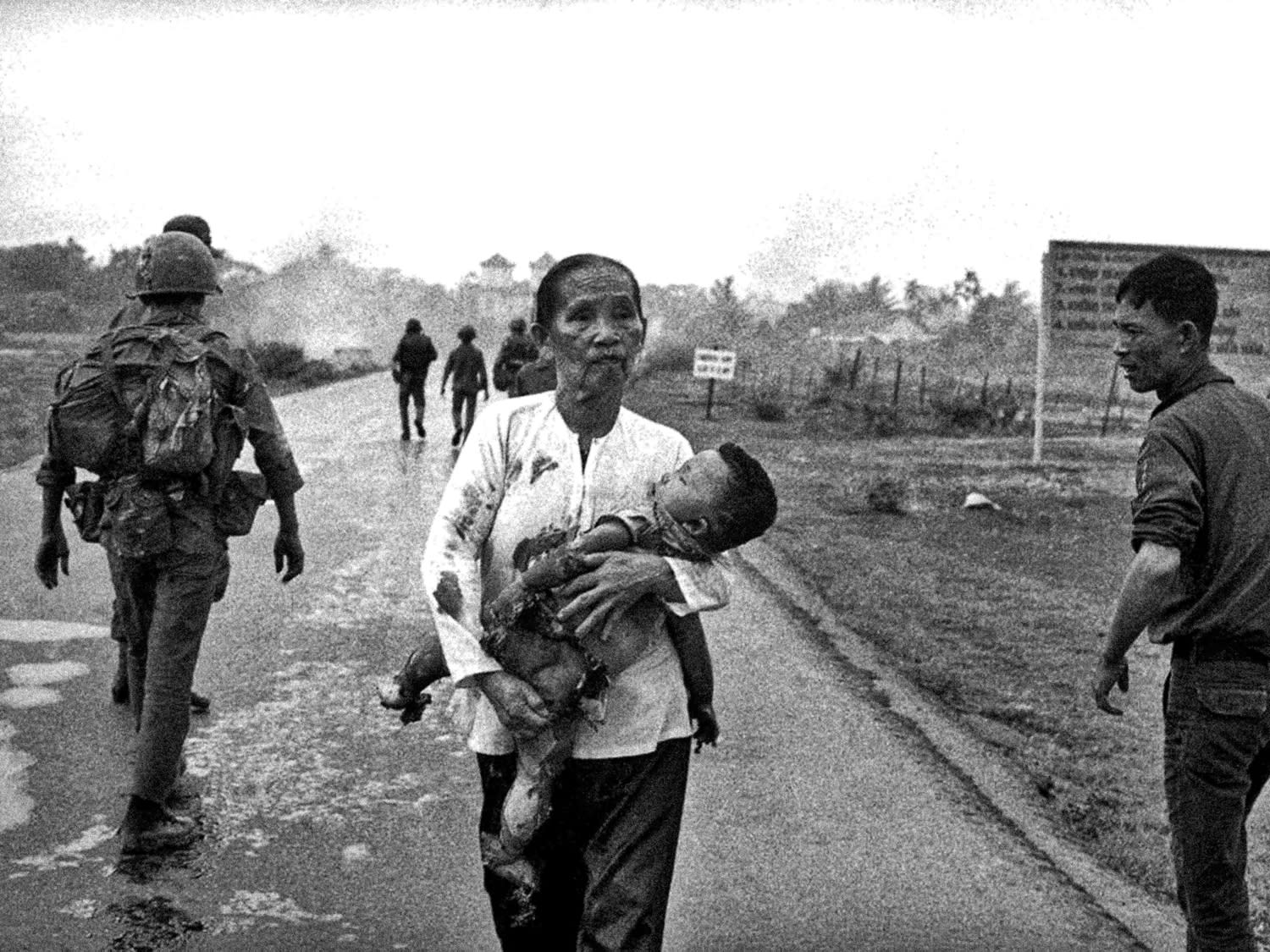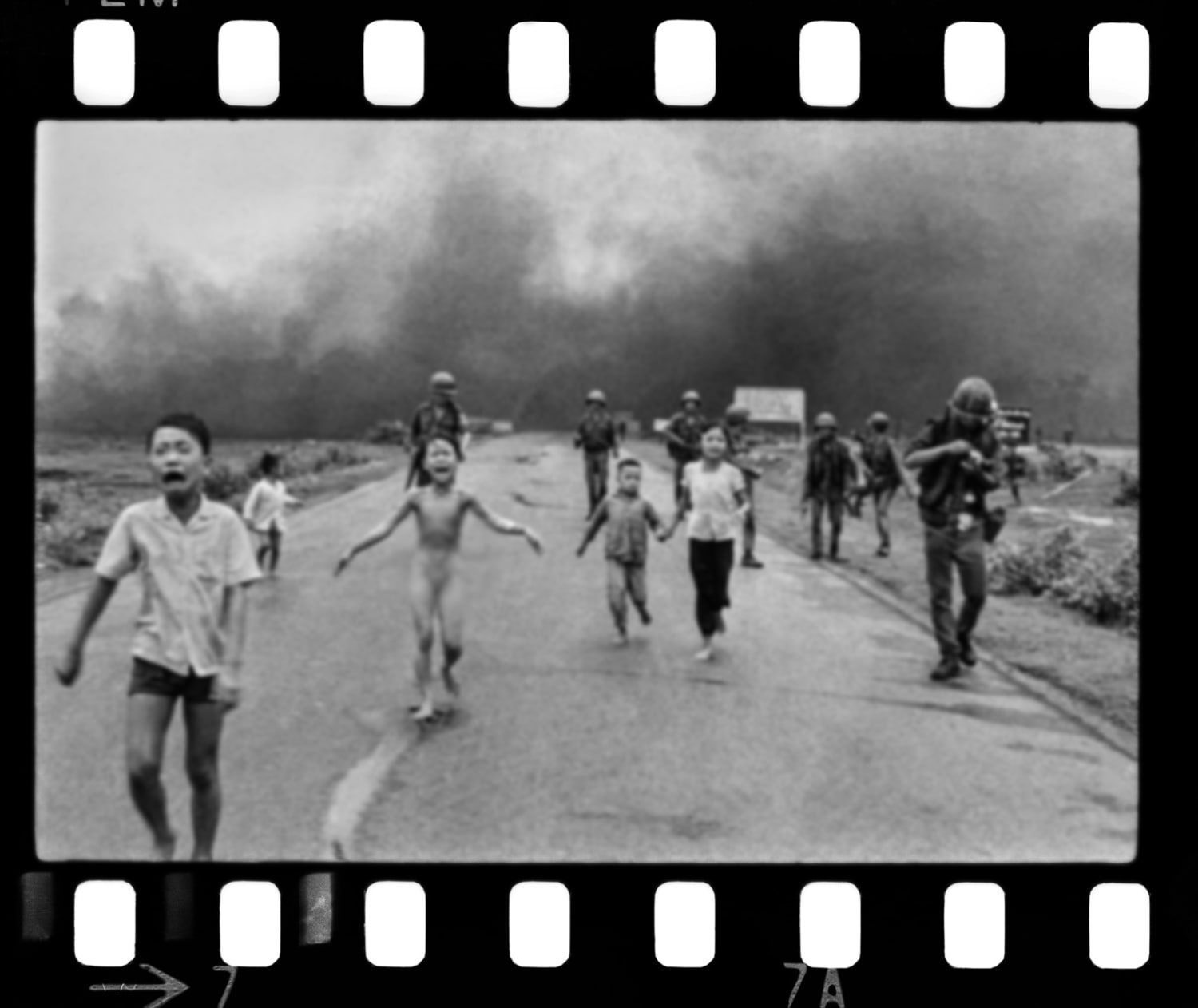 His iconic image of the napalm attack garnered both the Pulitzer Prize for Spot News Photography and the World Press Photo of the Year and Ut went on to cover wars in Cambodia and Laos.
Today, the 71-year-old continues to photograph key moments in human history such as the Black Lives Matters movement, the wave of immigrants from Central America travelling to the United States and the wildfires in California.
Ever the consummate newshound, the photojournalist quipped: "I like capturing the big story and getting the cover image."
On a more serious note, it is the essence of humanity he gets to immortalise that matters to him the most. "Napalm Girl may be the most famous photograph but there are also other photographs I took that day - and during the rest of the war - that documented what really happened," said Ut, recounting that fateful day during the Vietnam War when he took the prize-winning picture. "I saw a baby who died in front of my camera and a small child with his skin coming off. When I heard the children (including Kim Phuc) screaming and running towards us, I took some pictures of them."
When he realised she was shouting, "too hot, too hot", he instinctively put down his camera and offered his own canteen of water for her to drink. He recalled pouring some water on her body as well, hoping to alleviate the pain - only to realise later on that water should not be poured on severe burns.
Amid the chaos of being in a war zone, he drove Kim, her brother (pictured to the left of her in the photograph) and other wounded children to the hospital in his Associated Press van, even brandishing his press pass to ensure they got the treatment they needed in a timely fashion. "I said, 'If they die, I will make sure the world knows'," he said.
Thanks to his quick actions, the children survived. Kim, who now lives in Canada, founded Kim Foundation International to provide aid to child victims of war. The duo remain friends to this day and sometimes even travel together to spread the message of peace.
Ut himself was shot thrice while covering wars - "the thigh bullet wound hurt the most" - but that to him was a small price to pay for the work he does. After his older brother, Huynh Thanh My, was killed while covering the Vietnam War, he joined AP in 1965, partly to continue the former's legacy. "I hope one day you have a picture that stops the war," he recalled his brother telling him.
He left Vietnam in 1975, after Saigon fell to the North Vietnamese and relocated to Japan to work as a photographer before being transferred to Los Angeles. It was in the City of Angels that Ut began to transition from war reporting to photographing portraits of Hollywood celebrities, where ironically it was his war experience that opened doors into the lifestyles of the rich and famous.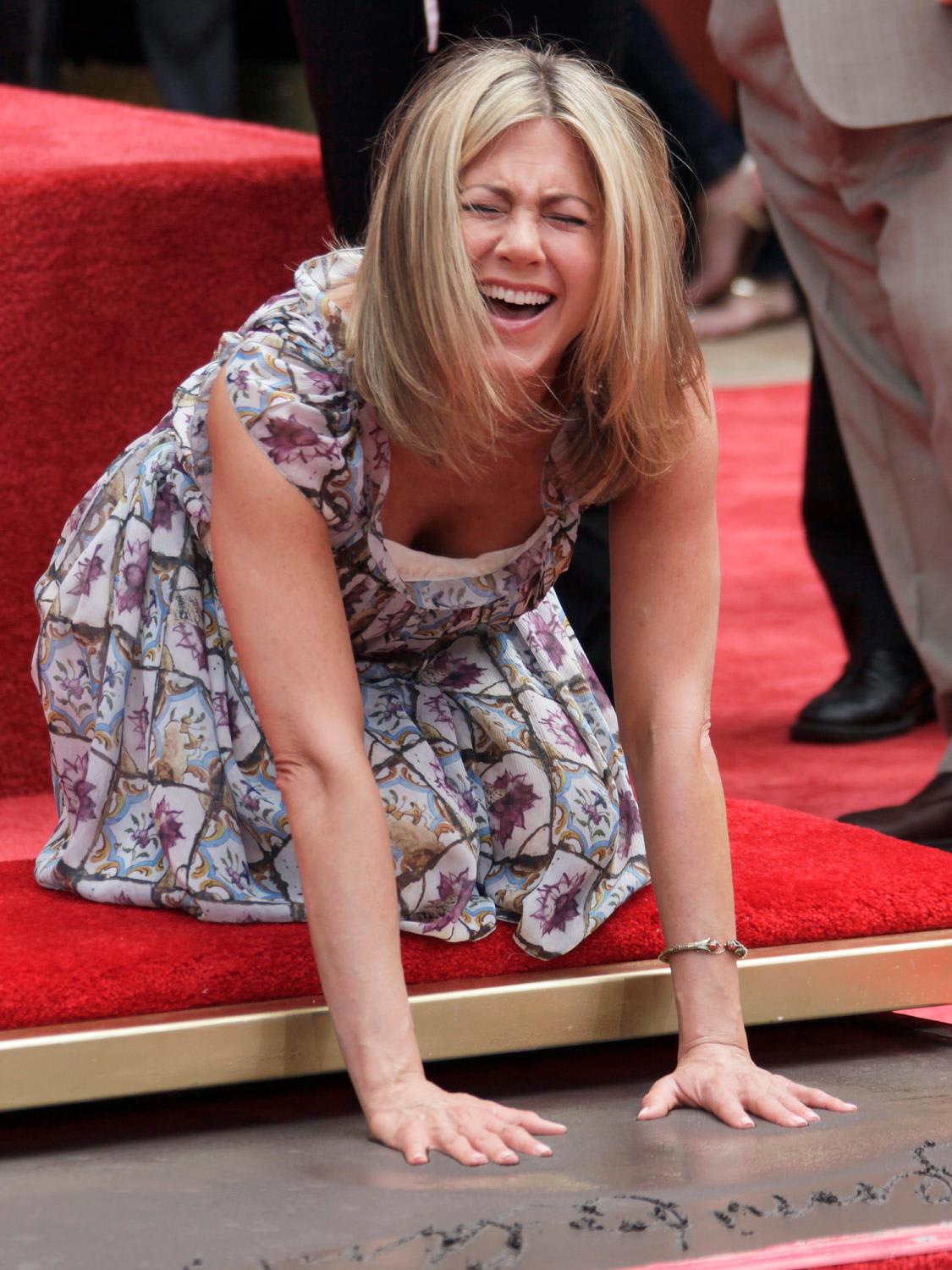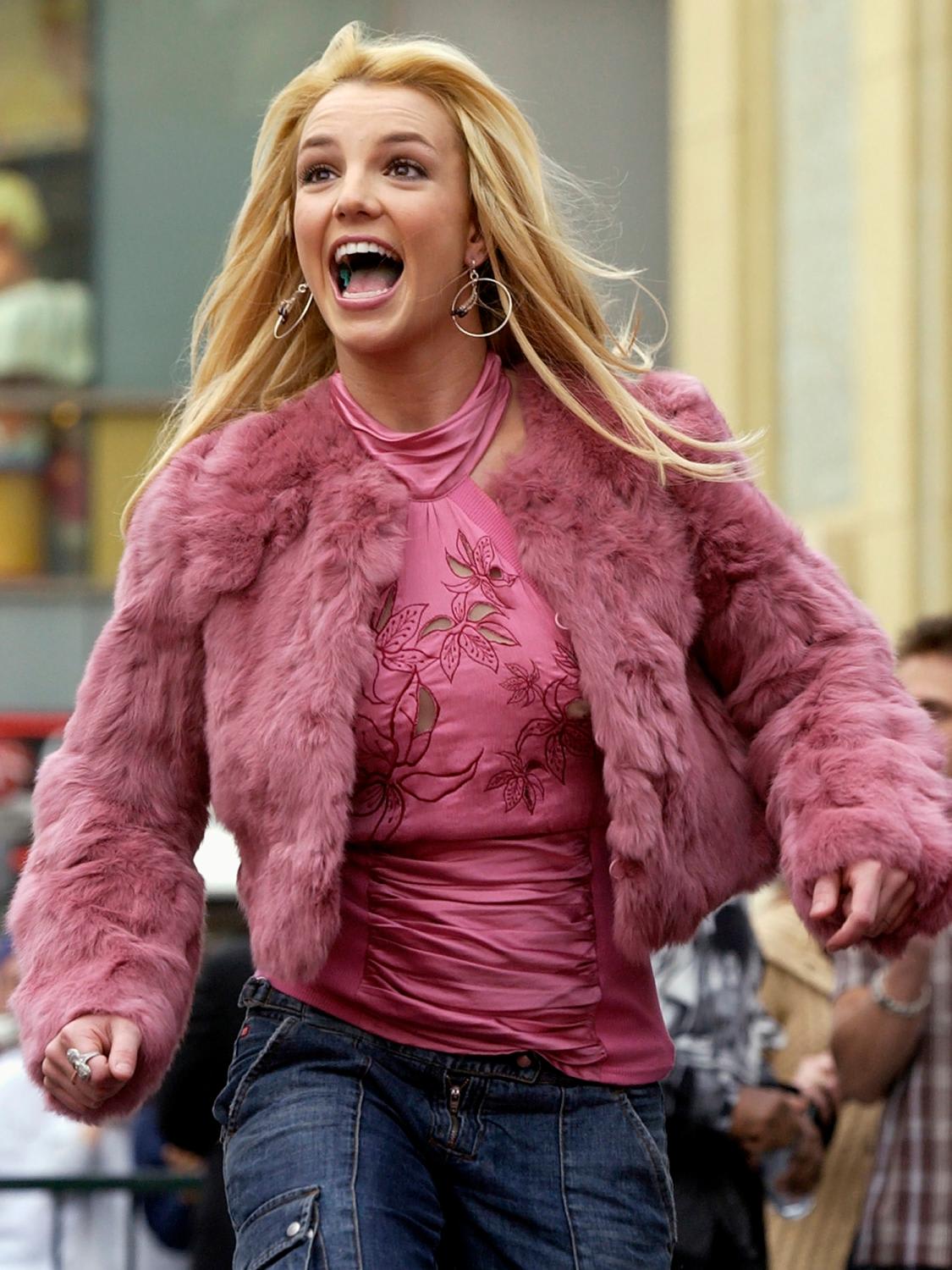 "Many Hollywood celebrities do not like having their photographs taken but when they learnt that I had taken that photo, they would agree to spend time with me," said Ut, who cited reclusive actor Marlon Brando as one such example. Apparently, the late Brando used to refuse photo requests but would welcome Ut with open arms. He has since photographed "everyone" in Hollywood, from singer Dolly Parton to socialite Paris Hilton. Still, there is a part of him that still feels the calling to get back on the ground. He told CNA Luxury he is considering a trip to Ukraine if the right opportunity arises.
And of course, whenever he travels, his camera is always handy just in case he finds something interesting to capture. For instance, during his free time in Singapore, he said he spent time at a temple in Chinatown taking pictures of people who were there to pray for good luck.
Those curious to gain insights into the subjects that catch his eye can also check out his Instagram account which features an eclectic range of highlights from his globetrotting adventures. They range from pictures of the full moon to portraits of locals in the places he visits to cityscapes and even wildlife sightings.
He said, "I like using Instagram, it allows more people to have a direct window to the rest of the world."