The father-and-son entrepreneurial duo who want customers to BYO food to their wine shops
Buoyed by the success of the first 8 by Bottles & Bottles dine-in outlet at Changi Airport Terminal 3, Koh Chin Liang and son Min Kai have opened another at Great World for customers to drink wines with their favourite "dabao" food.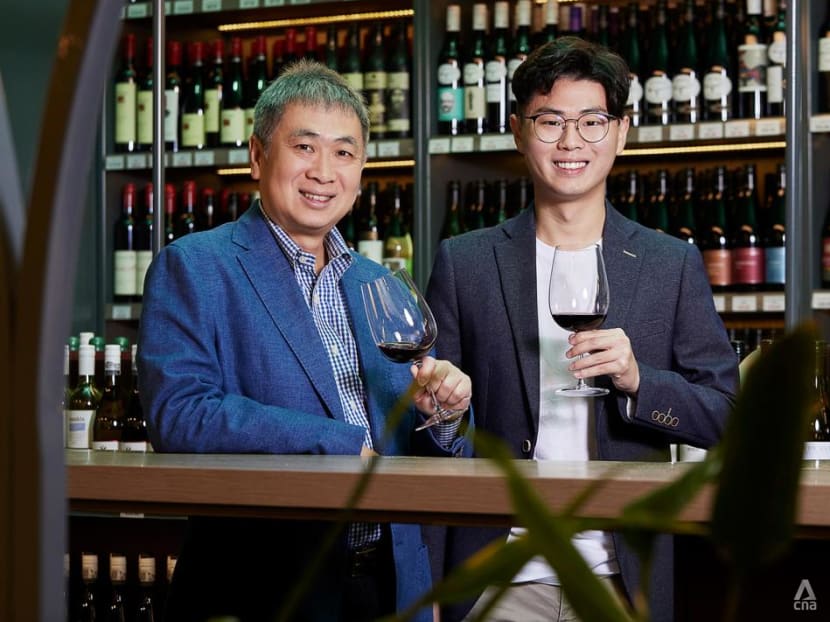 The best ideas often materialise organically. Just ask Bottles & Bottles founder and owner Koh Chin Liang.
Their drink-in concept 8 by Bottles & Bottles was inspired by a phenomenon at their wine retail outlet at Parkway Parade, opened 15 years ago. Tables set aside at a corner of the shop for staff meals were "choped" by parents, who, while waiting for their kids to finish enrichment classes, would buy a bottle to accompany their own food and enjoy it on the spot.
"That was how we started allowing people to bring their own food to eat when they buy our wines. At one point, they were trying to reserve the tables a month in advance and getting upset when the same people got to them first," Koh chuckled. And yes, the tables are still there, and it remains first-come, first-served.
In 2019, Changi Airport Group approached Koh to open a wine bar concept at Terminal 3. The first 8 by Bottles & Bottles outlet soon became the hang-out du jour for the airport's shift workers.  "The number '8' refers to our red and white wines, and the fact that it's always the happy wine-drinking hour of 8 o'clock somewhere," said Koh.
Customers can bring their own food at no additional cost and will be provided with complimentary ice, glassware, and water if they want to drink the wines bought from the store. There is no cap on the time you can spend there, and most customers know when to leave when they see a queue, he said.
Koh's youngest son Min Kai, currently an undergraduate at Nanyang Technological University, joined the business last year. Even before then, the enthusiastic lad would work in the retail shops during his school holidays, chat with customers and relay requests for specific wine labels to his father, and constantly look for ways to improve the store layout and presentation.
He is now in charge of curating the company's sake selection – thanks to his father who frequently brought him along for Japanese meals – including around 200 labels at the Changi Airport outlet's sake bar.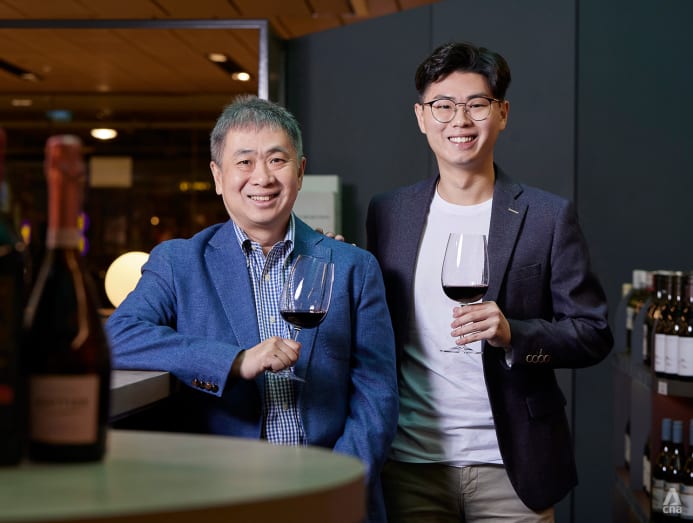 The younger Koh recalled calling suppliers for stocks and sometimes sampling up to nine different labels at one go with a sake sommelier to learn as much as he could about the spirit. "I realised that Singaporeans are interested in sake but there's no avenue for them to explore."
It was also a time where sake drinking among the young was on the decline in Japan, motivating traditional breweries to look overseas for new markets. He took the opportunity to secure artisanal labels and exclusive sets, such as a Dassai tasting box of its 23, 39 and 45 sakes, the only one available in Singapore.
Bottles & Bottles now has 10 outlets, each stocking an average of 800 spirits labels, across the island, including the latest 8 by Bottles & Bottles outlet at Great World.
The elder Koh observed that local consumers are now more willing to splurge on quality premium products such as Junmai Daiginjo sakes, and more adventurous in going beyond the typical New Zealand Sauvignon Blancs to try wines from regions such as France's Sancerre and Chablis as well as grape varietals such as Pinot Grigio.
Meanwhile, his son aims to broaden the customer base to attract those in their 20s and 30s. "We want them to know that wines are not something that only your dad drinks. There's actually a lot of different varieties to try," he said.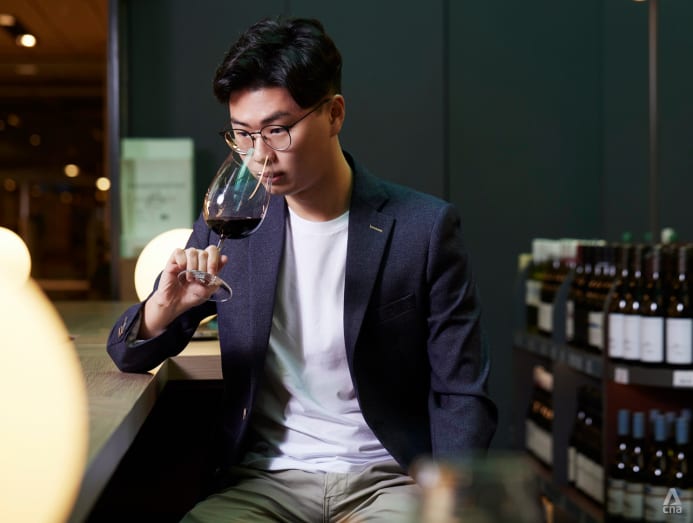 For Koh, who has been in the wine and spirits trade for 35 years, with a wealth of experience spanning places such as Treasury Wines Estate, Moet Hennessy Diageo and Maxxium Singapore Fine Wines and Spirits, having his own son working alongside has taught him that there is still much to learn for the wine industry.
Koh shared: "Pre-COVID, I never believed in having an online presence. During the pandemic when our shops were closed, my marketing team warned that we'd be in trouble if we don't crank up our presence online, so we worked hard at developing our website and building inventory there.
"Min Kai suggested that we reach out to other platforms such as Shopee. I was concerned that it would compete with our own website sales, but he insisted on trying. I said okay but inside, I was thinking it was a sure-fail," he added, with a laugh.
To his surprise, not only did Bottles & Bottles double its own e-store sales between February 2020 and March of this year, there was also a 70 per cent increase in sales on external platforms and marketplaces such as Shopee and shopping mall e-stores between 2019 and 2020.
Despite wins like these, the younger Koh still values his father's opinions. "Even though there are times that I may not agree with him, I always tell myself that he has 36 years of experience in the industry. When he tells me something, there must be a reason behind it," he said, a remark that leads to his father beaming with pride.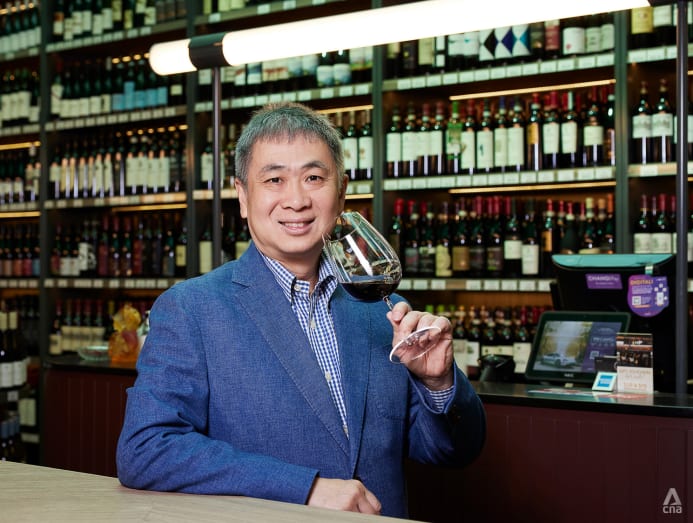 For example, he had suggested hiring an in-house sake sommelier for the new sake bar. But Koh felt that with the short runway to the bar's opening, it'd make more sense to engage the sommelier to train the staff instead.
"On hindsight, it was a better idea as the sake sommelier wouldn't have the sales experience. They may be knowledgeable but at the end of the day we're a retail shop. My dad said our staff should focus on pushing sales while we give them good knowledge about the spirit," explained the younger Koh, prompting his father to chime in, half in jest: "Actually I just wanted to save money!"
On a more serious note, Koh believes that perseverance and open-mindedness are crucial for a family business. He said: "It's tough running a local business so we must all work together. As head of the family, I must also be understanding and listen to what the young generation has to offer. What they share is very important. What may have worked years ago may not now. I impart the knowledge and let them carry on. I'm here to guide."