Who is the Hong Kong scion whose billionaire family owns Chow Tai Fook?
Property developer Adrian Cheng, 41, is the mastermind behind Hong Kong's K11 Art Mall and the Victoria Dockside project. As he leads his family business into the future, the third-generation scion is keenly focused on projects that benefit society.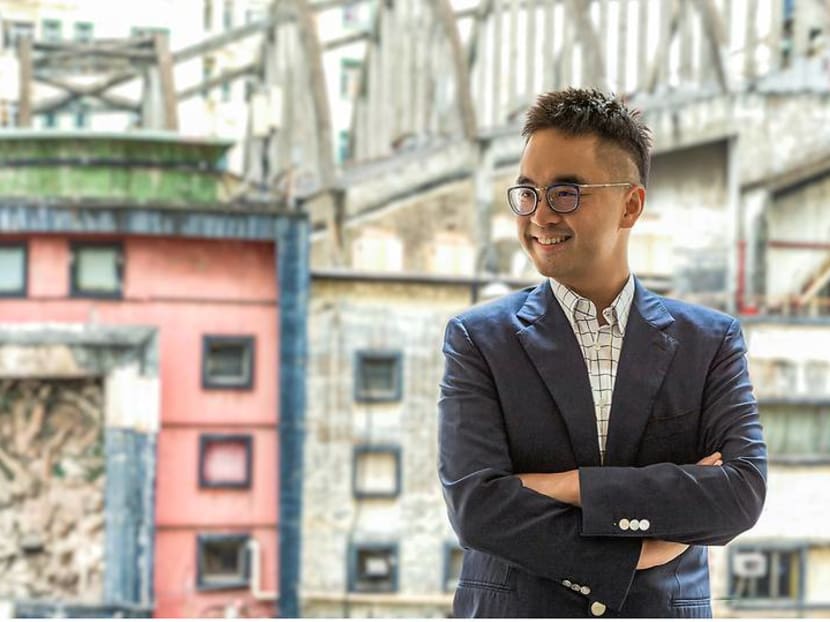 In Hong Kong, the Cheng family is one of the city's most prolific, and also one of its wealthiest. The Chengs – who own a number of lucrative assets including jewellery chain Chow Tai Fook, hotel group Rosewood, and property empire New World Development – are worth a total of US$22.1 billion (S$29.1 billion), according to Forbes.
New World Development was founded by the late property magnate Cheng Yu-tung back in 1970. The 51-year-old family empire's legacy is written on Hong Kong's iconic skyline. Nestled among a flurry of skyscrapers is the Hong Kong Convention and Exhibition Centre (HKCEC), an architectural wonder that boasts curved glass walls and a swooping roof.
New World Centre, which in the 1970s was known as one of the largest commercial complexes in the world, made way for the opening of art and design district Victoria Dockside in 2018. The development, located on the Tsim Sha Tsui waterfront, has since redefined the skyline of the Kowloon Peninsula.
The man behind this unique project is none other than Adrian Cheng, the grandson of Cheng Yu-tung. Last year, the third-generation scion took over as CEO of New World Development from his father, Henry Cheng. 
At 41 years old, the younger Cheng represents a new generation of business leaders in Asia taking over the corporate reins from their forebears, often injecting fresh ideas into their family-owned businesses.
"I'm here to reinvent," Cheng said in an email interview with CNA Luxury. "To inject a modernised view as a cultural entrepreneur on the pillars on which my family founded the family business empire through innovation, design, art and culture."
"[My grandfather and father] emphasised the importance of rolling up your sleeves, getting your hands dirty and being aware of what's going on on the ground."
A LOVE FOR THE ARTS
Educated at Harvard, Cheng has always had a love for the arts. "I trained as a tenor in high school and went to Kyoto to study Japanese arts and culture during my last year at Harvard, where I got my Bachelor of Arts (Cum Laude) in East Asian Studies. Today, I remain a strong advocate for the arts, alongside creativity and social innovation," he revealed.
Aside from classical singing, Cheng also trained in Broadway, and is an avid art collector. While the former Goldman Sachs investment banker describes his journey towards joining the family business as "quite natural", he's managed to inject his passion for the arts into the business.
"I always think about how to expand the ecosystem and bring it to the next level," he said. "I believe that my experiences studying and working in different countries and industries prepared me for my role at New World Development and gave me the boldness I needed to thrive."
He broke the mould of retail in 2008 when he founded K11 Group, a range of innovative art museum-retail hybrid malls across China. 
"I found that while people visit galleries to observe art, malls to shop, and parks to be surrounded by nature, these universal joys can be integrated seamlessly instead of enjoyed apart. We want to democratise art and create spaces for millennials to learn, acquire knowledge capital and immerse themselves in different cultures," he explained.
Since then, he's gone on to conceptualise Victoria Dockside, which he describes as the "Silicon Valley of culture in Hong Kong". At the centre of Victoria Dockside is K11 Musea, a cultural-retail destination that brings together 250 retailers, 70 destination restaurants, 40 artist installations, and a broad array of educational programmes.
"Victoria Dockside is a place for customers to consume culture, be inspired and learn new knowledge, not just to shop," Cheng said. "It is a space to propagate all forms of culture – art, fashion, furniture, gastronomy, sustainability and more – and incubate the next generation of young creative talents."

TARGETING THE CUSTOMERS OF TODAY
The birth of K11 Group, and revitalisation of the Tsim Sha Tsui waterfront with Victoria Dockside, are part of Cheng's vision to target a new group of customers – millennials.
"Young people represent what we can expect for the future in the world, and it is important to understand that current consumer behaviours are very different from before. Young millennials and the growing Generation Z have really ignited the experience economy – not only are they hungry for new cultural knowledge and experiences, they are looking for social innovation and creativity, and they want to do something that will impact society," Cheng said.
Last year, Cheng unveiled a new vision for the company. "As a millennial myself, I've always been passionate about enriching communities and people's daily lives through creativity, culture and innovation. At New World, this passion manifests into a vision of creating shared value in the society we live and work in," he said.
This new vision is based on three aspects – empowering culture and creativity, supporting social innovations and creating a sustainable way of living. "We are always thinking at least five years ahead, and evaluating the impact of our projects on our future customers. We're committed to expanding our ecosystem and investing in young talent and initiatives that will keep generating value for generations to come."
"Young millennials and the growing Generation Z have really ignited the experience economy – not only are they hungry for new cultural knowledge and experiences, they are looking for social innovation and creativity, and they want to do something that will impact society." 

WELLNESS AND CONSERVATION
Thus far, New World's millennial pivot has proven to be successful. One of the company's most recent projects, The Pavilia Farm, is an ambitious residential development that places sustainability and wellness at the core, two popular concepts among the younger generation.
The property, situated above Tai Wai MTR station, aims to bring urban-pastoral living to reality. Among a bevy of other eco-friendly features and nature-inspired designs, residents are given access to land on the property, where they can grow their own crops.
The Pavilia Farm was among Hong Kong's best-selling new flats in 2020. Half of the development's buyers were under the age of 40. "I believe the project has been successful as it meets the needs of future generations and sets a new standard for post-pandemic architectural design," Cheng commented.
Looking towards the future, Cheng has several projects planned. "In all our developments, we always want to connect our business success with social progression," Cheng stated.
New World is currently working on the preservation of Hong Kong's 69-year-old State Theatre, a historic building that was once a stalwart of the city's cinema scene when it opened in 1952. Talk of demolishing the building had gone on for years, before Cheng stepped in to spearhead conservation works.

"The theatre will be developed into a hub for Hong Kong's cinematic culture for generations to come, making it a draw for millennials and creating a cultural oasis for the local community," Cheng shared.

A 'FRONTLINE OBSESSION'
With several forward-looking projects planned, how does Cheng keep himself abreast of millennial trends? 
"I live by the proverb xu huai ruo gu by Chinese philosopher Lao Tzu. It means to have a mind as open as a valley. As a leader, I need to be humble and pay attention to the opinions of my team and customers. This is what I call a 'frontline obsession'. We must always be obsessed with what is happening on the frontline because the feedback of millennials and Gen Z-ers matter as much as mine," said Cheng.

Though he's been making a name for himself as one of the city's most successful property developers, Cheng said that the biggest lesson he has learned from his grandfather and father is the importance of humility.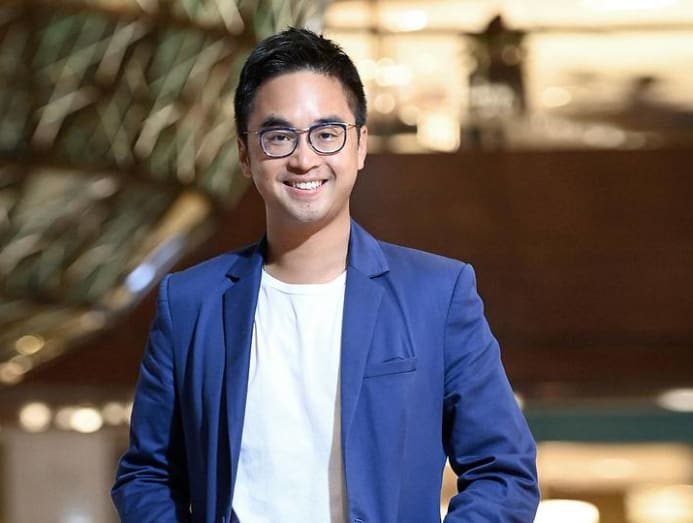 While monetary returns is a priority for the company, just as it is for any business, giving back to society is just as important. In tune with today's climate, Cheng says that New World was one of the first corporates to help out in the fight against COVID-19. 

In April 2020, the company established its own mask production lines to produce 200,000 masks a day, which were given free to the public in Hong Kong. The company also set up a pandemic fund of US$7 million to fund relief efforts. 

Sharing his philosophy behind leading by example, Cheng said, "It is always a responsibility for me to create a better world for our next generation. That is what a responsible leader needs to do, not only for the company but the whole society. We need to take up more, commit more, contribute more, and be not just active, but proactive for the betterment of the world."

"[Business leaders] need to take up more, commit more, contribute more, and be not just active, but proactive for the betterment of the world."