The Singaporean who revamped a Japanese robatayaki restaurant to make you feel at home
Akashi Group's second-generation owner Javier Goh talks to CNA Luxury about transforming the 15-year-old Akanoya Robatayaki with a new bar and private dining rooms to draw a younger, corporate crowd.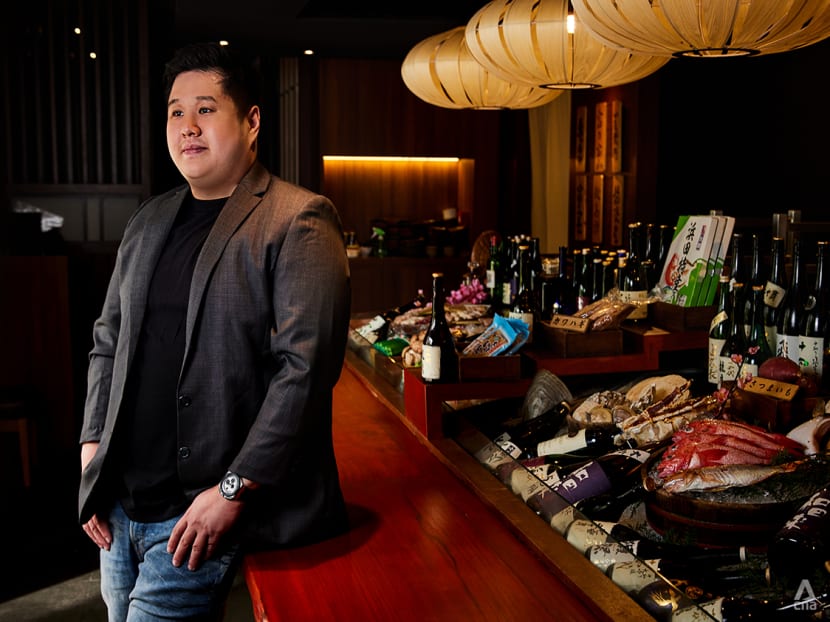 Regulars to the 15-year-old Akanoya Robatayaki located at the ground floor of Orchard Rendezvous Hotel would have noticed a significant difference in the Japanese bincho grill restaurant.
The 2,100 sq ft restaurant still has its centrepiece dining counter, where diners can pick from a display of fresh produce for head chef Brandon Teo and his team to grill and serve directly to them on a wooden paddle. Now, there is also a new bar and private dining rooms.
These changes were implemented by Javier Goh, second-generation owner of Akashi Group, which owns Akanoya as well as Japanese sushi restaurant Akashi and Hong Kong-style diner London Fat Duck. He has been running the group's restaurants for the past decade and was asked to head Akanoya when it reopened in January 2022 after its renovation.
"From observing F&B trends, a bar is very needed in restaurants. Youngsters these days can spend more and a drink always helps to break the ice whether you're on a first date or a business meal," Goh shared with CNA Luxury. A drink in hand also makes waiting for one's table a better experience, he surmised.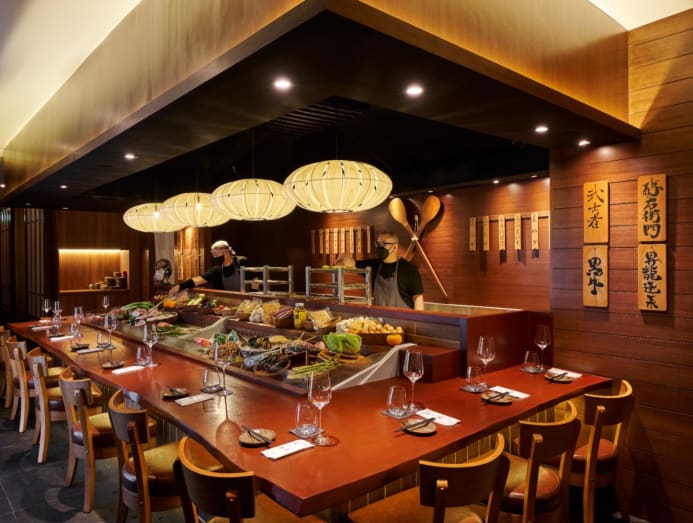 Goh started to get involved in the family business when he was 16, by washing pots and pans, peeling potatoes and dicing mushrooms. His father and uncles, who were the original founders, were always hands-on with the business, from the procurement of produce to the daily operations. The smell of seafood soon became a comforting acquaintance. "My mum would complain about the fishy smell in the car and on our clothes, but I actually found it nice," he laughed.
Being the founder's son didn't mean an automatic passing of the baton, though. From hospitality institution SHATEC to the kitchens of Halia, and now-defunct Prime Society steakhouse and The Study bistro, Goh honed his culinary skills and passion from the ground up and outside of the family business.
He may have been "rebellious and mischievous", but the now 32-year-old soon learnt that the way to survive in the F&B industry is simple: Make your customers feel at home and don't sweat the small stuff.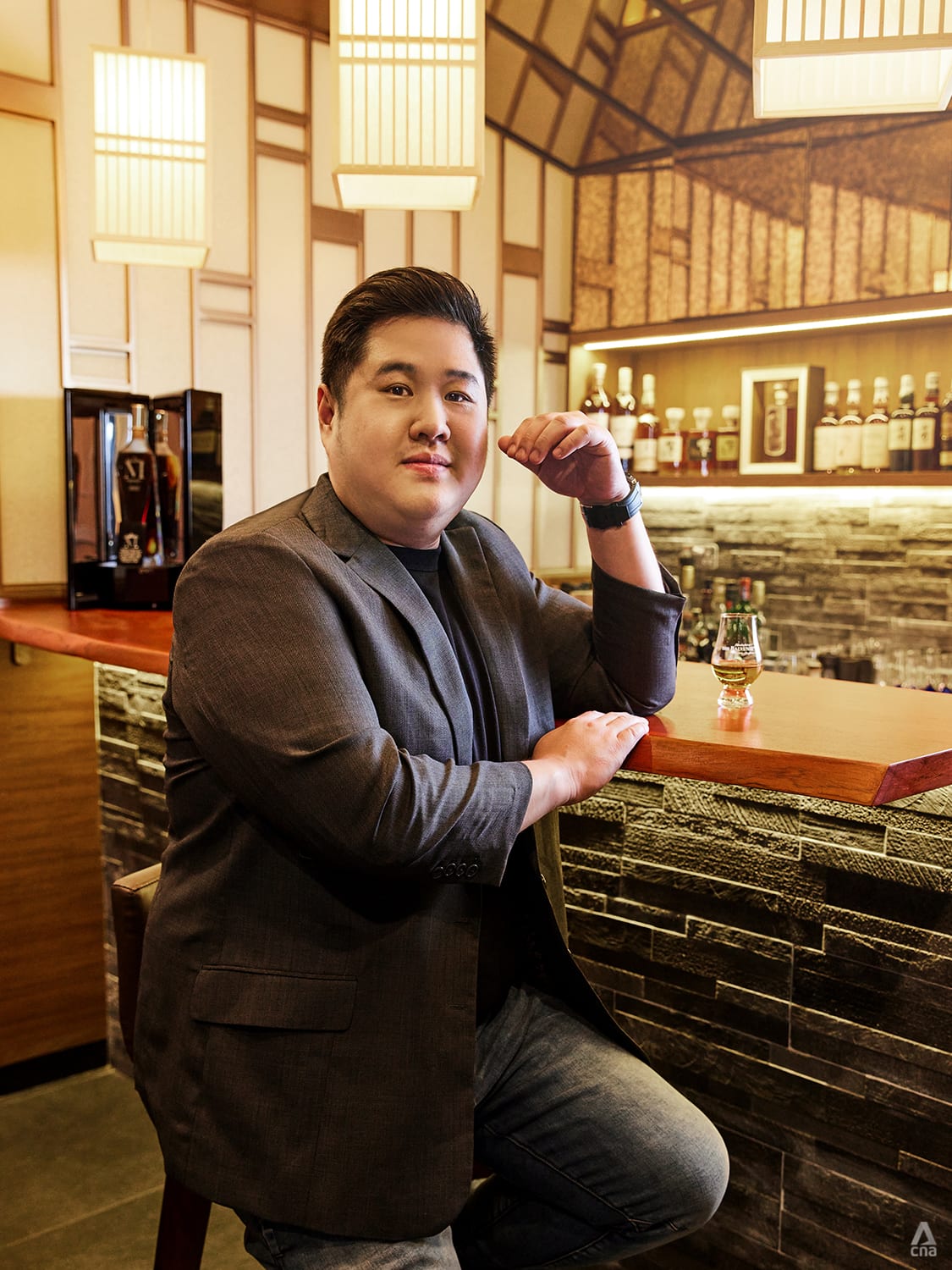 Prefer a non-alcoholic drink? You can still sit at the bar with a mocktail of iced green tea, pomegranate and lemon juice. Need a private, hassle-free dinner with clients? An omakase menu can be worked out and the private dining room can be set up with wine glasses, napkins and cutlery, which are not usually provided in a traditional robatayaki.
Regulars and those celebrating special occasions are often surprised with free desserts or a birthday song. If you feel like having an off-menu item, the team will prepare it, the availability of ingredients permitting.
"I believe in all these small gestures. People do not see it or feel it but at the end of the day, they will appreciate it," said Goh.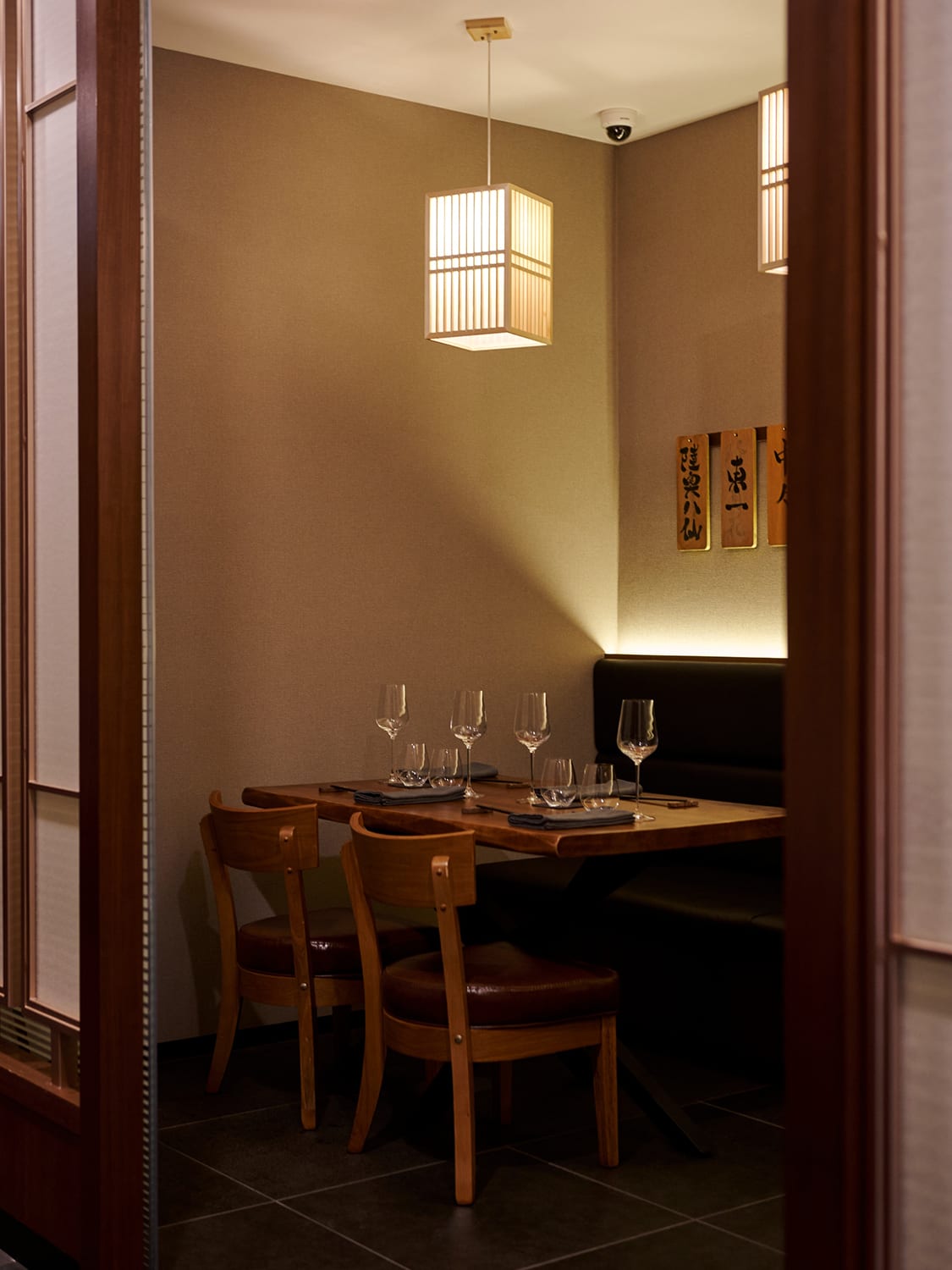 Staff welfare is important to him, too. One of the first things he did when he started running the group's operations was to implement a five-day work week for the staff. 
"From my experience working outside, one day off from work is never enough. All I wanted to do was sleep. The staff will never be able to enjoy time with their family and family support is important for them to work properly," he said.
Goh is unabashedly unapologetic about the robatayaki experience at Akanoya. While he strives to preserve an authentic gourmet experience by sourcing only the best produce from Japan, to the extent of buying a village's entire production of their addictive goma (sesame) sauce, he has also introduced a new a la carte menu of combination dishes where seasonal ingredients are given unconventional pairings with other food elements.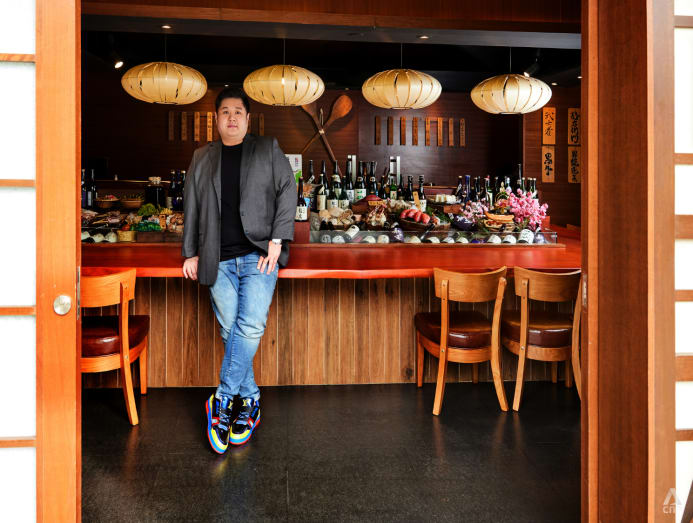 Think a funky combination of firefly squid with fish liver sauce or a brined and aged Hokkaido pork belly with a puree of black garlic that has been aged for three months – intriguing on the palate and oh-so-delicious. When the sweet potato dessert with burnt butter and candied peach came out, there were murmurs of recognition all around at its reference to the familiar Teochew yam paste dessert.
Together with the traditional robatayaki dishes such as grilled salt-encrusted kinki, sweet broccolini with bamboo shoots, and meat skewers, it is a romp through Nippon land with a different lens. There's also a wide variety of drinks, from creative cocktails such as an Easy Peasy Lemon Squeezy whiskey sour to rare sakes such as a S$4,500 Juyondai 2017 Long Quan and a S$2,800 Komyo.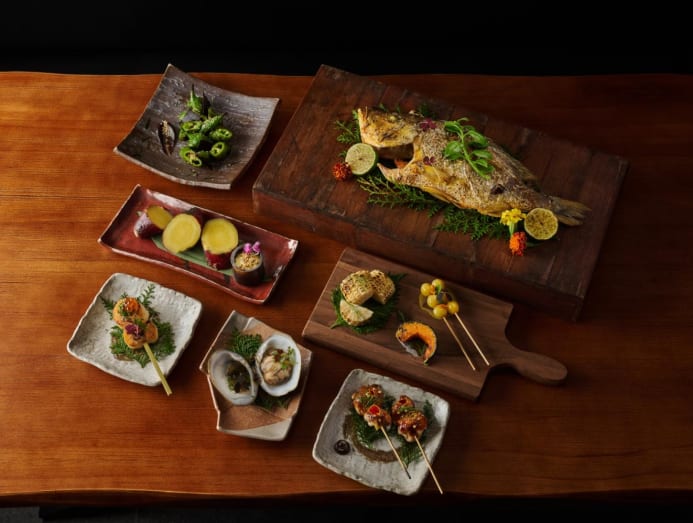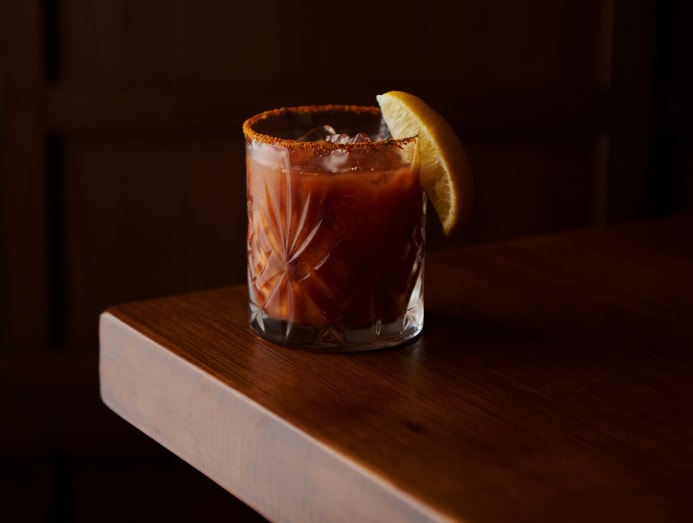 Goh also brought back Akanoya's popular supper club menu with a selection of highballs. He, chef Teo and general manager William Liou were so determined to get the menu right that they got themselves inebriated with whiskey to know first-hand what tipsy diners want to eat.
"You don't want steak and mashed potatoes. You'll crave for fried food like nuggets and croquettes, and noodle soup and porridge," said Goh. And of course, grilled skewers #FTW.
Despite his additional responsibilities, Goh still can't resist going behind the grills occasionally or experimenting with fermentation and curing in the kitchen. One of the new menu items he will be launching is steak cured with gunpowder, an olden-day method used by hunters, which tenderises the meat and helps it to retain moisture.
Goh said: "Getting Japanese ingredients to cook at home is very accessible in Singapore. We want to provide service, quality at a very affordable price, and a different dining experience that you do not get anywhere else. We want you to leave with a smile on your face."