His businesses went south during COVID-19, but he still set up a social enterprise
The Social Kitchen's Alvin Yapp believes in helping others even while fighting for his own companies' survival.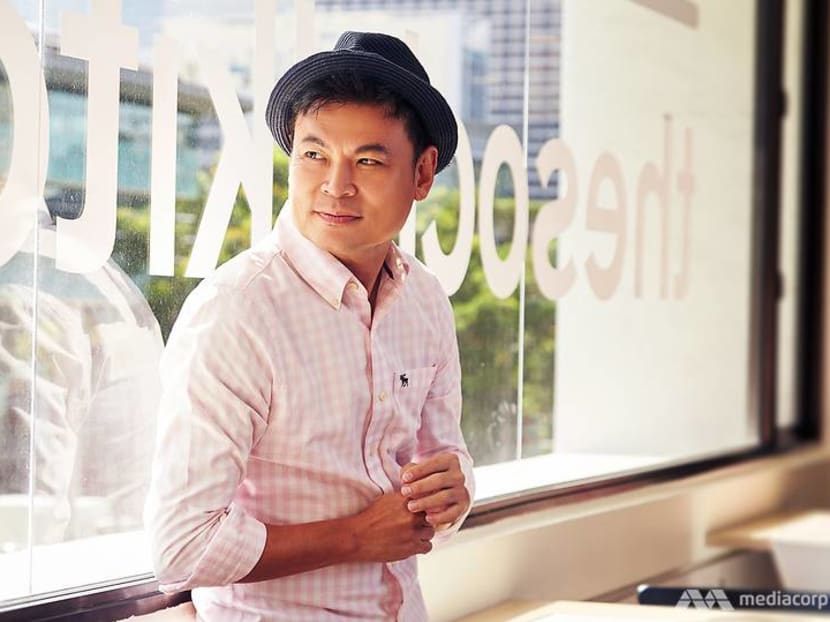 Right before this interview, Alvin Yapp shared, almost sheepishly: "I took a day off yesterday and went to Pulau Ubin. I really needed a break." He needn't feel bad. Considering what he has been doing the past six months, it was a well-deserved time out.
The second generation owner of local outdoor advertisement company BusAds and founder of private Peranakan museum The Intan has been finding solutions to counter near-zero sales and visitors, setting up a cloud kitchen social enterprise, and distributing meals to needy families. In the midst of it all, he takes his seven- and 12-year-old nephews out every weekend – something he has done for the past six years.
Yapp, who previously worked in Singapore Airlines for 10 years before joining his family business in 2003, launched The Social Kitchen in August with fellow President's Volunteerism & Philanthropy Award winner Ang Kian Peng.
Funded mainly through grants from government organisations such as the Singapore Centre for Social Enterprise (raiSE), it aims to help F&B businesses survive the pandemic and to better the lives of beneficiaries and those of their caregivers. Hiring and training opportunities are provided for vulnerable groups, such as those with disabilities, single parents and low-income families, while buffering the manpower needs and overhead costs of F&B brands.
"We have always wanted to make a real difference not only for the under-privileged, but also their caregivers, who are often overlooked," Yapp shared. "Some need the additional income and this would allow them to work side by side with their family members."
The Social Kitchen is working with non-profit YMCA of Singapore and SHINE Children and Youth services to reach beneficiaries, including providing work attachments for youths at the kitchen.
"Hopefully, they learn responsibilities such as coming on time and dressing neatly. If we were to push them into the mainstream straight away, nobody will be patient and forgiving enough to train them," said Yapp.
As a "last-mile" model, there would be minimal dishes prepared from scratch. Yapp explained that this pushes restaurant owners to think about how to scale up their operations. "It forces them to be more efficient, to see what can be prepared beforehand and dished out faster with the same quality."
Since the duo opened its flagship central kitchen at Y Cafe YMCA with nine brands including Ming Fa Fishball and dim sum supplier Kiomkee, Yapp has been in partnership talks with several tourist attractions, a church with a fully equipped kitchen, as well as restaurants and corporate partners for the next locations. The end goal is to have 50 kitchens islandwide.
Yapp and Ang also initiated Project Makan, where it worked with YMCA and SHINE to provide nearly 135,000 meals to over 1,100 needy families during the circuit breaker. An additional 15,000 meals were committed in August.
During this time, COVID-19 was blitzing economies worldwide. Like many local businesses, BusAds took a massive hit in its revenues, as ridership dropped, advertising budgets were slashed and events and exhibitions were cancelled.
"The cancellation of the Singapore Airlines Singapore Grand Prix sealed the nail in the coffin. It's one of our biggest projects," Yapp said.
Faced with the grim reality of instituting pay cuts, no-pay leave or retrenchment, the empathetic and compassionate boss decided to go with the first option to keep the team together.
He recalled with emotion: "It has been very difficult. We're bleeding yet there are staff who have been with us for 20, 30 years. We're like family. There were also a few who had just quit but found themselves stranded in Singapore with no job nor accommodation when Malaysia implemented the Movement Control Order. I had sleepless nights."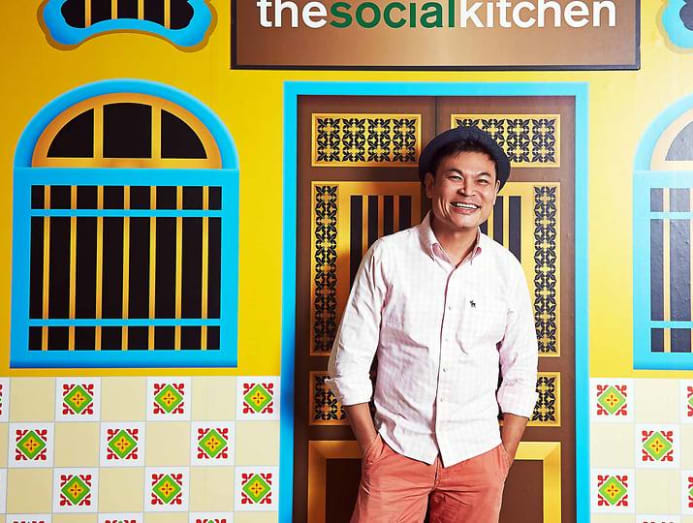 The resourceful Yapp, who steered BusAds into a leading player in 3D advertising, interactive panels and digital campaigns at a time when outdoor advertising was on the verge of becoming a sunset industry, not only found new business opportunities, but also reasons to continue doing good.
A hundred complimentary care packs of floor stickers were sent to clients and public organisations to help them enforce safe distancing measures at their workplaces.
He emphasised that soliciting business was not the primary reason for that gesture. "It's not the time to make business, but to show the people you care and how relevant you are to their needs." BusAds already has new cards up its sleeves: An anti-bacterial sticker whose copper properties kill viruses within four hours and can be pasted over lift buttons, as well as sturdy road decals that can be easily stuck on tar and withstand the movement of heavy vehicles.
In July, The Intan Atelier was launched in Raffles Hotel Singapore's Raffles Boutique and online, retailing exquisite Peranakan-inspired decorative items, homeware and fashion jewellery made in collaboration with other social enterprises. These items as well as The Intan and Social Kitchen vouchers will soon be available on KrisShop, the online retail platform of Singapore Airlines.
"When restrictions are lifted, we will do interactive experiences such as workshops and launches at the boutique. In these times, retail has to re-invent itself. We can't just be a department store anymore," he said. He is also working on online masterclasses for The Intan and an educational game on Peranakan culture to reach a wider audience.
Whatever lies ahead, charity will always remain on the radar of this man who previously volunteered with the terminally ill, distributed humanitarian aid after a typhoon, raised funds for organisations such as Assisi Hospice, Arc Children's Centre and Singapore Children's Society for 10 years, and now, feeding the hungry.
Yapp said: "The last thing I want to tell my children's children, when they ask me what I've done during COVID-19, is that I had achieved nothing. When you see the kids drawing delivery men as their heroes, and beneficiaries having full-time jobs, it really makes it all worthwhile."