What's next for Zouk? Hotels and sneaker stores, says chief Andrew Li
With seven entertainment and dining concepts at Resorts World Las Vegas, Zouk Group CEO Andrew Li talks about an aggressive international expansion into F&B and hospitality. Oh, and footwear.
Las Vegas. Miley Cyrus. Fourth of July. But of course there were fireworks.
"Vegas is the entertainment capital of the world so if you're gonna make your mark, you might as well make your mark in Las Vegas," said Andrew Li, CEO of Zouk Group, which made its grand opening debut on the Strip on the American Independence Day earlier this year.
Cyrus's blowout performance at Ayu Dayclub marked the launch of the first four of seven entertainment and dining concepts by Zouk Group at the US$4.3 billion (S$5.82 billion) Resorts World Las Vegas – the grand opening of which attracted a constellation of stars including Paris Hilton, Kendall Jenner, Kris Jenner, Usher and Steve Aoki lending celebrity cred to the glitzy affair.
Developed by the Genting Group of Malaysia, the project is the first property to be built on the Las Vegas Strip in more than a decade, through a historic partnership with Hilton.
It's the largest multi-brand deal in the hotelier's history with three premium Hilton brands – Hilton, Conrad and Crockfords – making up the 3,500-room development. 
And, of course, expect entertainment galore. Superstars the likes of Celine Dion and Katy Perry will soon call this space home with their respective residencies at the integrated resort's 5,000-capacity theatre.
Meanwhile, Zouk Group provides multiple experiences for guests to party in mega style, starting with Ayu Dayclub.
Indonesian for "beautiful", Ayu is styled as an outdoor oasis that transports guests to the tropical islands of Southeast Asia, with upscale beach club vibes influenced by those found in Bali, Koh Samui and Phuket.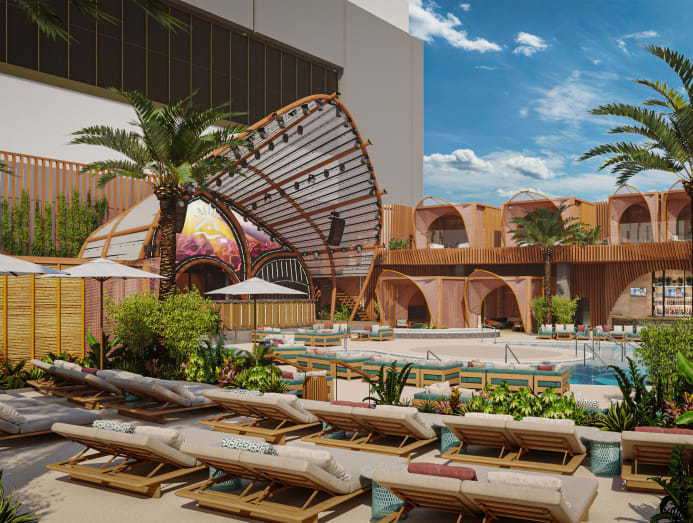 Here, world-renowned resident DJs Tiesto and Zedd keep the party going among a roster of other multi-platinum artists.
Also housed within the 120,000 sq ft space are outposts of more Zouk concepts such as social gaming bar RedTail and contemporary Asian restaurant Fuhu.
The latter, which means "Lucky Tiger" in Chinese, serves pan-Asian cuisine and a dining experience that evolves into a DJ-helmed club as the night progresses.
Then, there's Famous Foods Street Eats, a multi-eatery concept where diners can get their Asian street food fix from familiar names like Springleaf Prata, Geylang Claypot Rice and Boon Tong Kee, which altogether sold over 65,000 plates of food in its first week alone.
"It's probably the closest you'll get to authentic Asian street food in the US, and we've been blown away by the reception," said Li, who was in Las Vegas from June to July to oversee the grand opening. 
Next to launch will be Zouk Club, Capital Bar and Empire, bringing the group's presence to a total of seven distinct establishments in its United States debut.
"The Zouk we have now is a far cry from what it was as a nightlife brand in the past. We've grown into a hospitality group so it's like day and night and I don't think you can compare." – Andrew Li
WHAT HAPPENS IN VEGAS… DOESN'T INTEND TO STAY IN VEGAS
It must be nice to have a parent with deep pockets to make all that global expansion possible.
The iconic homegrown brand, which for decades won international acclaim for its cult status as a pioneer in the Singapore clubbing scene, was first sold to Genting Hong Kong in 2015 and later to Tulipa, a firm owned by the company's former deputy CEO Lim Keong Hui, for S$14 million in 2020.
Since the acquisition, the new Zouk as it were, has been steadily growing into a lifestyle empire and expanding its portfolio of brands to include new F&B concepts. It also brought popular American burger chain Five Guys to Singapore in 2019.
"We didn't want to be relying on just one revenue stream," Li stated.
It was a strategy that, thankfully, presaged the pandemic and helped the group pull through at the height of the lockdowns last year.
"Globalising and growing new verticals in your business makes you much more resilient and we found Five Guys to be extremely resilient regardless of whether we were in lockdown, and that became a consistent revenue stream for us," he explained.
As for the next verticals coming onstream?
"We're also looking at doing our first hotel concept in Las Vegas, so we plan to have an Ayu hotel that's part of the same complex in a few years. We have a huge space there – only about 60 per cent of the space has been built-up as of now – so it's very exciting," Li revealed.
Currently in its very early stages of planning, Zouk's first hotel will be "more of a millennial hotel", said Li. Think modern and eco-friendly with a fitness and health focus.
"Like a Potato Head Bali that's got a lot more storytelling on how we are treating the planet," he offered.
"At the end of the day, the Zouk DNA is in all the concepts we do; we always try to be forward-thinking and that's how it was right from the beginning." – Andrew Li
'YOU'RE TOO UNCOOL TO BE OUR CEO'
Zouk's Las Vegas debut is a stepping stone in a grander plan to penetrate the US market, with sights set on New York next.
"Our plan is to build a world-class team with which we can then expand to the rest of the US," said UK-born Li.
And – get this – there are plans to step into the sneaker space with its own multi-brand stores that will also retail Zouk merchandise.
"When I came over [to Las Vegas], the team said, 'You are too uncool to be our CEO' because I was wearing trainers to work," he recalled, on how the idea kicked off.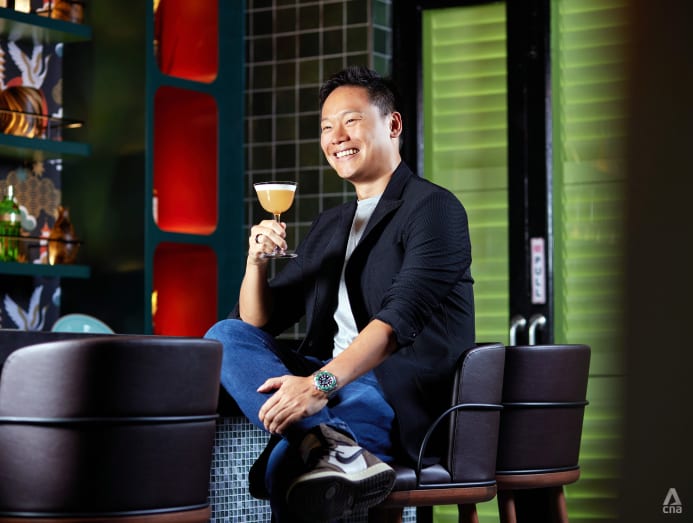 His American colleagues then took their 38-year-old CEO around to the coolest stores in town and introduced him to Nike Air Jordan 1s as well as the brand's collaborations with rapper Travis Scott, for instance.
"It was an education phase for me; I had to up my cool so I can party with these guys," said Li.
'IT'S FUN UNTIL THE HANGOVER HITS'
To keep fighting fit, Li practices intermittent fasting and trains daily for half-Ironman Triathlons with a routine comprised of swimming, cycling and running around his Sentosa Cove residence.
"Meditation and exercise are two things I do every day to set me up in the morning. We get bombarded with so much input in our lives these days and I find that meditation allows me to clear my mind and concentrate on the problems which really need my attention," he shared.
That, and an all-natural "miracle" hangover cure called DrinkAid invented right here in Singapore, to keep Li in peak state as he keeps expanding Zouk's growing empire.
To power this exciting chapter, the group's headcount will about double to 1,000 by year's end, with half in Las Vegas alone.
'EVERYBODY NEEDS A PARTY RIGHT NOW'
Coming home to continued restrictions in Singapore's nightlife scene from thousands of people partying together maskless in Vegas, where the situation is being treated as endemic, has been quite an adjustment for Li.
"This has honestly been the most challenging period of my professional career and what's very difficult is that there's no timeline on when we can reopen [the clubs at higher capacity]," he said with a sigh.
We're catching up with Li at Here Kitty Kitty, a brand new concept the group is raring to launch at Clarke Quay. 
Styled as a 1930s vice den, the new speakeasy bar invites you into an exploratory space with private rooms serving up Last Madame vibes, looking like the set straight out of the Singapore series on Netflix.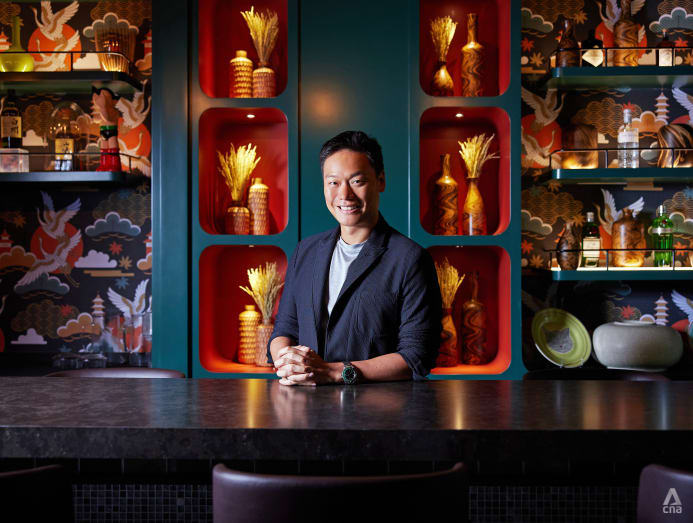 Helmed by bar chief Alastair Tan (ex-Jigger & Pony), no date has been fixed for its official launch as of now given the prolonged restrictions, however.
"It's tough because we're still not allowed to have music and with this five-pax [restriction]… I would love it if we could get to a stage of having a decent amount of people together at least. But it's very sad; I've seen a lot of places in Singapore close down and if this industry is neglected and forsaken, it's gonna be very hard to come back. I don't think there are many places in the world that have shut down for 18 months like this," Li said, sharing his concerns for the future of the nightlife industry.
Indeed, few operators have the muscle to keep pressing on the way Zouk Group has been persevering with plans to launch even more concepts despite these trying times.
Also opening soon in the space adjoining Here Kitty Kitty is the group's first fine dining restaurant, Sushi Ichizuki, an Edo-style omakase sushi experience by chef Ryoichi Nakatani.
It's also boom town for Five Guys with another outlet coming to ION Orchard in Q42021 or Q12022, and two more set to open in Malaysia in the next six months, as the group owns the franchise in both countries.
And they'll be taking Ayu Dayclub to the seas with Genting Cruises in Asia, along with a RedTail bar and Fuhu restaurant aboard the 7,000-capacity cruise ship.
"Globalising and growing new verticals in your business makes you much more resilient." – Andrew Li
'IT'S NEVER GONNA BE LIKE JIAK KIM'
Walking the tightrope of diversification may be a risky affair that often calls into question concerns of relevance and alienation.
To this, Li said: "The Zouk we have now is a far cry from what it was as a nightlife brand in the past. We've grown into a hospitality group so it's like day and night and I don't think you can compare."
He added: "But at the end of the day, the Zouk DNA is in all the concepts we do; we always try to be forward-thinking and that's how it was right from the beginning – they brought in trance music before anyone in Asia heard about it. Everything we do needs to marry back to our DNA. So yes, diversify, but diversify in a focused way."
Already, detractors were quick to bemoan the big move when Zouk shifted from its institutional Jiak Kim Street location, which the club had called home for a quarter century, to Clarke Quay in 2016.
Li had just been installed as the new CEO barely a year prior following Zouk's acquisition by Genting Hong Kong where he was vice president, and chief operating officer of Prive Group Hong Kong before that.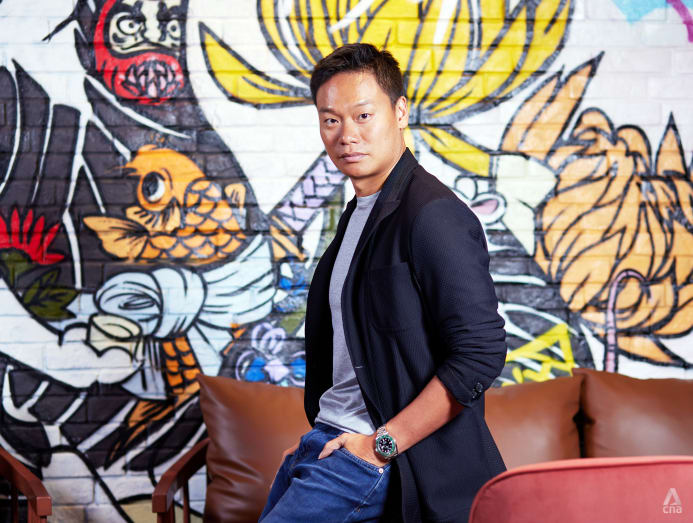 "There were a lot of naysayers and people were like, 'It's never gonna be like Jiak Kim'. They still do, to be honest. But it's not like we had a choice," said Li, recalling the momentous era in Zouk's history.
The authorities had mandated the move, claiming the club's presence was incompatible with the neighbourhood district, which was to be designated for more housing under the Urban Redevelopment Authority's Master Plan.
The "new Zouk" may have lost some of its magic for those of us who hold fond memories partying at Jiak Kim in our youth, but the "new Zouk" is still very much a rite of passage for those just coming of age, assures Li. But until crowds can again throng the dance floor, youth here will just have to party with Zouk digitally.
"I've seen a lot of places in Singapore close down and if this industry is neglected and forsaken, it's gonna be very hard to come back." – Andrew Li