Anyone can taste and appreciate wine, it's just a question of memory, says Champagne Pol Roger's director
Hubert de Billy, fifth-generation owner of Champagne Pol Roger, doesn't describe to others how his bubblies should taste. He wants to hear your own take on the wines.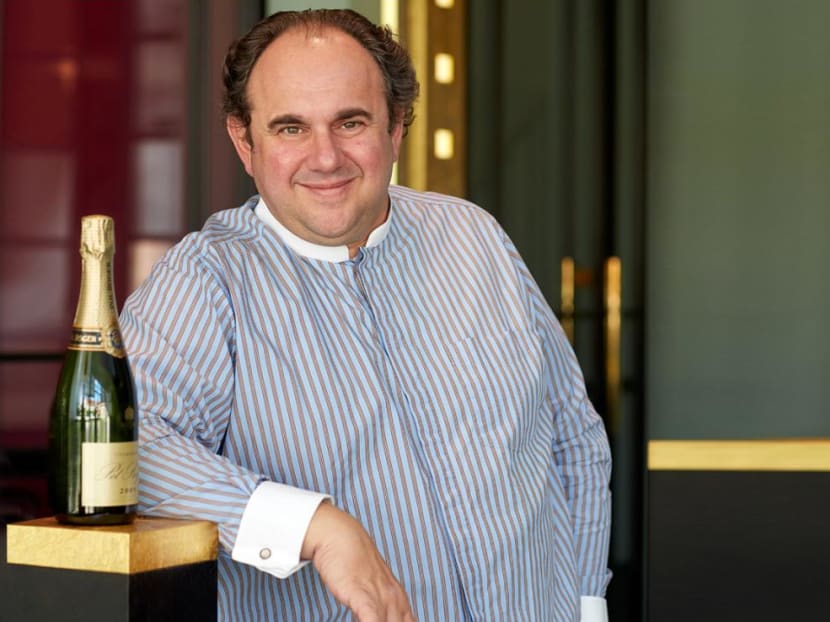 Not too long ago, a three Michelin-starred restaurant in France approached Hubert de Billy, director of Champagne Pol Roger, with an interesting proposition: They would like to serve his champagne house's iconic Sir Winston Churchill cuvee — named after the former British Prime Minister as a homage to his love for the maison's champagne — by the glass in their esteemed restaurant. De Billy was curious but the restaurant wanted a heavily discounted price, adding that it was the kind of deal they did with other maisons. He rejected their offer emphatically.
"I said to them, 'I don't care what the others pay you; they can do worse. I haven't got enough of the Winston Churchill cuvee for customers who are ready to pay the regular price. Sorry but you won't be able to have the Churchill by the glass'," said de Billy, 59, who was in Singapore recently to host a vertical tasting of the Winston Churchill vintages at 67 Pall Mall. "In our business, you need to know when to say no. If you always say yes to someone who asks for a dollar less, they may ask for two dollars less the next year." Being in a family business, with no external stakeholders casting their gaze on you, also makes it easier for you to say no, he added. Pol Roger is one of the few family-owned maisons in Champagne. De Billy himself is the maison's fifth-generation owner or, to be specific, the great-great-grandson of the maison's eponymous founder, Pol Roger, who established the Epernay-based company in 1849.
A FAMILY BUSINESS
Pol Roger produces two million bottles a year — a sizable volume for a family business — and de Billy has no plans to increase this amount. His sales employees are encouraged to stick to a pricing strategy they've agreed upon at the start, rather than compromise it to achieve a higher sales volume.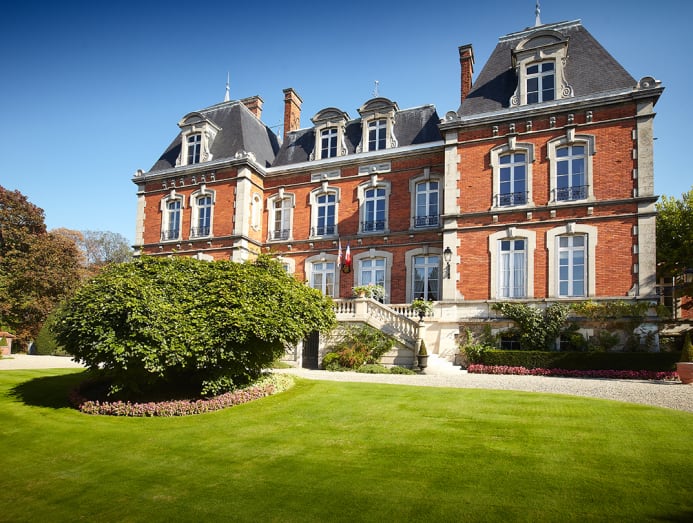 "We are not part of a group or conglomerate; we don't have the budget or power to play the game of quantity against big players who are 10 times bigger than us. If you do that, you'd be dead in the long run," said de Billy. "We want to grow — but very slowly, with the same margin."
Pol Roger, he added, focuses on quality over quantity. That's a hackneyed phrase but when de Billy tells you about his growing up years in his household, you come to understand that the aphorism isn't something he bandies about: Drinking champagne in his home wasn't a must — one could have a sip if one asked — but tasting faulty wines or champagnes was an obligation.
"If there was something wrong with a champagne, like if it had cork taint, our father wanted us to taste it to recognise what was wrong with it," said de Billy.  
The maison is currently applying the final coat of paint to a new winemaking facility, which will allow offer better insulation to combat the effects of global warming.
"As a family business, we work not for ourselves but for future generations. We must think 50 years ahead. A family business is like a chain: When one part of the chain breaks, everyone is affected. And that happens when one family member is selfish or thinks he or she is cleverer than the others," said de Billy. "My role is to give the next generation something better than what we already have."
THE BRAND SPEAKS FOR ITSELF
Pol Roger holds a certain prestige among champagne lovers. In his book, Voyage en Champagne, French journalist Jean-Paul Kauffmann described Pol Roger as "the gentlemen's champagne". The maison is also known for its labyrinthine underground cellars that run for 7km, with its deepest section descending some 33 metres below ground. In 2018, the subterranean tunnels made the headlines when an excavation on a section of the cellar that collapsed in 1900 brought a discovery of intact bottles dating between 1887 and 1898.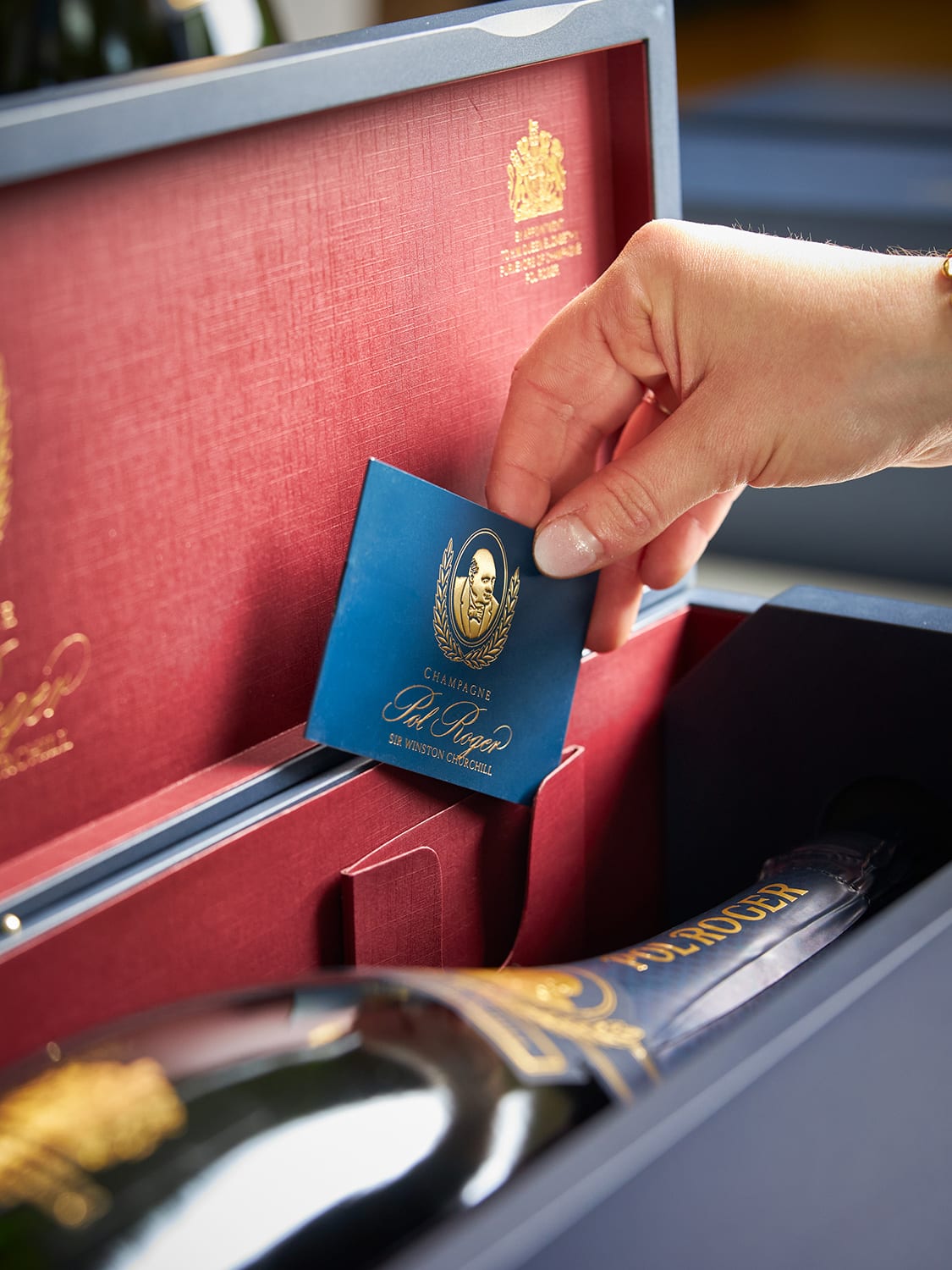 The intense and aromatic Sir Winston Churchill cuvee, a vintage champagne first created in 1975, remains Pol Roger's de facto flagbearer. The wine is aged for 10 years in the cellars before its release. De Billy said many of his customers buy the Churchill cuvee to keep in their cellars as they are aware of its fantastic ageing potential. (In Singapore, wine distributor Monopole imports Pol Roger's champagnes.)
But fans and wine geeks want to know: What is the exact composition of the blend in the Churchill cuvee? Save for the fact that the blend comprises Pinot Noir and Chardonnay from Grand Cru plots, with the former grape being the dominant variety, its exact composition remains a closely guarded secret. De Billy said this is due to a few reasons: The Churchill is the only cuvee in Pol Roger's product range without a sort of fixed recipe. Secondly, some mystery helps its marketing. Plus, the brand speaks for itself.
"If you have to explain your brand each time you want to sell it, it means your brand is weak," said de Billy. "For example, when I get a tie from Hermes, I don't need to know what kind of silk they are using because it will be the best tie I can find. It's the same for wine."
When hosting a tasting session of his cuvees, De Billy doesn't describe the taste of his wines because "I don't want to tell people what they should taste"."There are many people who think wine-tasting is very difficult, but it is not," he said. "We are all able to taste wine like we would with tea or coffee. It's only a question of memory; [recalling] what you like and don't like and assigning your own words and thoughts to smells and flavours."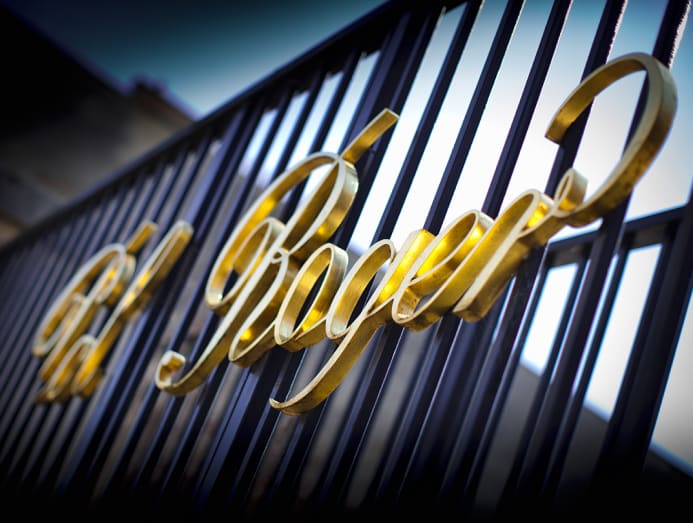 Wine-tasting is a form of communication because one can taste something different from the next person and then share his or her opinion, said de Billy. It demands to be a communal activity and for this reason he never drinks alone.
"I always drink in a group, with customers or friends," he said. "If I have to drink alone and I'm thirsty, I'd drink a beer."